Summer is in full swing and that can mean vacations, days spent by the pool and generally finding yourself busy just enjoying life! Because we are all busy, we want to make sure you never miss one of the posts here on A Bowl Full of Lemons! Enjoy the "Month at a Glance" section so you can catch up on anything you might have missed.
This month, we began the "Home Organization Challenge: Season 3", shared tips on how to maintain a home schedule while the kids are underfoot, shared recipes from a contributor for healthy, homemade snacks and more. The Book Club enjoyed another great book and the mini-organizing challenge continued.  If you missed these or any others,  visit (HERE).
You can refer to "Month at a glance" blog posts now on ABFOL, at the top of the blog. Just click on the drop down menu that says "Month at a Glance", and choose a month!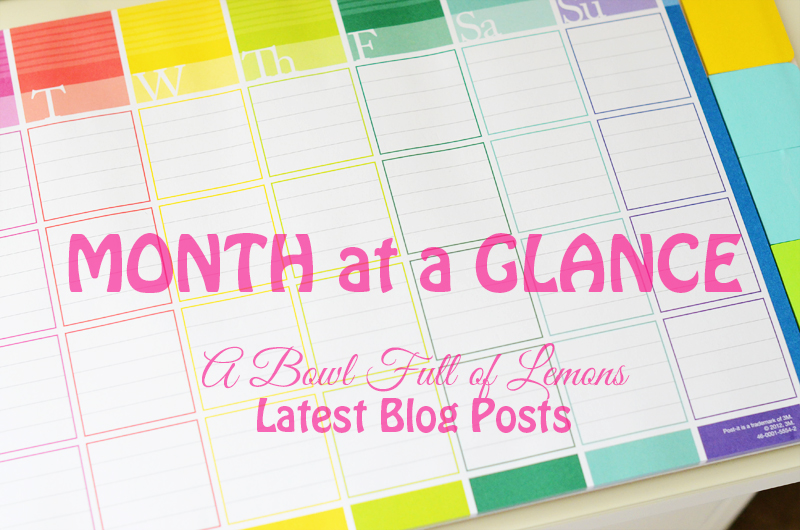 Tags: Home Organization Challenge, June 2013, month at a glance, organization
Blog, June 2013, month at a glance Posted in 0 comments