Summer is in full swing and if you have a swimming pool, you are tackling the clutter that comes with it.  Our pool clutter lasted about a week before I found a system that worked for us.  Keep reading to see how we conquered it….
When you have a pool, you get the fun toys that come with it.  I found a set of drawers from Target that fit most of the toys.  I created separate categories for each drawer.
1. Divers, Sunscreen, & Goggles
2. Pool Floaties
3. Kick boards, fins, and toys
4. Pool equipment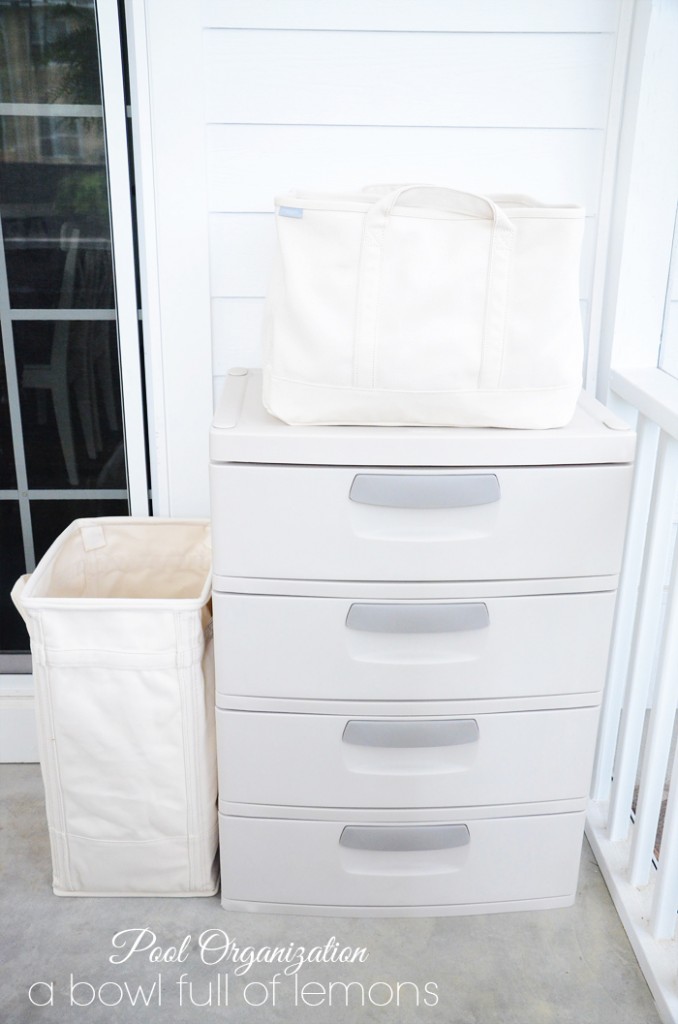 Using plastic shoe boxes, I separated the top drawer into 3 sections:
– Sunscreens
– Divers
– Goggles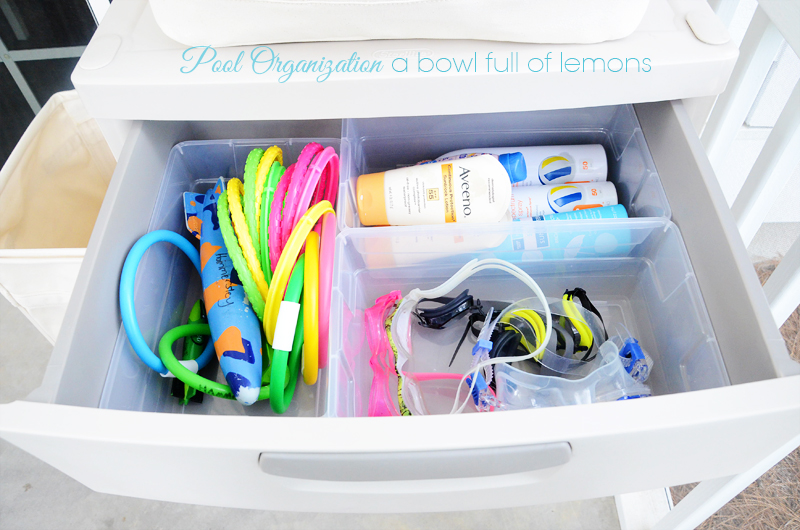 The second drawer holds pool floaties. My kids are strong swimmers and dont use most of them, so we keep them for our guests.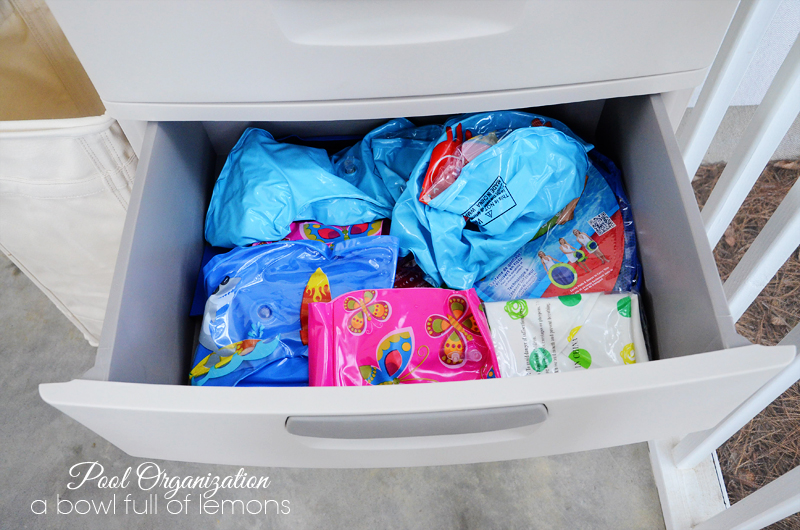 We keep toys, fins, and kick boards in the third drawer.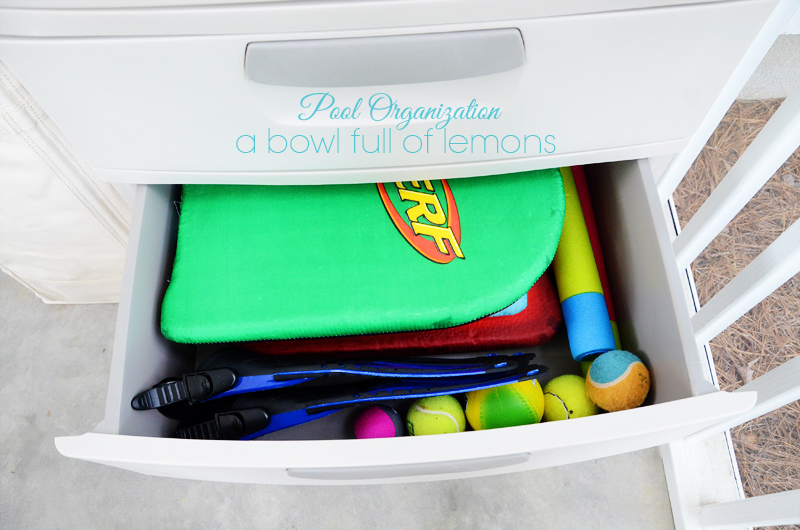 Finally, the fourth drawer houses pool equipment and our water testing kit.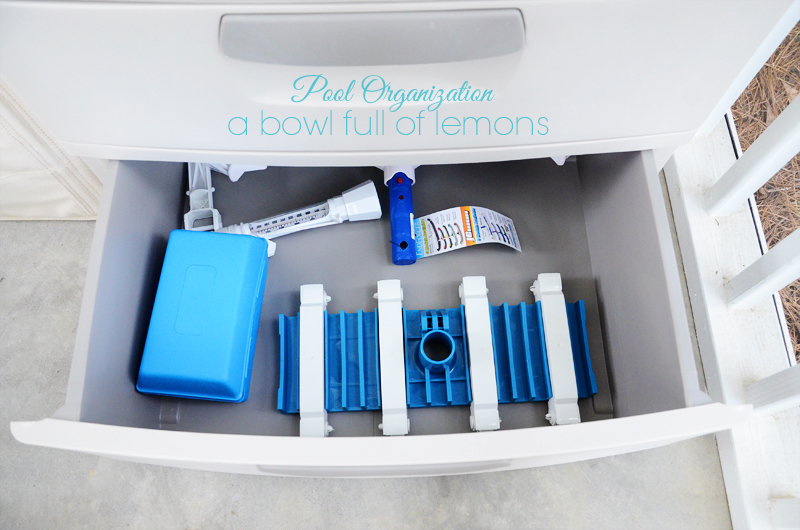 In addition to toys, the other area that needed help was our towels.  Lands End has some canvas storage bins that work perfectly in this problem area.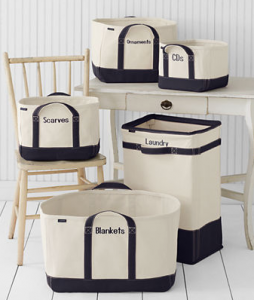 The Lands End canvas hamper is kept on our patio for dirty pool towels.  Every night, I bring it to my laundry room and wash a load of towels.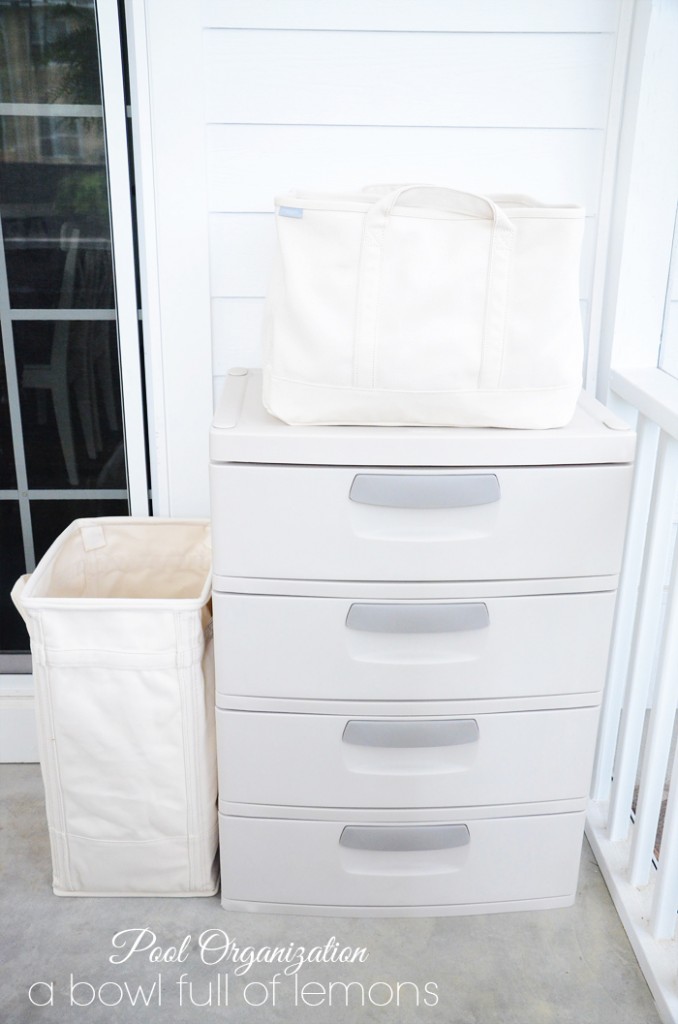 The large storage tote holds our clean towels.  After I wash a load of towels, I bring them back down to the patio and store them in the tote.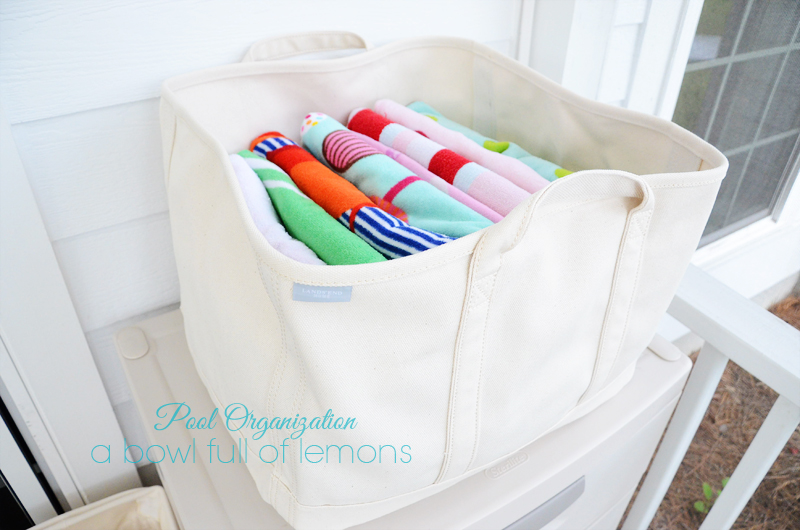 Now that our pool equipment, toys, and towels are organized, I can finally relax in my lounge chair and enjoy myself while Im watching the kids swim.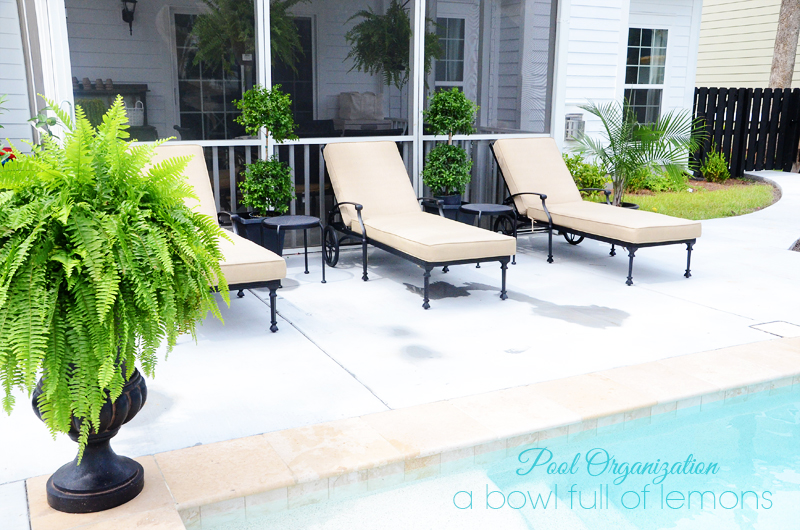 GIVEAWAY TIME!!

Would you like to win a set of 5 Lands End canvas totes for yourself? The set, which retails for $195.50, includes an extra small, small, medium, large (shown above), & hamper tote (shown above). If so, all you have to do is follow the rules on the Rafflecopter (Become a subscriber to ABFOL & Pin to pinterest). Good Luck. The Giveaway starts now and will end on 7/27 at midnight.

a Rafflecopter giveaway


My friends Sandy & Amy are also hosting a Lands End giveaway this week. If you want to increase your chances of winning, enter their drawing too! Visit their blog here.



This post was sponsored by Lands End. All opinions are my own.
Tags: lands end, organizing, pool organization, storage, summer
Blog, giveaway, July 2013, Organize, Other Spaces, storage, summer Posted in 21 comments