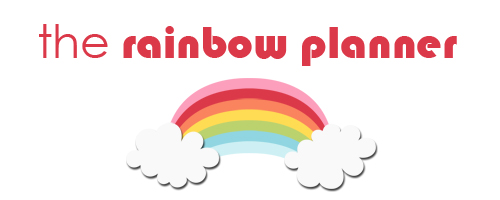 Today is the "big" day – the launching of A Bowl Full of Lemon's Rainbow Planner Designs!  I have been a lover of planners since I can remember & I have always wanted to create my own planner.  Today my dreams become reality.  I created 2 different sizes in the calendar bundle. The add on mini kits are in 4 sizes.  A colorful planner always makes planning fun.   I hope you enjoy my brand new "Rainbow Planner".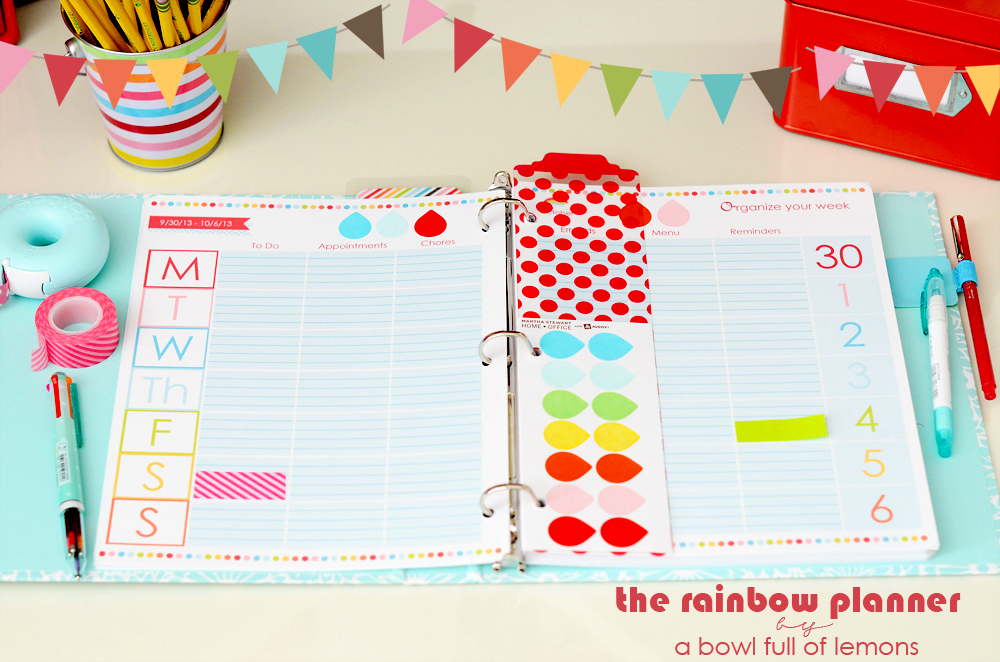 The Rainbow Planner pages are digital pdf files that come in 2
sizes:
8.5 x 11 (Binders & Arc Planners)
5.75 x 8.25 (Filofax A5)
"CORE CALENDAR KIT"
Below is the "Week on 2 Pages" printables. They are included in the "Core Calendar Kit".
The Core Calendar Kit is $15 &  includes:
1 Cover (4 Options)
15 Months – 10/2013 – 12/2014  (Month on 1 page)
2013 Weekly – 14 Weeks (Week on 2 Pages)
2014 Weekly – 52 Weeks (Week on 2 Pages)
1 Daily (Undated)
1 Notes
Directions for printing
WEEK ON 2 PAGES
The "Week on 2 Pages" calendar spread allows you to organize your week in full detail.  There is also room above the calendar to add sticky notes, stickers, and post it flags for more planning. Fun!!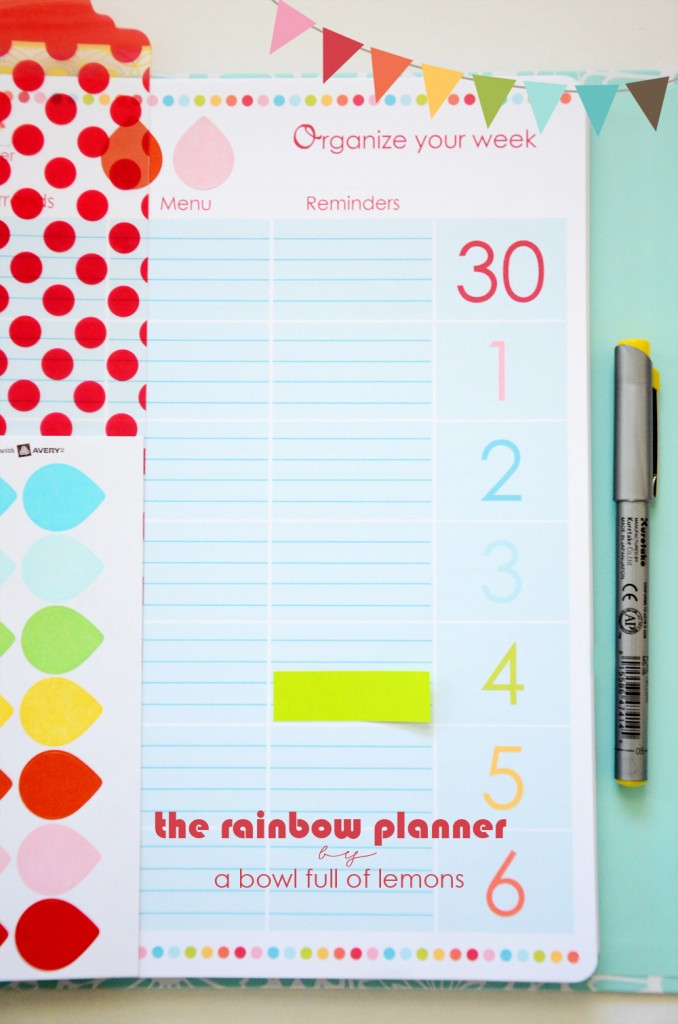 MONTHLY
Next is the "Month on One Page" Calendar. This calendar is included in the "Core Calendar Kit".  Below, I share how it looks in my Filofax A5 planner.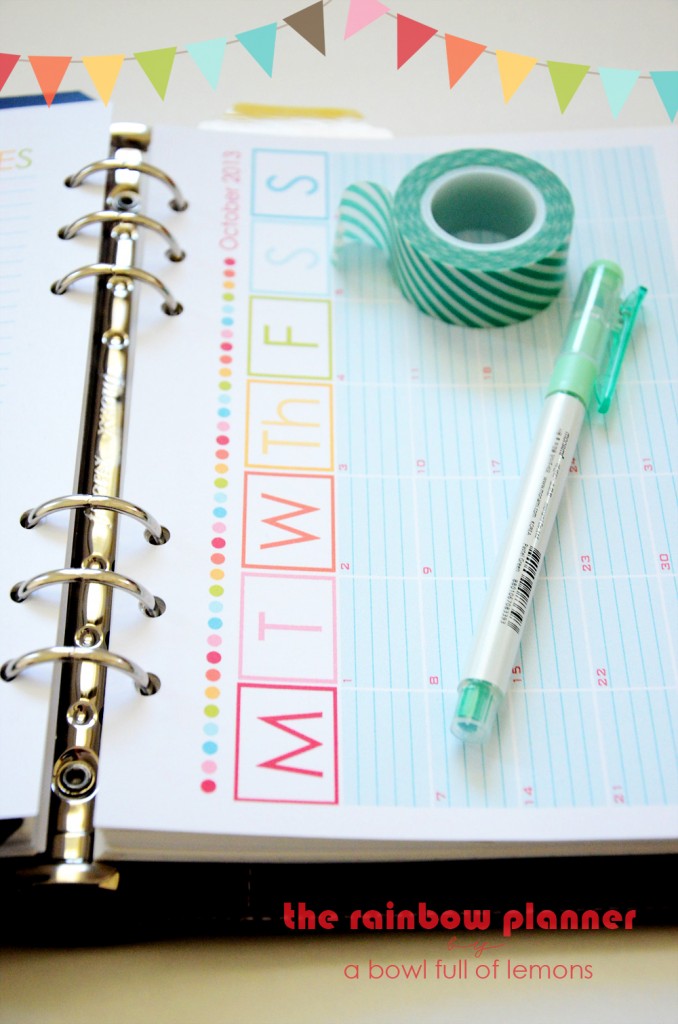 TASKS
Below is one of my favorite pages,  the "Weekly Task List".  It helps you prioritize your tasks in order of importance.  If you are a busy person (and have a horrible memory) like me, this page is a lifesaver.  This kit is only $5.00.
The "Tasks Mini Kit" Includes:
Weekly Task List
Action Checklist
Notes Page
To Do Page
Weekly To Do (Blank) Checklist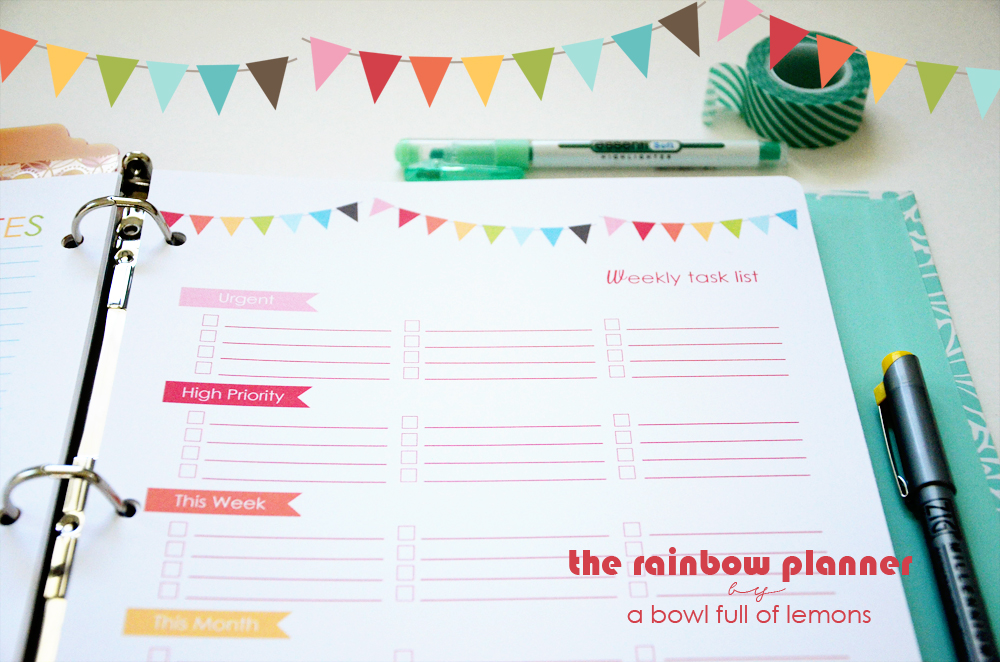 MENU PLANNING
Below is the beautiful "Menu Planning Mini Kit".  This kit is only $5.00 and includes:
– Organize your Groceries (Grocery List)
– Organize your Menu (Menu Planning List)
*Planner printables will vary slightly from size to size, depending on dimensions.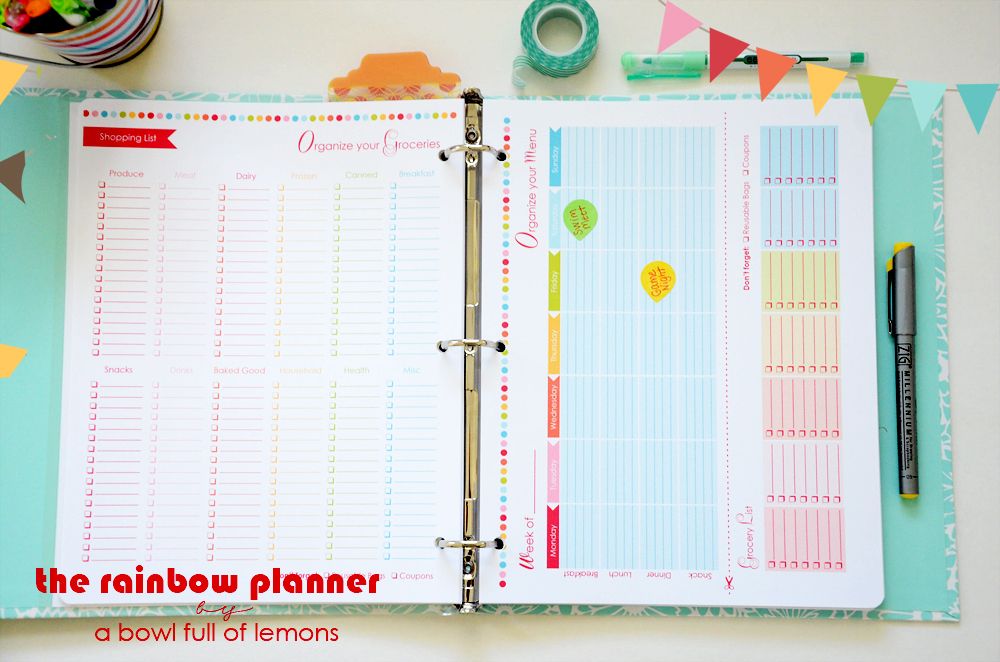 I really love how this page turned out.  It's another favorite.  I use a tear drop sticker to mark the times when we will not be home for a meal.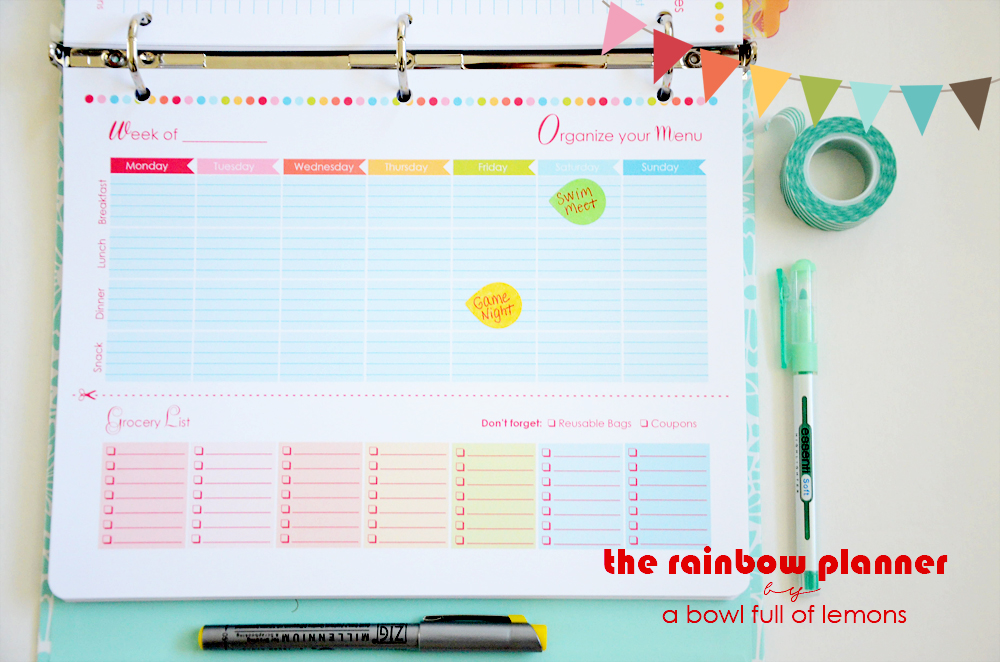 MONTH ON 2 PAGES
I created a "Month on 2 Pages", for those of you who need more room to write (like me).  This kit is only $7.00 and includes 15 months (30 pages).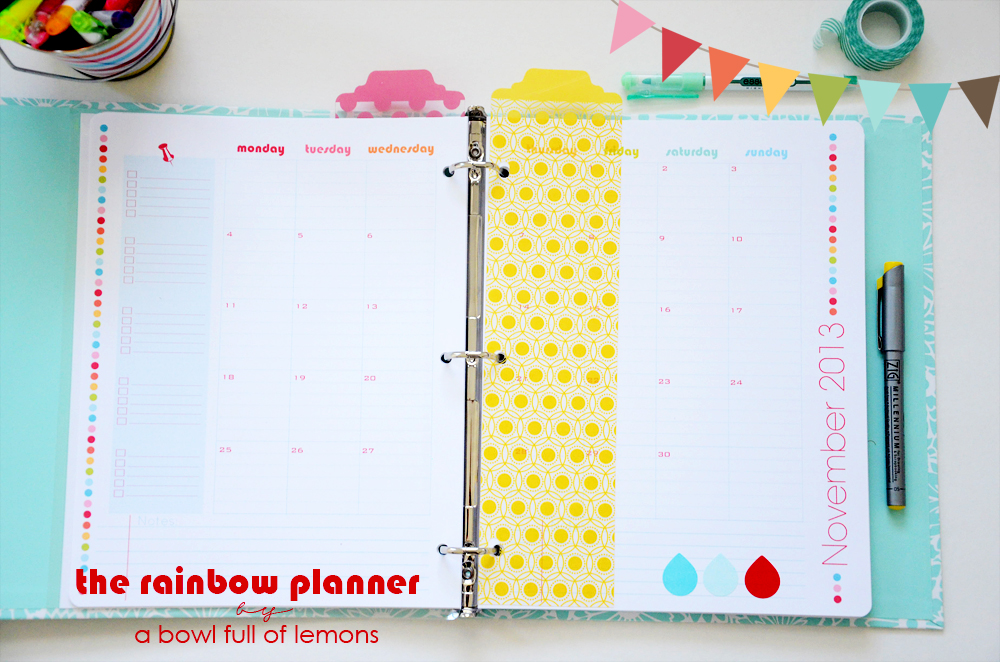 CLEANING 
Finally, I couldn't leave out the most "fun" printables… The "Cleaning Checklist" (comes in all sizes for $2.50) and "Cleaning Mini Kit" (comes in 8.5 x 11 for $5.00).  Organize your cleaning schedule with these blank checklists for you to customize.
*Keep in mind, Each planner style will vary slightly, depending on size.
MINI KITS
Over the next several weeks, I will be adding several more "mini kits" to my planner shop.  Keep checking back to see what's new.  Kits will be added weekly.  If you would like to make a kit recommendation, just shoot me an email.  I'm up for suggestions.  Some of the "mini"  kits you will see in my shop, in the coming weeks are:
Finances Kit
Book Lovers Kit
Penpal Kit
Blogger Kit
Home Business Kit
Special Days
Moving Kit
Projects Kit
Travel Kit
Health Kit
Holidays Kit
Exercise Kit
Spiritual Kit
… and more!
I would've loved to offer all of these kits to you today, but the planner design process takes a lot longer than I had originally expected. I want the kits to be perfect, so I don't want to rush the designs.  I want you to be happy. 🙂  Also, we are having a little issue with the files on the A5 planner. As soon as it's all ironed out, I will let you know when they are available in the shop.  Thanks for your understanding and patience.
PLEASE READ
If you would like to purchase any of these digital printables for immediate download, visit my shop below.  Please review the details page below, before purchasing.  
https://www.abowlfulloflemons.net/2013/10/rainbow-planner-details.html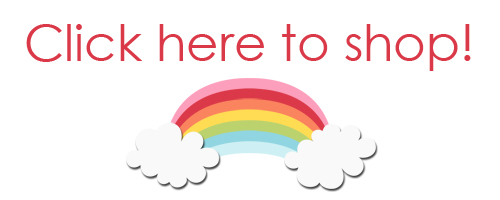 Tags: planner, Rainbow Planner
Blog, October 2013, Organize, planners, Planners & Binders, printables, printables for sale, Rainbow Planner Posted in 110 comments