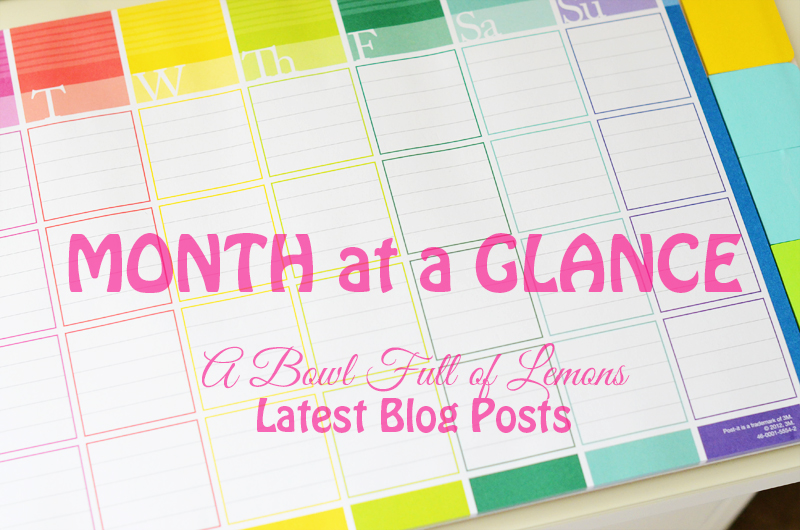 Who is done with the cold, snow, ice, frigid artic blasts and short days/long nights?! I know I am. January has come to a close and that means we're one step closer to Spring in all its glorious new life, warmer (sunnier) days, fresh air and relief from the winter.  Until then, I invite you to join me in taking a walk down memory lane. I love looking back at all that has happened in the last month, seeing the fun we've had and things we've learned while bundling it up into one neat, tidy spot for you all.
January started off with a new challenge to help get your organized; plain and simple! Our book club enjoyed reading The Husband's Secret and we announced our February book. With a free printable for your binders, we hope you're well on your way to a more organized year. And with our lovely contributor posts we hope you're finding easier ways to clean  your house and work your finances!  For these and all of the posts from January, you can click <HERE>
You can always click on the "Month at a Glance" pull down menu and pick your desired month to find all our posts from past months. I look forward to having you all join us next month as we continue to organize, clean, plan and so much more!
Tags: month at a glance
Blog, January 2014, month at a glance Posted in 0 comments