Have you ever wanted to try a new company out but really weren't sure which one to try first? Ever find yourself looking for a new and unique gift to give? If so, this post is for you! Our sponsors represent a wide range of styles, tastes and services. I encourage you to take a moment to visit their sites, etsy stores and more. Make sure you look for the coupon codes included below!
OUR SPONSORS
Morganize With Me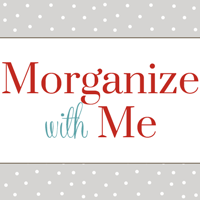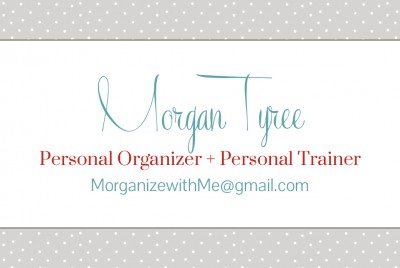 Morgan is the energetic and motivated, but also realistic girl, behind Morganize with Me. She specializes in Personal Organizing and Personal Training via Virtual Consulting. Her mission is to share tried and true techniques that she hopes will encourage her readers and clients as they focus on their health and homes. She believes in simplifying, prioritizing, and measuring progress one day at a time.

If you are ready to make some positive changes in your life email Morgan –morganizewithme@gmail.com – to schedule your consultation. She offers a 15% discount to all ABFOL readers. Please mention the code LEMONS on your contact form.
Follow along with her as she attempts to control the chaos…Facebook | Twitter | Instagram
IT WORKS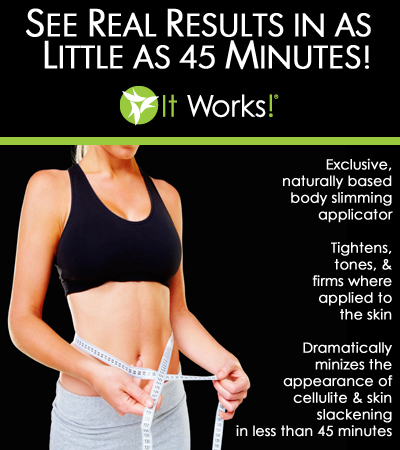 I am passionate about helping other people achieve not only their weight loss goals, but to feel good in their own skin. If you recently lost a lot of weight, had a baby, or you simply want to tighten, tone, and firm your skin, feel free to take a look at our best selling product, the Ultimate Body Applicator. This all natural applicator helps to tighten, tone, and firm skin in only 45 minutes. It also helps with cellulite, stretch marks, and skin slackening. It Works Global also offers a variety of all natural products to help with weight loss, skin care, and nutrition.
 For more information, click <HERE>
  CLEAN MAMA PRINTABLES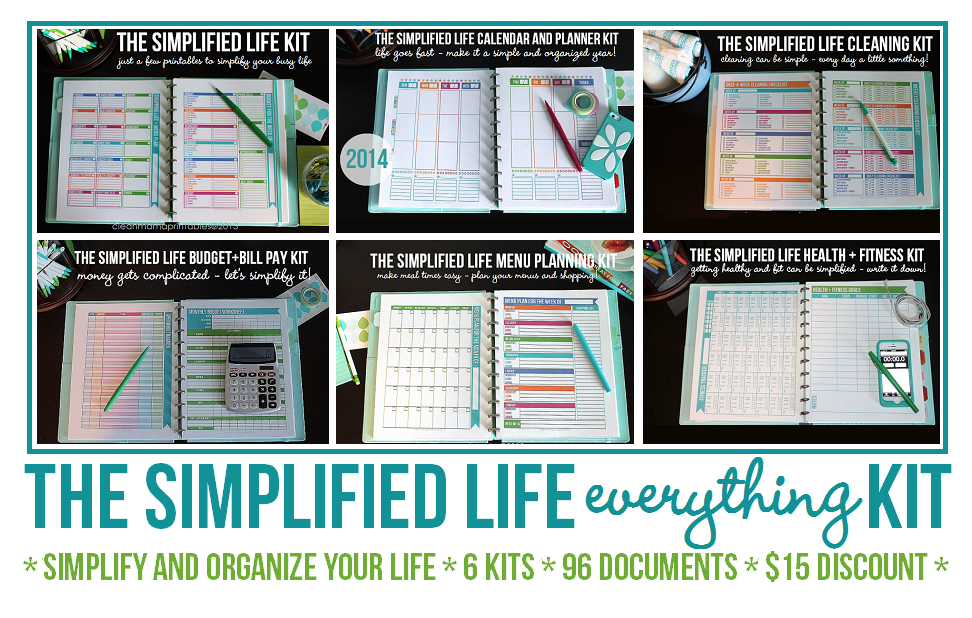 Clean Mama is the best place to get homekeeping printables that REALLY work for you AND make your life easier! Clean Mama Printables specializes in original organizational documents designed to take the *WORK* out of organizing your life. WHY choose Clean Mama Printables? All printables are designed by an artist/graphic designer – that's Becky! Who says homekeeping and organizing can't be adorable, fun AND easily implemented into your life? Clean Mama has been featured in HGTV magazine, BHG.com, and Oprah.com. Come to the CLEAN MAMA BLOG to meet Becky: http://www.cleanmama.net/. She has oodles of FREE printables, including FREE monthly cleaning schedules.
Make sure to check out her latest kits:
 The  Simplified Life Everything Kit
 The Simplified Life Resolution Kit
  Get Organized with Clean Mama Printables – use the coupon code 10THANKYOU for 10% off! Pre-order your copy of her book, The Organically Clean Home – coming out 4/18/14!
A TIME FOR EVERYTHING

 I am passionate about people living within their means and getting out of debt, but I don't believe a cash system of budgeting has to mean tattered paper envelopes reinforced with packing tape or a plastic organizer that falls apart! I offer a variety of lovely and durable cash envelope system wallets with the hope that each of my customers can find a product that fits her budget, appeals to her personal taste, and functionally suits her needs. My wallets are designed and handmade by me using laminated cotton which is lightweight, CPSIA compliant, and free of BPA, PVC, and phthalates. It really is possible to live within your means with style!
 Join me here:
      Visit the esty store to see all the cute products!
ALEJANDRA. TV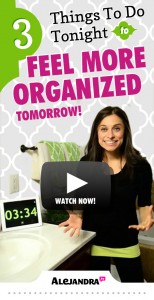 Alejandra Costello is a Certified Professional Organizer who shows individuals how to become more organized and productive on a daily basis by setting up systems that work for their own organizing style. Neet to get organized, but just can't get started? Alejandra's free video series shows you 3 e-a-s-yyyyy things to do tonight to feel more organized tomorrow morning. How's that for starting the day off right?! You can sign up to watch the free videos here
Feeling stuck with clutter & can't get started? Alejandra's video series shows you 3 e-a-s-yyyyy things to do tonight to feel more organized tomorrow morning. How's that for starting the day off right?! You can sign up to watch the free videos here.
  Latest Videos:
Decals en Folie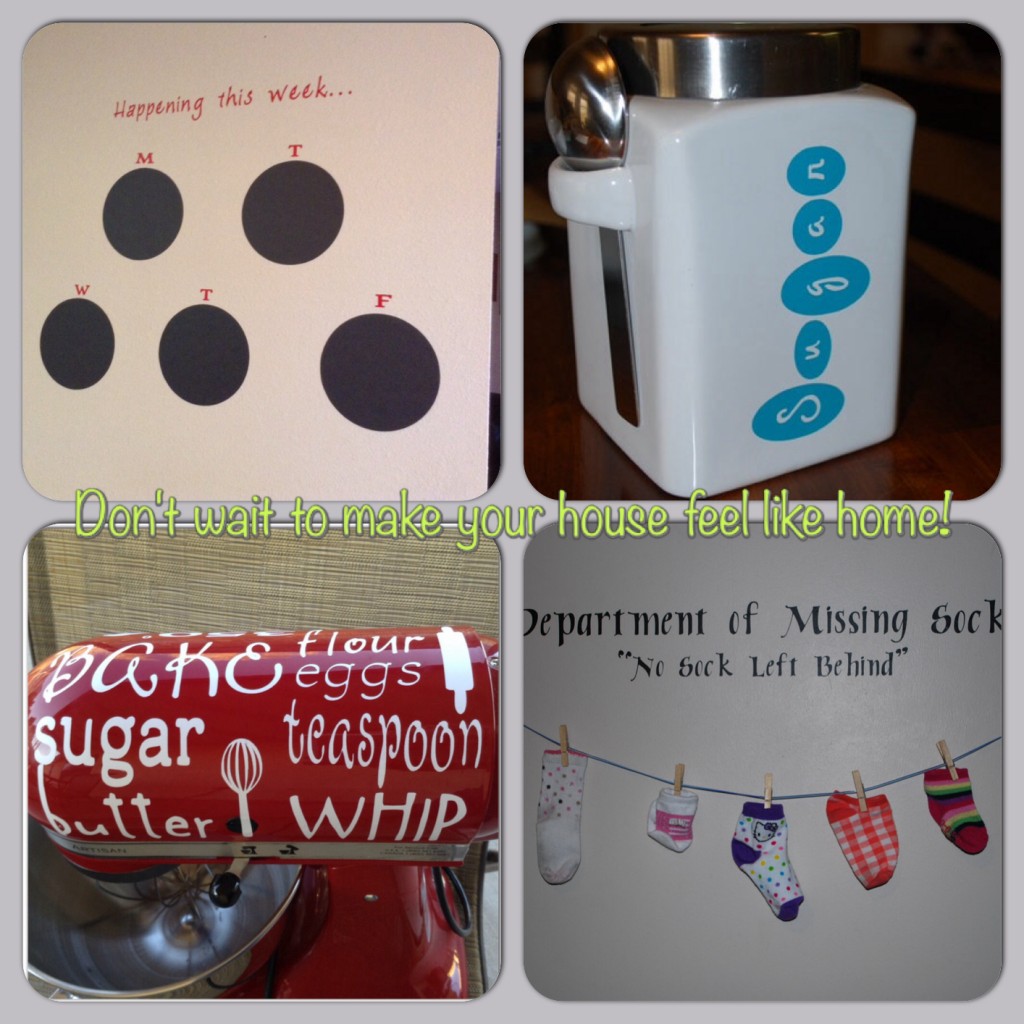 I offer decals that can be as small as labels to organize your kitchen, and as big as 20 feet to decorate your walls. Trendy and easy-to-apply vinyl decals will help you add your own personal touch to your home decor, at affordable prices. I love custom orders and creating unique items for my customers.My store is divided into several sections: laundry room, kitchen, chalkboard, gym, wall decals, etc. Apply your adhesive decals to a clean and flat surface, and just peel them off when you are ready for something new, and it will be like it was never there. They are perfect if you like to change things around in your house, if you rent or are in military housing where your options to decorate are limited. Everything in my shop can be customized/personalized, color, font and size. So don't wait and make your house feel like home!
 Make sure to visit her ETSY store and be sure to use her coupon codes:
IAMBACK for free shipping for returning customers, and
FROM ABFOL for 10% off for all ABFOL customers
Modern Expressions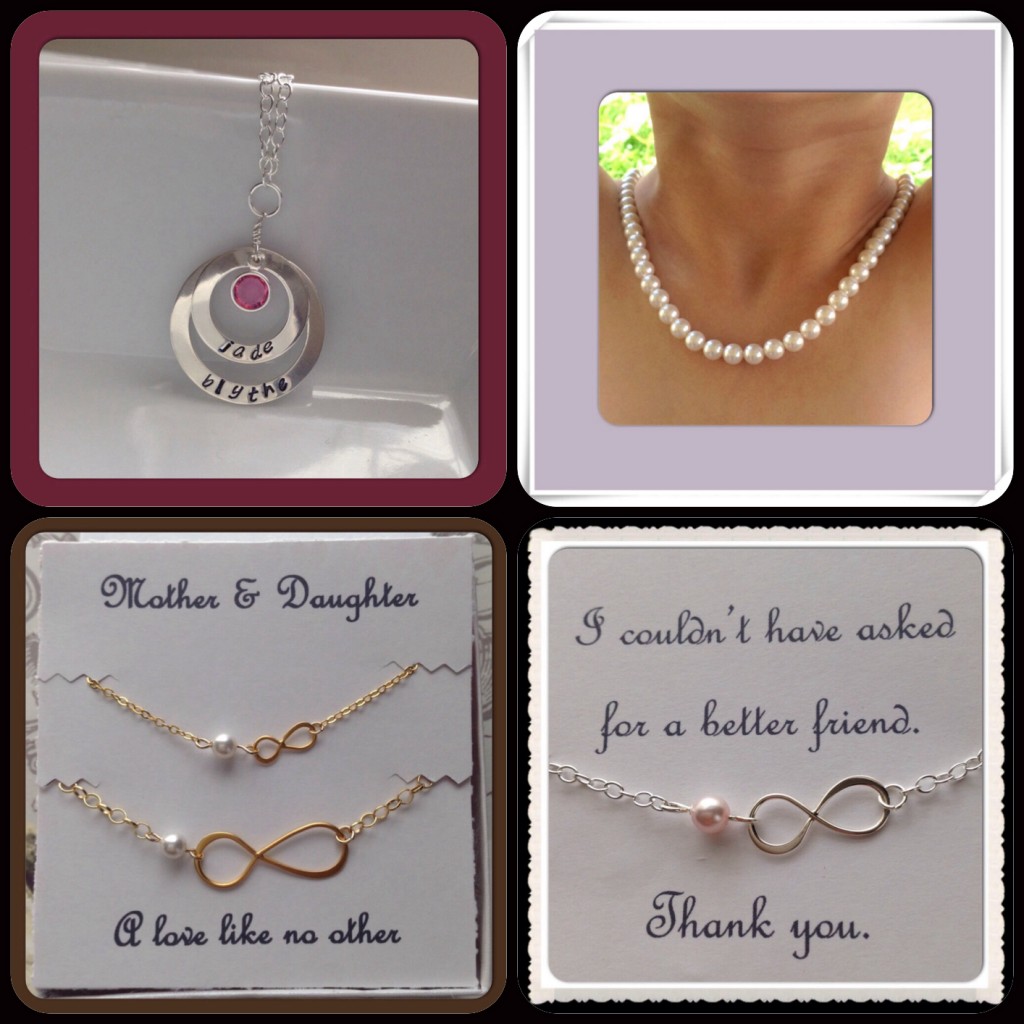 Modern Expressions features beautiful and delicate pieces of jewelry made of gold-filled or pure silver components, so all of my pieces are hypoallergenic. I handcraft every piece of jewelry in my shop to create items that you will love. I am sure that you will enjoy wearing them as much as I enjoyed making them! Everything is my shop can be customized and personalized, finish, color, size, card, message, etc., so do not hesitate to email me with any questions or custom requests!
IAMBACK: free shipping for returning customers (emailed automatically to customers with their order confirmation)
FROMABFOL: 10% off for customers who find me though ABFOL
If you would like to become a sponsor and advertise your business on A Bowl Full of Lemons, visit the advertising page here.
Tags: sponsor shout out
Blog, January 2014, Sponsor Shout Outs Posted in 0 comments