Come one, come all and enjoy splurging on yourself or get a head start on Easter gifts, Mother's day gifts, graduation gifts and so much more. With a variety of venues, you're bound to find something you truly love amongst our fantastic sponsors! Without their support ABFOL wouldn't be what it is today and so we set today aside to thank them each for their support. Take a moment, browse their websites and take full advantage of the coupon codes offered by many of them.
OUR SPONSORS


All things organized come together in Getting Organized Magazine. You can subscribe for their printed magazine, newsletter subscription, watch videos or even attend events! What more could you ask for. Visit their website today and start Getting Organized.
Website Link: Getting Organized Magazine
 Visit on:  FACEBOOK   YOUTUBE   PINTEREST   TWITTER
 The Honest Company

A dad named Christopher and a mom named Jessica found themselves utterly frustrated trying to find the perfect products for their babies and homes. They both wanted an ideal: not only effective, but unquestionably safe, eco-friendly, beautiful, convenient, and affordable – everyone should have it. They believed every baby deserved the best we can create for them. Christopher and Jessica are dreamers. But, more importantly, they are doers. You know what they say, if you want it done right, you gotta do it yourself. They tried to think of all the qualities they would want in a dream brand – savvy style, sustainability, and extraordinary service & convenience all wrapped in a passion for social goodness, tied with a bow of integrity and sprinkled with a little cheeky fun. They knew it wouldn't be easy juggling all these demands, but as parents, they were used to multi-tasking.
So, the goal is to relieve you of a few tasks by delivering the best family essentials to your doorstep – to simplify your life and bring more delight to every day. The dream is to re-define the "family brand" and create something – with you – that's better for all families, everywhere.
To receive $10 off on their first order just click <HERE>
Modern Expressions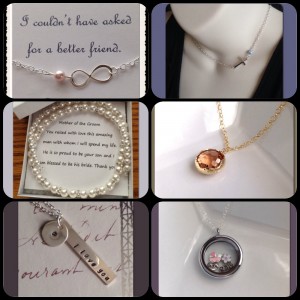 "I am the mother of three amazing little girls and making jewelry is my way to relax. I started on Etsy with another shop selling decals, and both my shops seem to be the perfect combination for me. I can get creative and make custom pieces for my customers. I feel so blessed to be able to use my hobbies as a daily activity. I hope you will enjoy wearing the pieces in my shop as much as I enjoyed making them.
This month I am introducing a brand new product: Personalized hand stamped aluminum wallet cards. More durable than a letter, your loved one will carry this light but sturdy insert (the size of a credit card) in their wallet. Perfect for long distance friendships and relationships, to give words of encouragement to a child moving away for college, or to share any message you would like with a person dear to your heart.
So visit my shop and don't hesitate to contact me with special requests. I love making unique pieces for unique customers!
Coupon code: FROMABFOL for 10% off for all ABFOL customers"
 Morganize With Me
 Morgan is the energetic and motivated, but also realistic girl, behind Morganize with Me. She specializes in Personal Organizing and Personal Training via Virtual Consulting. Her mission is to share tried and true techniques that she hopes will encourage her readers and clients as they focus on their health and homes. She believes in simplifying, prioritizing, and measuring progress one day at a time.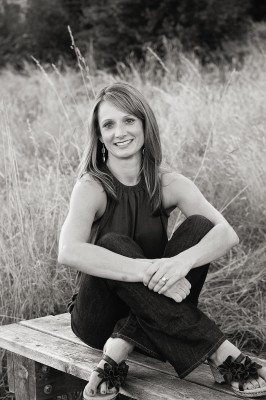 If you are ready to make some positive changes in your life email Morgan – morganizewithme@gmail.com – to schedule your consultation. She offers a 15% discount to all ABFOL readers. Please mention the code LEMONS on your contact form.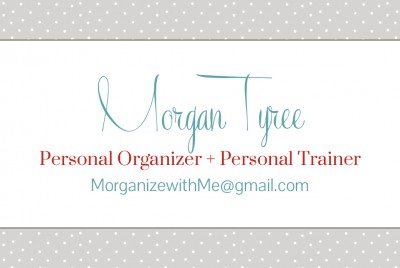 Follow along with her as she attempts to control the chaos…Facebook | Twitter | Instagram
  CLEAN MAMA PRINTABLES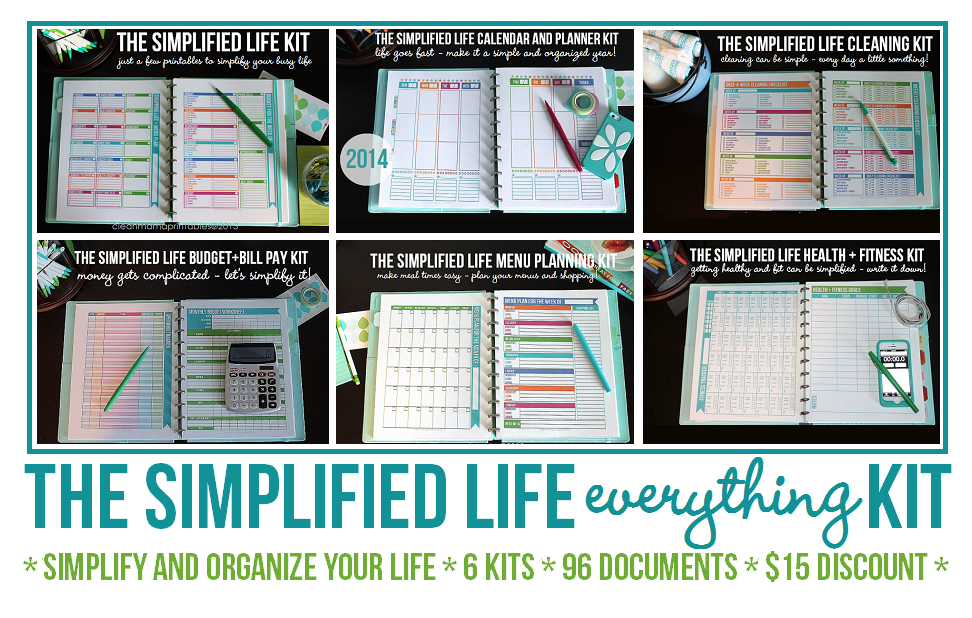 Clean Mama is the best place to get homekeeping printables that REALLY work for you AND make your life easier! Clean Mama Printables specializes in original organizational documents designed to take the *WORK* out of organizing your life. WHY choose Clean Mama Printables? All printables are designed by an artist/graphic designer – that's Becky! Who says homekeeping and organizing can't be adorable, fun AND easily implemented into your life? Clean Mama has been featured in HGTV magazine, BHG.com, and Oprah.com. Come to the CLEAN MAMA BLOG to meet Becky: http://www.cleanmama.net/. She has oodles of FREE printables, including FREE monthly cleaning schedules.
Make sure to check out her latest kits:
   The  Simplified Life Everything Kit
   The Simplified Life Resolution Kit
The Simplified Life Cleaning Kit
  Get Organized with Clean Mama Printables – use the coupon code 10THANKYOU for 10% off! Pre-order your copy of her book, The Organically Clean Home – coming out 4/18/14!
A TIME FOR EVERYTHING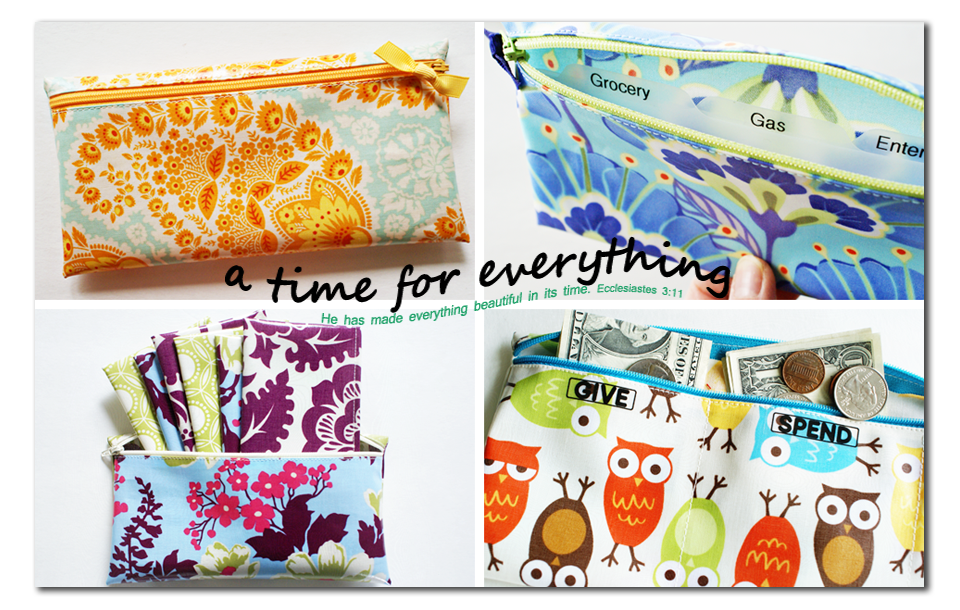 I am passionate about people living within their means and getting out of debt, but I don't believe a cash system of budgeting has to mean tattered envelopes reinforced with packing tape or a plastic organizer that falls apart! I offer a variety of lovely and durable cash envelope system wallets with the hope that each of my customers can find  product that fits her budget, appeals to her personal taste, and functionally suits her needs. My wallets are designed and handmade by me using laminated cotton which is lightweight, CPSIA compliant, and free of BPA, PVC, and phthalates. It really is possible to live within your means with style!
 APRIL SPECIAL: 10% off purchase with the code ABFOL. (Note: Coupon codes may not be used on the purchase of Carry-It-All wallets. Everything else is fair game. 🙂
Join me here:
       Visit the esty store to see all the cute products!
Origami Owl

With customization at its fullest, Origami Owl is the perfect gift for a mother, sister, friend, self. With just a few easy steps you can create a unique piece of jewelry that truly reflects the personality and story of the one wearing it.
SCENTSY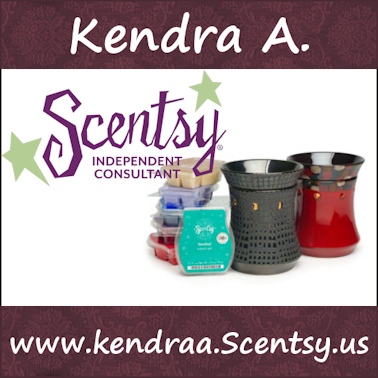 Love the way candles smell but not all the risks that are involved with candles? Scentsy is a safe alternative to traditional wicked candles. Scentsy leaves your room, car, laundry and more smelling great without the risks that go with wicked candles. Scentsy warmers use a low watt light bulb to melt a food grade wax which means there are no toxic chemicals, lead, or soot left in the air. With the low watt bulb, there is no open flame to get burnt on or start fires as well the wax is not hot enough to burn. Kendra has a huge selection of warmers to match your décor and tastes as well as over 80 different fragrances to choose from. She also has bath, body, and laundry items as well as to go items like scent circles and travel tins.
 Make sure to visit Kendra's website today and place your order!
ALEJANDRA. TV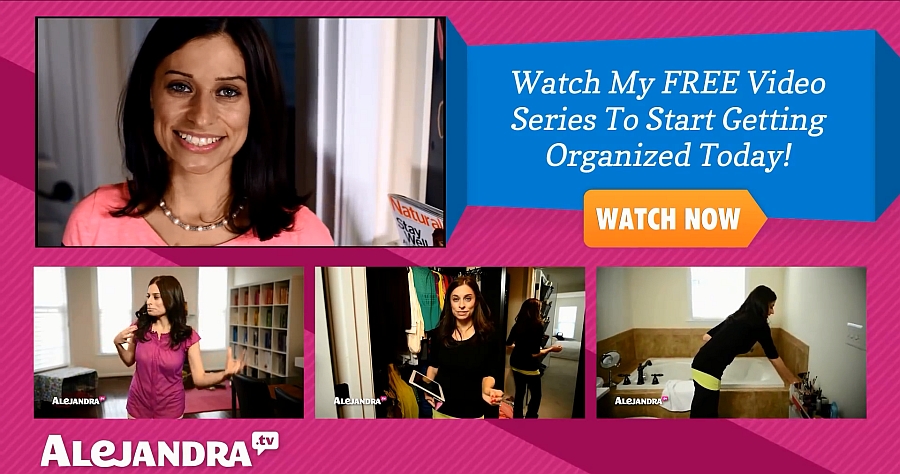 Alejandra Costello is a Certified Professional Organizer who shows individuals how to become more organized and productive on a daily basis by setting up systems that work for their own organizing style. Neet to get organized, but just can't get started? Alejandra's free video series shows you 3 e-a-s-yyyyy things to do tonight to feel more organized tomorrow morning. How's that for starting the day off right?! You can sign up to watch the free videos here
  Feeling stuck with clutter & can't get started? Alejandra's video series shows you 3 e-a-s-yyyyy things to do tonight to feel more organized tomorrow morning. How's that for starting the day off right?! You can sign up to watch the free videos here.
   Latest Videos:
 How to Organize Small Things (Part 8 of 9 Home Office Organization Series)
Social media links:
YouTube Channel
Facebook
Pinterest
Google+
Twitter
 Decals en Folie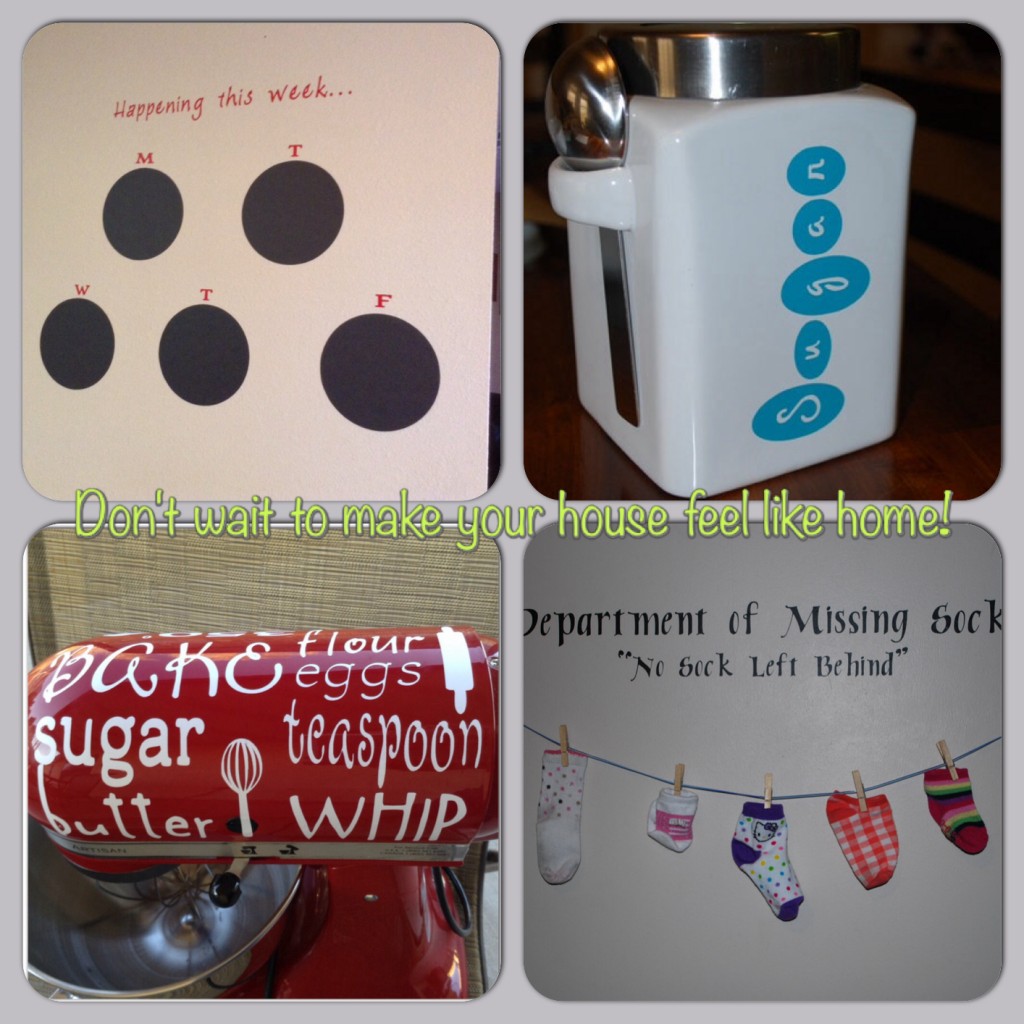 I offer decals that can be as small as labels to organize your kitchen, and as big as 20 feet to decorate your walls. Trendy and easy-to-apply vinyl decals will help you add your own personal touch to your home decor, at affordable prices. I love custom orders and creating unique items for my customers.My store is divided into several sections: laundry room, kitchen, chalkboard, gym, wall decals, etc. Apply your adhesive decals to a clean and flat surface, and just peel them off when you are ready for something new, and it will be like it was never there. They are perfect if you like to change things around in your house, if you rent or are in military housing where your options to decorate are limited. Everything in my shop can be customized/personalized, color, font and size. So don't wait and make your house feel like home!
Website: www.etsy.com/shop/decalsenfolie
   Make sure to visit her ETSY store and be sure to use her coupon codes:
  IAMBACK for free shipping for returning customers, and
  FROM ABFOL for 10% off for all ABFOL customers
Forever Organised

For the latest and greatest in printables to help keep you organized, be sure to check out Forever Organised
Email: foreverorganised@gmail.com
If you would like to become a sponsor and advertise your business on A Bowl Full of Lemons, visit the advertising page here.
Tags: sponsor shout out
Blog, March 2014, Sponsor Shout Outs Posted in 0 comments