Quick and easy SPRING MANTLE 
Has your mantle been taken over by a big screen tv – like mine?   I was given the challenge to come up with a clever way to decorate our "spring time" mantle & Command brand products were the perfect solution.  I am working with Command during 2014, to show you clever ways to use their products.  Continue reading, to learn how you can decorate your mantle for any holiday, using Command products (even with an unsightly flat screen tv).  They are damage free and are easily removable to make room for the next season.
Here is a before shot of my mantle.  It's in desperate need of some color and style.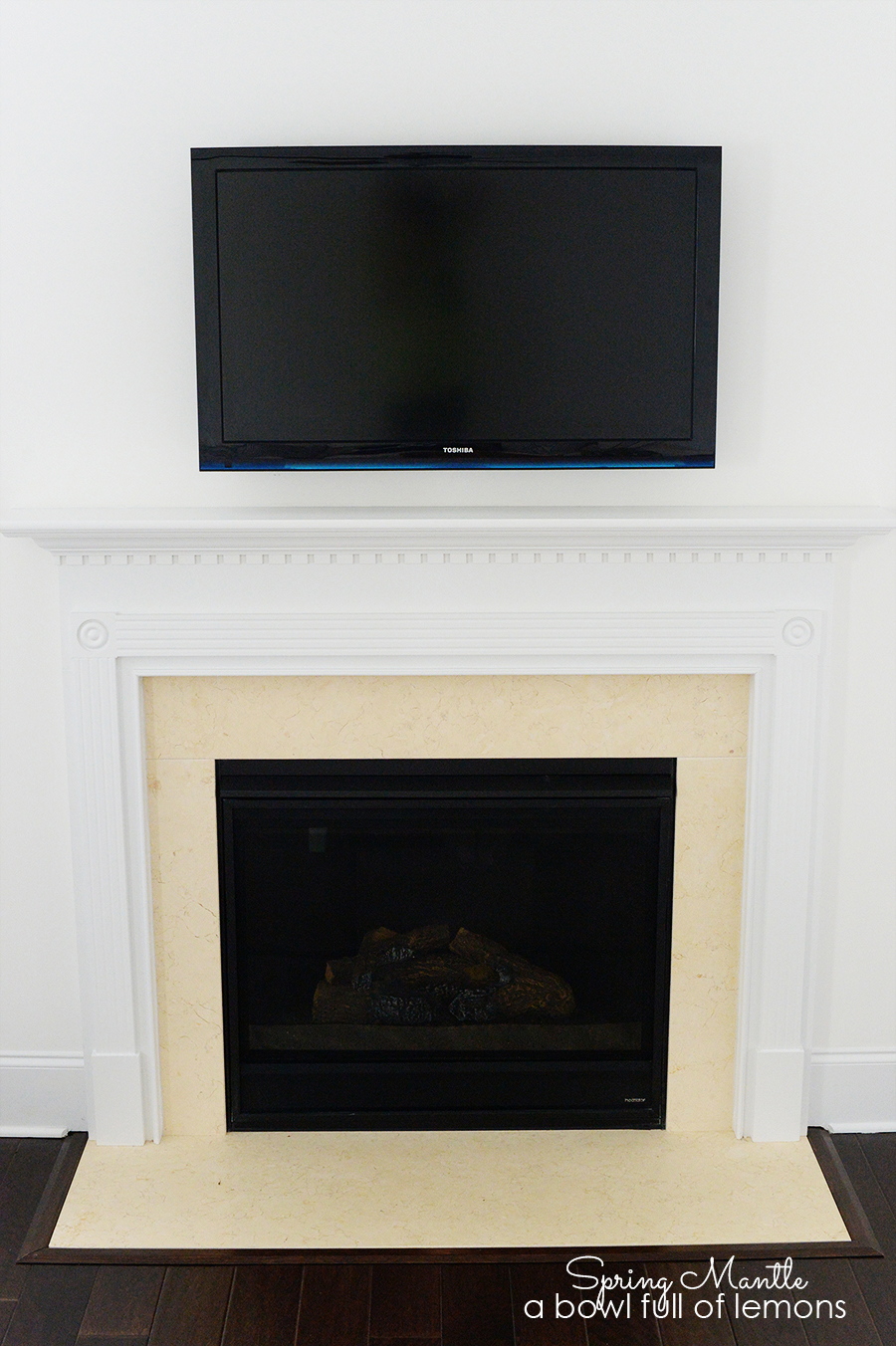 There are only a few simple steps to creating a spring time mantle with Command products.
1.  Gather your supplies.
2. Decide which damage free Command products you will be using.  For our mantle, I chose the Clear Decorating Clips.  They are small and barely noticeable.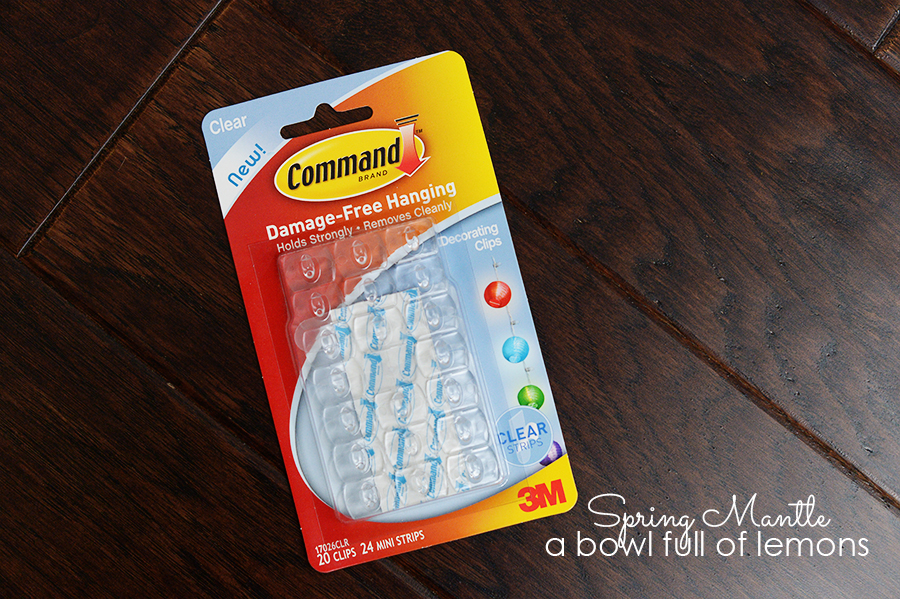 3.  Prepare your surface. To use Command Decorating Clips, you must wipe the area with isopropyl rubbing alcohol.  This ensures a tight bond with the clips and the surface.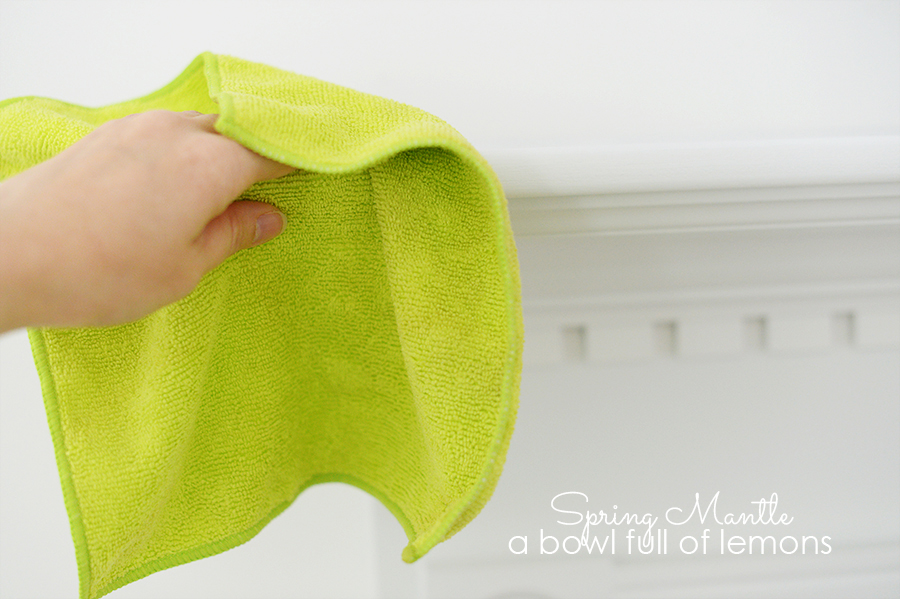 4.  Apply the Command Decorating Clips according the package instructions.  (Remove blue liner. Press adhesive to clip. Make sure tab is accessible for future removal.  Then remove black liner.  Press clip firmly for 30 seconds & wait one hour before hanging decorations on the clips).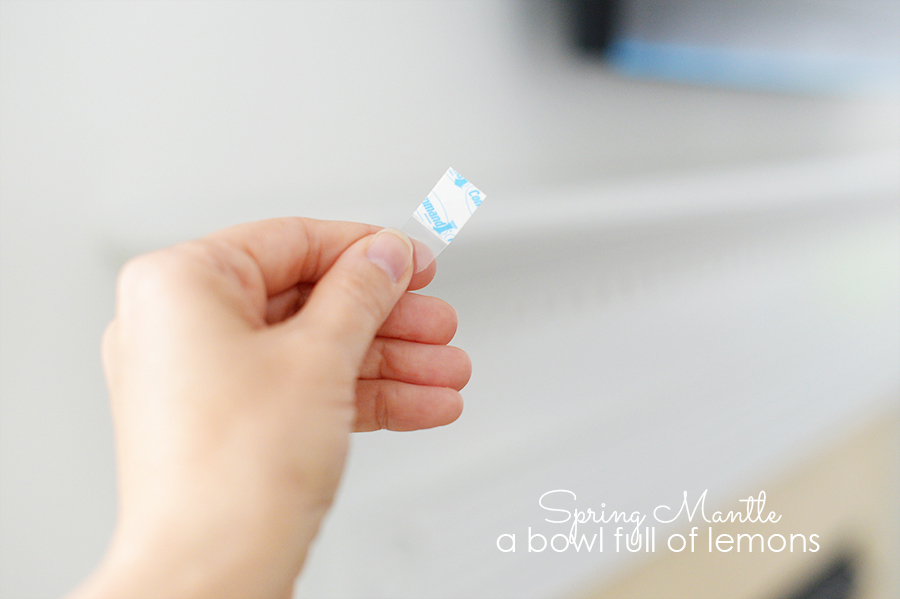 5.  Now you're ready to hang the decorations on the clips. Command has different types of hooks for wreaths. If your wreath is heavy, you can use a stronger hook.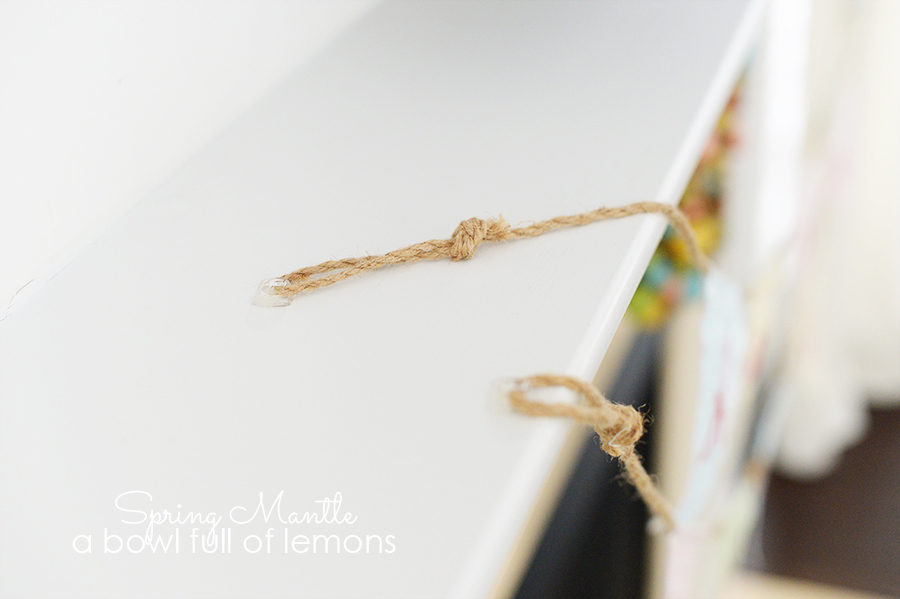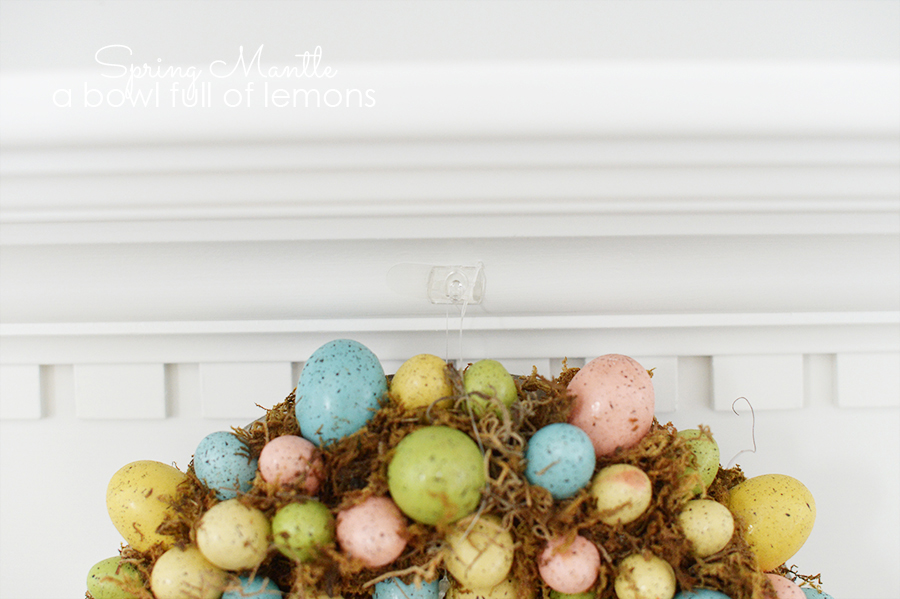 6.  Finally, add your spring decorations, to fill in the remaining space on  the mantle.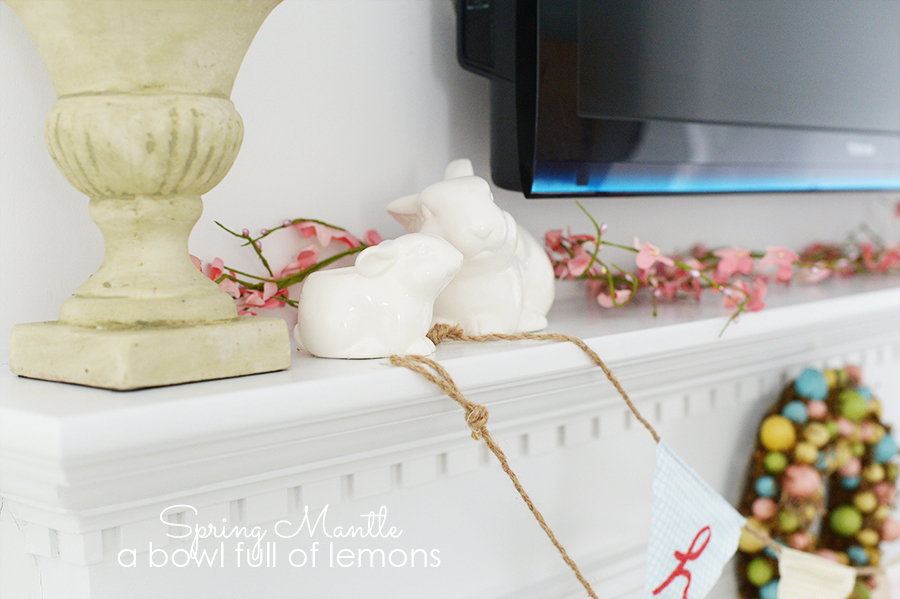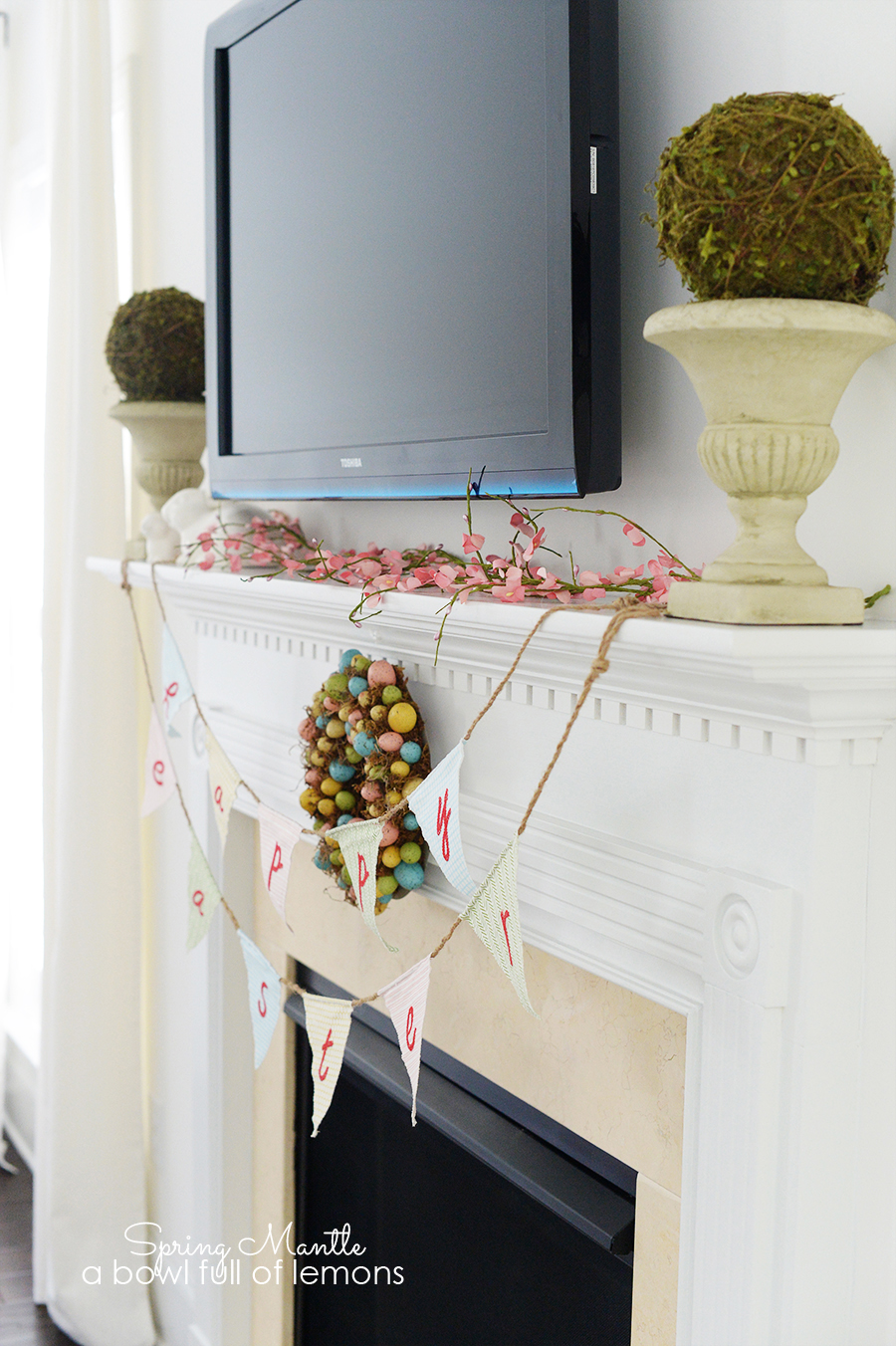 One more before shot…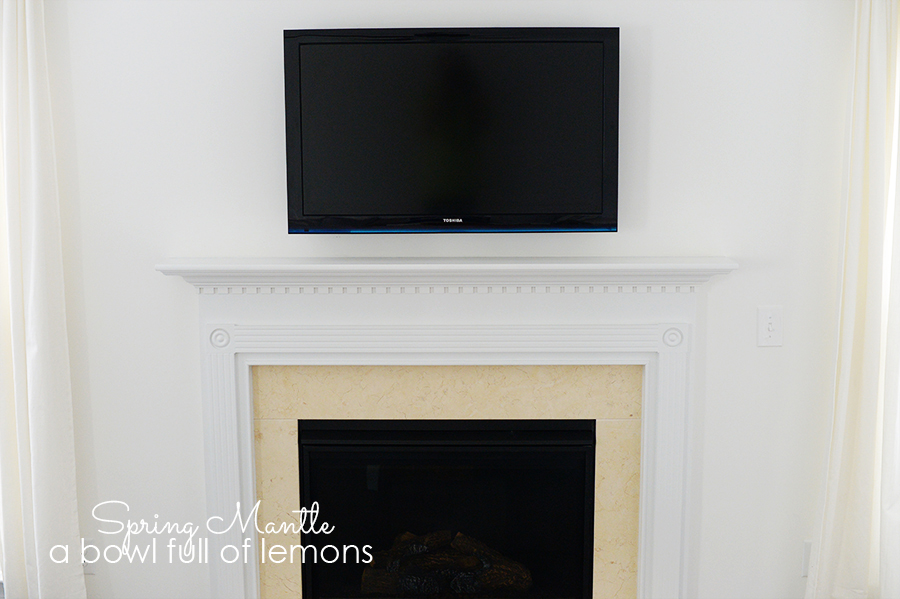 and after shot…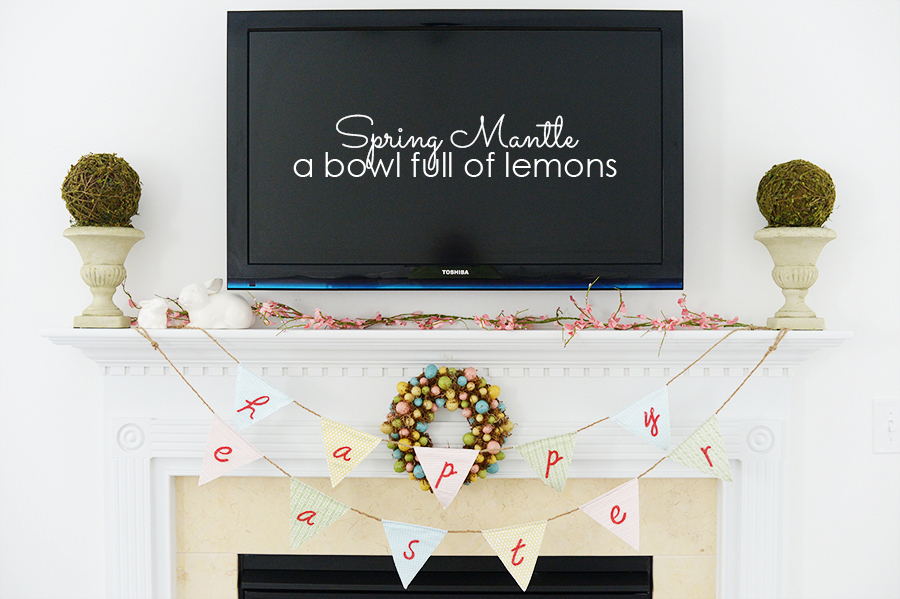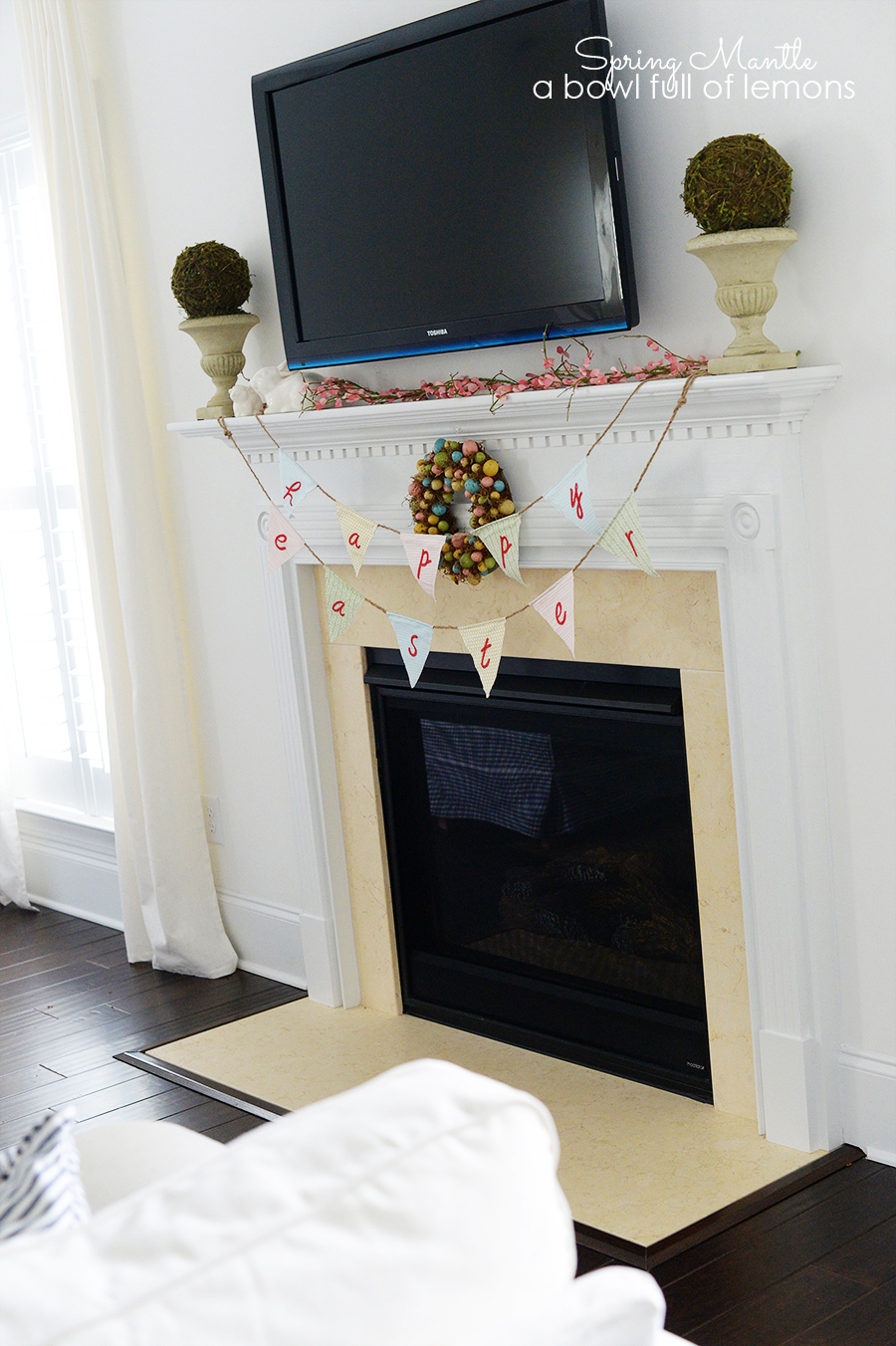 Disclaimer: This is a sponsored post by Command Brand. All opinions are my own & I only recommend products or services I use personally and believe my readers will enjoy. I am disclosing this in accordance with the Federal Trade Commission's 16 CFR, Part 255: "Guides Concerning the Use of Endorsements and Testimonials in Advertising.  Please click here for full disclaimer.
Tags: command, decor, decorating, mantle, springtime
April 2014, Blog, command, Decorate, Decorating, mantle, springtime Posted in 19 comments