Today is the day we set aside each month to say a special thanks to each of our sponsors. Without their support, ABFOL wouldn't be what it is today. We ask that you take a moment to visit their websites/etsy stores and patronize them as a way to say thank you for supporting your favorite blog! Be sure to look for the coupon codes offered, they make buying for yourself (or a friend) all the sweeter.
OUR SPONSORS
SCENTSY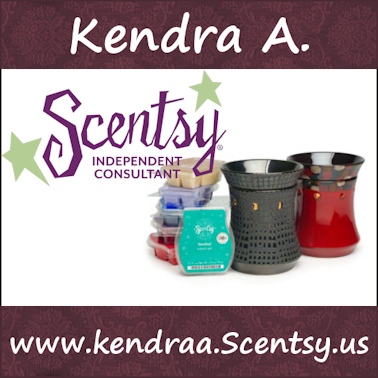 August is transition month at Scentsy! Almost everything in the Spring and Summer catalog will be on sale at 10% off! There will be a bunch of warmers and scents that are being retired to make way for all the amazing new items coming in September. August is the perfect month to stock up on your favorite scents at a discounted price. Worried one of your favorites might be discontinued? Send me an email and I'll let you know which scents and warmers are being discontinued! 

Also, d

on't forget August's Warmer and Scent of the month are 10% off the whole month of August only and will go to full price once the month ends. The warmer is "Fun in the Sun"
 – "
Bring the beach home with this playful, hand-painted blue pail with 
a movable metal-and-wood handle. Full of realistic coastal sand 
and scavenged shells, this three-piece warmer is the perfect way to 
capture the memories of your days at the beach!"
 and the scent is "
Fuzzy Blanket" – "
Snuggle up to the soft scent of lavender, 
sandalwood, and sweet honeysuckle."
.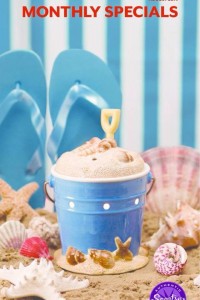 You can get both on my Scentsy Fragrance site at www.KendraA.Scentsy.us. If you need help shopping or have any questions, feel free to email me at kendraahmed@gmail.com. 
ALEJANDRA. TV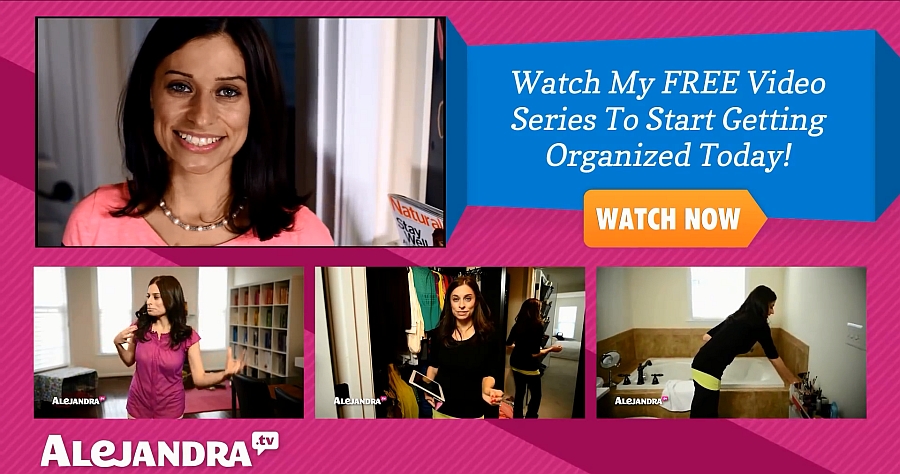 Alejandra Costello is a Certified Professional Organizer who shows individuals how to become more organized and productive on a daily basis by setting up systems that work for their own organizing style.  Feeling stuck with clutter & can't get started? Alejandra's video series shows you 3 e-a-s-yyyyy things to do tonight to feel more organized tomorrow morning. How's that for starting the day off right?! You can sign up to watch the free videos here.
Latest Videos:
FOREVER ORGANISED

For the latest and greatest in printables to help keep you organized, be sure to check out Forever Organised
Email: foreverorganised@gmail.com


All things organized come together in Getting Organized Magazine. You can subscribe for their printed magazine, newsletter subscription, watch videos or even attend events! What more could you ask for. Visit their website today and start Getting Organized.
Website Link: Getting Organized Magazine
  Visit on:  FACEBOOK   YOUTUBE   PINTEREST   TWITTER
 The Honest Company

A dad named Christopher and a mom named Jessica found themselves utterly frustrated trying to find the perfect products for their babies and homes. They both wanted an ideal: not only effective, but unquestionably safe, eco-friendly, beautiful, convenient, and affordable – everyone should have it. They believed every baby deserved the best we can create for them. Christopher and Jessica are dreamers. But, more importantly, they are doers. You know what they say, if you want it done right, you gotta do it yourself. They tried to think of all the qualities they would want in a dream brand – savvy style, sustainability, and extraordinary service & convenience all wrapped in a passion for social goodness, tied with a bow of integrity and sprinkled with a little cheeky fun. They knew it wouldn't be easy juggling all these demands, but as parents, they were used to multi-tasking.
 So, the goal is to relieve you of a few tasks by delivering the best family essentials to your doorstep – to simplify your life and bring more delight to every day. The dream is to re-define the "family brand" and create something – with you – that's better for all families, everywhere.
 To receive $10 off on their first order just click <HERE>
Modern Expressions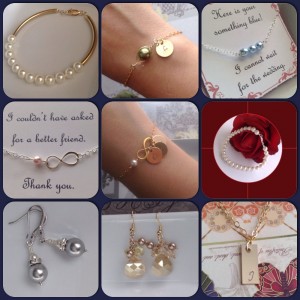 Making jewelry is more than a hobby. It has become a true passion. Once I close my office door, I can let my creativity flow and forget the world! I love making unique custom pieces for my customers. I hope you will enjoy wearing the pieces I created as much as I enjoyed making them.
So visit my shop and don't hesitate to contact me with special requests. I am now on Facebook, come visit regularly as I will be announcing sales events and offering special deals on the page!
Coupon code: FROMABFOL for 10% off for all ABFOL customers
  Morganize With Me

Morgan is the energetic and motivated, but also realistic girl, behind Morganize with Me. Her mission is to share tried and true techniques that she hopes will encourage her readers and clients as they focus on their health and homes. Additionally she consults in the areas of Personal Organizing and Personal Training.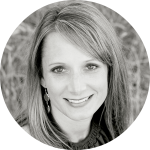 MWM offers two different versions of Organizing Challenges (or OC) that run at specific times throughout the year. These challenges are designed to motivate and encourage you to better organize your home!
Want to jump in on the next challenge?
The Fall OC will begin August 18th, sign up HERE to receive more info.
And be sure to follow along with Morgan as she attempts to control the chaos!
Facebook | Twitter | Instagram | Pinterest
  CLEAN MAMA PRINTABLES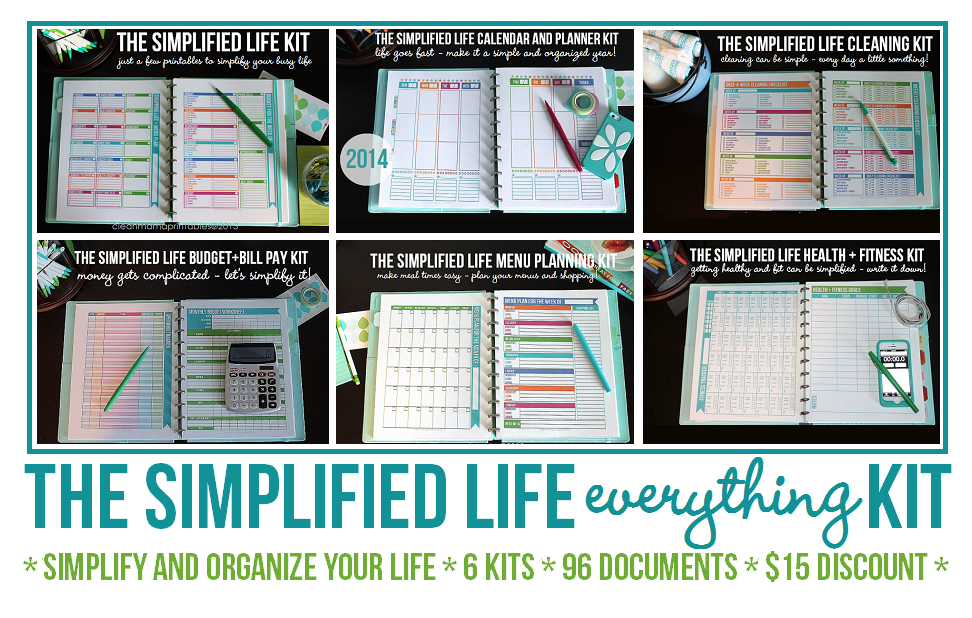 Clean Mama is the best place to get homekeeping printables that REALLY work for you AND make your life easier! Clean Mama Printables specializes in original organizational documents designed to take the *WORK* out of organizing your life. WHY choose Clean Mama Printables? All printables are designed by an artist/graphic designer – that's Becky! Who says homekeeping and organizing can't be adorable, fun AND easily implemented into your life? Clean Mama has been featured in HGTV magazine, BHG.com, and Oprah.com. Come to the CLEAN MAMA BLOG to meet Becky: http://www.cleanmama.net/. She has oodles of FREE printables, including FREE monthly cleaning schedules.
Make sure to check out her latest kit:
https://www.etsy.com/listing/197226509/clean-mamas-everyday-planner-september?
Be sure to grab the latest kit at the intro price of $7. Price valid through August 1st (Regular price- $12)
Use the coupon code 20ABFOL for 20% off your entire purchase! 
A TIME FOR EVERYTHING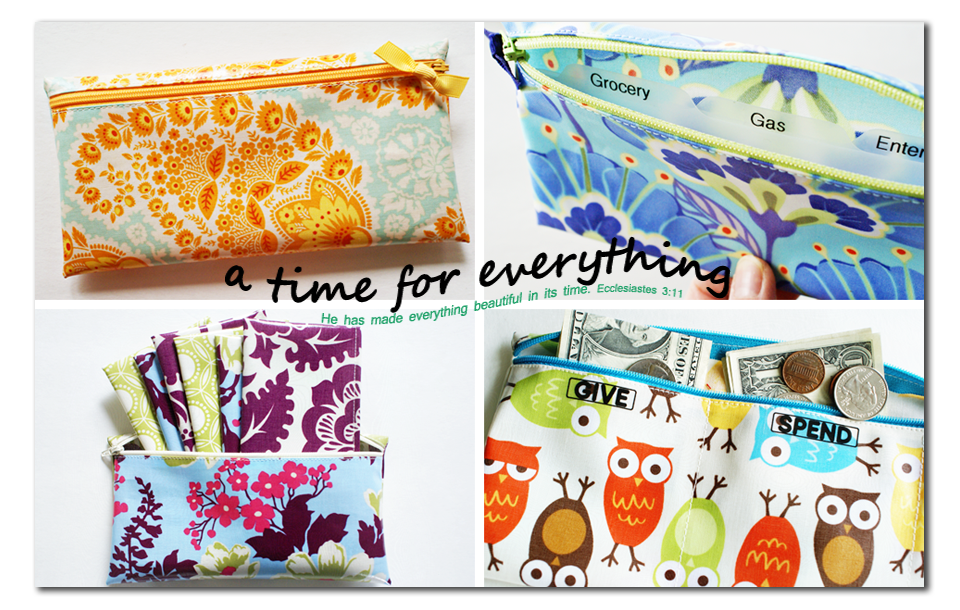 I am passionate about people living within their means and getting out of debt, but I don't believe a cash system of budgeting has to mean tattered envelopes reinforced with packing tape or a plastic organizer that falls apart! I offer a variety of lovely and durable cash envelope system wallets with the hope that each of my customers can find  product that fits her budget, appeals to her personal taste, and functionally suits her needs. My wallets are designed and handmade by me using laminated cotton which is lightweight, CPSIA compliant, and free of BPA, PVC, and phthalates. It really is possible to live within your means with style!
Join me here:
   Shop  Blog    Facebook  Twitter  Pinterest
        Visit the esty store to see all the cute products!
If you would like to become a sponsor and advertise your business on A Bowl Full of Lemons, visit the advertising page here.
Tags: sponsor shout out
Blog, July 2014, Sponsor Shout Outs, sponsors Posted in 0 comments