Scarves are my newest addiction.
I used to be intimidated by these beauties, but now I'm a promoter. (And I'm not really the promoting type.)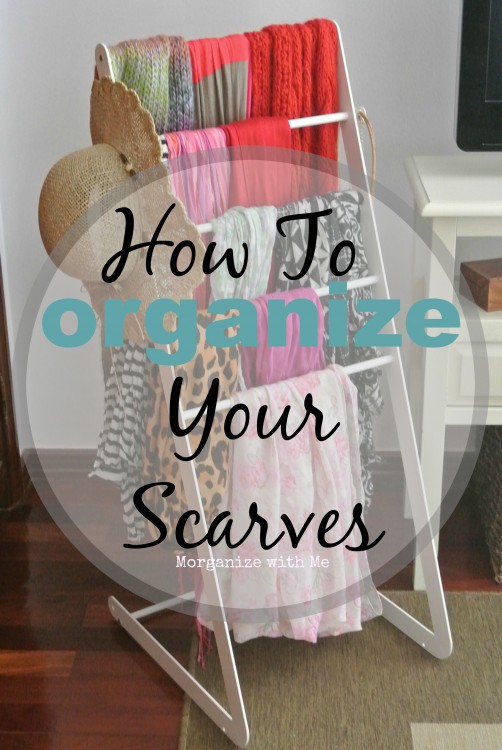 Basically a scarf can make an outfit. And this is coming from the girl who swears by neutrals and prefers any item of clothing that doesn't require a bit of ironing. (I'm telling you a scarf can seriously take an outfit from basic to BAM!)
When I finally embraced scarves it was easy for me to organize my few scarves by simply tossing them into a little basket in my closet.
However, as my scarf addiction grew, my little basket wasn't working so well anymore. My scarves were getting wrinkly and the basket was a big overgrown mess. So I needed to come up with another organizing solution, and fast.
Which is about the time when I stumbled upon this product, and I knew that I had found my answer!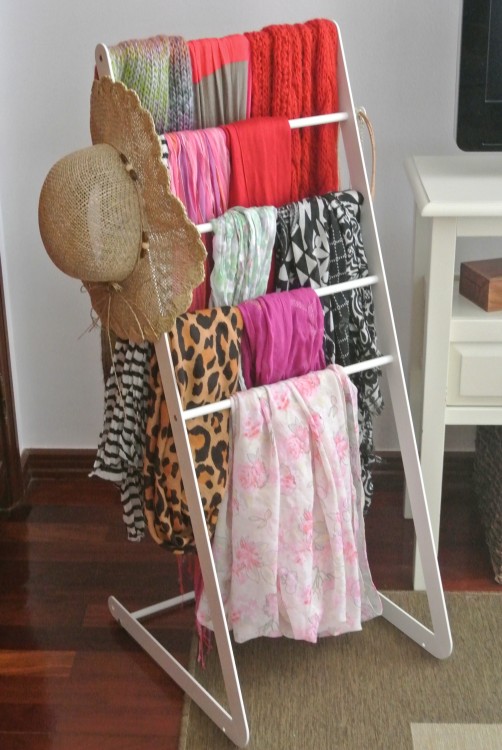 This is an IKEA product that is actually located in their bath department. It is called "Enudden" and is really intended to be used as a towel rack for a bathroom. But it didn't take me long to realize it would work perfectly and would easily tuck into the corner of my bedroom – as my new scarf organizer!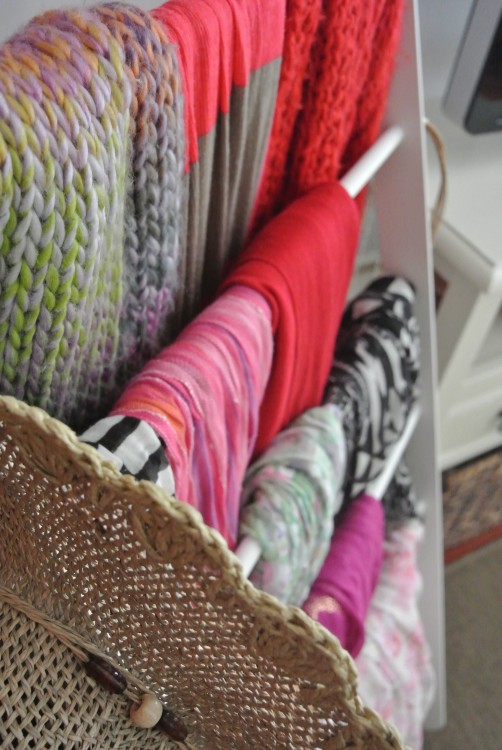 It currently holds 11 of my scarves and I'm sure that I have room for many more, hint, hint to my hubby….
You could probably easily hang about 20 scarves on this bath towel rack, turned scarf organizer.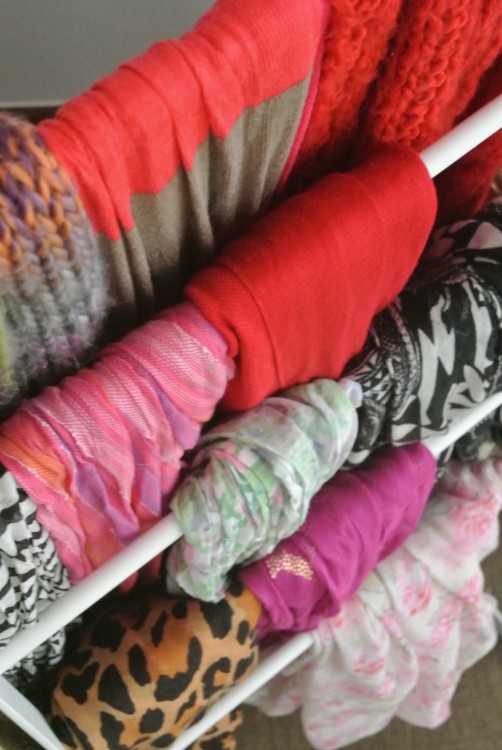 Here's why this organizing system works so well for me:
It is so easy to access each scarf (there is no wrestling to get a scarf on or off of the rack).
I can see all of my scarves at once (no more digging through a basket of wrinkly scarves).
The rack can either be tucked into a corner of a room or a closet, as a little piece of art!
The knobs on each side are used to hold my longer necklaces and my sun hat.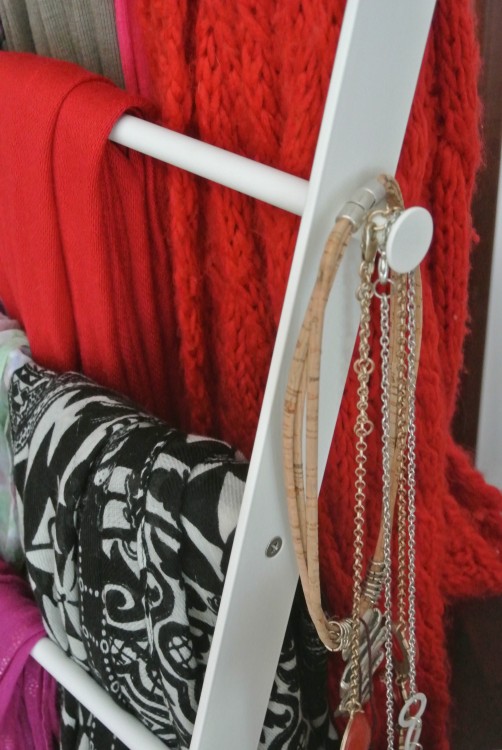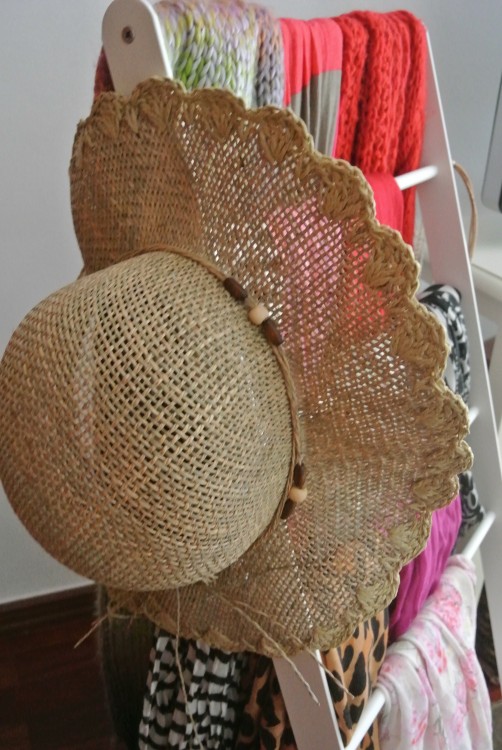 If you are not on the scarf train yet, it's time for you to join me!
Let's keep our outfits stylish and avoid any scarf ironing whatsoever with this simple organizing solution. And if you're wanting even more inspiration, stop on over to Morganize With Me, to see what else I've been working on.
Share with me…have you joined the scarf train yet? And if so, how many scarves do you own? 
Tags: bedroom, closets, home organization, organize
Blog, closet, Closets, ikea, Morganize With Me, Organize, September 2014 Posted in 9 comments