Are you celebrating the holidays this week? If so, I really appreciate you taking the time out of, what I assume is a busy week to join me today. Every week I love seeing all the brilliant ideas shared. DIY crafts, home projects, organizing and purging tips, recipes galore and everything in between. You all are amazing and I'm thrilled to have you back (or for the first time?) this week. I'm excited to see what you have to share today, so let's get this party started. Here's how it works…
Grab a button and add it to your blog post.
Use the linky at the bottom of this post to link your blog to ours, feel free to share whatever has been keeping you busy lately.
Share this party on your facebook page so your readers know to come join in the fun.
Visit your fellow linking blogs and leave them a comment so they know you're a part of the party too.
Comment here and tell me which was your favorite blog to visit. You never know, it could end up being featured. Make sure you check back throughout the week. This party last all week long, until our next party, next Tuesday.
TONI'S PICK:
Although THE gift giving season is upon us, there are gift giving occasions all year long and sometimes those times sneak up on us. Having a few gifts on hand is a great way to always be prepared when those unexpected times arise. A new baby, a family moving in next door, a hostess gift or a gift to give 'just because' are all reasons to take a look at Modern Christian Homemakers post on how to assemble a quick and easy Bean Soup in a Jar. You'll never be stuck without a gift again!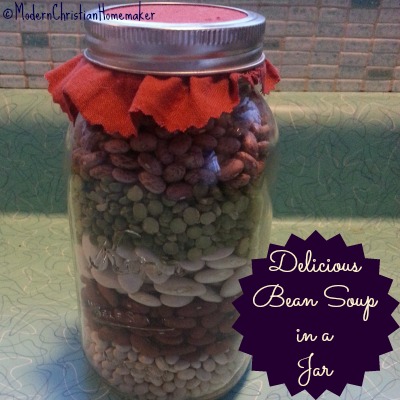 RACHEL'S PICK:
Sometimes you can organize a space and it works perfectly… for a time. But as you go through your day to day and the weeks pass by, you begin to realize that your great solution just isn't what you needed and it's time to try something new. This can happen in any space with any items; big or small.  I love how Kristin over at The Gold Project noticed how her system wasn't working and was able to find a new solution that better fits her needs.  Check out how her tool organizing solution worked, didn't work and is now working once again.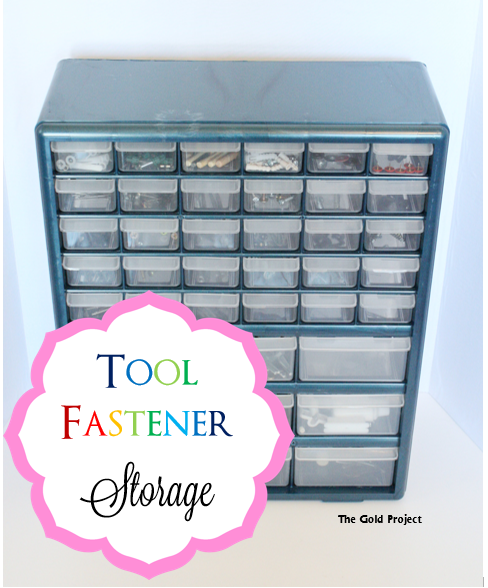 And now it's your turn to grab a button and link up!

Tags: link party, organizing, recipes
Blog, December 2014, link party, One Project at a Time Posted in 4 comments