It's no secret that I can't live without my planner and I'm always looking for creative ways to make planning more fun. Recently Post-it® Brand sent me a few of their products to try out in honor of the 35th Post-it® Brand Celebration. Continue reading, to learn more about the evolution of Post-it® Brand and to see how I incorporated their products into planning my daughters graduation party.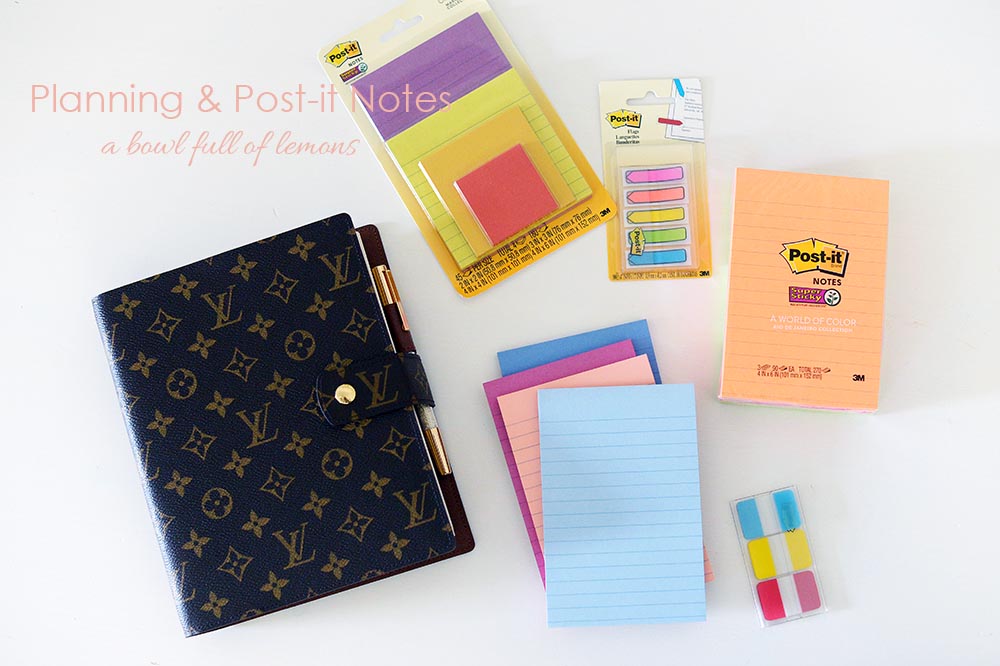 Post-it® Brand has provided individuals with the widest array of reliable and convenient organizational tools to inspire great ideas for the last 35 years.  Whether in the office, at school or home, Post-it® Products are an essential tool to help people make their mark on the world.
The evolution of Post-it® products:
1980 – The single-pack Canary Yellow Post-it® Notes were introduce nationally in the United States.
1987 – Post-it® Flags were created as an ideal organizational tool for marking, tabbing, and indexing.
1990 – Post-it® Pop-up Note Dispenser was created as a simple way to grab one note at a time with one handed dispensing.
1996 – Post-it® Software Notes were created as an easy and innovative way to digitalize your paper notes.
2003 – Post-it® Super Sticky Notes were created to hold longer and stronger to vertical surfaces sticking practically anywhere.
2009 – Post-it® Recycled Notes were created as sustainable products to make people's lives easier and better for today and future generations.
2013 – Post-it® Big Pad was created. Large, yet easily portable pads to help you visualize your ideas and display on smooth, vertical surfaces.
2014/15 – The Post-it® Brand World of Color collection was released, which features nine new eye-catching color palates inspired by exotic destinations around the world.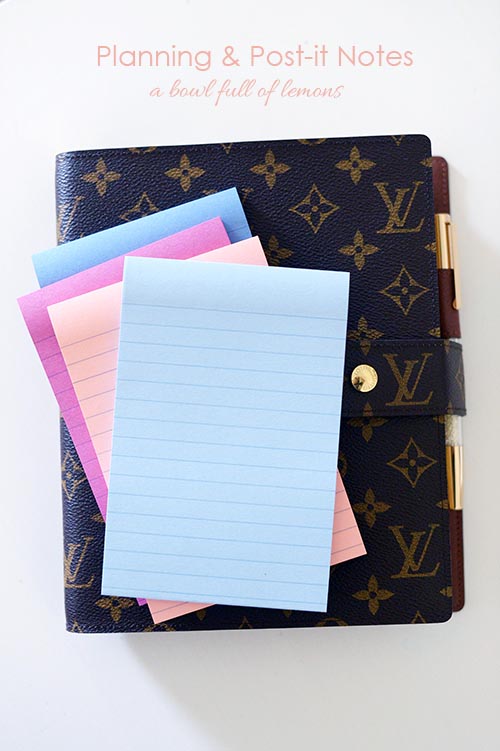 Planner Organization
I used Post-it® Notes to organize tasks into separate "to buy, to do, to bring, and food" checklists, all on one sheet of paper, for my daughters graduation party. The Post-it® Notes give me more surface area & allow me to write things that I would have otherwise needed multiple sheets of paper for. I want to keep everything on one sheet so it's visible at once. It's organized and I thrive on that. You can also color code different tasks using Post-it® Notes. The sky is the limit.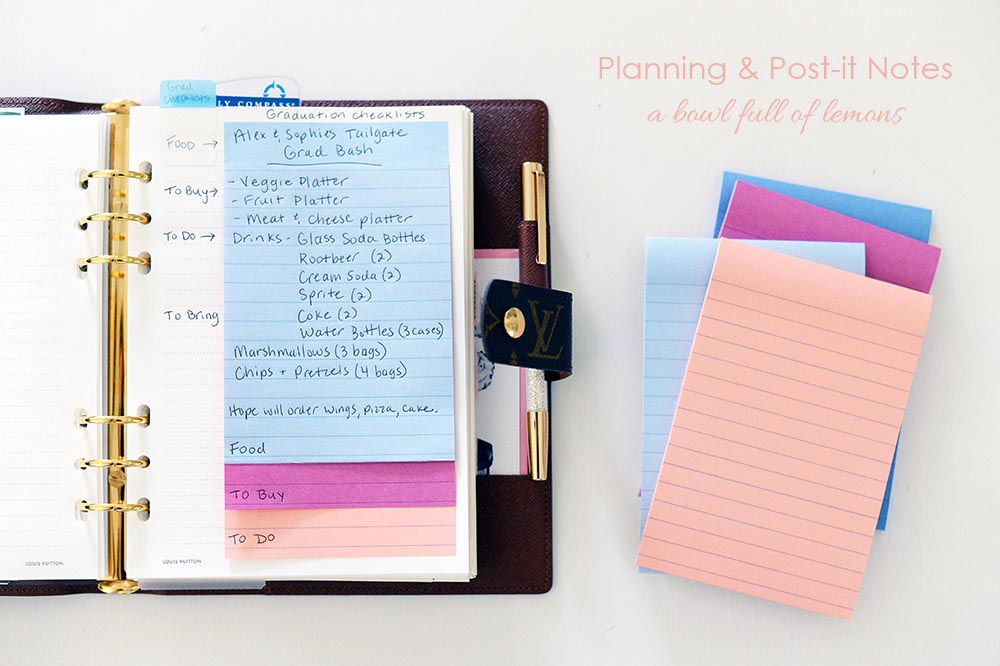 Need to add or remove a Post-it® Note?  No problem. They are easily removable and adjustable.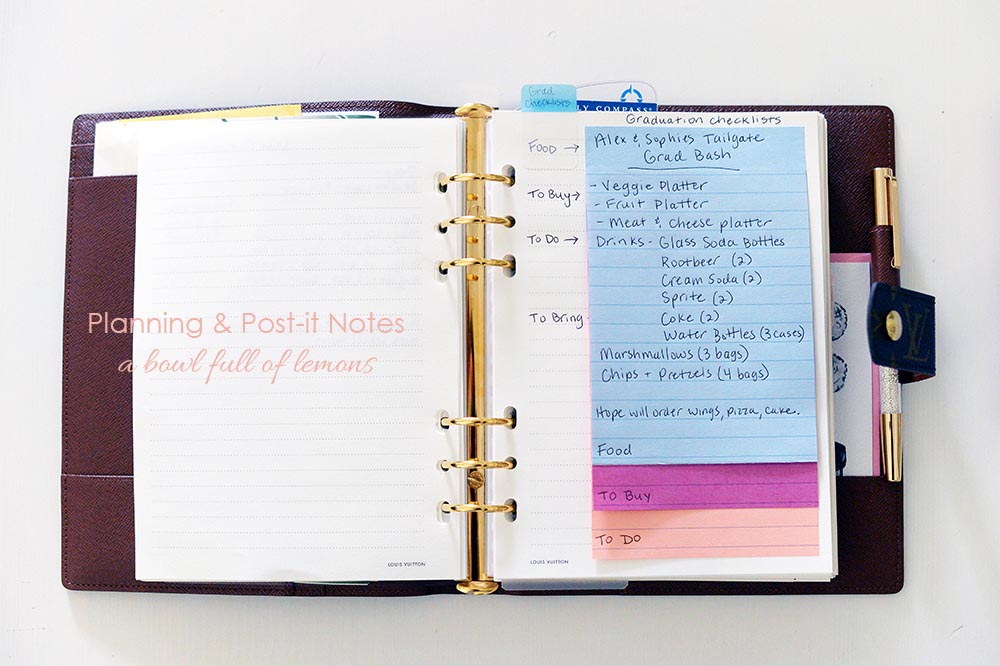 Post-it® Notes are organized and colorful!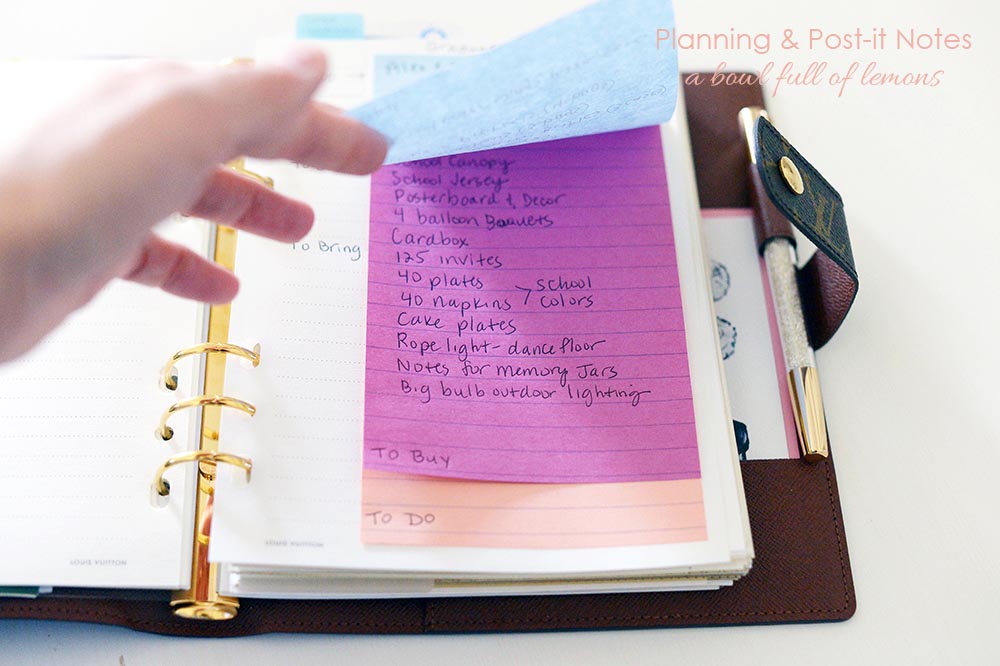 Connect with Post-it® Brand
Disclaimer: This is a sponsored post by Post-it® Brand. All opinions are my own & I only recommend products or services I use personally and believe my readers will enjoy. I am disclosing this in accordance with the Federal Trade Commission's 16 CFR, Part 255: "Guides Concerning the Use of Endorsements and Testimonials in Advertising. Please click here for full disclaimer.
Tags: post it, review
Blog, March 2016, Organize, Planners & Binders, Review Posted in 7 comments