Printing and organizing photos are a thing of the past. Even scrapbooking is loosing it's popularity. Everyone has gone digital, whether it's on your smart phone, iPad, or your computer. This means that most of us haven't printed out photos in ages or have minimal pictures to show for all of the memories we've created. We want to cherish our family photos, vacations, holidays, and life events.  But most importantly we want to preserve those memories for our children, so that when they are grown they can look back through the years.  I've found the easiest, fastest, and perfect way to do it and it's called My Social Book.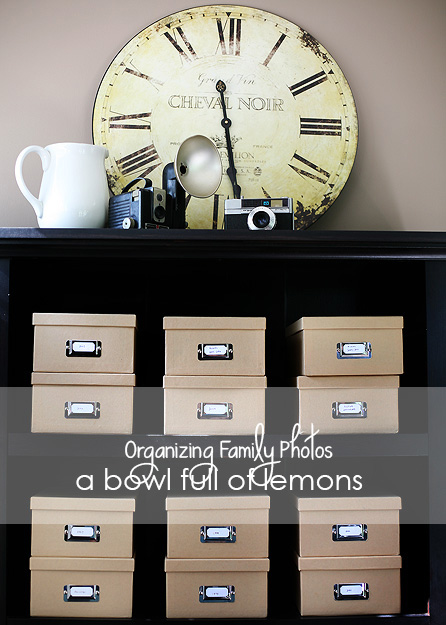 MEMORY KEEPING & PHOTO ORGANIZATION IN A DIGITAL WORLD
Everyone has a Facebook page (well most do), so it only makes sense to utilize this outlet to help us document memories for our family. I recently came across a social media post by My Social Book which is a company that transforms your Facebook or Instagram timeline into a memory book. It's completely customizable and you choose what types of posts you want included in the book. Don't want to include posts others have shared on your page? No problem, you don't have to! Since I began using Facebook in 2008, I have shared family photos, life events, and silly snapshots of our day to day lives.  Through My Social Book, I've been able to take those shared posts and create a memory book.
PUT FACEBOOK TO WORK FOR YOU
Instead of mindlessly using Facebook to post silly memes, I now pay more attention to the events and photos I share with my friends. I am in control of the content I share on Facebook and I only post what I want in our books. I am the keeper of memories for my family and I am documenting our lives. My Social Book has been a true blessing for us and I'm so grateful to be able to capture and preserve memories in such an easy way.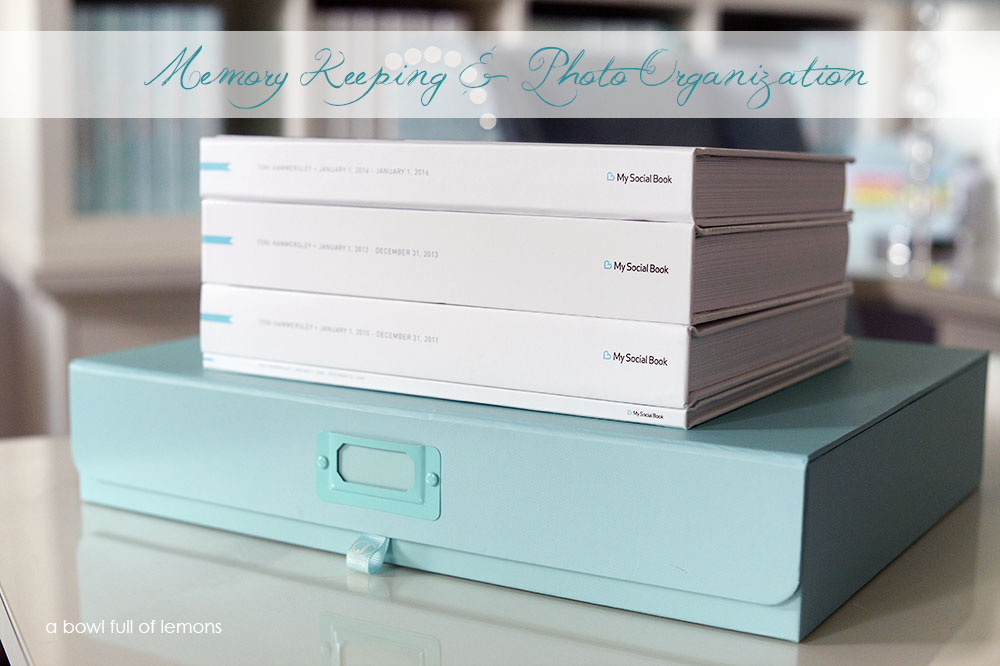 TIPS FOR CREATING A MEMORY BOOK USING FACEBOOK
If you want to use Facebook (or Instagram) to create a memory book for your family, there are a few things to keep in mind.
Be conscious of what you post. If you don't want to read it in your memory book, don't post it on Facebook.
Think of it as a journal. Add your thoughts to the post and share what you felt that day. Give meaning to the post.
Give detailed explanations of pictures. Share the who, where, when, what, and why's.
Post for

yourself 

 and not for you friends. Use Facebook as a tool for you, not to impress others, but to capture your life!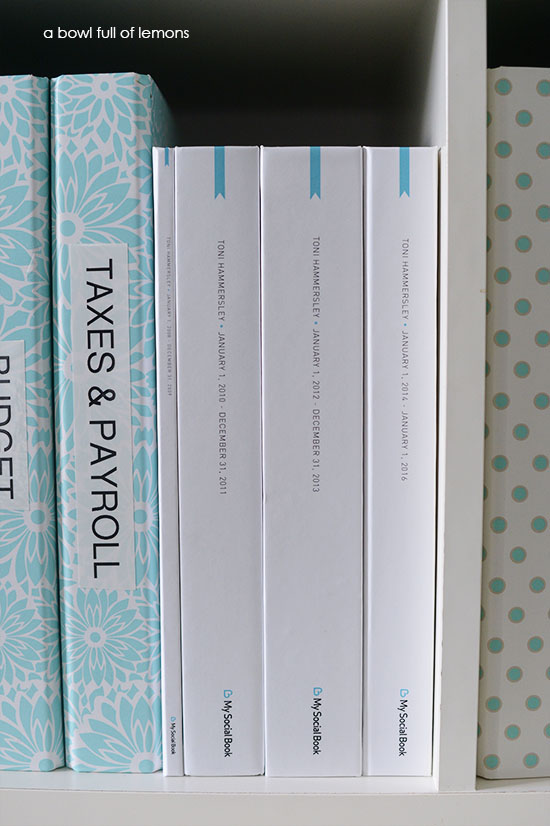 BUT TAKES TOO LONG
False! My Social Book is not time consuming like scrapbooking & Project Life. Creating a My Social Book literally takes a few minutes, at most! If you are a busy person like me, this may be the answer to your prayers.  Pictured above are the four books that I've created over the past 8 years. I began in 2008 and have documented through 2015 so far. These books are priceless in my eyes. Each book was created in less than ten minutes.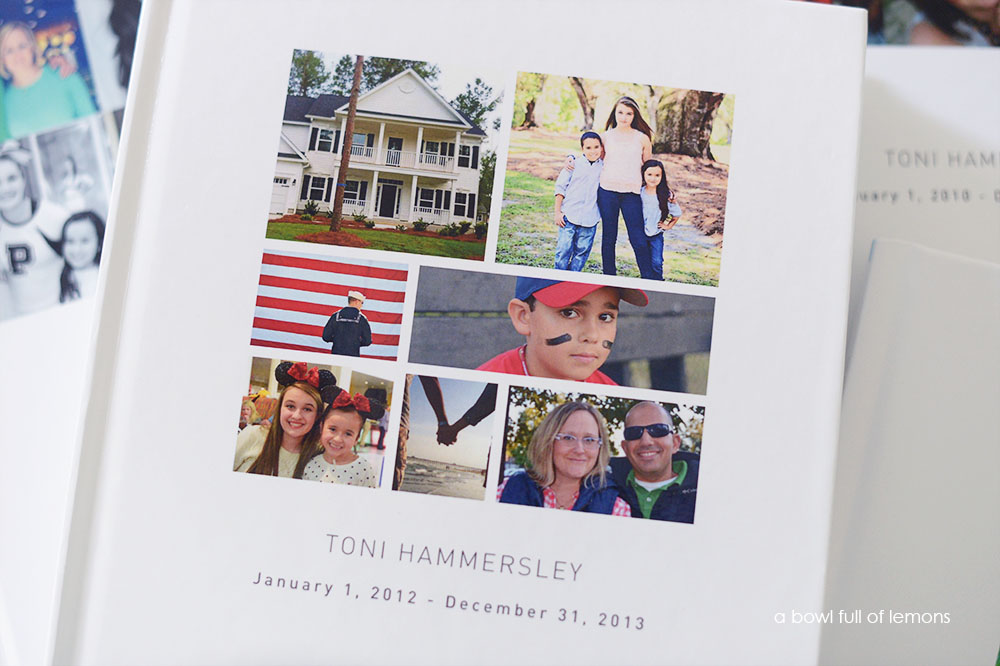 My Social Book is completely customizable from the colors, to the styles and covers.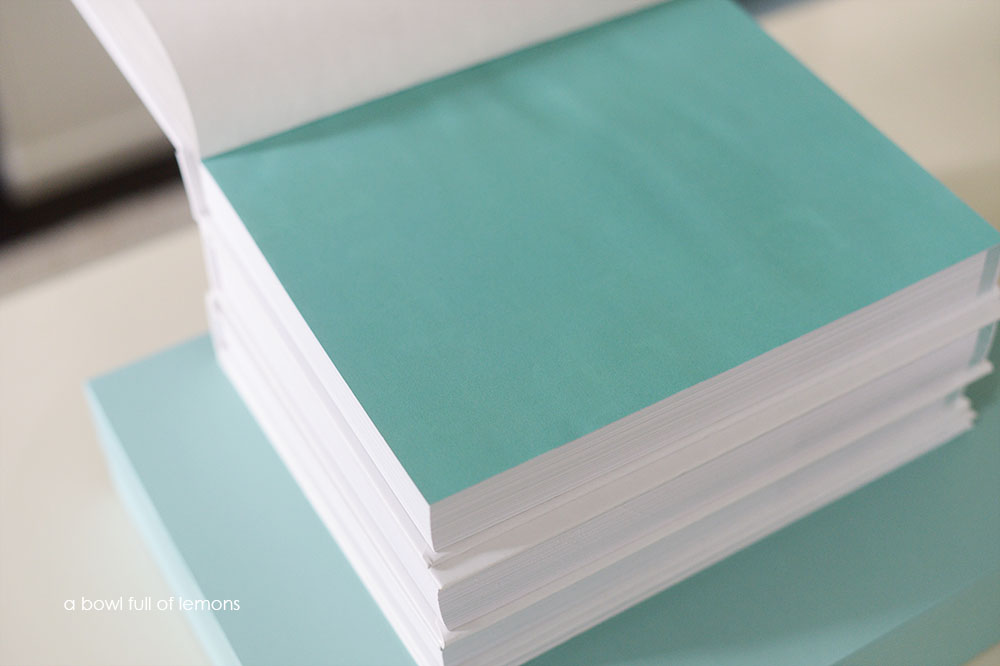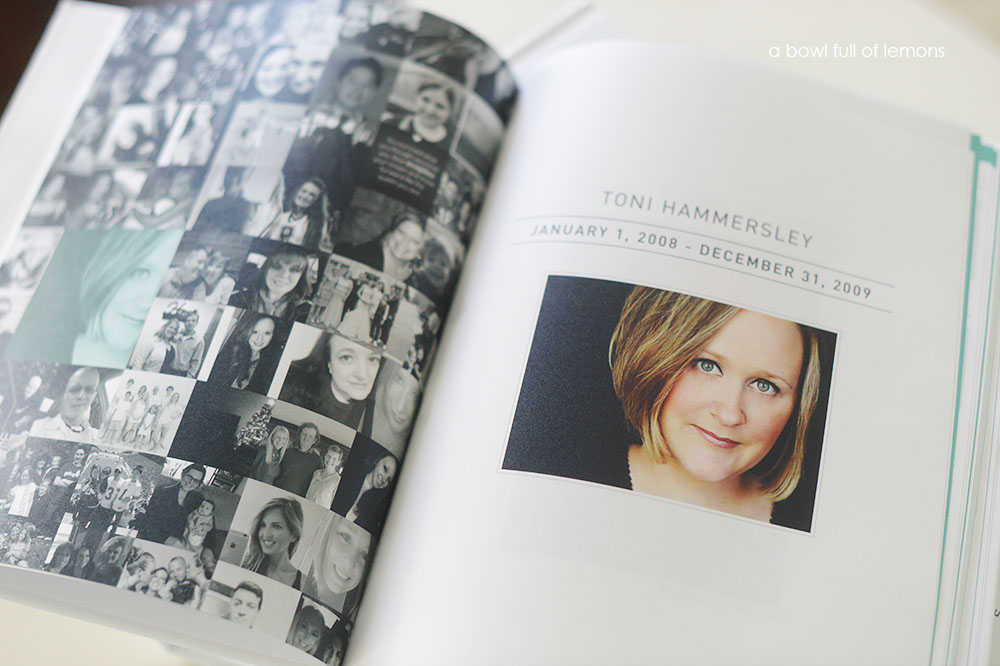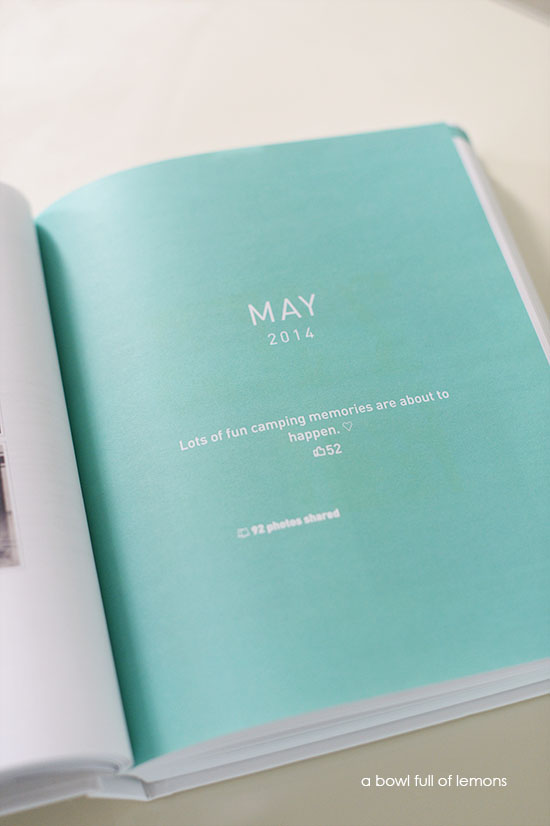 Below is a page documenting our family vacation from several years ago.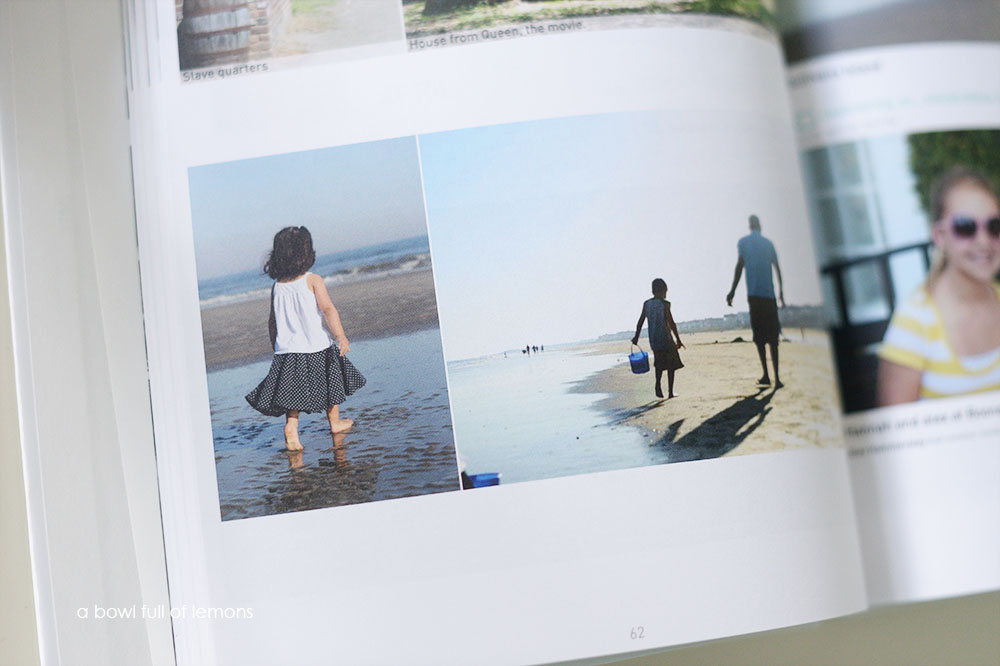 And here is my daughters very first middle school dance. She is now a college student!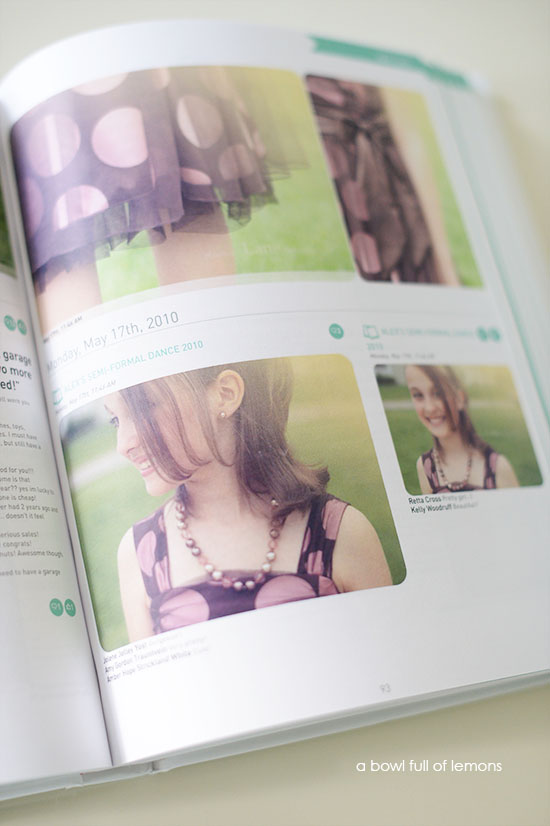 You can share day to day happenings or big life events on Facebook. The sky is the limit!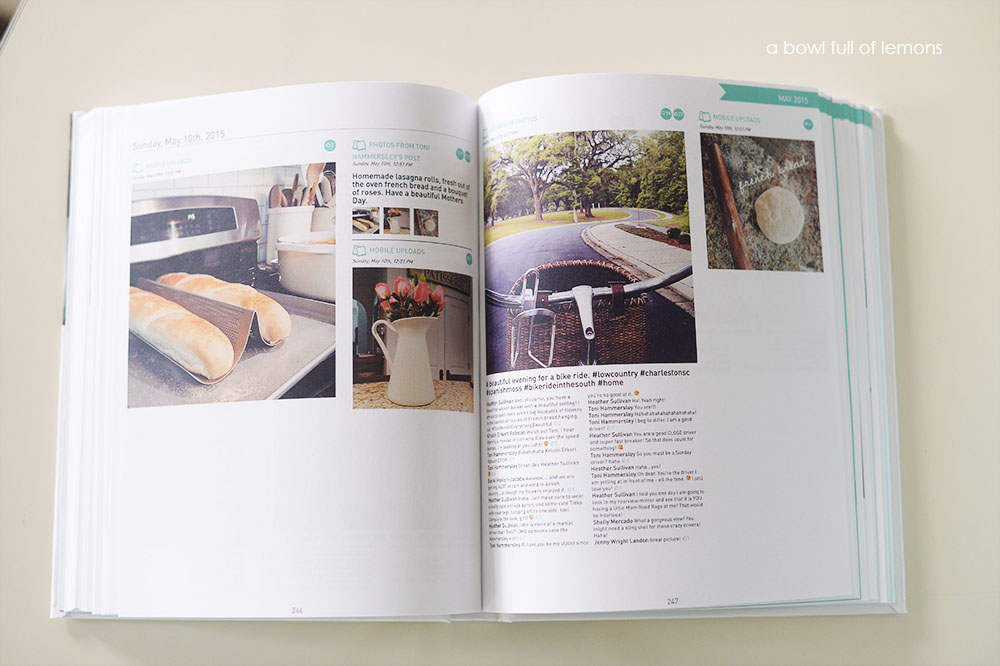 I can't say enough about My Social Book. It truly has changed the way we document our lives. Here are some FAQs to help get you started.
How often should I create a book?   If you post on Facebook

a lot

, you might want to order a book every year. I post regularly and I create a book every two years. So every

other

January, I will order a new book.
Want to save 30% on your first order? Click on this link to save!
Is it difficult to create a book? No, It is super easy! It will take you

less than

ten minutes, from start to finish.
Can I order a book for previous years? Absolutely! You can start on the day you began using Facebook.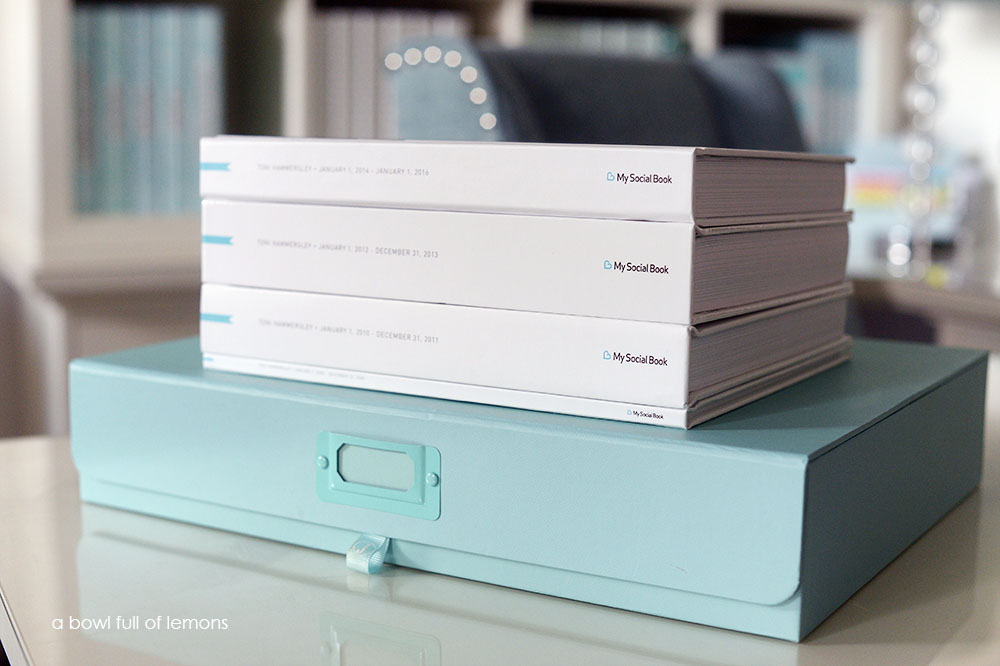 If you feel guilty for not printing out pictures of your family, give My Social Book a try. I promise you will fall in love!
Happy Organizing,
Toni
Disclaimer: There are affiliate links within this post.  Thank you for supporting A Bowl Full of Lemons. As always, all opinions are my own & I only recommend products or services I use personally and believe my readers will enjoy. I am disclosing this in accordance with the Federal Trade Commission's 16 CFR, Part 255: "Guides Concerning the Use of Endorsements and Testimonials in Advertising. Please click here for full disclaimer.
Tags: memory keeping, organize, organized, photo organization
August 2016, Blog, Organize, Other Spaces, photo organization, photography, pictures Posted in 29 comments