We are on a roll. Today let's clear the clutter from another space that we see as soon as we get up in the morning – the nightstand.
DAY 3: The Nightstand
The nightstand is a convenient place to keep the things we use often so it can be a hotspot for clutter. However, everything doesn't have to remain out for all to see. Put things away. Clear the clutter and purge what you no longer use or need. Go through all of the drawers.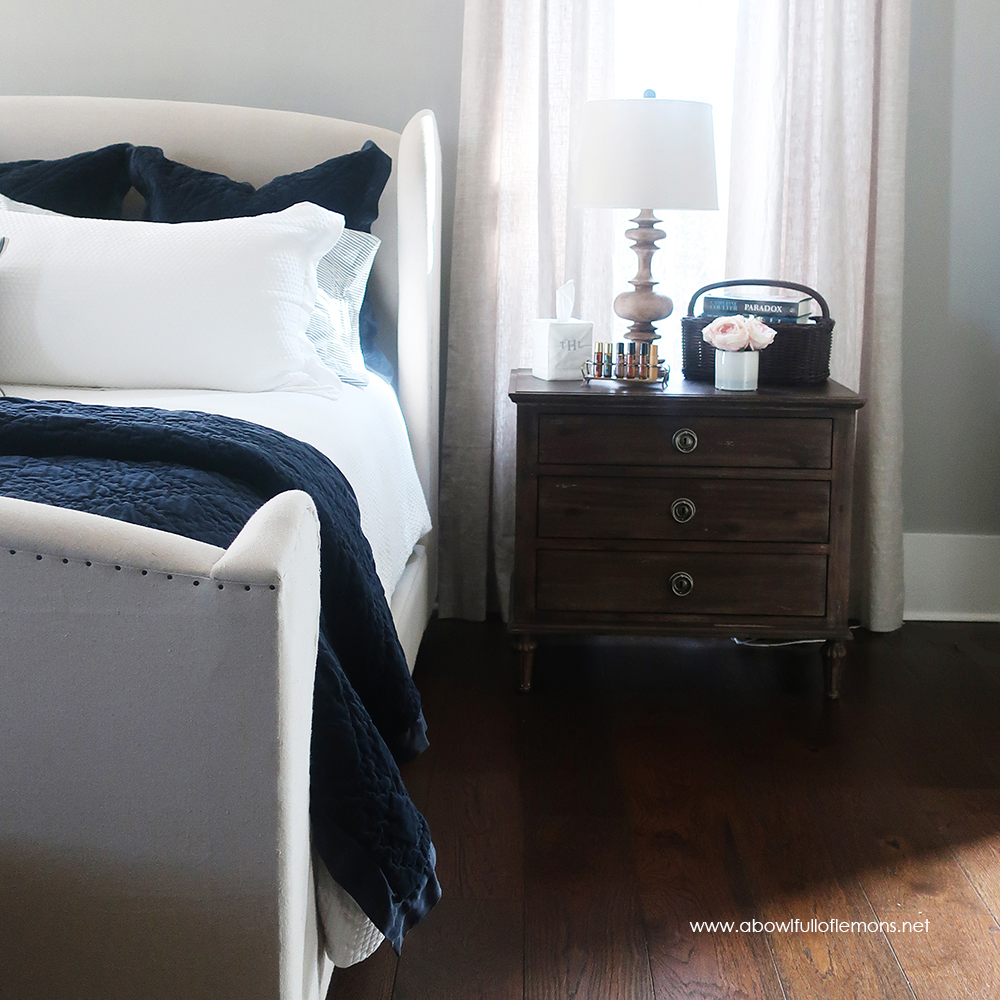 Once you're finished, share a picture of your nightstand on Instagram and use the hashtag #purgetheclutterwithabfol. Don't forget to tag me @abowlfulloflemons. Share a before picture as well! Remember this challenge should only take 5 minutes each day.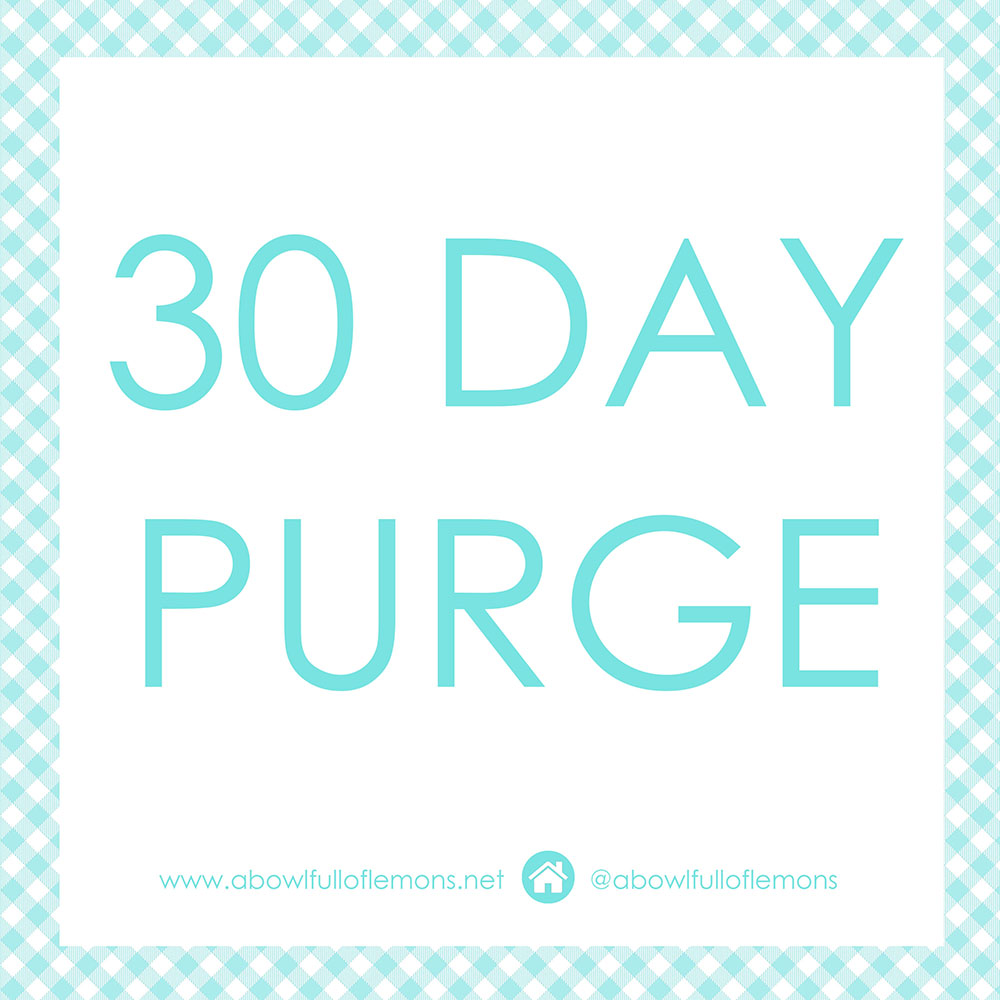 30 Day Purge, Blog, Clean, decluttering, master bedroom Posted in 0 comments