We are living in an unprecedented time. Our world has turned upside down and we are changing the way we do life now. We have become more frugal, less wasteful, and mores sustainable, in the blink of an eye. Good has come out of the bad and I am grateful for the good. Today I would love to share 10 quick tips, to help get you thinking about sustainability, as you spend more time at home.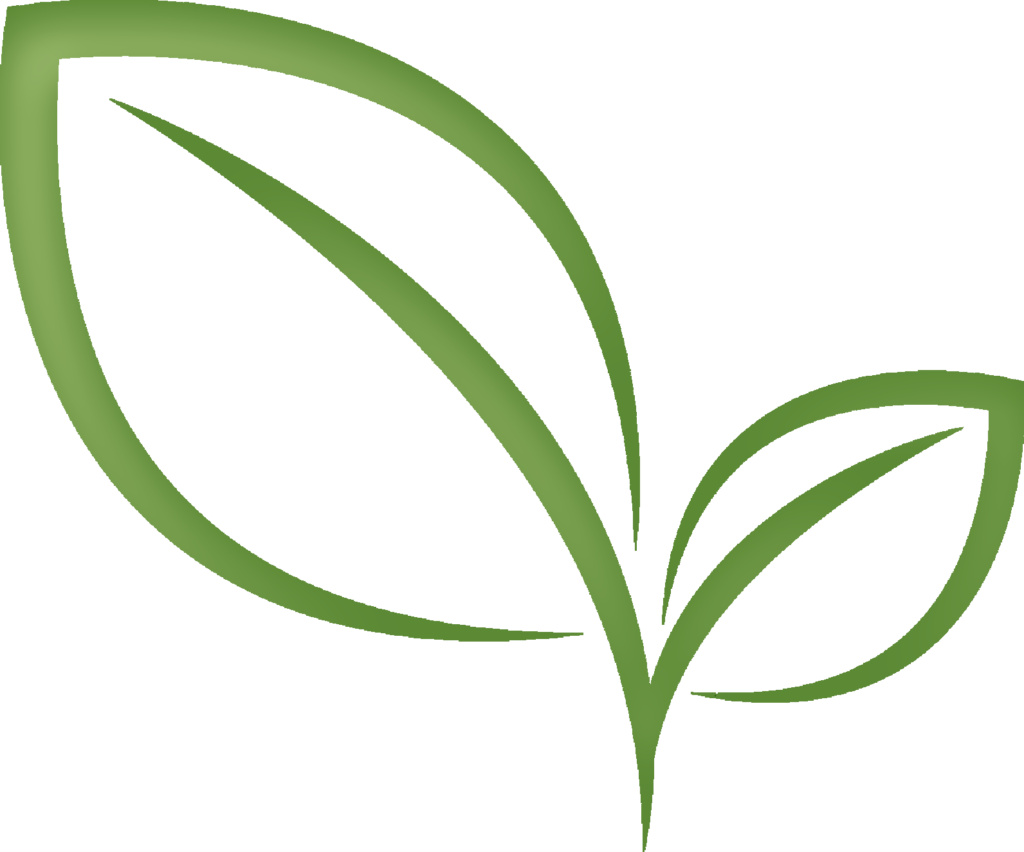 What is sustainability? The definition of sustainability is something that "meets the needs of the present without compromising the ability of future generations to meet their own needs." It's choosing not to deplete our natural resources and caring for our environment in a more responsible manner. From what you eat, to where you shop (or refuse to shop), and how you live your life, you are either compromising future generations or protecting them. Your lifestyle is either fixing the problem or adding to it. Once we wrap our heads around the concept of sustainability, we can start implementing small daily changes that will positively impact our world.
10 tips to become more sustainable while homebound
Cook & bake from scratch. This eliminates so much unnecessary packaging you would otherwise bring into the home. Homemade isn't packaged!
Use reusable glass cleaning bottles instead of single use plastic bottles. This is an easy change that makes a huge impact.
Use cloth napkins and towels instead of paper napkins & towels.
Bundle online orders to ship on a certain day each week. This eliminates so much packaging waste.
Meal plan! By implementing a weekly meal plan and shopping from that plan, you eliminate so much food waste.
Plant a garden.
Turn off the lights and unplug small appliances & gadgets not in use.
Refuse to purchase single use items like water bottles and individual snacks.
Shop your local thrift stores. This is a great way to practice sustainability.
Use cloth shopping bags instead of plastic or paper bags.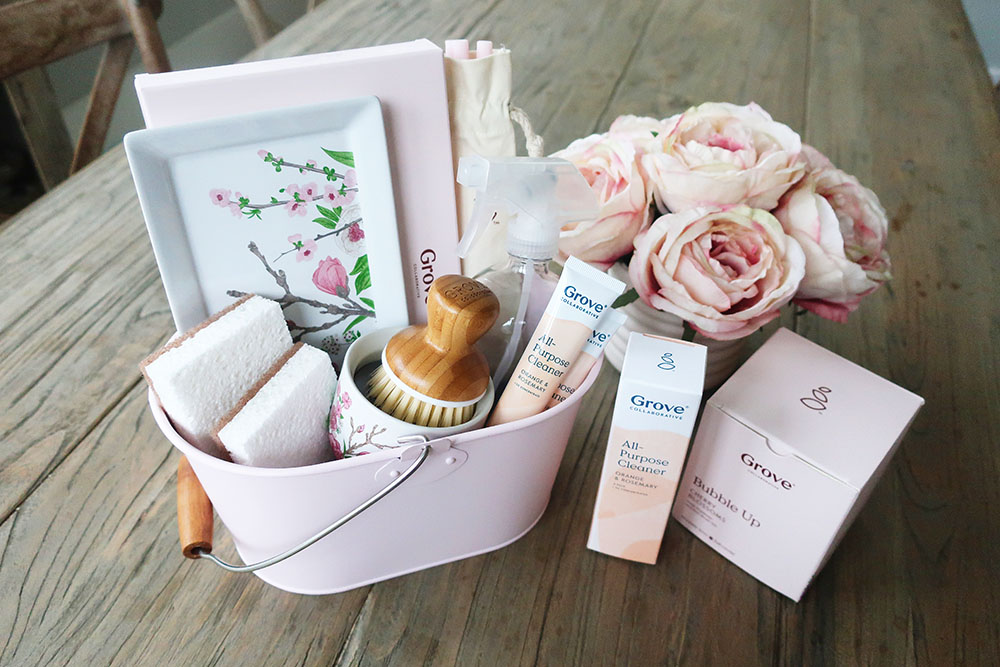 Free sustainability Kit
Grove Collaborative has graciously offered new customers a FREE sustainability kit with your first purchase. If you're new to Grove, they are an E-commerce site that offers a variety of plant based and sustainable products that are gentler on the earth. They prioritize post-consumer materials for packaging and they carbon offset every shipment that goes out their door.
Your shipment will help Grove in its partnership with the Arbor Day Foundation to plant tress across the United States. Their goal is to plant one million new trees over the next three years. The most exciting news I have to share about Grove is that by 2025, every product they make AND sell will be plastic-free!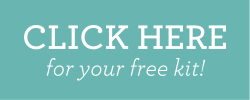 What's in the free kit?
Depending on product availability, you will get a variety of these sustainable items. *Not all products will be in your free kit.
Grove Spring Silicone Straws
Grove Spring Caddy
Grove Spring Bubble Up brush & dispenser
Grove Spring Ceramic Sink Tray
Grove Glass Spray Bottle with all purpose cleaning concentrates
Grove Walnut Scrubber Sponges
Free Shipping!
Note: Grove ships to the lower 48 states. Grove does not ship to Canada, Hawaii, or Alaska, at this time.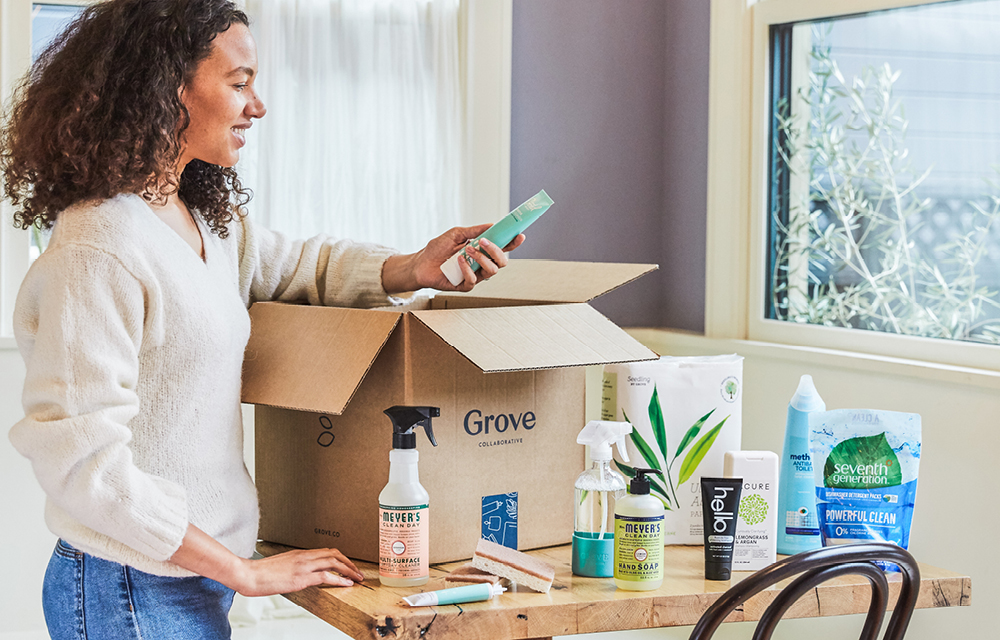 My Monthly Shipment
My monthly Grove order typically consists of toothpaste, deodorant, household cleaning products, laundry products, feminine products, and vitamins. There's just so much to choose from. Grove replaces my weekly Target trip. During this pandemic, I am thankful for my Grove shipments. By the way, you can skip any shipment or customize it to fit your needs. I have been a satisfied Grove customer for over 6 years and I highly recommend trying out their company. You won't be disappointed. 🙂
Disclaimer: This is a sponsored post by Grove Collaborative®. All opinions are my own & I only recommend products or services I use personally and believe my readers will enjoy. I am disclosing this in accordance with the Federal Trade Commission's 16 CFR, Part 255: "Guides Concerning the Use of Endorsements and Testimonials in Advertising. Please click here for full disclaimer.
Tags: Grove Collaborative, sustainability
Blog, Clean, Cleaning, Green Cleaning, grove collaborative, Sustainability Posted in 0 comments