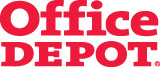 Beginning this month & over the next 6 months, I am partnering with Office Depot to bring you some exciting new "organized" blog posts.  I will be sharing unique and fun ways to use their products. Today I am sharing my organized exercise space. I don't have a designated exercise room, so I had to be creative. This area is in our kids toy room/tv room.  There is quite a large corner of the room that wasn't getting utilized.  It was the perfect space to put our treadmill & exercise equipment.  All I needed was some supplies to organize it!  I found most of the supplies at Office Depot.
Here is the "before" picture.  It was a blank slate.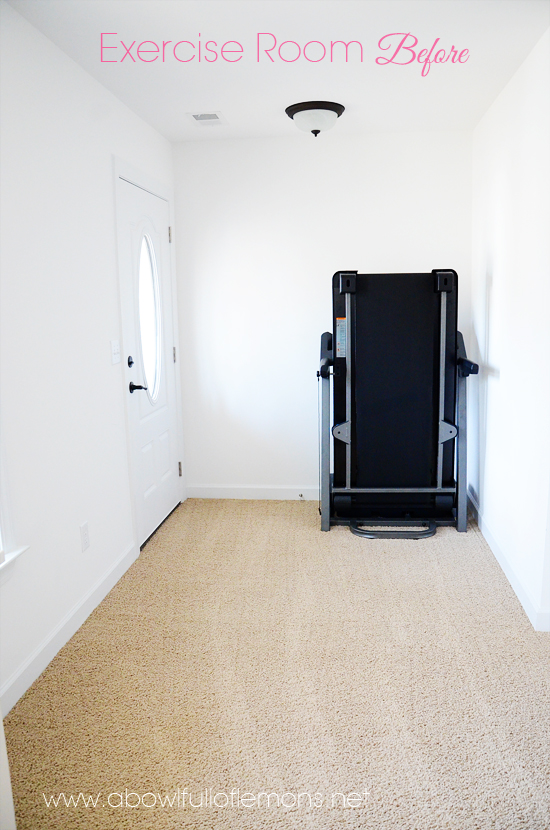 Below are the supplies I had to work with. The blue boxes in the pictures below were also from Office Depot.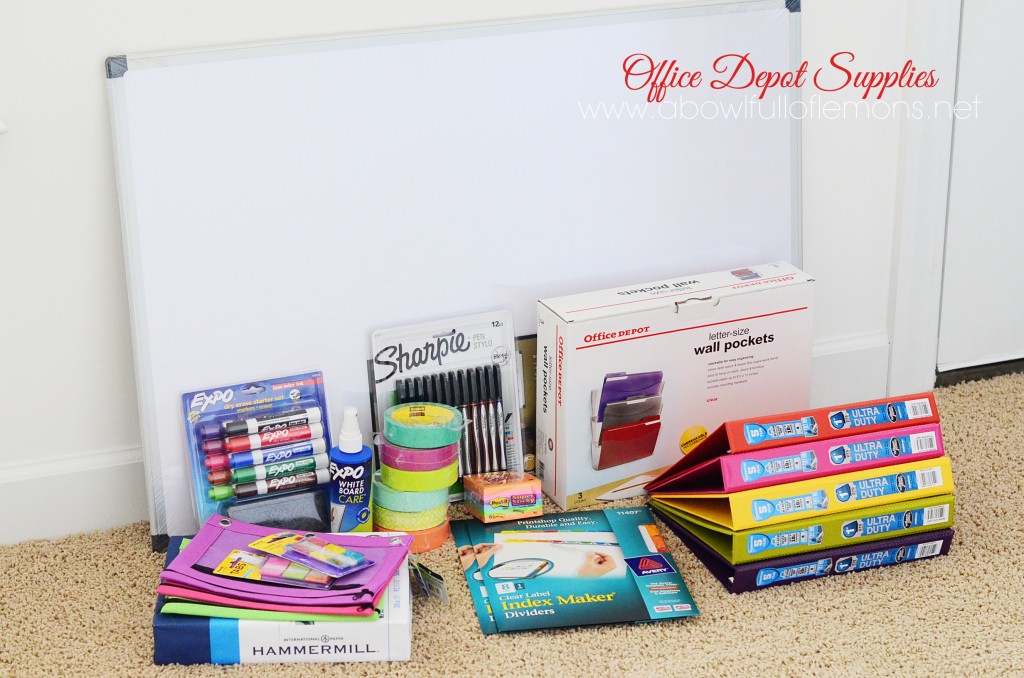 Here is the "after" shot.  It's a super functional space now.  We have everything we need to get in shape!  Now all we have to do is get motivated!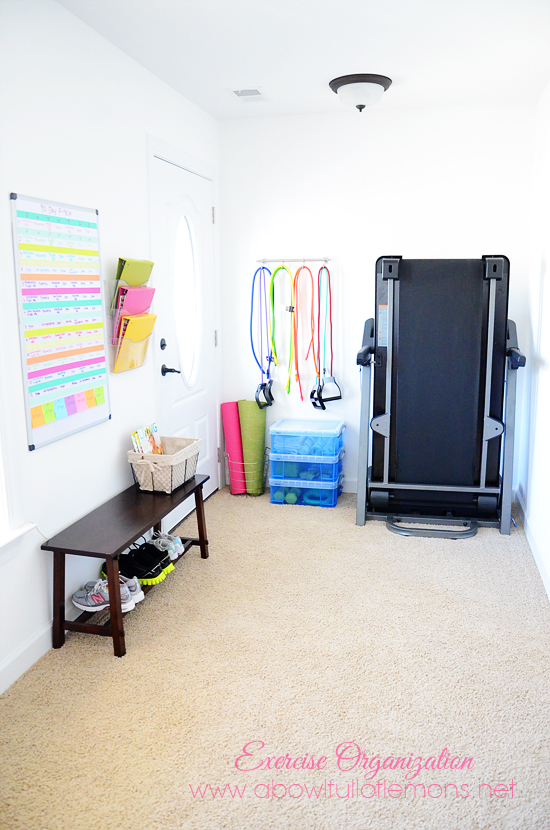 We use resistance bands for the P90X workout program.  We found a hanging organizer from Target that works well to keep them untangled and organized.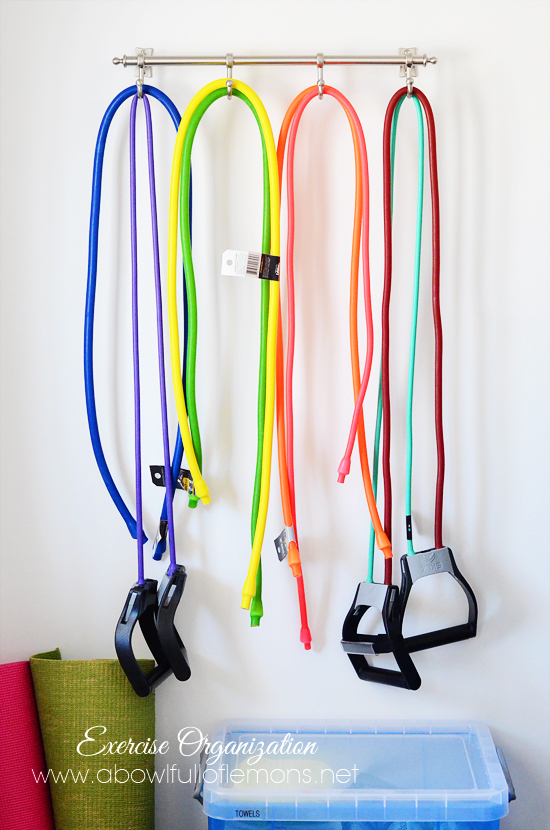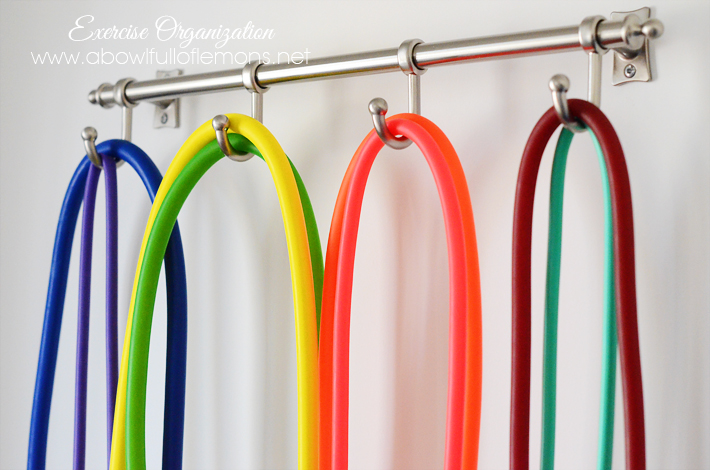 The blue bins are from Office Depot. They are the perfect size and work great to store exercise equipment & supplies.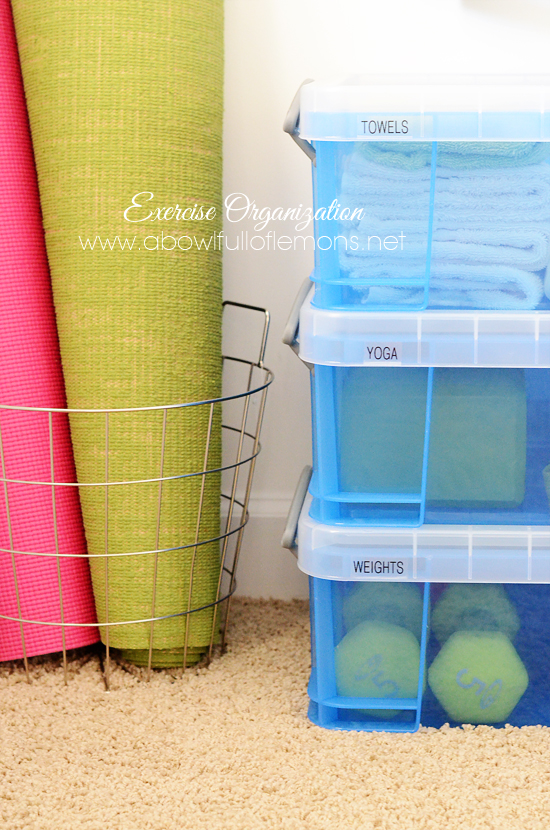 I keep a supply of towels & Frogg Toggs in the exercise room.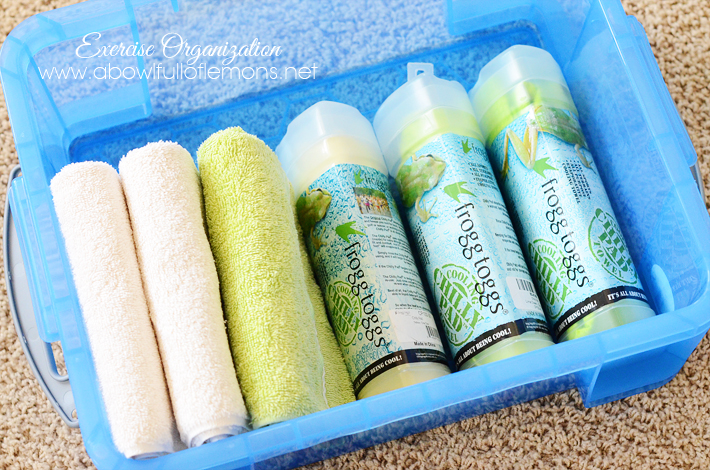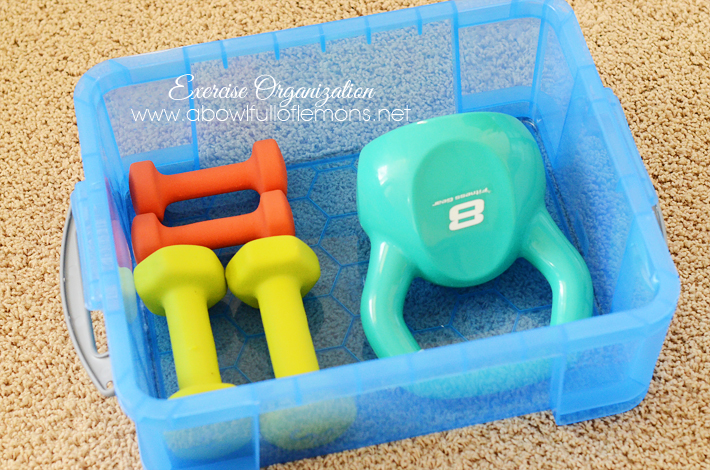 I like to keep all of my yoga supplies together. So when it's time to do yoga, I just pull out the box and I'm ready to go!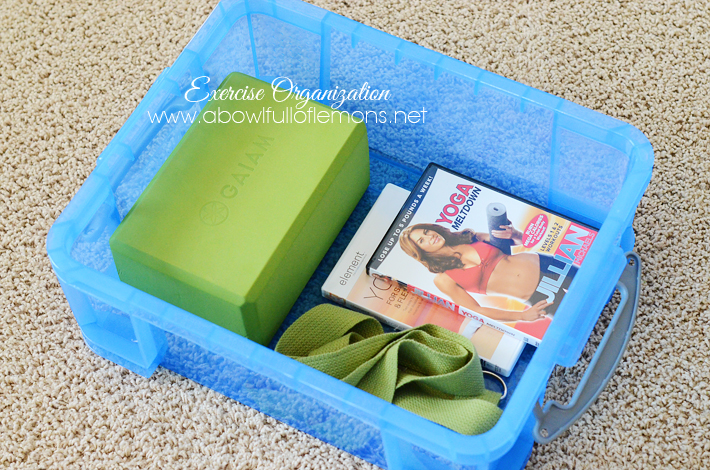 I'm a visual person so I created a white board with our P90X 13 week program written out on it.  I used Expo markers and Scotch colorful masking tape to organize the weeks.  As we complete a day, we checkmark the masking tape. After we are finished with the 13 weeks, we can take off the masking tape and apply new, if we want to restart the program.  I also used sticky notes to write down our weekly scheduled times for workouts.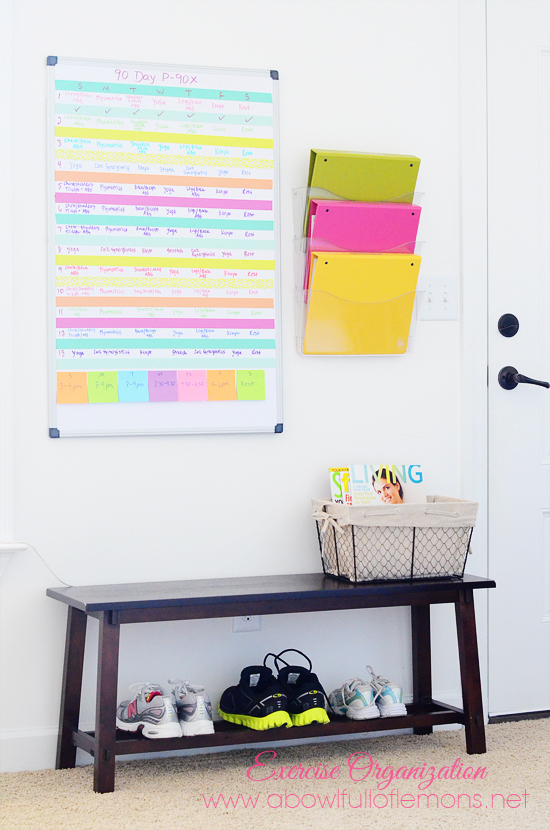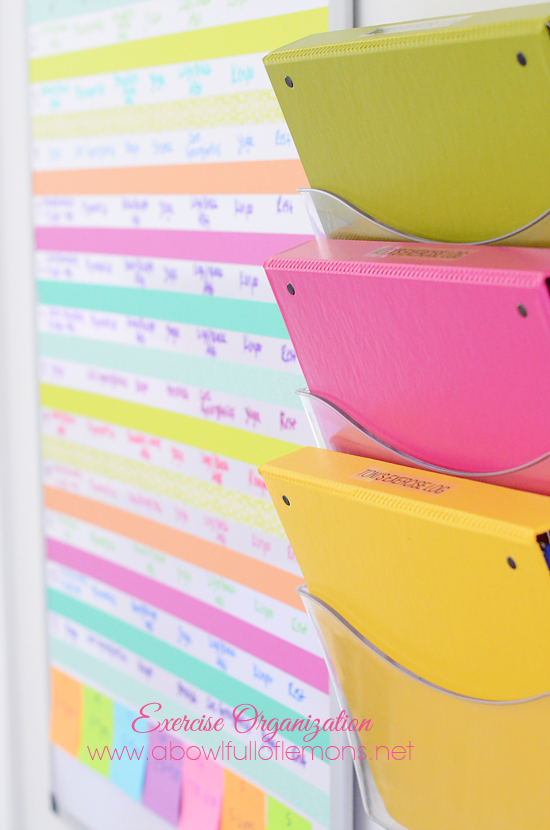 This masking tape is so vibrant!  I love the colors.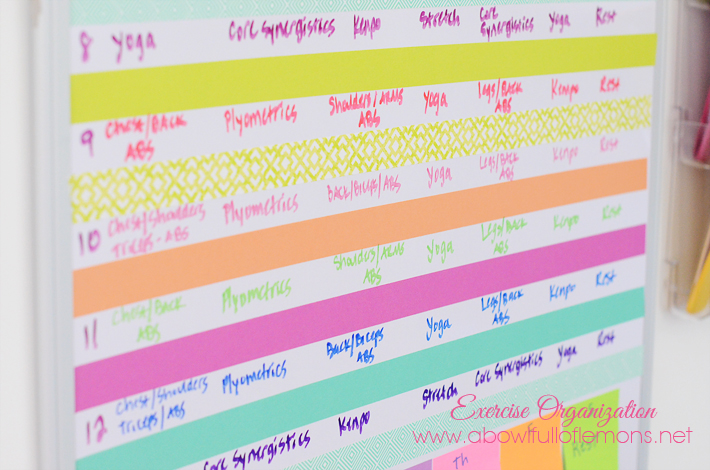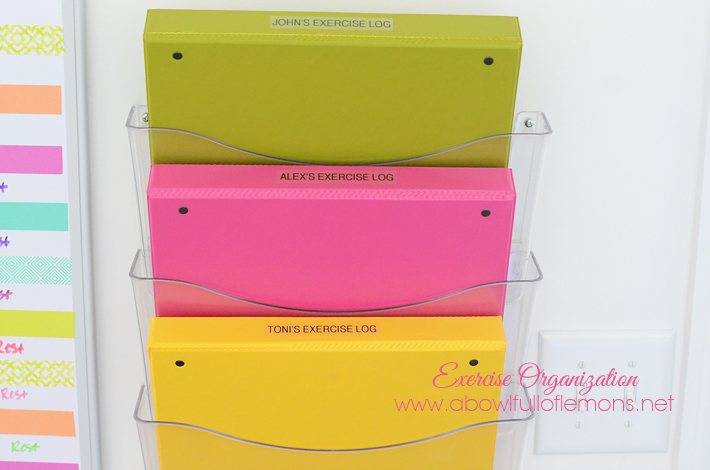 OUR EXERCISE LOGS
Each of us has an exercise log to keep track of our workouts, repetitions, etc. I love writing these things down. It gives me goals to work on for the weeks ahead. The tabs are Avery "Index Maker" dividers.  They are item # 11407.  You can print out labels from your computer. They come with sheets to make your own. You don't need a label maker to create them.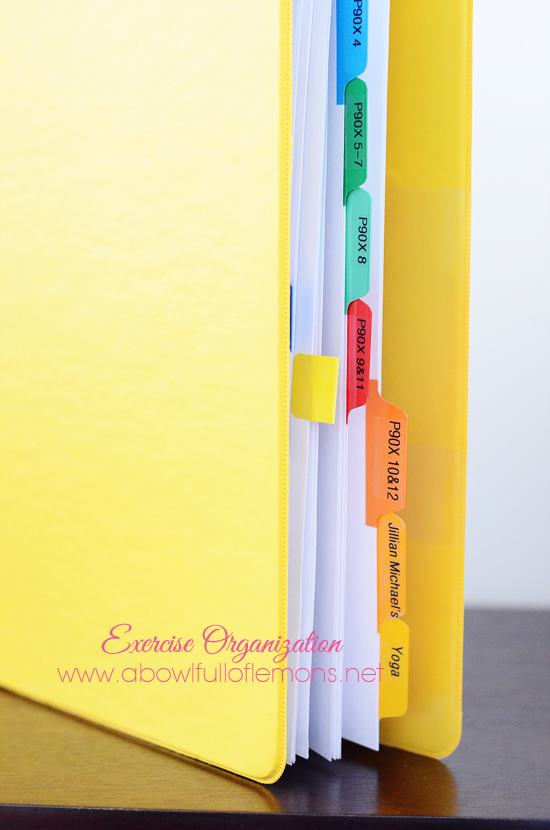 I found this bench at Home Goods.  It fits great in this space. We use it to put our shoes on.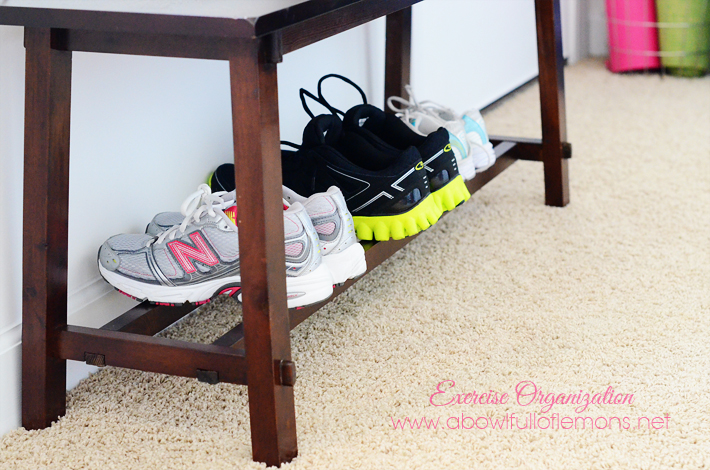 I keep our exercise magazines in this basket. I also have the expo markers stored in a pencil pouch, as well as the expo cleaner in here.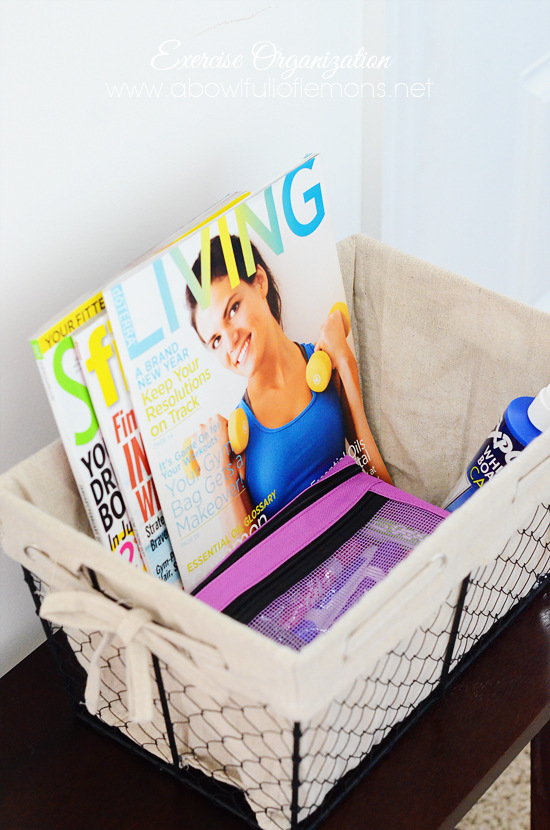 This is our little exercise area.  Thank you Office Depot for supplying us with a fabulous space!  You can easily create your own exercise space in a corner of your house too.  With a great imagination and inspiration from this post, the sky is the limit.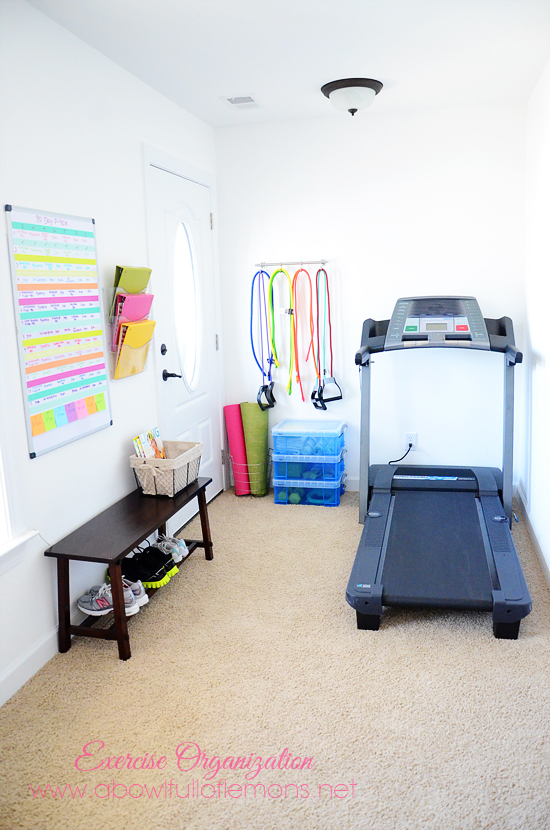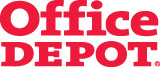 Tags: exercise room organization, organizing
April 2013, Blog, exercise organization, Office Depot, Organize, Other Spaces Posted in 46 comments