A Bowl Full of Lemons is growing by leaps and bounds! Blogging is now my full time job and I'm so grateful to be able to say that!  I create an average of 3-4 posts per week, blogging about organizing, diy projects, organizing challenges, cleaning, decorating, and budgeting.
September 2013 Statistics: 
Facebook "Fans" – 37,232+
Feedburner Subscribers – 31,024+
Pinterest Followers – 54,783+
Monthly Page Views- Average of 1 million per month
Notable Features: Getting Organized Magazine Winter 2013 (On the Cover), Womansday.com, HGTV.com, Officedepot.com, Glad.com (May 2013 Spokeswoman), Filofax.com, Huffington Post, Azelea Magazine
How to place an ad?  
 If you would like to advertise with ABFOL, please send an email to abfoladvertising@gmail.com and include the following:
- What term you would like to advertise for: 1 month or 3 months?.
- What size ad would you like (small or large)?
- Attach the link to your website or blog, along with your business name.
- What paypal address do you want the invoice sent to?
- Include a large Banner with your product & or logo on it.
- Include your 125px small ad or 250 px large ad
- 1 paragraph telling my readers what your business is about.
After I look over your business/blog, I will let you know if your company is a right fit for our readers. I will also let you know if there are any spots open, or if you will need to be placed on a waiting list.  If a spot is open, I will inform you by email & invoice you for the amount chosen.
Ad pricing
 When you advertise with ABFOL, you will lock in the current rates for the duration of your sponsorship, as long as you do not cancel. If you do not renew, the "current" pricing will go into effect & the ad will be open for another to purchase.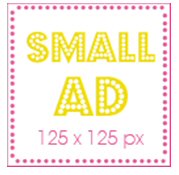 Small ad space (125x125px) – 14 spots
1 month – $150
3 months – $350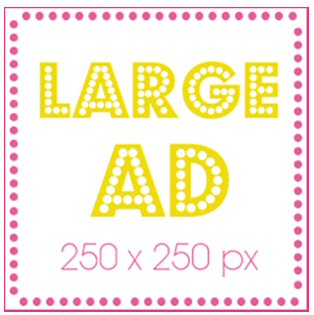 Large ad space (250x250px) – 5 spots
1 month – $300
3 months – $550
 Details
Along with your ad placement on our sidebar, your business will be highlighted during the "monthly sponsor shout out" post on my blog, each month.  This post gives my readers the details about your business, including links & your monthly specials.  All ad spaces ordered will need to be paid via paypal prior to being placed on the blog.  I will send a paypal invoice to your preferred email address.  Once your term has ended, you will be invoiced for the next term. Please let me know at least 1 week in advance, if you would like to cancel your ad.