Our April book club pick is Friendship Bread.  If you missed the blog announcement, click here to read about it.   I am super excited to share some news with you.  I contacted author of Friendship Bread (Darien Gee),  & she has kindly offered to share a "bonus" with us.  She has a special gift on her website, for us to download through the month of April (Recipes, recipe cards, suggestions, even gift tags).  So if you are looking to make this delicious bread for a friend or neighbor, head over to Darien's website (HERE) to get your free goodies and a warm welcome to our book club from Darien herself.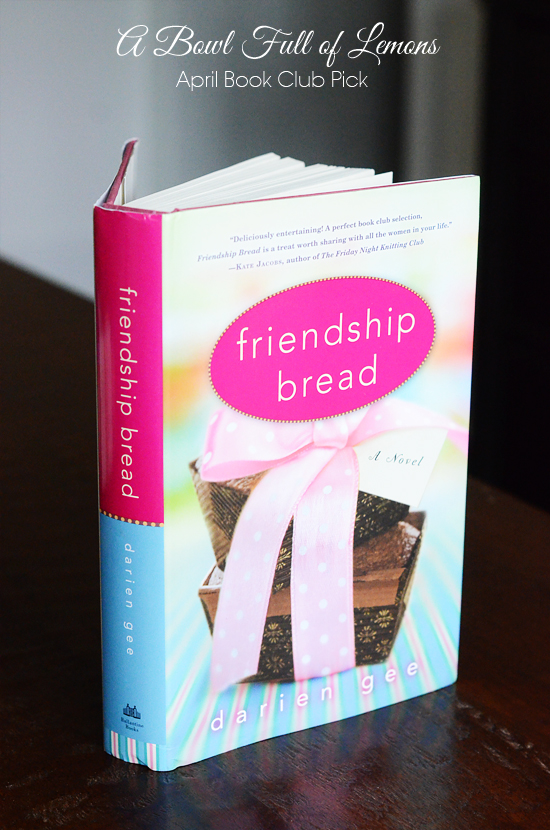 APRIL VIRTUAL MEETINGS
– Our first book club discussion will be held on April 17th at 8pm EST.  (Chapters 1-15).
– Our final April book club discussion will be held on April 29th at 8pm EST.
All meetings take place on our Good Reads ABFOL book club page (here).
BAKING FRIENDSHIP BREAD
My daughter and I had fun today, making our very first "starter" for Amish Friendship Bread.  We gave it to our good friend & neighbor.  We also made a starter bag for ourselves.  I can't wait to try it in 10 days!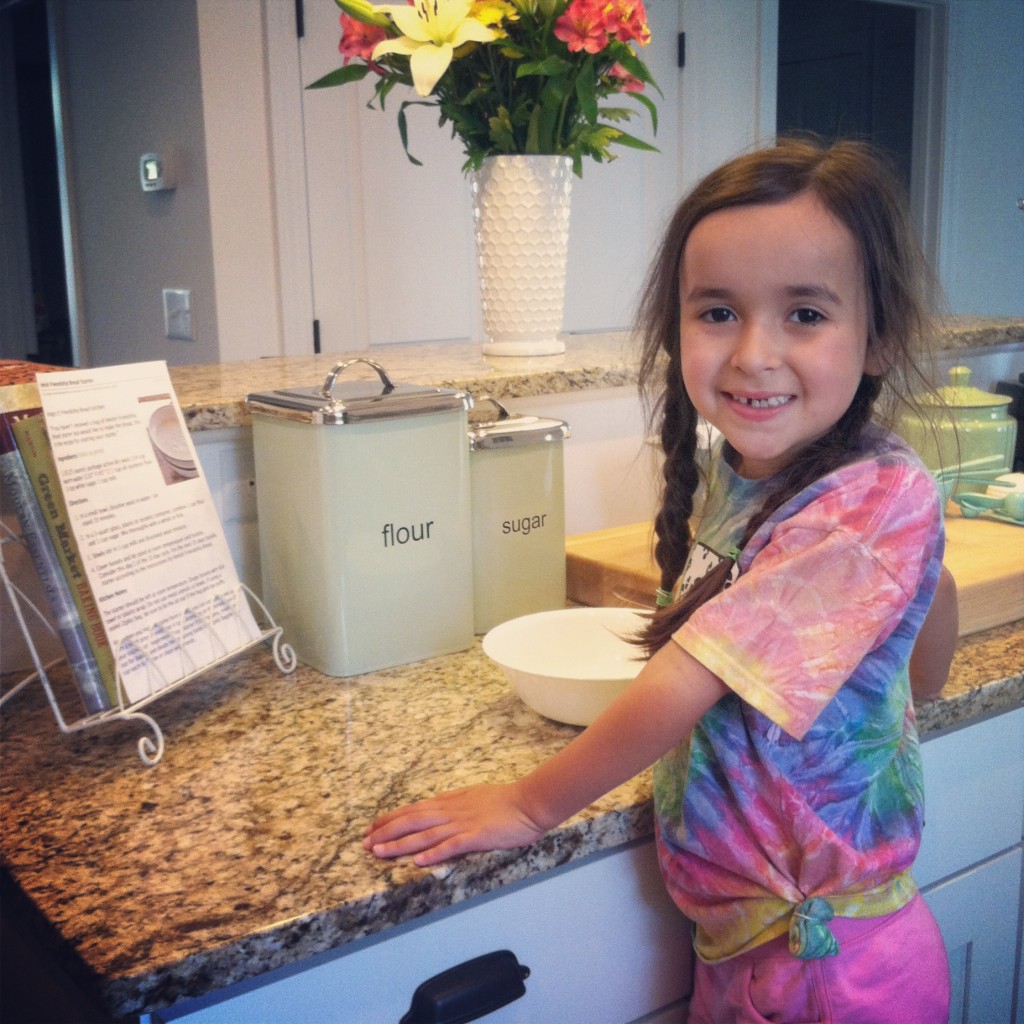 Below she was adding warm water to the yeast.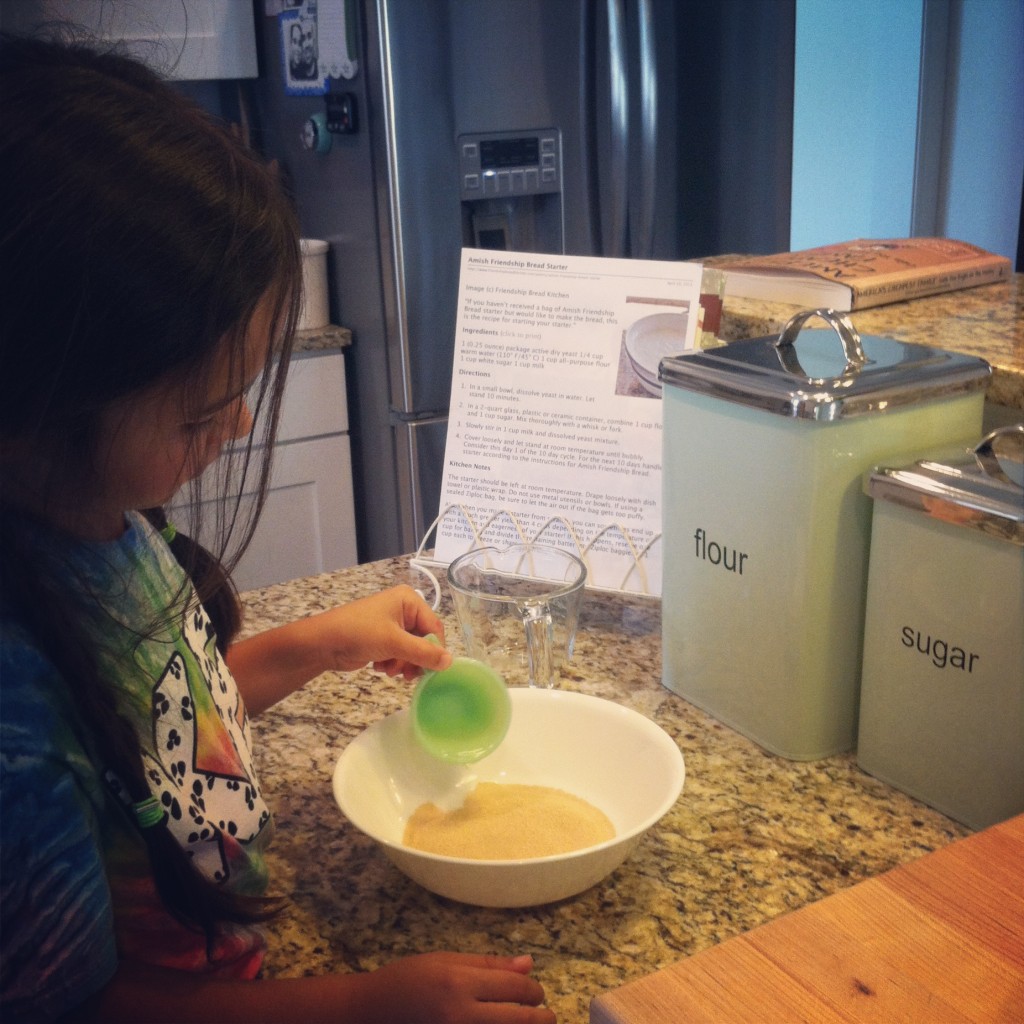 You can find the Friendship Bread recipe & the starter, as well as over 250 other variations of the bread on Darien's website (here).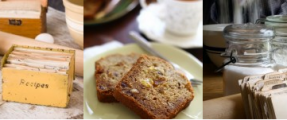 Happy Reading (and baking)!
Tags: book club
April 2013, Blog, book club Posted in 7 comments