If you live in a tourist hot spot like I do, I'm sure you have a lot of guests who visit throughout the year. That is definitely the case with us. Charleston, SC was voted the #1 tourist destination in the world this past year. So as you can imagine, our door is always open. Since we have so many guests visiting, I was in desperate need to find an easier way to let them know what our city has to offer (without telling them the LONG list of things to do, every time a new guest arrived).
The first thing everyone always asks is "what is there to do". So I created this "tourist organizer". Yes, I get made fun of ALL THE TIME for this one… but it works and after everyone gets a good laugh out of it, they think it's pretty neat. If you would like to create something similar, all you have to do is visit your local " tourism welcome center" and collect ALL of the flyers. You never know what your guests may like to do! I collected every flyer in the building! There is a LOT to do in Charleston. You don't need to live in a "tourist" city to create this. All cities have different things to do. It's nice to have flyers for those weekends when you're bored and need something to do. You can get some great ideas.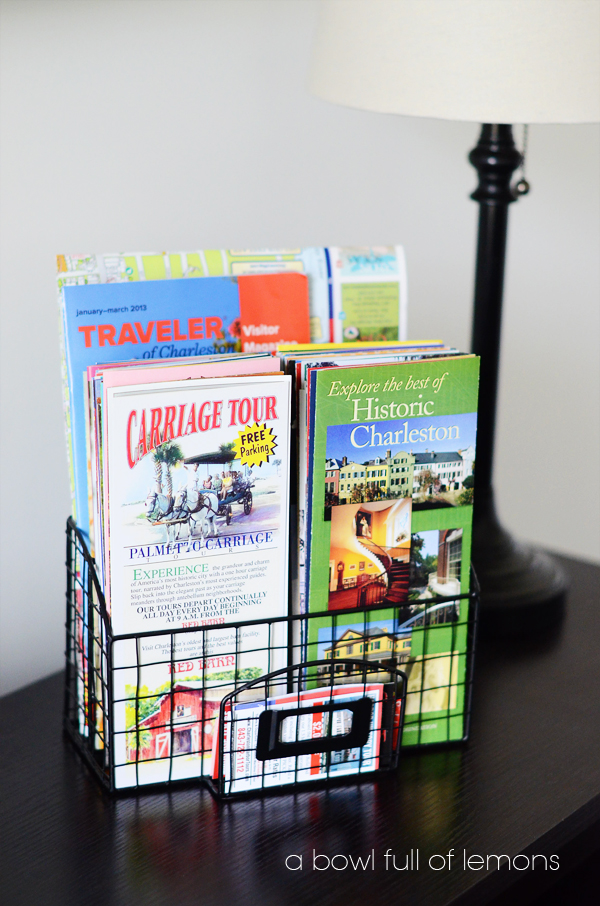 I found this organizer at TJ MAXX. It's made for "mail". It fits the flyers perfectly. It even holds a map of the city & a coupon booklet.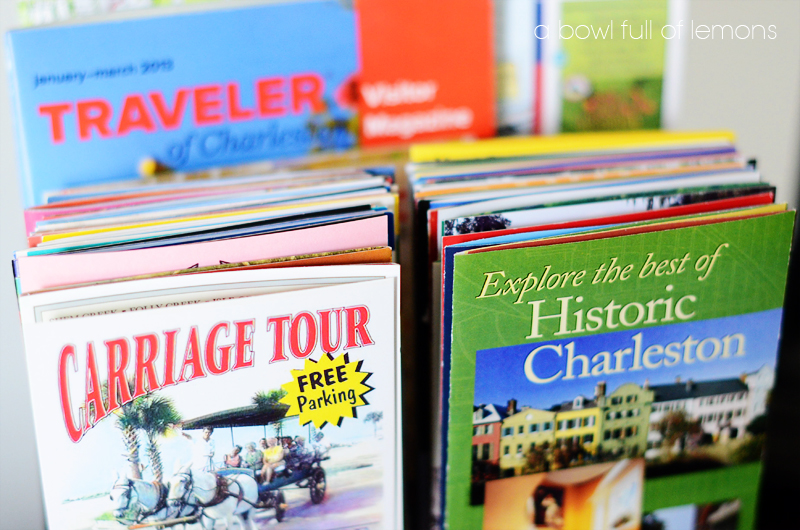 I placed the little coupon "tickets" in the front section. There are a lot of "bogo" and discount meal coupons.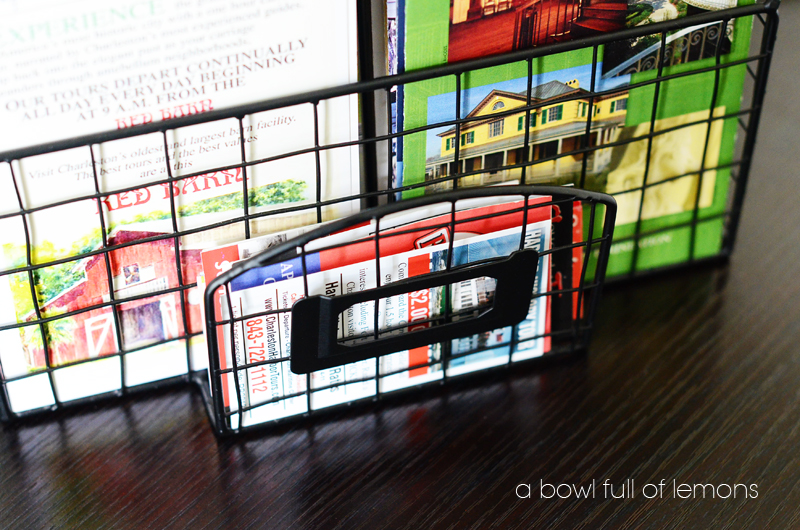 We keep the flyers in my husbands office. Doesn't it look pretty? Do you have any tips for out of town guests?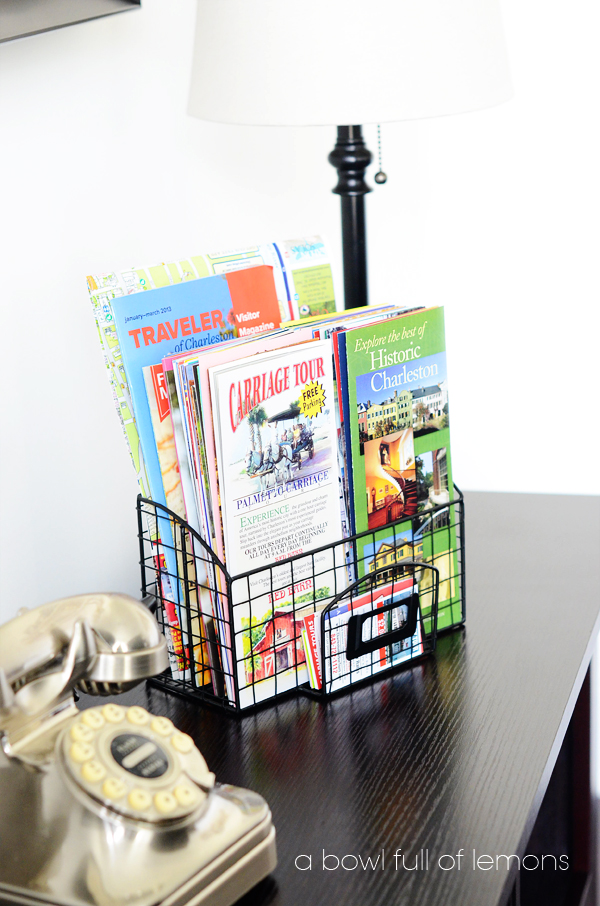 Happy Travels!
Tags: guests, organizing
April 2013, Blog, Organize, Other Spaces Posted in 18 comments