My oldest child is 16 so I've been "trying" to keep toys organized for quite a few years.  I've attempted every technique imaginable and to no avail, the mess returns.  I can finally say, I've found a system that works for us!
I bought this Ikea Expedit shelf a couple of years ago, & we used it mainly for game organization.  I purged most of the games so I gained extra space for toys.  I purchased 25 bins (yikes) from Target and labeled each bin with clear 24 mm label tape.  I opted out of the fancy toy labels because it wasn't necessary for my kids.  I wanted the organization to be as simple as possible.  After I labeled each bin, my kids had the pleasure of organizing their toys.
Our bins are labeled as follows: 
Play Food (2 bins)
Play Food
Littlest Pet Shop
Barbie Furniture
Barbie Misc (shoes, purses, etc)
Barbies
Arts & Crafts
Skylander
XBox
Wii
Legos
Games
Polly Pockets
Dress Up
Strawberry Shortcake
Monster High Dolls
Monster High Furniture
Monster High Misc
American Girl Clothes
American Girl Misc
Bitty Baby
Build a Bear
Doll House
Rainbow Loom
Barbie Clothes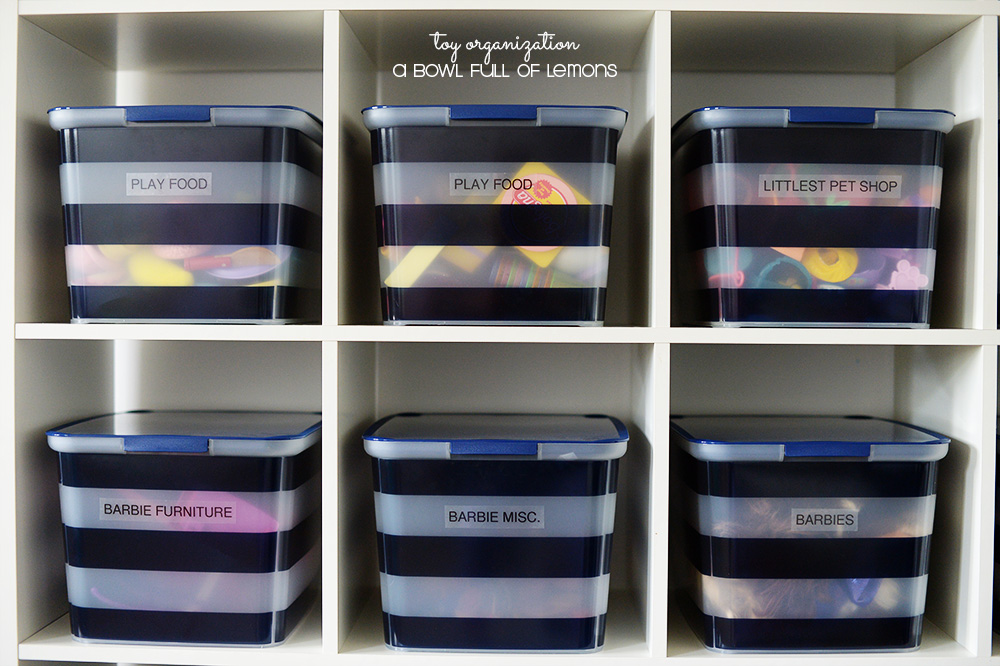 They've been using this system for a few weeks and I can honestly say the mess has stayed away.  There are 5 key points to remember, if you want this system to work for you.
Teach your kids to clean up every evening.  If they don't know how or are not going to be held responsible for this chore, the system will not work.  If they skip a day, 1 day will turn into 2, and 2 into 5.  Then you have a mess on your hands.  Repetition is key.  Don't give up.
Label each box clearly.  If they see what's supposed to go inside, they are more likely to organize correctly.
Use boxes with lids.  I've tried organizing toys in "bins" with no lids and the problem with that is when it's time to clean up, they will just throw the toys into the closest bin (because it's easy).  You can find boxes with lids just about anywhere.  You may even have some at home.  This small investment will save you so much time & headaches in the future.
Keep it simple.  Kids need simple!
Re-organize the bins at least once a month.  Sometimes a stray toy or 2 will get thrown into the wrong bin and before you know it, the box labeled barbies is now everything but barbies.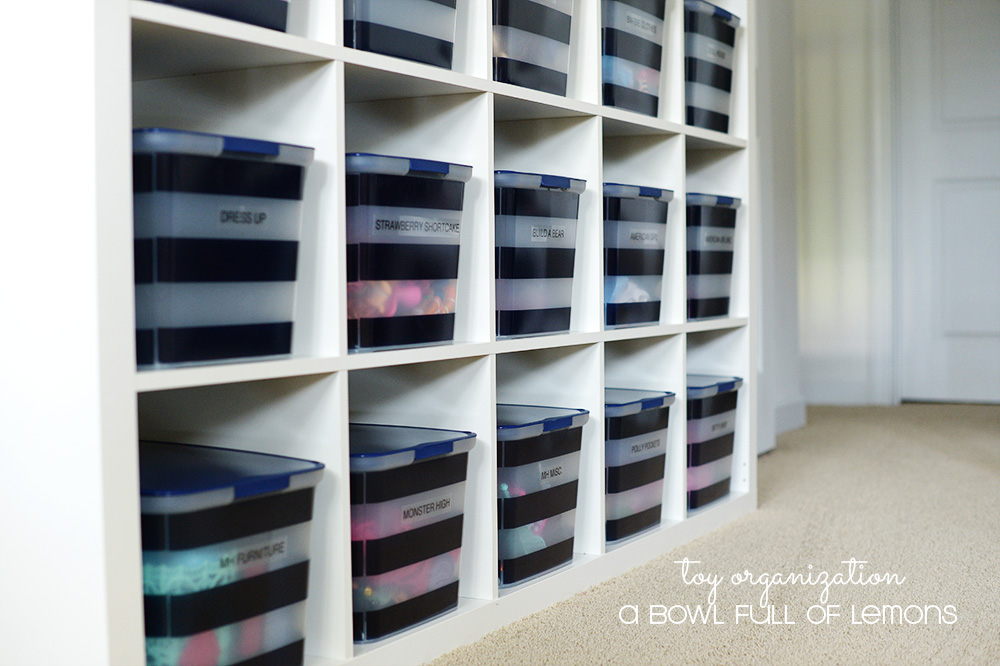 The last tip I have is to store the board games separately.  We keep ours under the play room coffee table.  When the kids want to play a game, it's right below the table they are going to play on.  Convenient and simple organizing.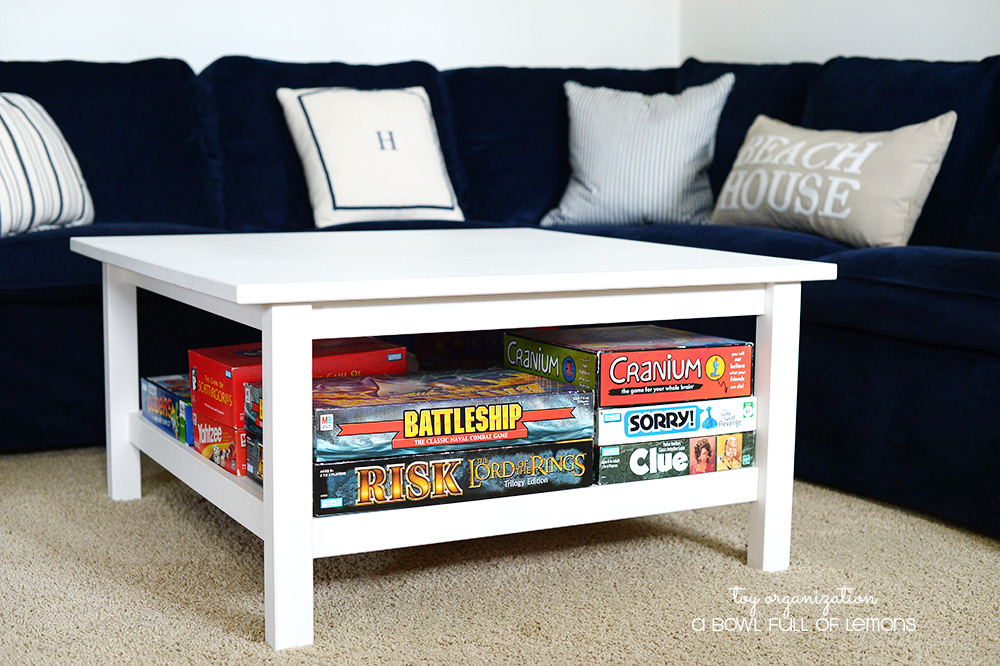 Happy Organizing!
Tags: kids, organize, storage, toy organization
Blog, kids, Organize, Other Spaces, September 2014, storage, toy organization, Toy room Posted in 36 comments