Time management is something I struggle with on a daily basis.  One of my short term goals is to be more conscious of how I spend each day & make the most of the moments I have.  It seems like the older I get, the faster time goes by.  One minute, I'm just waking up and the next, it's dinner time (and to be honest, not a whole lot got accomplished).  I'm always saying "where did the day go".  With social media at my fingertips, it's easy to waste the day away, Tweeting, Facebooking or sharing pictures on Instagram.  I am determined to get control of my time and not give it away to the likes of social media anymore.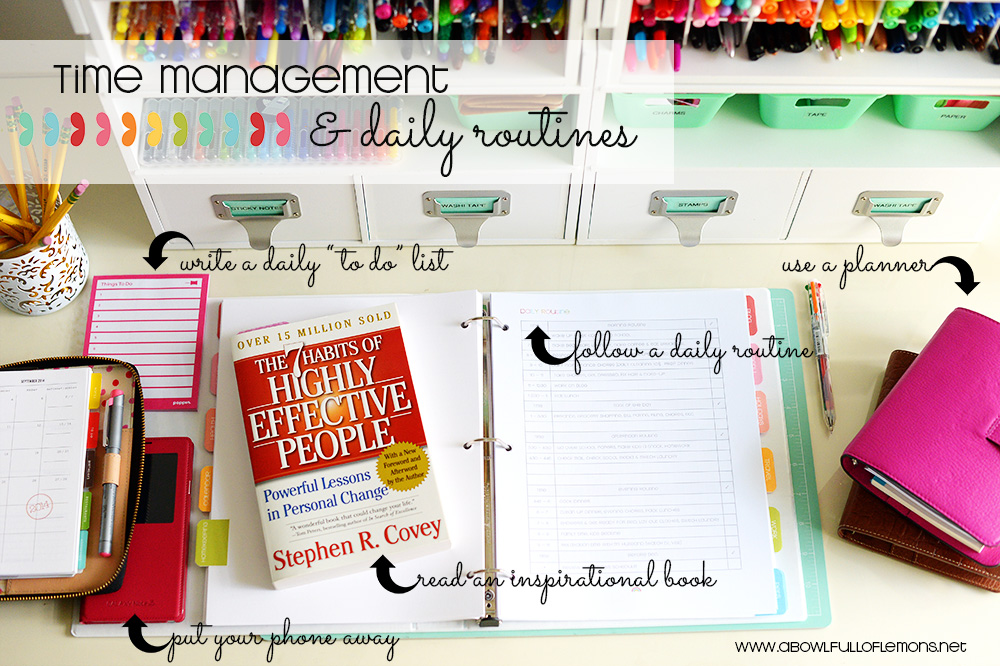 With that being said, I have created a new schedule for myself. I am testing it out during the month of September, and adjusting as I go.  If you are in the same situation as me & you're tired of wasting your days away, join me this month.  Set up a time incremental schedule and try your best to stick to it, for at least 30 days.  Write down your goals before you begin & reassess them at the end of the month.  Below are the goals I have set for myself this month…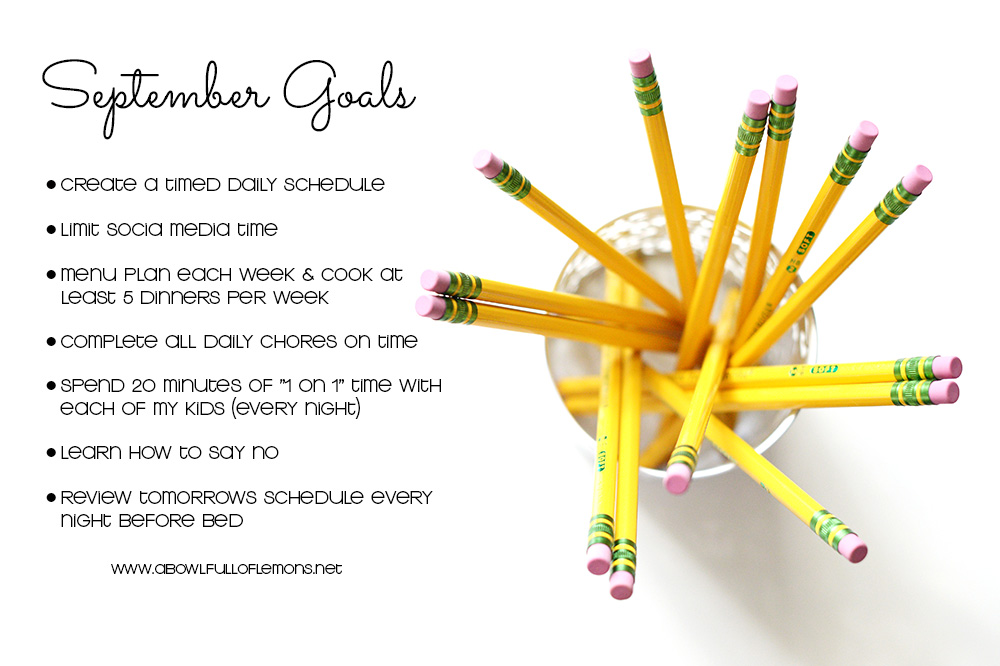 Time Management Tips
Write a daily "to do" list.  If you have a list & mark it off as you go, you will be more focused.
Use a planner.  Know whats going on, and when you need to be there.  This is important!
Follow a daily routine (printable below).  If you have a written schedule, you are more apt to follow it.
Put your phone away.  Simply put, cell phones are a big

huge

time waster.
Read an inspirational book.  This will help keep you focused on the importance of time management.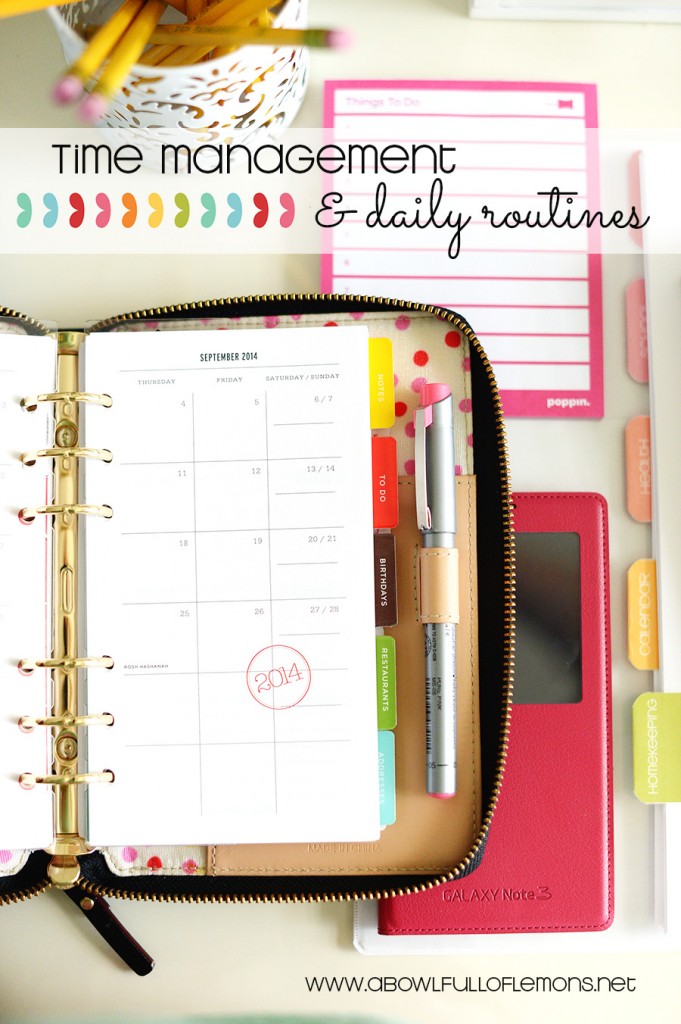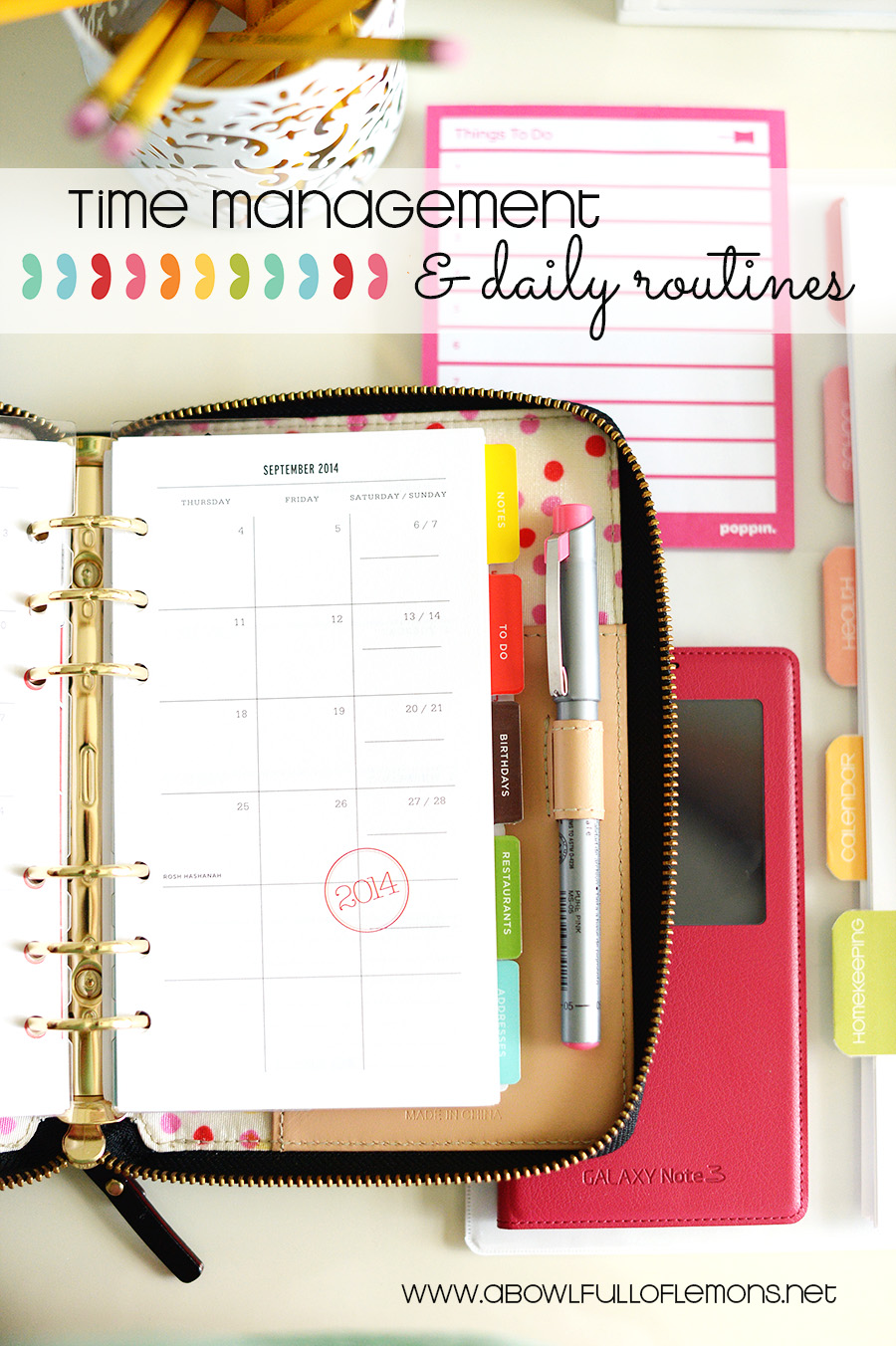 This is the schedule I will be following for the next 30 days.  Time management is so important.  It keeps me focused.  It's highly effective and it's the difference between a chaotic week or a successful week.  I hope to follow this schedule as close as possible.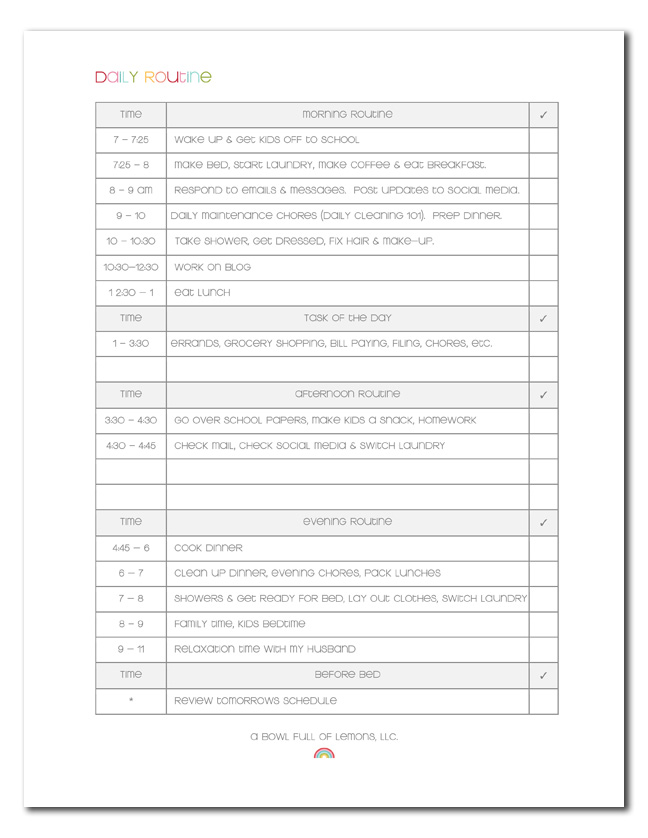 I'm sharing a blank copy of my "Daily Routine" printable. Download & print it out to begin making your own routine. Print HERE.  It matches my home management printables perfectly. Join me so we can all improve our time management & daily routines.  I'd love to know how you are doing with it.  Check back soon!
An organized life is a happy life!
Tags: daily routine, free printable, schedule, time management
Blog, Free Printable, goals, Organize, Other Spaces, printables, schedules, September 2014, time management Posted in 64 comments