Since the beginning of the new year, we have been encouraging you all to organize your homes with our Home Organizing Challenge. As we progress through the challenge (we're into week 8 of 14 now) I love using this link party to find inspiration for organizing and then decorating once my space is completed. I enjoy finding a yummy recipe to use as a treat for when I accomplish my organizing goal and the printables and crafts spur me on so that I can get to crafting and creating, organizing the non-tangible aspects of life and so much more. This party really does have it all and I'm so thrilled that you're here!
If this is your first time partying with us, welcome! Every Tuesday we stop what we're doing and turn the spot light on all of you, our wonderful readers and fellow bloggers. Our link party is where you're invited to share your crafts, home projects, organizing and purging tips, recipes galore and everything in between…Please, link up and share your pride and joy, your sweat and your tears as you showcase your hard work. Here's how it works…
Use the linky at the bottom of this post to link your blog to ours, feel free to share whatever has been keeping you busy lately.
Share this party on your Facebook page so your readers know to come join in the fun.
Visit your fellow linking blogs and leave them a comment so they know you're a part of the party too.
Comment here and tell me which was your favorite blog to visit. You never know, it could end up being featured.
Make sure you check back throughout the week. This party lasts all week long, until our next party, next Tuesday.
TONI'S PICK:
Having a welcoming front entry way can speak volumes to all who enter your home, let alone making your house feel like a home for your family. When it comes to decorating this, sometimes small, space many can find it challenging. If you find yourself in need of some inspiration, check out Meadow Lake Road to see how Erin added some extra touches with some easy to find items and a quick DIY project.  While you're there, be sure to leave a comment with your color suggestion… she's looking for some inspiration herself.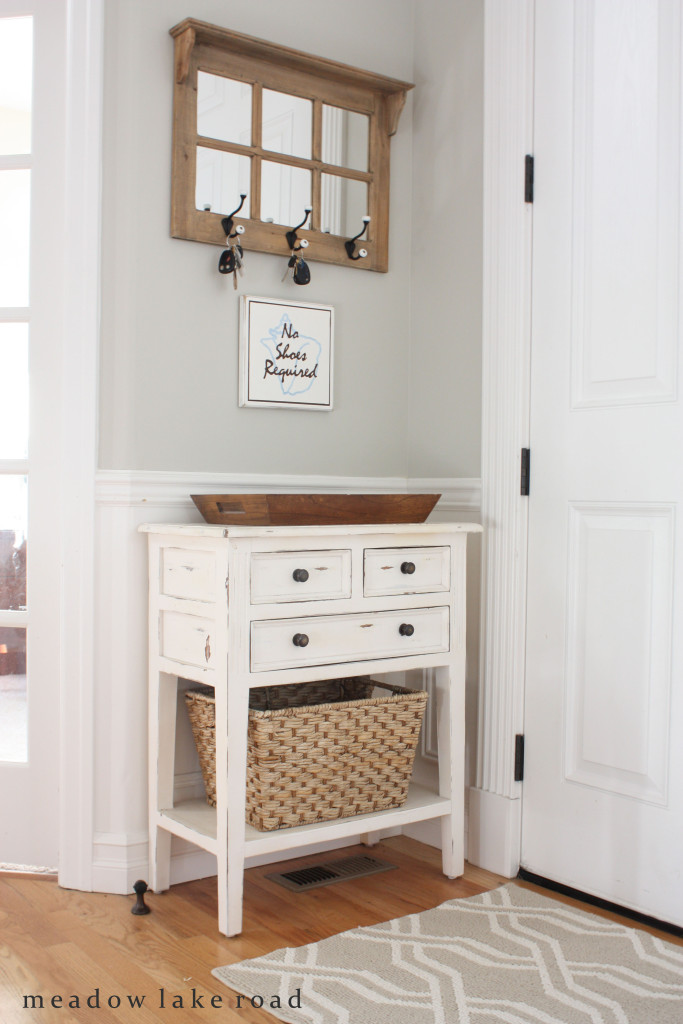 RACHEL'S PICK:
When it comes to toy storage, Ashley from Organizing for Six, has enough experience to know when a system isn't working and when it needs to taken up a notch.  Legos can be a kids most beloved toy and at the same time be the biggest (little) pain for a parents bare foot. Getting all the little pieces organized can be quite the challenge and trying a variety of systems may be the route best taken. For Ashley, she's found a great solution that works for her kids. See how she's organizing their legos and just maybe it will be the perfect solution for your family.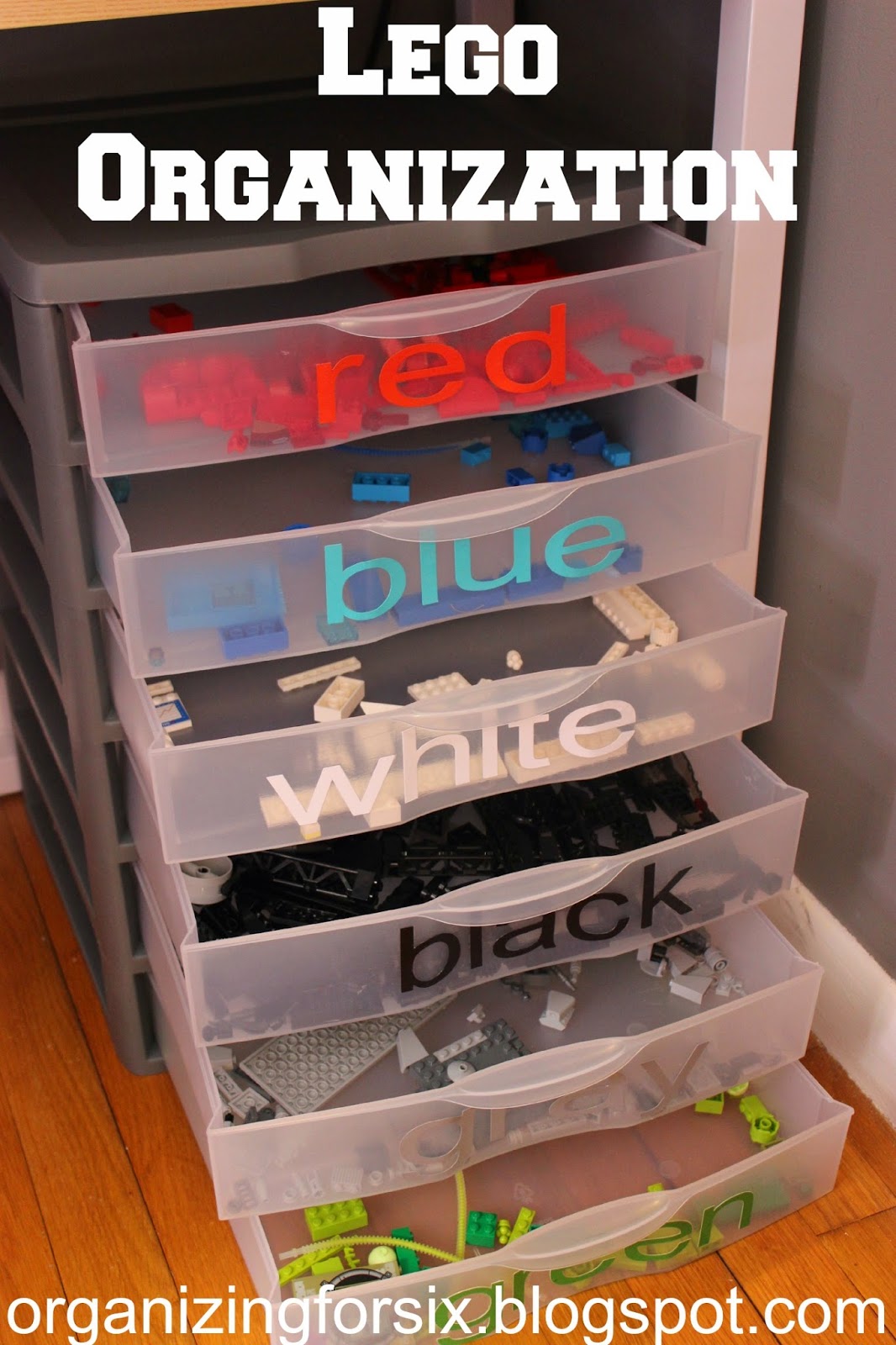 Tags: decorate, entry way, link party, organize, toys
Blog, February 2015, link party, One Project at a Time Posted in 26 comments