*Special* A FREE Shaklee membership*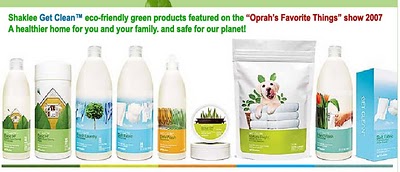 Last chance to get A Shaklee membership for free this year (with a $70 purchase). If you like to clean with non-toxic products, t
his is an awesome deal, and will end Dec 31st.
My home is "shaklee-ized". 
  To know that the products I buy are all natural, non-toxic & chemical free… gives me a piece of mind, especially when my children are now starting to carry the responsibility of chores.  Also, the Get Clean products are super concentrated and will last much, much longer than most other brands, which means more MONEY in my pocket!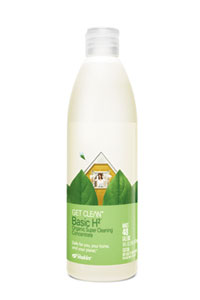 My favorite Get Clean product is Basic H2.  Its an absolute perfect cleaner!  It cleans a gazillion different ways. Here is an example of how to prepare and use it…
For all-purpose cleaning:Add 1/4 tsp. to 16 oz. of water.For windows and mirrors:Add 1-2 drops to 16 oz. of water.For degreasing:Add 1 1/2 tsp. to 16 oz. of water. For bigger jobs, add 2 oz. to 1 gallon of water.  
Just 1 – 16oz bottle of Basic H will give you 48 gallons of all purpose cleaner! Now that is amazing!
Basic H2 can be used in unlimited ways. Your imagination is the limit! If you would like to take advantage of this awesome offer, just click on my website on the right column that says Shaklee.

Basic H2 Posted in 7 comments