Decorating is one of my favorite things to do.  But since we are trying to sell our home, I havn't been able to attempt too many "decorating projects".  Honestly its been driving me nuts.  I am a project type of girl so I am going crazy not being able to paint something or move something around.
Since painting is out of the question,  I am still happy to spice up my walls. My husband took me out on a date Saturday, and while waiting on a table at the Cheesecake Factory, we stopped in to Restoration Hardware (Its right beside CKF).  Restoration Hardware has some gorgeous subway art that I have had my eye on for a while now.  This one in particular is $650!!  Wowza. Im totally not paying that price.
Restoration Hardware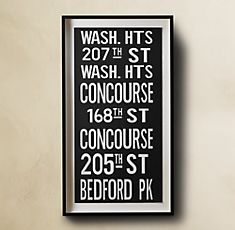 But I still like the sign, and was so happy to find one at Hobby Lobby.
Hobby Lobby = Designer decor for less.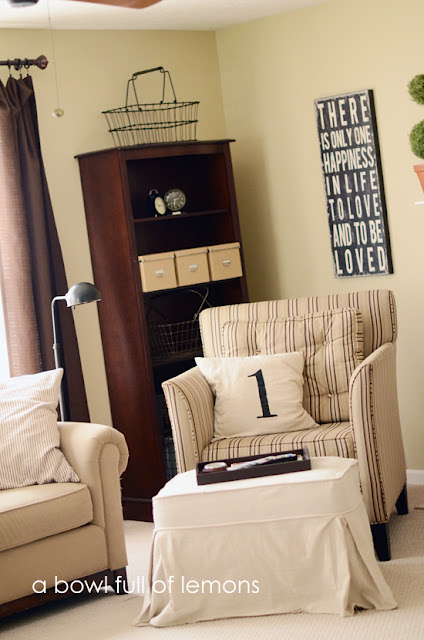 The little decorating I get to do has been a sigh of relief here and there. It keeps me from insanity.  I picked up this subway art at Hobby Lobby for 50% off this weekend and a cute pillow that somehow ended up being $1.50. I was so excited about the great deals I got.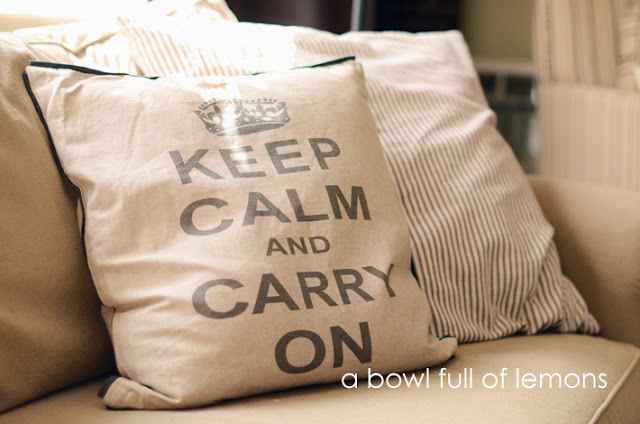 KEEP CALM
AND
CARRY 
ON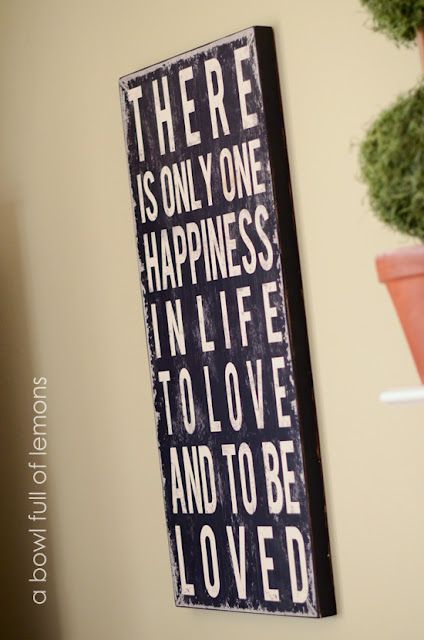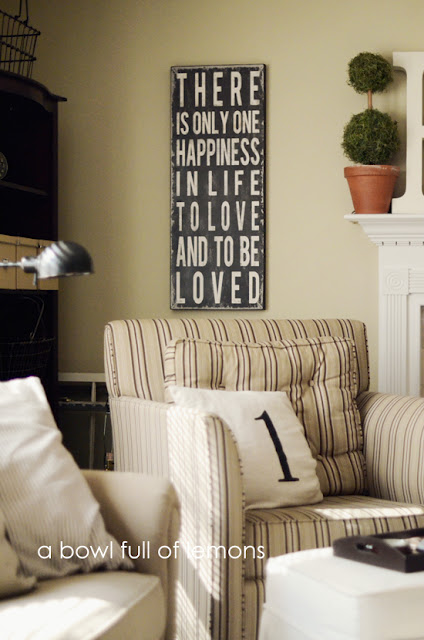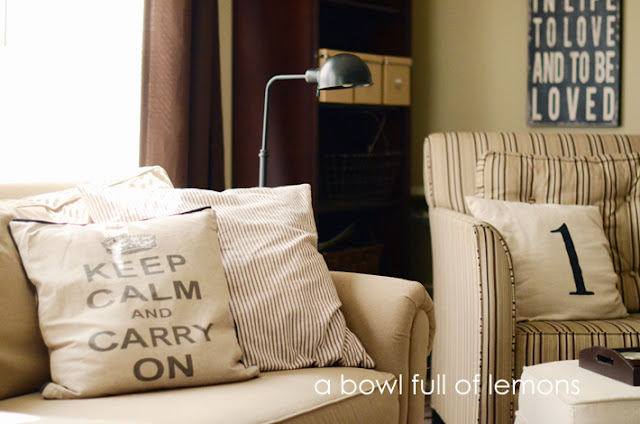 Do you decorate with subway art?  I would love to see YOUR subway art decor!  If you have any to share, link it up today. 

Tags: decorating, living room
Decorate, Decorating, Living Room, our home, vintage decor Posted in 13 comments