I need your help. I went to the eye doctor today and when it was time to order some new glasses, I couldn't decide.  I love the animal print on all of them. Im too shy to show you what they look like on me so Im just going to share the picture of the glasses themselves and skip the pictures of me with them on. I really need to get over that. K.  
Which ones do you like best?
#1 – Dolce & Gabanna (DG 3044B 739)
 #2 – Kate spade (Liesel  – O1WO Crystal Brown)
 #3 – Kate Spade (Roberta 0FE6 Speckled Tortse)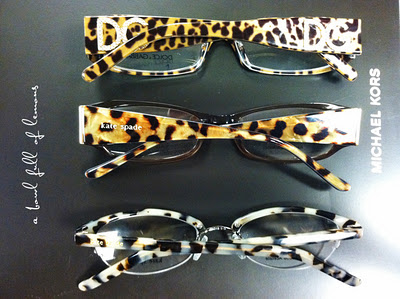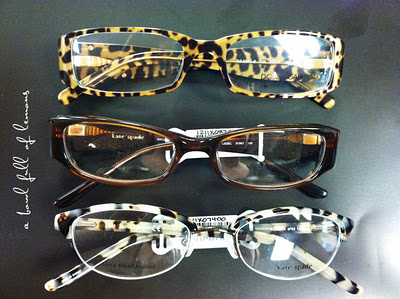 *My insurance will cover the majority of the cost thank goodness.  We started our debt diet this week… its killin' me!
VOTE NOW!
Blog Posted in 16 comments