GOOSE CREEK CANDLES
Today Im excited to host a giveaway for
Goose Creek candles.
They contacted me to see if I would review their candles and host a giveaway. I love candles, especially at fall time, so I was all for it!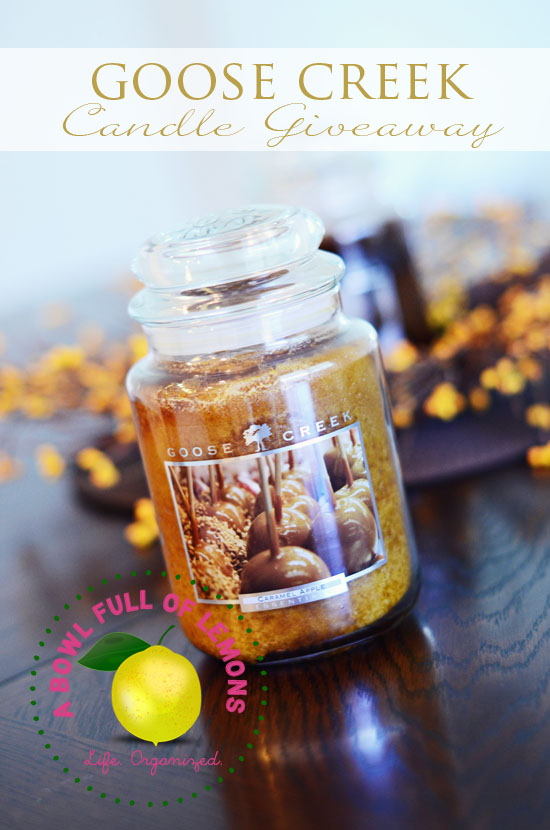 In my opinion, these candles have just the right "smell" strength.  I tested the Caramel Apple & Maple Toddy candles, both of which I really like for fall time.  They burn evenly and last forever!  The candles have delightful pictures on the fronts & look great on the counter to match my fall decor.  They are great quality!  You definitely get your $ worth when purchasing them.
I am giving away a candle to 4 lucky readers!!  All you have to do is follow the directions on the Rafflecopter below.
The Giveaway starts now and will end on 10/1 at 11:59 pm est.  You must be a resident of the US. You must be a follower of ABFOL & pin my giveaway picture (above) to pinterest to be entered in the giveaway.  If you are not on pinterest, you can share the picture/giveaway on facebook or your blog. Good Luck!!
To check out Goose Creeks products, visit their website (
here
). They have the most adorable fall pumpkin candles!
American Heirloom Candles – Gingerbread Crisp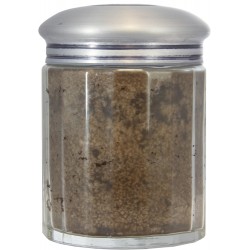 Pumpkin Candles – Pumpkin Latte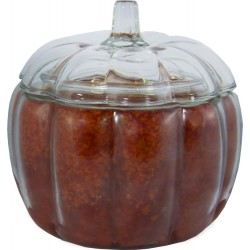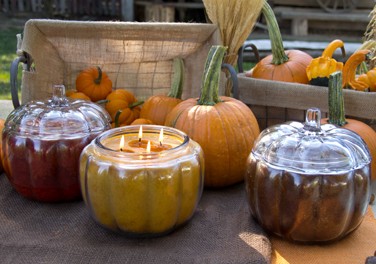 If you would like to connect with Goose Creek Candle Company through social media, you can "like" their FaceBook page, follow them on Google Plus & Twitter.  You can also visit their website (here).
Disclaimer: I was compensated to give this review but all opinions are my own.
Blog, Favorite Things, giveaway Posted in 12 comments