Welcome to week 6 of Emergency Preparedness. This week we will be putting together our hygiene kits and stocking our pet survival kits. If you are in a natural disaster or emergency & you need to leave your home quickly, you will need a hygiene kit that will serve your needs for at least 72 hours. Trust me, you need a hygiene kit!!! You will also need a pet survival kit for your 4 legged friends. Make sure to place a hygiene kit in each backpack. Once you have completed this step, you are ready to begin week 7, comfort items.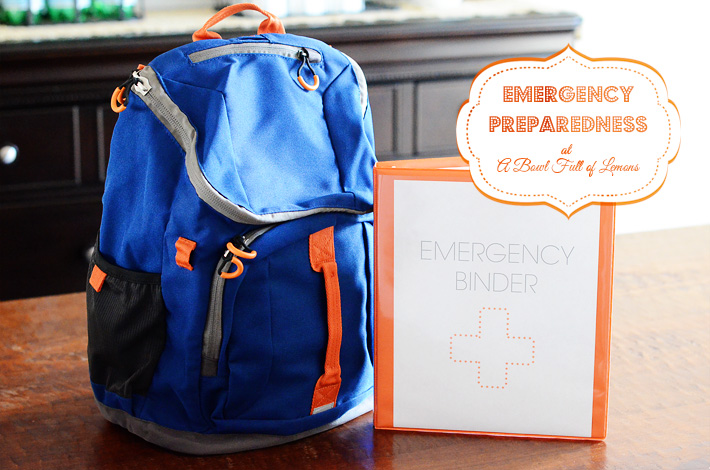 CHECKLIST
1. Gather your pets health history & immunization records.  Photocopy them & place in emergency binder.
2. Gather contents for your pet backpack. List below. (print out in e-book)
3. Collect items for your hygiene kits & place in backpacks. (print out in e-book)
HYGIENE KITS
CONTENTS FOR HYGIENE KIT
Soap
Shampoo & Conditioner
Razor
Washcloth
Toothbrush
Toothpaste
Floss
Deodorant
Brush/comb
Feminine Products
Contact lens care
Moist Towelettes
Tissues
Lotion
Chapstick
Baby items: Diapers, extra formula, wipes, etc.
Extra underwear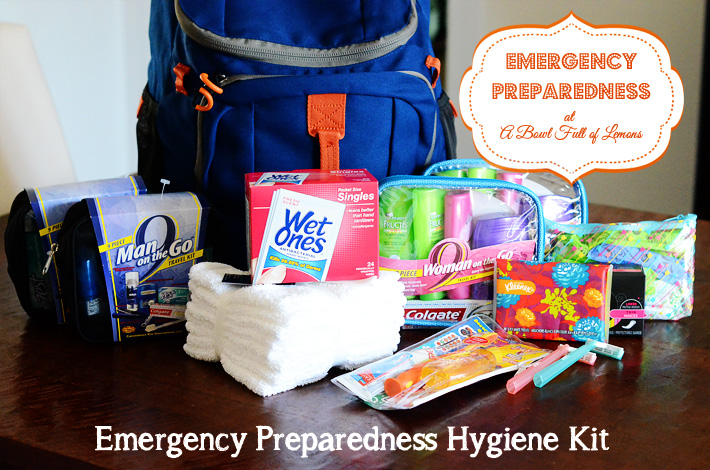 PET KITS
PHOTOCOPY & PLACE IN BINDER 
(Printable is included in E-Book)
Immunizations
List of Medications
AKC Records
Vet Name & Number
Boarding Name & Number
Picture of Pet Medican Record/History
CONTENTS FOR PET BACKPACK
(Printable is included in e-book)
Extra leash, collar, and ID tag
3 days of food (in airtight container)
3 bottles of water per pet
Food bowl & water dish
Litter & small litter box for cats
Toys & dog bones
Pet first aid book
Flea & Tick Medicine Medications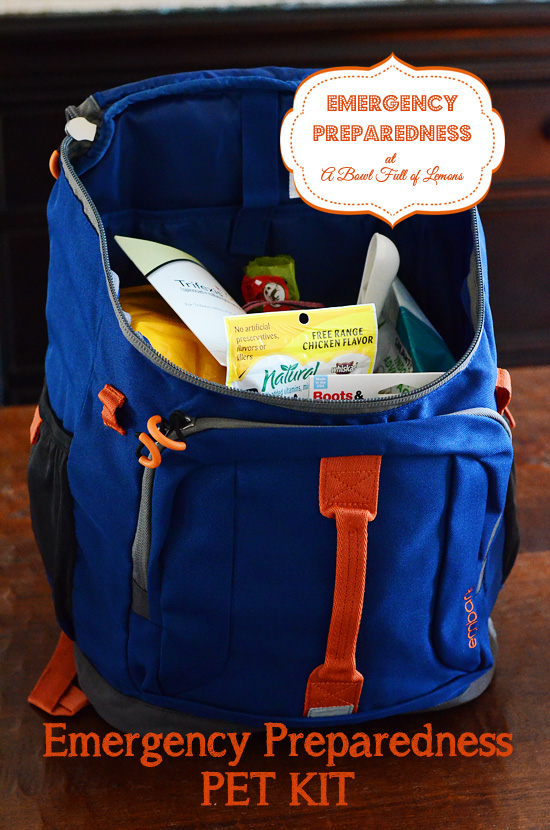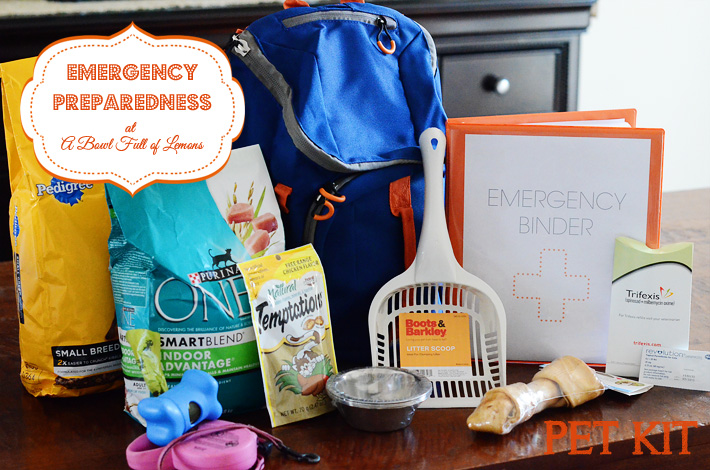 MONEY SAVING TIP
Shop for your hygiene kit with things you already have in your bathroom cabinets!  Use the extras you already have, including your old wash cloths.  For the pet kit, use your current dog/cat food and place 3 days of serving sizes into ziploc baggies.  There are many ways to save money creating your emergency kits.
"EMERGENCY PREPAREDNESS" E-BOOK & PRINTABLES
If you would to print out a paper copy of the 8 week series, you can purchase my "Emergency Preparedness" E-Book below.  It includes the entire  8 week series, along with several Emergency Binder Printables.  The E-Book is a great tool to refer to while setting up your station.   (
Here
) are the details of the E-Book. 
 Purchase your copy for only $10.
Below are the printables included in the E-Book.  Just purchase, print and fill them out!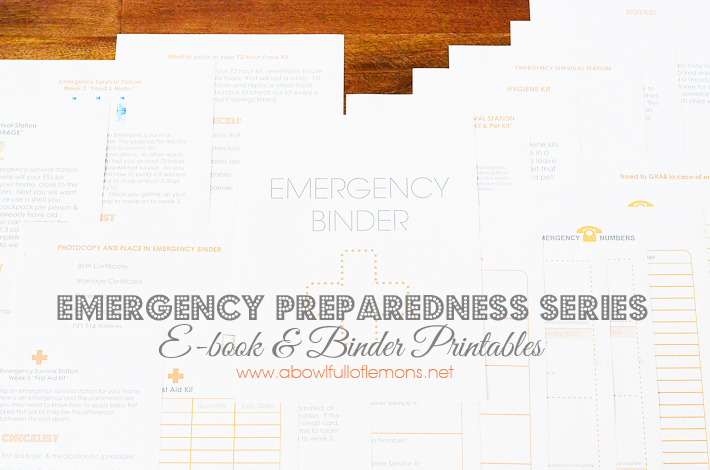 Buy Now!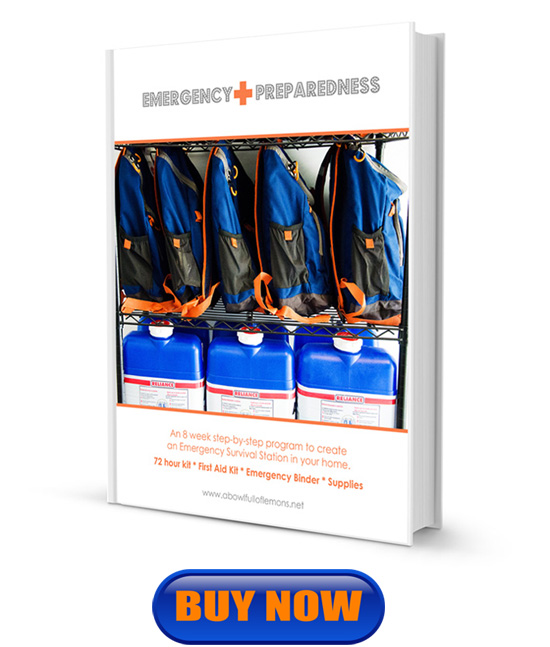 Tags: emergency preparedness, emergency preparedness 8 week series, hygiene kit, pet kit
Blog, emergency preparedness Posted in 20 comments