I have been trying my best to make better choices about my health and environment this year. One of the things that I have found that works really well is using pure essential oils in the air (home and car) and my bath.  After a long stressful day, I usually unwind by taking a pure essential oil bath. I do this at least 3 days per week.  It helps to relieve stress and anxiety.  I also use pure essential oils in my car. Since its such a small space, I want to be able to breath in healthy aromas in the air.  I use a car diffuser and place a few drops of oil on the pad and place it in the outlet.  Its super healthy and you can change out your scents depending on your mood.  I have found some other great ways to incorporate pure essential oils into your environment.  Read about them below.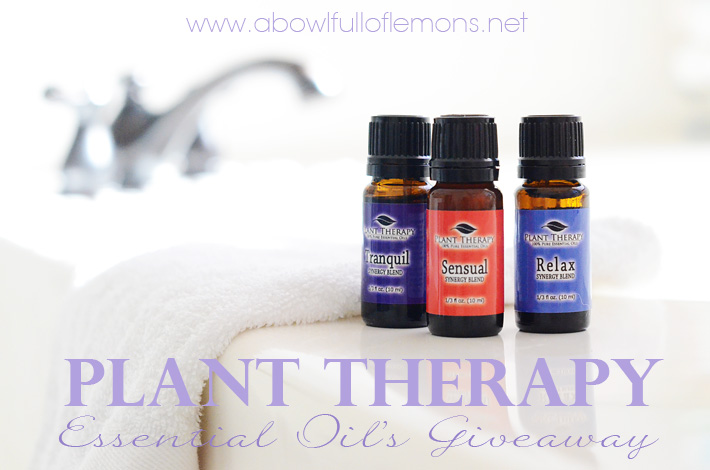 How to use pure essential oils:
Stress relief bath – Mix 1 tsp of carrier oil (olive or jojoba oil works great) in with 5 drops of allspice, 4 drops rosemary, 2 drops fennel, 2 drops cypress, and 2 drops of mandarin.  Add to bath. Enjoy!
Add a few drops of essential oil to a car diffuser.
Add a few drops to the scent ball plug in diffuser in place of a candle.
Citrus Air Freshener – Mix in a small mist spray bottle:  4 oz of purified water with 50 drops of lime, 50 drops of grapefruit, 10 drops of orange, and 10 drops of patchouli.  Tighten bottle and shake well. Spray into air.  As the mist ages in the bottle the scent improves and becomes stronger.
Furniture Polish – Combine 10 drops of ylang-ylang with 1 oz (30cc) of jojoba oil.  Creates a beautiful shine.
Diffusers – These devices disperse a fine mist of micro-particles of essential oils into the air, which purifies and revitalizes the indoor air.  *During cold and flu season use – All spice, bergamot, cajeput, cinnamon, clove, eucalyptus, lavender, pine, rosemary, sage, tea tree, or thyme.  For stress free days:  Allspice, bois de rose, chamomile, geranium, grapefruit, lavender, lemon, mandarin, melissa, neroli, orange, or petitgrain. Follow diffuser directions.
Fabric dryer sheets –  Place 10 drops of essential oil on a cotton cloth and place in the dryer with your clothes. (You can use clove, lime, spearmint, geranium, peppermint, spruce, or lavender).
Insect bites – This formula soothes the area of an insect bite and relieves discomfort.  Mix 1 tsp of aloe vera gel with 5 drops of geranium, chamomile or lavender.
Deodorant – Apply jojoba oil under arms, then apply 3 drops of tolu balsam and 2 drops of lavender (under each arm).  Wipe off excess oil with a tissue, then dab cornstarch to dry any remaining oil.

Plant Therapy is located in Twin Falls, ID. The company was started by a mother of 8 children who is a certified aromatherapist and Naturepathic Doctor. Their number one goal is to provide the highest quality of essential oils at the most affordable prices. All of their Essential Oils are 100% pure, undiluted, therapeutic grade. They want to give everyone the opportunity to use essential oils so they can benefit from them. The company has one store in Twin Falls where they package and label ALL of their essential oils. They are a fast growing company and want to continue to grow! You can read more about them at www.planttherapy.com under the about us section.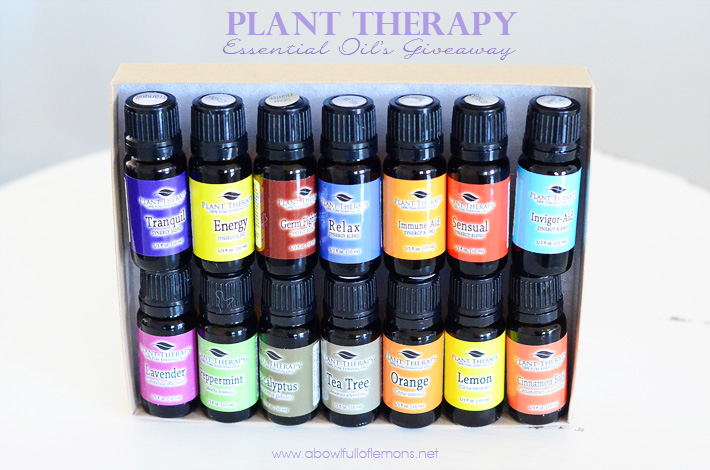 What Plant Therapy has to say about their company:
Because we believe in the power of essential oils, and know of their incredible benefits, we want them to be used in as many households as possible. Plant Therapy was founded with one goal in mind… we want to provide the highest quality essential oils (and accessories) at a price that everyone can afford. Plant Therapy provides oils that are 100% pure, undiluted and therapeutic grade. We source each oil from top suppliers around the world, buy in large volume, and negotiate the best prices possible. We then pass those savings on to you, the consumer! When you purchase a bottle of essential oils from Plant Therapy, you are paying for the oil and a very modest profit. We are not a multi-level marketing company. You're not paying the up-line, you're not paying for a cruise or a car or a company jet. It is our intent to get our oils in the hands of the people who need them by making them affordable to everyone.
PLANT THERAPY GIVEAWAY
What's the prize?
1 reader will win this entire set of Plant Therapy products!
14 Essential Oil Set (value)
500 Formulas For Aromatherapy Book (value)
Car Scent Diffuser (value)
Scent Ball Aromatherapy Diffuser (value)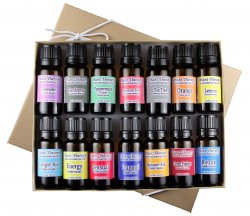 How To Enter?
www.facebook.com/planttherapy   "Like" Plant Therapy on Facebook and leave them a comment letting them know that A Bowl Full of Lemons sent you. *Plant Therapy does an Oil of the Week on FB where one person wins that oil and everyone else gets 10% off the oil of the week. They also offer many discounts and giveaways on their Facebook page. So check back there often.
"Share" the giveaway Facebook post with your friends. 
Finally, Make sure you subscribe of A Bowl Full of Lemons blog.
ABFOL COUPON:
Only ABFOL readers will have a $10 off coupon to use this week! To redeem your coupon and see what Plant Therapy has to offer, visit their website here… www.planttherapy.com.  The coupon code is abfol10. It's good for $10 off a purchase of $10 or more. One per customer.  The coupon expires at 11:59 pm mountain time on 2/25/13.
Rules:
The giveaway is open to US and International residents 18 years and older.
You must enter all 3 requirements above to win (via Rafflecopter).
The giveaway starts now and will end at 12:00 am on 2/17/13.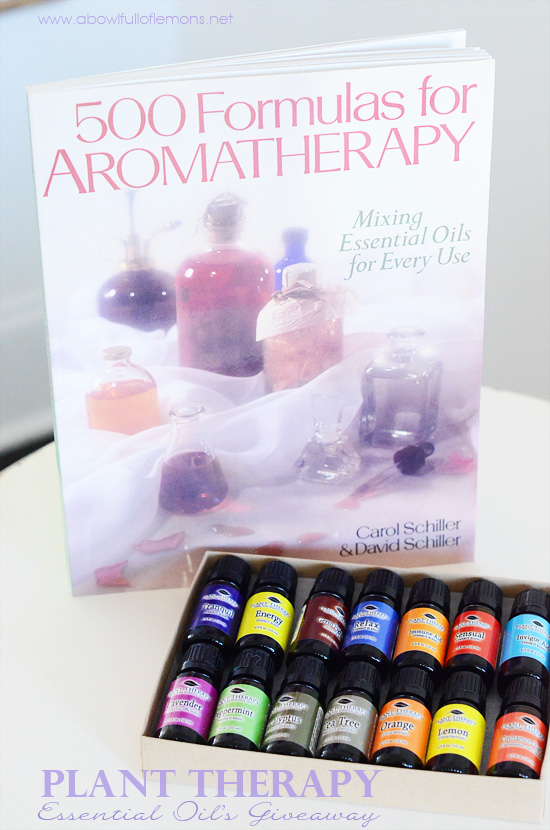 GOOD LUCK!!
Tags: giveaway, healthy living
Blog, giveaway Posted in 8 comments