Welcome to A Bowl Full of Lemons "2013 Budgeting Series".  This week I will help you get your budget planned & organized and help you create a system that will get you out of debt. We will be organizing it one step at a time. If you already have a good working budget, way to go!  At the end of the week, there will be a fabulous giveaway from Dave Ramsey, A Time For Everything, and A Bowl Full of Lemons. Thanks for joining me.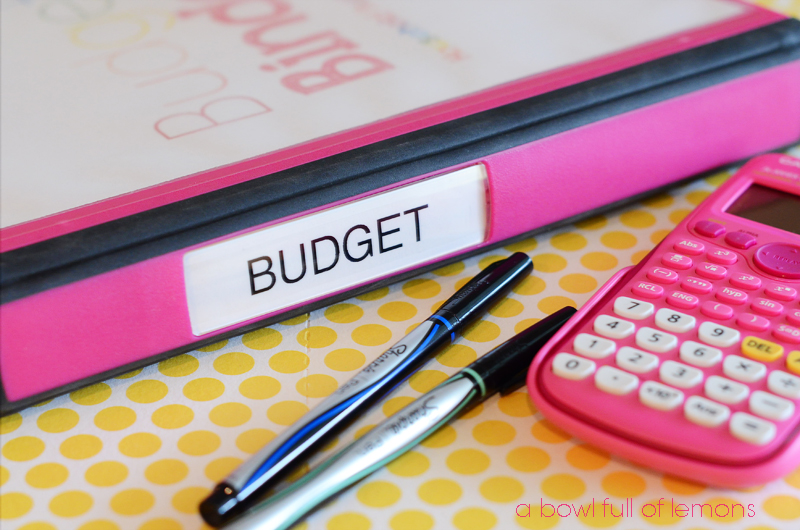 Day 1 – Assemble your Budget Binder
To become fully organized & successful with your budgeting, you need a place to keep everything together.  Today we are going to assemble together a "Budget Binder" for our household budget.   Then over the next 4 days, we will write in our financial information & create a budget.
Supplies:
Binder
5 Divider Tabs
12 Month Avery Tabs
Pencil Pouch or Plastic Envelope Organizer
Calculator/Stamps/Envelopes/Pen
Checkbook & Register
ABFOL Budgeting Printables OR loose leaf paper
Label tabs with the following categories:
Accounts
Income
Due Dates
Annual Expenses
Monthly Budget
Add the 12 Month Avery Tabs to the "Monthly Budget" section.
Tomorrow we will be working on account information.  See you then!
If you want to save yourself a lot of time, you can purchase A Bowl Full of Lemons "Household Budgeting System".

  It's includes everything you need to create a successful budget.  This system goes hand in hand with my budgeting series.  Visit (here) & take a closer look at the system.  If you do not want to purchase, you can still follow along with the series and write out everything for your budget, on paper. It works just as well.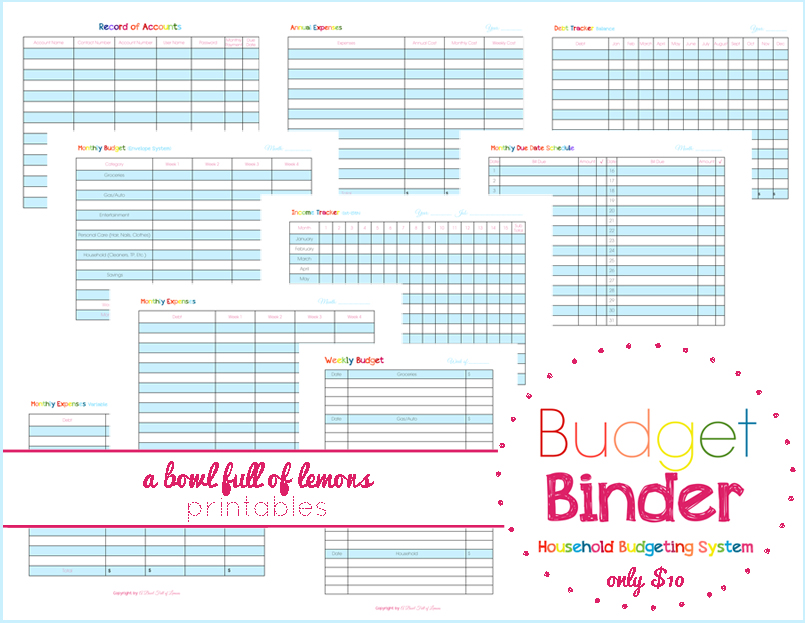 Happy Budgeting!
Tags: budget binder, budgeting, household budgeting
April 2013, Blog, Budget, Budget Binder Series, budgeting, finances, Household Budgeting Series, organize your finances Posted in 60 comments