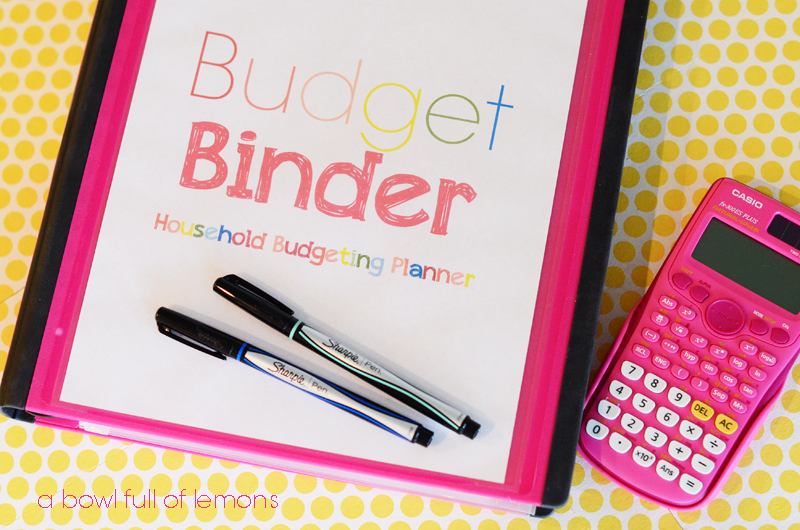 Is your spending spiraling out of control?  Are your bills piling up with no organized way to track or pay them? I created a manageable way for you to get control of your household budget with my "Budget Binder: Household Budgeting System".  The system includes everything you need to organize your family budget & help you get out of debt.
Track everything from account information, to remaining debt balances, to your monthly & annual income!  You can also budget for annual expenses & create a cash budgeting system.  This printable kit has it all!  At only $10, it's inexpensive and simple to use.
The system goes hand in hand with my "Budget Series" that's coming soon!  It's the "manual" that goes with the "class". Get a head start on the series and order your kit now.  The budget system is not required to follow along with the series. It just makes things much easier & more organized for you. You can also choose to create your own printables or write them down in a notebook.  On the other hand, the series is not required to manage and use your budget binder.  You can print it out and start budgeting on your own.
System Includes:
Cover Page
Assembling your budget binder
Evaluating Your Budget
Record of Accounts
Income Tracker (1st-15th)
Income Tracker (15th-31st)
Monthly Due Date Schedule
Debt Tracker
Annual Expenses
Annual Expenses (Blank)
Monthly Expenses
Monthly Expenses (Blank)
Variable Expenses
Weekly Budget
Monthly Budget
*Binder & Tabs not included
I will go into detail on how my "Budget Binder" is set up during my "Budgeting Series".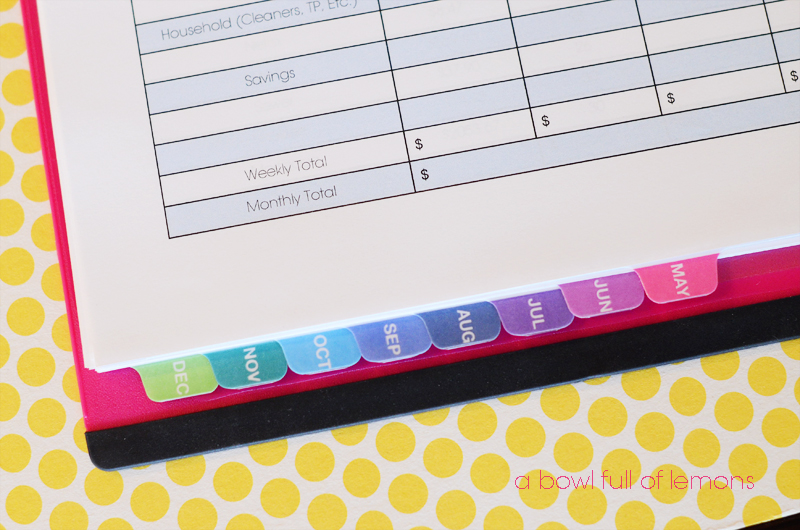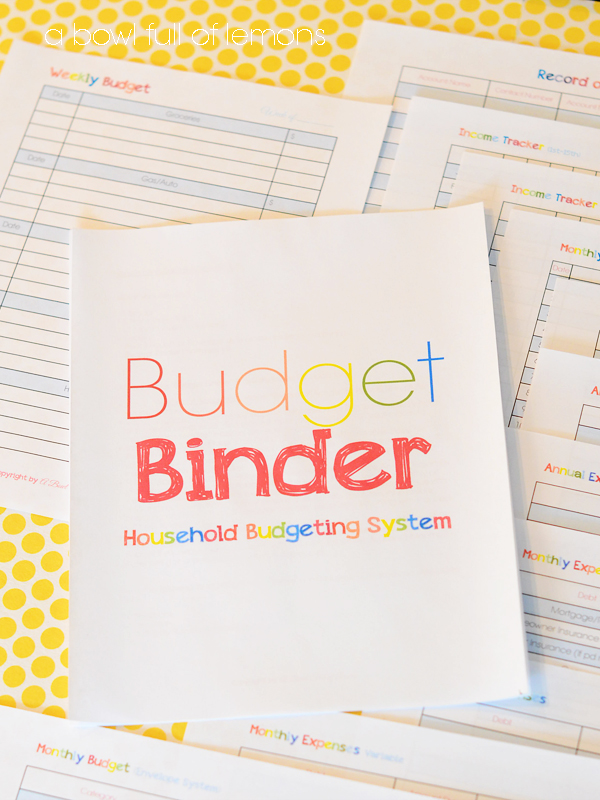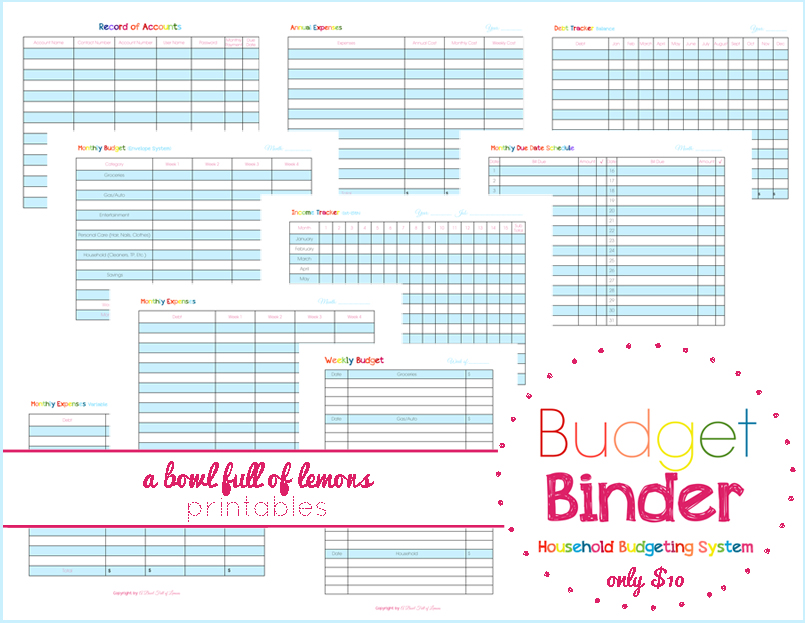 HOW CAN YOU GET ONE? 
The Budget Binder: Household Budgeting Planner is only $10 and includes 15 pdf printables (listed above).  Print them out as many times as you need. *Binder & tabs not included.
Click on the "BUY NOW" button below to purchase via paypal. Once you click on "BUY NOW", you will be directed to Paypal. Once you purchase via paypal, you will receive an automatic email with a link to download your file. You have 1 month to download the file to your computer. PLEASE save the file to your computer. I am unable to resend any files not saved. If you have any issues, please email me. BEFORE YOU EMAIL, please check your junk/spam folder to see if the email went there. It's an automatically sent email to the paypal address on file. You will definitely get the email. You just have to find it in your email folders.
NOTE:
*Last year, I was able to quit my nursing job and become a full time blogger (thanks to my faithful readers).  A Bowl Full of Lemons has become a successful blog &  I am able to make a decent income from it.  I earn revenue through advertising on my blog & through my Amazon store.  As a supplement to my advertising & amazon store income (which is very unpredictable),  I have introduced printables to go along with some of my blog series (Emergency Preparedness Printables/Ebook & now Budgeting). Not only does this allow me to continue blogging for you, but it's a fun way for you to follow along with the series, and get yourself organized too!  Thank you to everyone who has supported me by purchasing my printables. Without your support, I would not be able to blog.  I have the best job in the world.   <3 Toni
Tags: budget, budget binder, budgeting, ebook
April 2013, Blog, Budget, budgeting, envelope system, finances, household budgeting planner, Organize, organize your finances, Planners & Binders, printables, printables for sale, Slider Posted in 198 comments