Welcome to A Bowl Full of Lemon's link party! We host this fabulous party so YOU can share your talented projects. You can link up in just about any catagory: Organizing, decorating, renovating, culinary, arts & crafts, etc. So, share your projects with us today!
We would love to have you participate!
Link up ideas:
Recipes
Organizing & Cleaning
Arts & craft projects
Furniture
House/room pictures
Everything in between
and YOUR link parties!
OUR FAVORITE LINK UP:
This time of year might just be my favorite. We've already enjoyed our first and second and third and… (well you get the idea) backyard campfire. Having friends over for a chilly evening of laughing, playing and making s'mores is my definition of a great ending to any day, as long as I have nothing to do with building the fire. I have yet to successful build and start any campfire!
Thanks to Tricia over at Every Nothing Wonderful my luck might just be changing.  She offers a great tutorial (here) on how to make your own fire starters.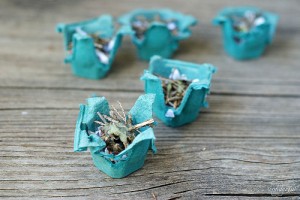 "Made easily and quickly with supplies we all have they are an easy way to start a fire. They ignite quickly, are light as a feather, and cost nothing – perfect for camping and backpackers to home fires and easy for kids to help assemble."
Tricia has a wonderful blog full of recipes and ways to re-purpose everyday items and so much more! Be sure to stop by www.everynothingwonderful.com for all her latest posts.
We would love to see what project you've been working on, so make sure you grab a button and link up!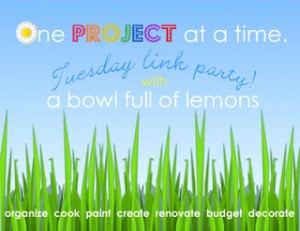 Tags: link party, one project at a time
Blog, link party, May 2013, One Project at a Time Posted in 21 comments