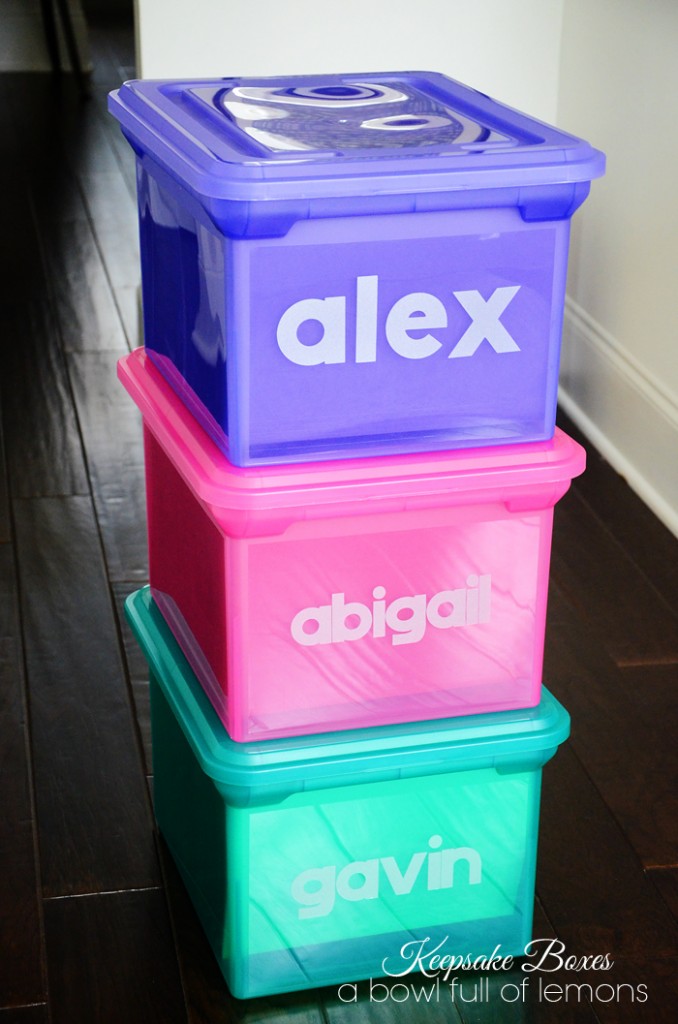 When you have kids, you accumulate a gazillion papers, artwork, pictures, etc.  It can be hard to keep them all organized. It's essential to get a system in place to file away the keepsakes that you want to cherish.  Later on, when you want to look through their things, you will be able to do so easily.  I found some plastic bins from Office Depot to organize our 3 kids memories.  They are the perfect size, they're large enough to hold a lot of kid stuff and they stack well.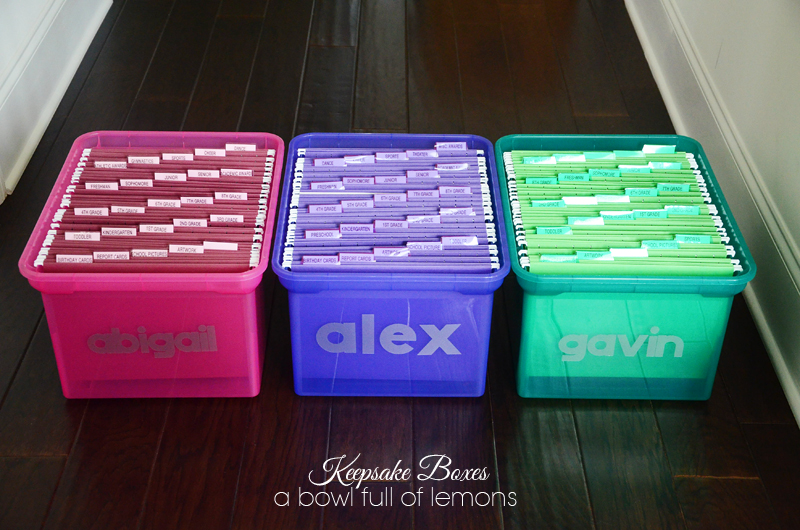 I used my labeler to create labels for each file.  I choose the Smead "Color" hanging folders. I organized them into the following categories…
– Birthday Cards
– Report Cards
– Artwork
– School Pictures
– Toddler
– Preschool
– 1st – 12th Grades (1 file for each)
– Academic Awards
– Athletic Awards
– Dance
– Cheer
 – Sports
– Theater
– Misc Awards
– Gymnastics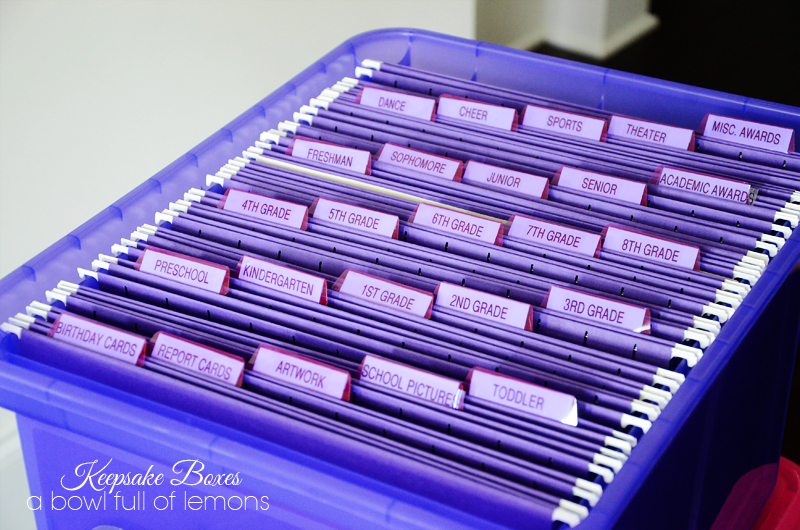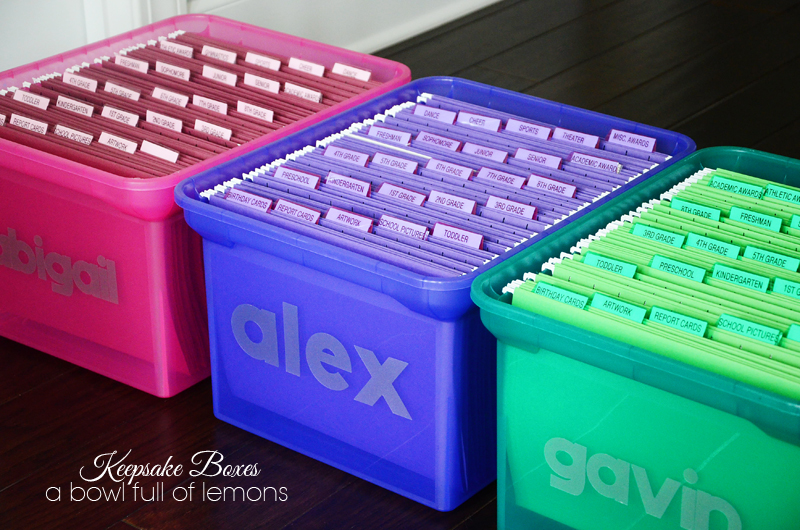 I used my Cricut Mini to make the names on the front of each box.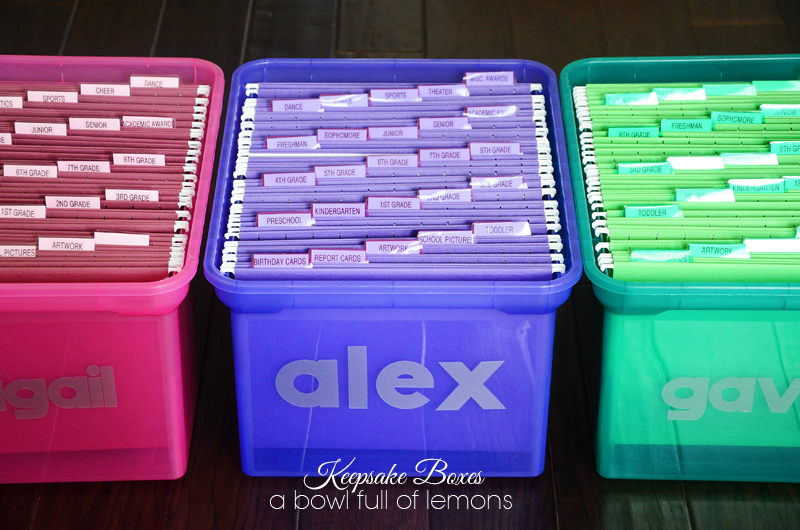 HAPPY ORGANIZING!
This post is sponsored by Office Depot. All opinions are my own.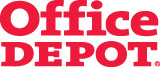 Tags: keepsakes, kids, office depot, organizing
autumn, back to school, Blog, Featured Posts, July 2013, keepsakes, kids, Office Depot, office supplies, Organize, Other Spaces, pictures, Slider Posted in 55 comments