School is back in session and its time to get the kids organized!  I have three children so homework time in our house happens pretty much every day.  This year, I created a "Homework Caddy" to make it easier for the kids to find what they need when doing homework and projects.  Do you keep your extra school supplies in an easy to find place for your children? If not, keep reading!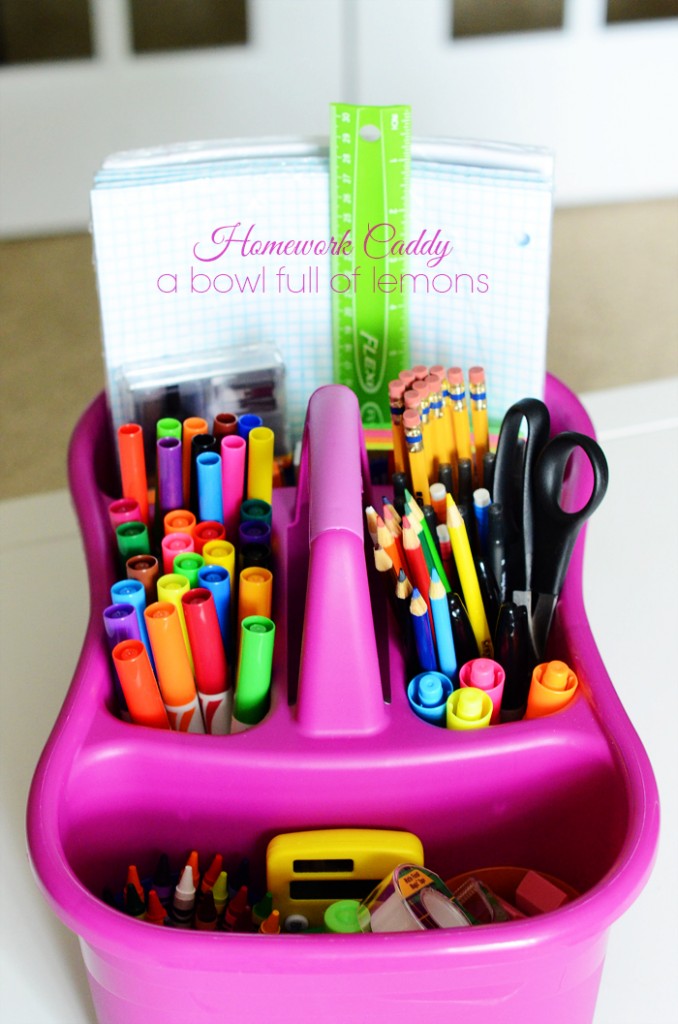 I  purchased this caddy & all of the supplies at Walmart. Everything fits perfectly.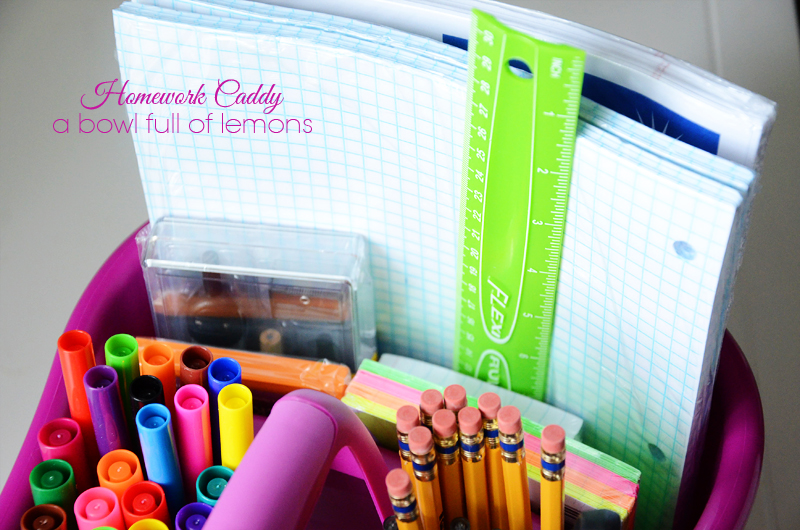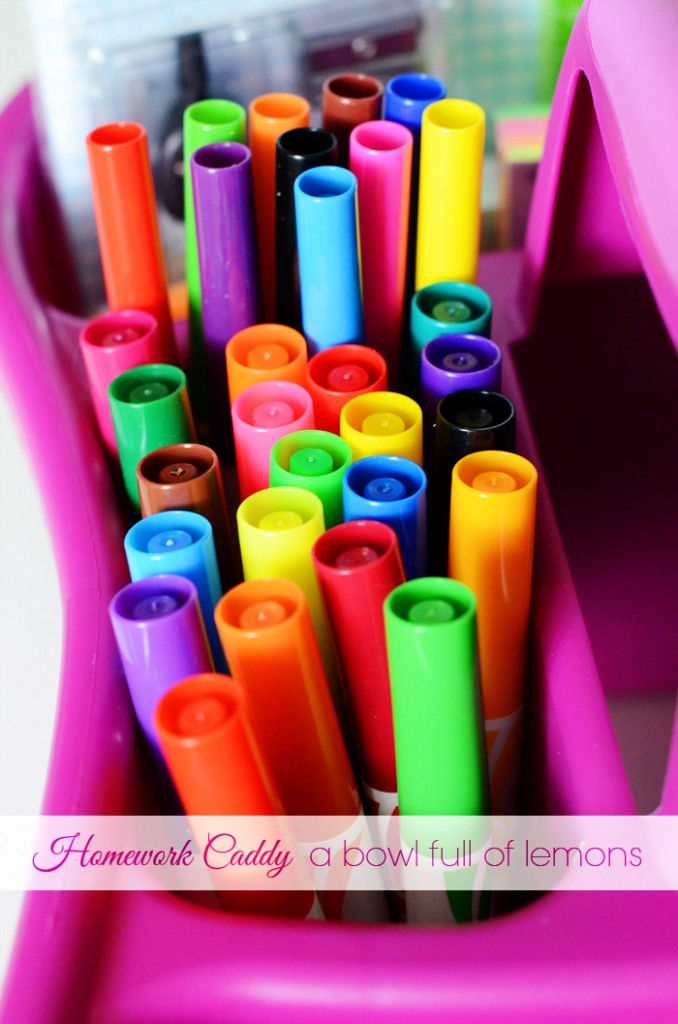 Here is a list of everything that's included in our "Homework Caddy"
Markers
Crayons
Pencils
Pens
Colored Pencils
Highlighters
Stapler
Erasers
Glue
White Out
Calculator
Protractor Kit
Pencil Sharpener
Tape
Graph Paper
College Ruled Paper
Scissors
Index Cards
Ruler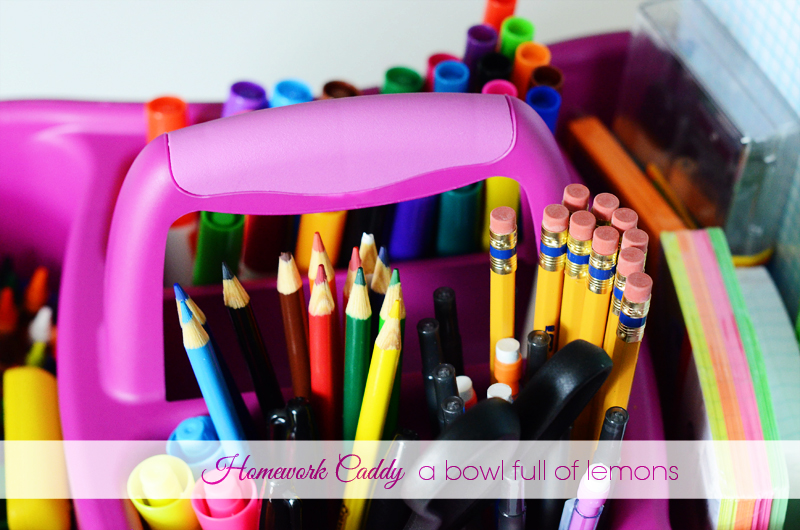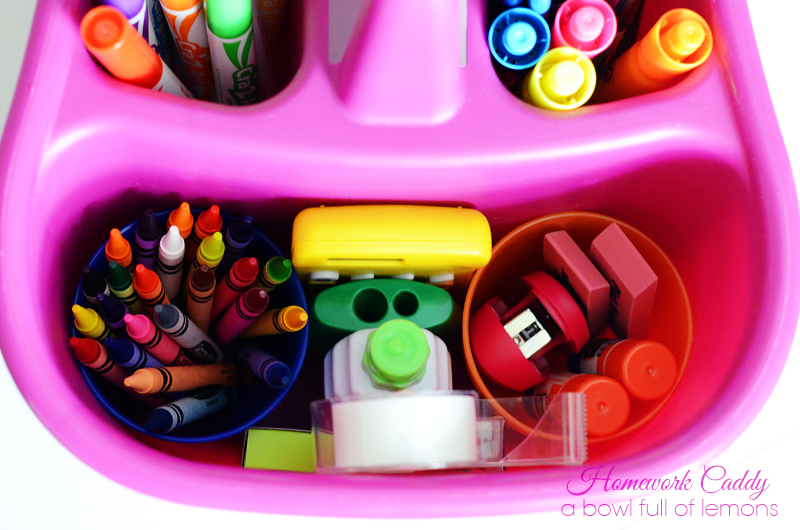 When it's time to do homework, I bring out the caddy and put it in the middle of the kitchen table. The kids love it!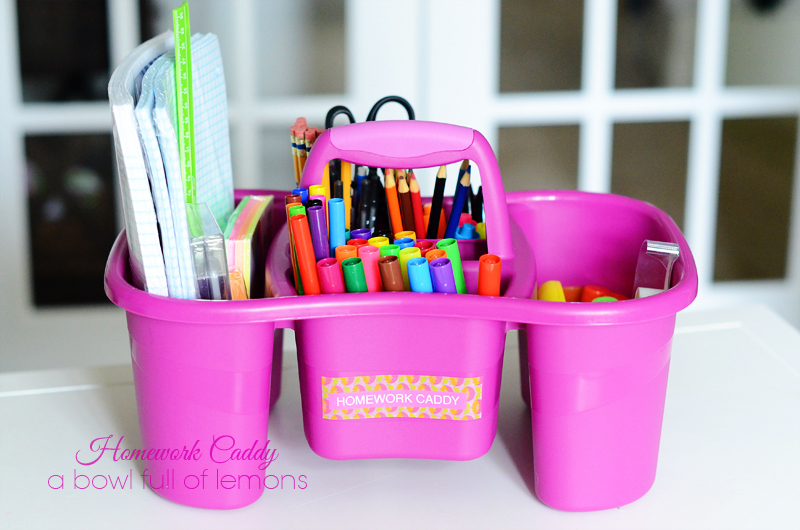 HAPPY ORGANIZING!
Tags: back to school, caddy, organizing, school supplies
August 2013, autumn, back to school, Blog, kids, Office, office supplies, Organize, Other Spaces, school supplies, storage Posted in 32 comments