Calling all planner addicts.  Introducing the November photo of the day planner challenge.  Join us and take a picture of each day in November for a chance to win some great holiday prizes.  To see the challenge from October, visit here.  Share your pictures on Instagram or email me your blog link with all 30 days (if you win). Use the hashtag #planneraddictspotd on IG.  If you would like to follow me on Instagram, my user name is tonihammersley. Happy Planning!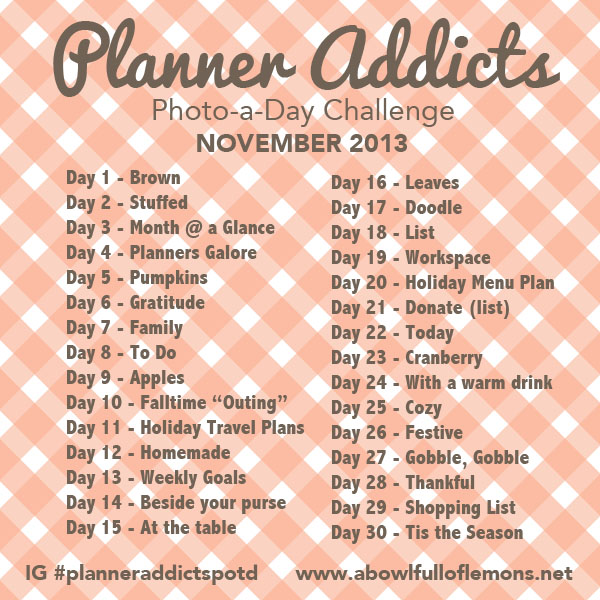 Challenge Rules:
1.  You must complete all 30 days of the challenge.  You don't have to do this in order.  As long as all 30 days are completed by November 30th, you are good to go!  Make sure to use the hashtag #planneraddictspotd when sharing on IG.
2.  You must be able to show me all 30 days, if you win. (The planner giveaway will be the week after the November challenge has ended).
3.  In order to win a prize from ABFOL, you must be ABFOL blog subscriber  (top right of the blog) as well as ABFOL Facebook fan.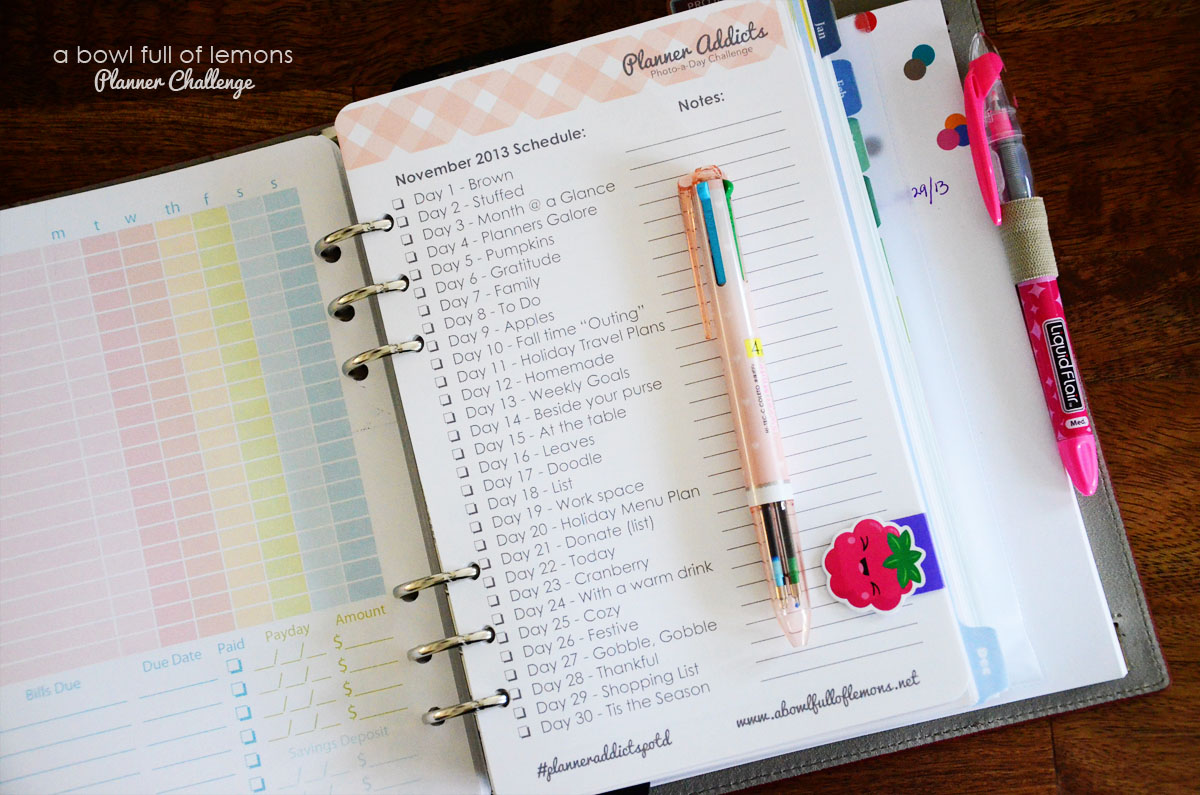 If you would like a FREE challenge print out to place in your planner, click below.
Tags: planner, planner addict, planner challenge
Blog, October 2013, planner addicts Posted in 55 comments