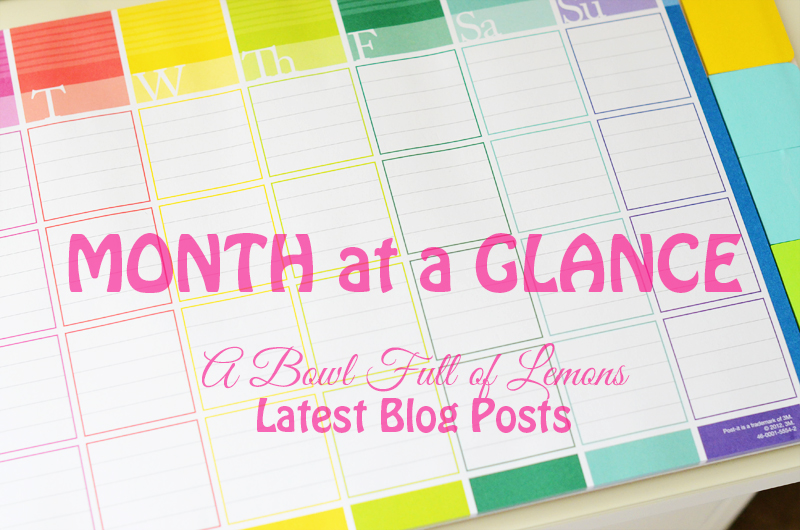 As the end of the year rapidly gets closer, it's fun to pause and reflect on where the year has taken us. The holiday season is in full swing and that can make it difficult to find time for ourselves and so I encourage you to pull on your comfy slippers, sip a hot beverage and do just that; enjoy some time just for YOU.  We've had a great month here on A Bowl Full of Lemons and if you missed any of the posts, you'll surely want to catch up a bit.
With the announcing of Octobers POTD winner, we began our new Planner POTD Challenge (our winner will be announced next week, so stay tuned!).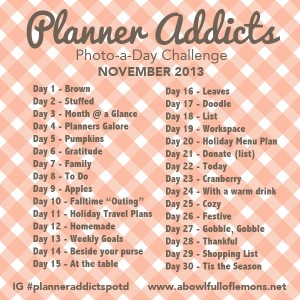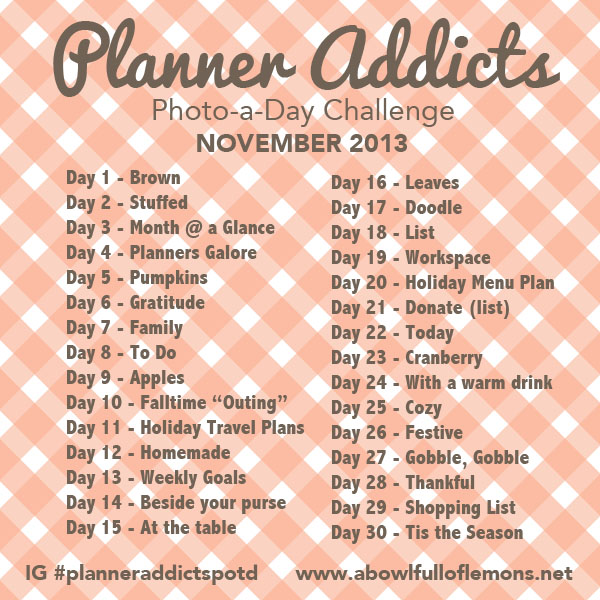 We introduced you all to our fantastic Creative Team, that will be sharing their wonderful tips and ideas from their personal blogs. To help get you ready for the Christmas season, the Classic Holiday Project Kit was made available for purchase, ideas for a gift wrapping station and gift wrapping caddy were shared.
For your convenience, we gathered all this months posts and put them in one easy to find spot. You can click <HERE> to find all of November's posts. You can also click on the "Month at a Glance" pull down menu and pick your desired month to find all our posts from past months.
Tags: contributors, give away, link party, month at a glance, planner addicts
Blog, month at a glance, November 2013 Posted in 2 comments