Are you prepared for the holidays?  One thing that will help make your holidays run a little smoother is by creating a Gift Wrapping Caddy. Today I'm sharing how I organize my gift wrapping supplies all together. Keep reading… At the end, there is a little surprise.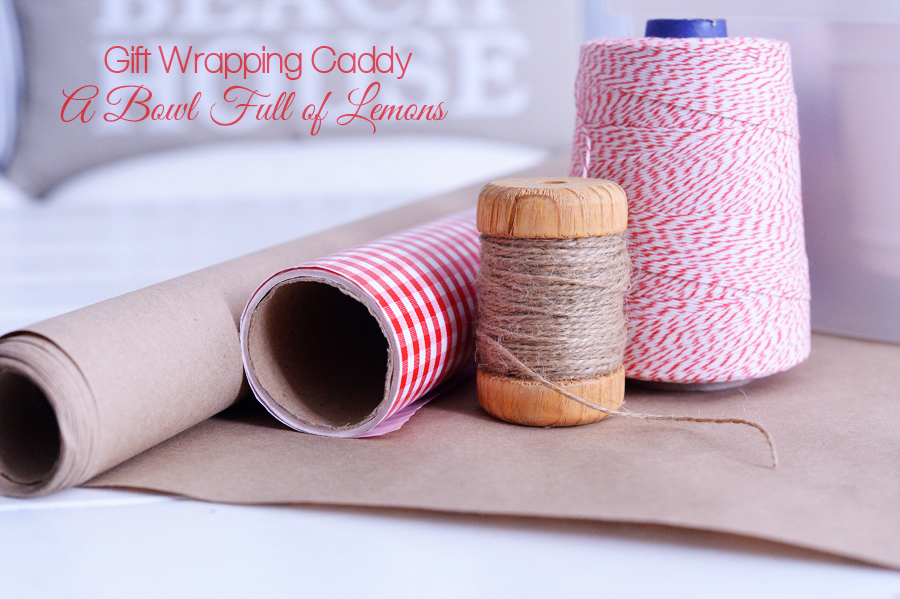 Things you will need:
Scissors
Tape (Decorative, Shipping, Scotch)
Shipping Labels
Pens/Markers
Tissue Paper
Gift Tags
Receipt Organizer
Embellishments (Bells, String, etc…)
Sharpie
Ribbon
Bows
Wrapping Paper
Caddy or container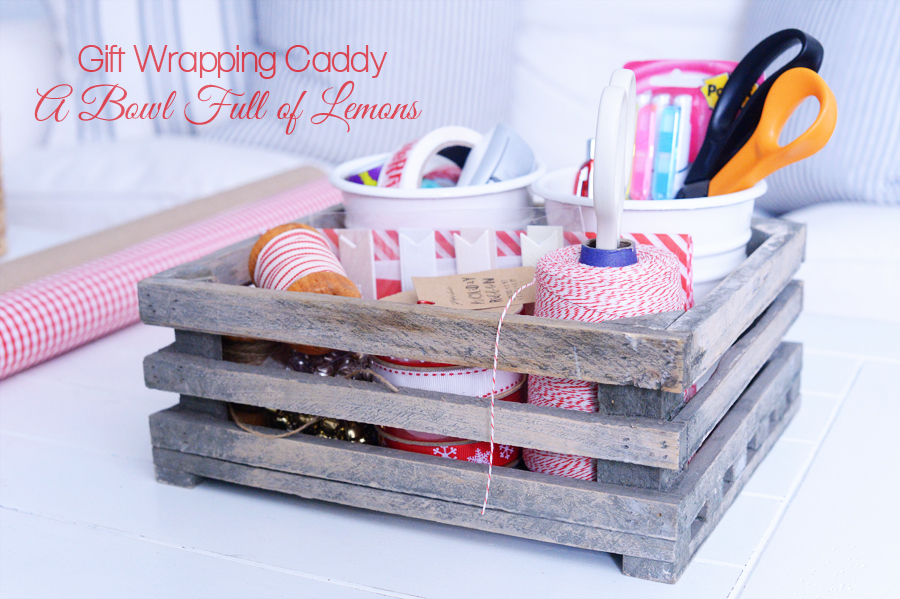 Gather up all of your supplies and organize them inside of a caddy or a box/bin/crate.  Anything will work.  I used an old crate because it goes well with the beach theme of my living room.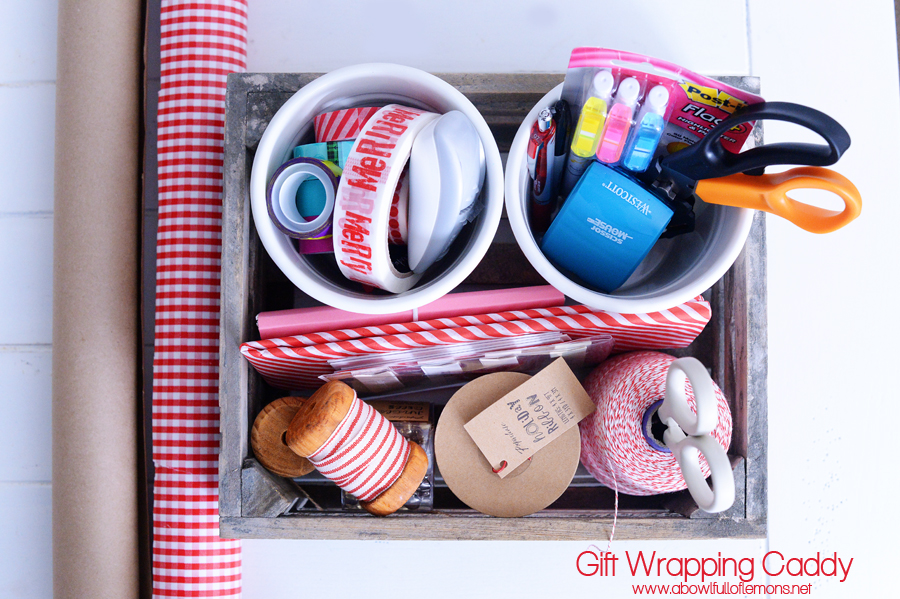 Since I wrap most gifts in my living room (on my coffee table), I will leave this crate in here.  Every time I purchase a gift, I will (try my best to) wrap it right away and inventory it in my Holiday Planner, so I don't forget what I wrapped.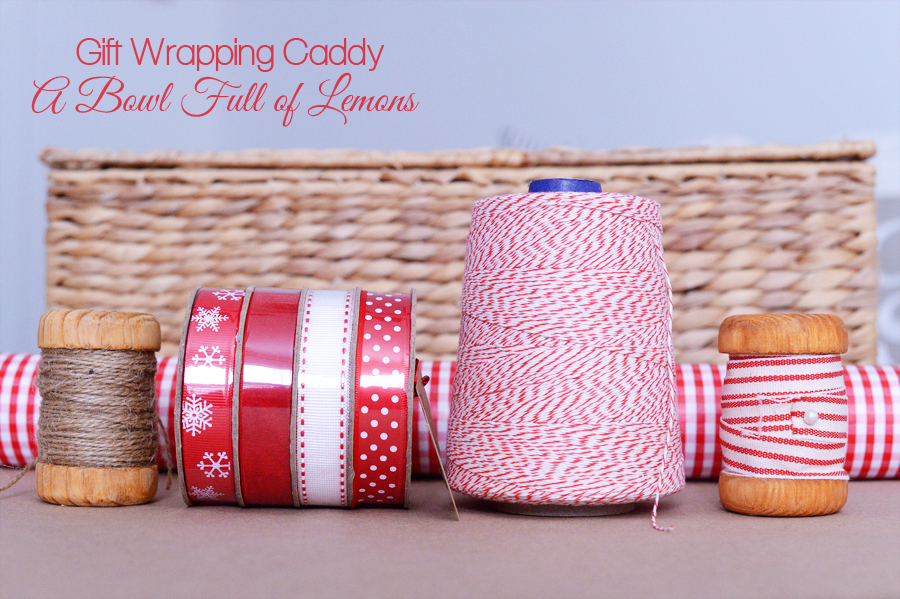 Are you all set with gift wrapping supplies this year?  If not,  I have some exciting news.  To help get you prepared for the holidays, Im giving away a HOLIDAY PREPARATION KIT (sponsored by Penny Wise Office products – a company for women) to one lucky winner this week!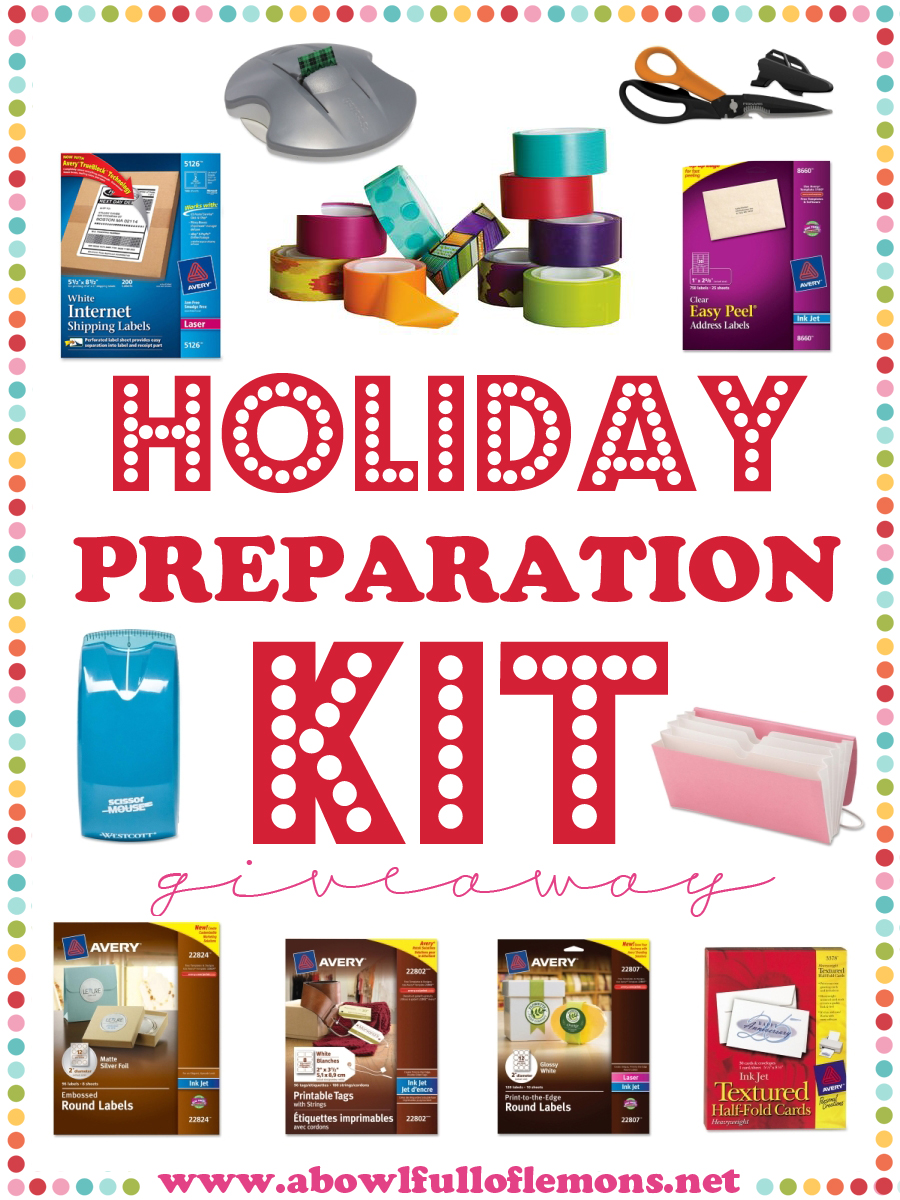 What's included in the HOLIDAY PREPARATION KIT Giveaway?
For Home Made Holiday Gifts, Cards, and Wrapping Gifts:
For your Gift Wrapping Caddy

:
What is the value?
This kit retails for $150.00.
Details:
This giveaway is open to all Continental US residents ages 18 and over.  The giveaway begins now and will end on 11/30/13 at 12:00 am EST.  The winner will be announced on December 3rd.  You will have 24 hours to claim your prize. Good luck!