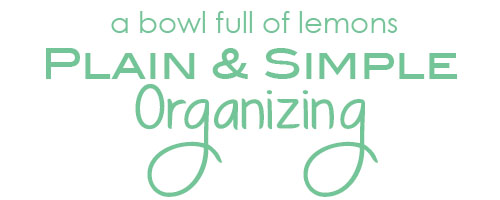 Welcome to your very first "Plain & Simple" organizing challenge. This month we are focusing on the kitchen & today we are going to get our baking essentials squared away.  Do you have a certain area in your kitchen where you whip together some delicious cookies or homemade bread?  You should have all of your ingredients within arms reach of your preparation area.  Remember, our goal this month is to create a "FUNCTIONAL" (& organized) kitchen.
YOUR CHALLENGE:
1.  Pull out all of your baking ingredients (list below).  Check expiration dates.
2. Make a list of missing ingredients & go shopping for needed items.
3.  Clear out a kitchen cabinet, shelf, or drawer that will be used as your new baking cabinet.
4. Label your containers & stock your new space.
5.  Start baking some delicious homemade recipes!!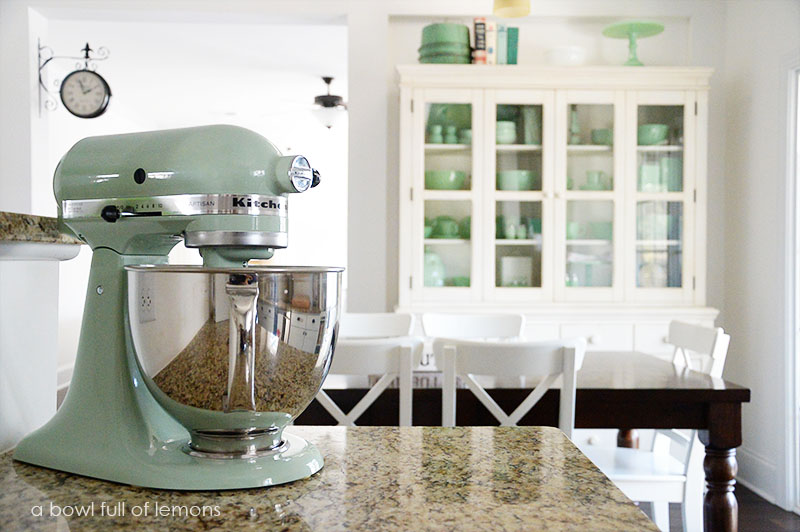 You can use any type of container to create an organized baking space. I chose OXO containers.  They are easy to open when your hands are messy and fit well together.  Another idea would be mason jars. They are inexpensive and they come in many sizes.
MY CONTAINER SIZES
I use the 0.9 qt OXO containers for my small baking ingredients (baking powder, baking soda, etc).
I use the 2.4 qt OXO containers for my medium sized ingredients (brown sugar, dk brown sugar, etc)
I use the 4 qt OXO containers for my large ingredients (Flour, sugar, oats, etc.)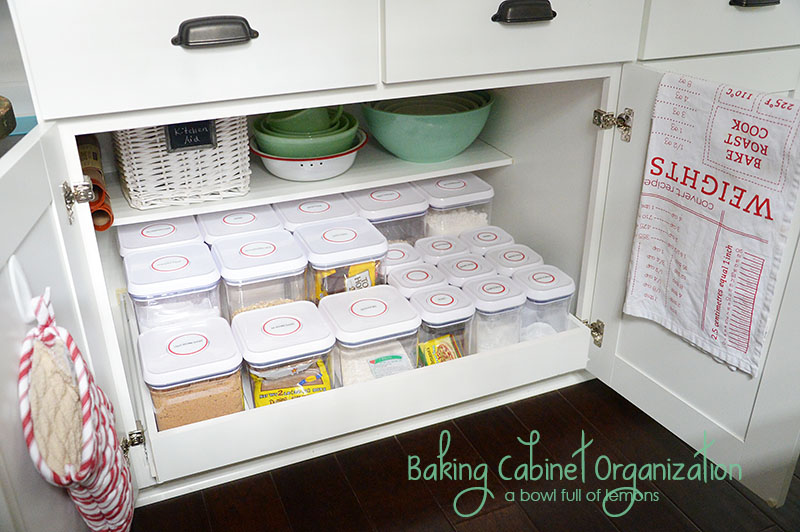 INGREDIENTS IN MY BAKING CABINET
Large Containers:
All Purpose Flour
Self Rising Flour
Bread Flour
Powdered Sugar
Old Fashioned Oats
Quick Cooking Oats
Chocolate Chips
Granulated Sugar
Medium Sized Containers:
Light Brown Sugar
Dark Brown Sugar
Bisquick Mix
Small Containers:
Cocoa Powder
Raisins
Baking Chocolate Bars
Baking Powder
Baking Soda
Yeast (Individually packaged)
Corn Starch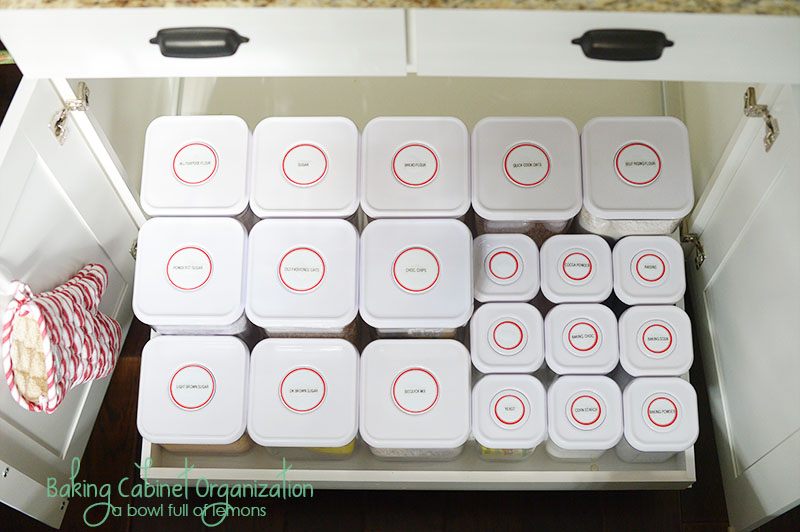 I use my Kitchen Aid almost every day, so I organized all of the tools for the mixer into one basket and placed it in my baking cabinet.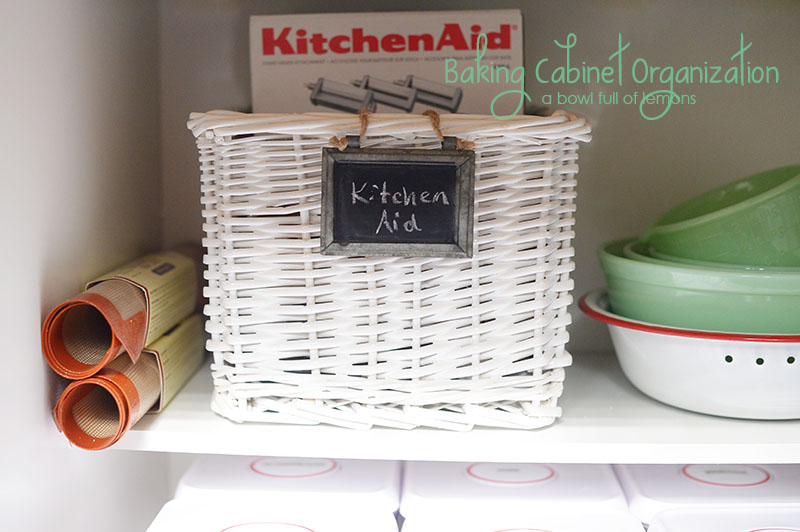 Your favorite mixing bowls should also be in the same area as your baking supplies.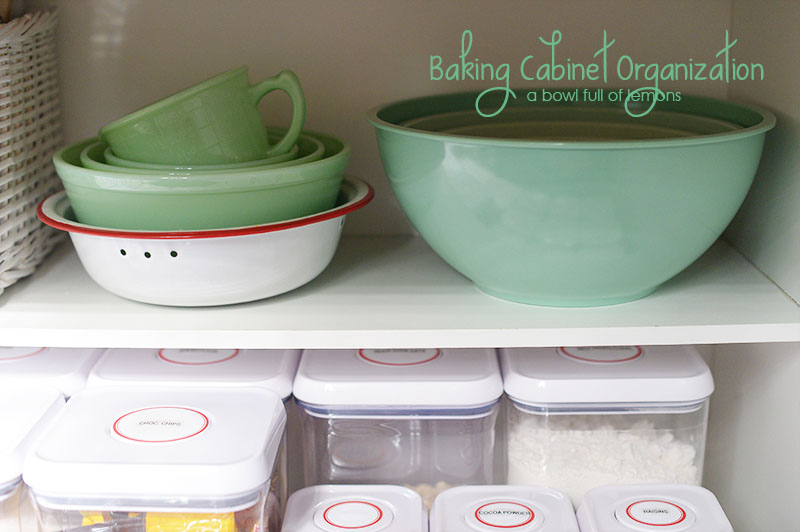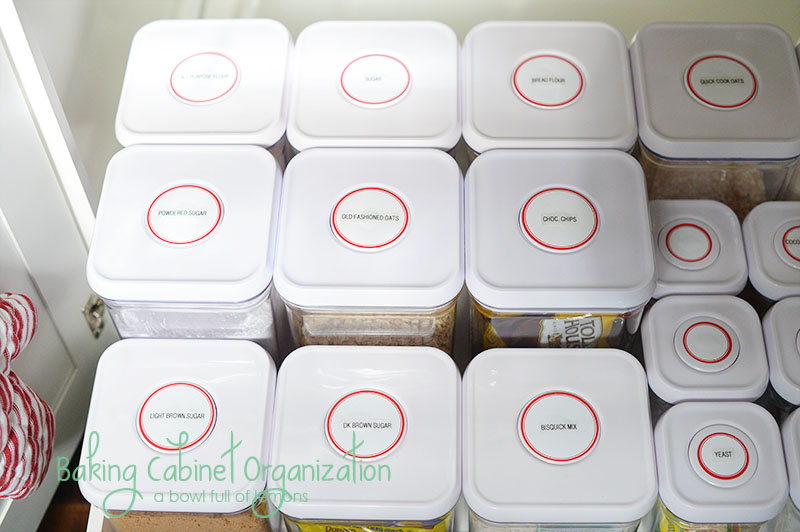 I used the Martha Stewart kitchen labels from Staples. They come in 2 colors (red and aqua), as well as 2 sizes.  I labeled them with my Brother P-Touch & used the clear label tape for the labels.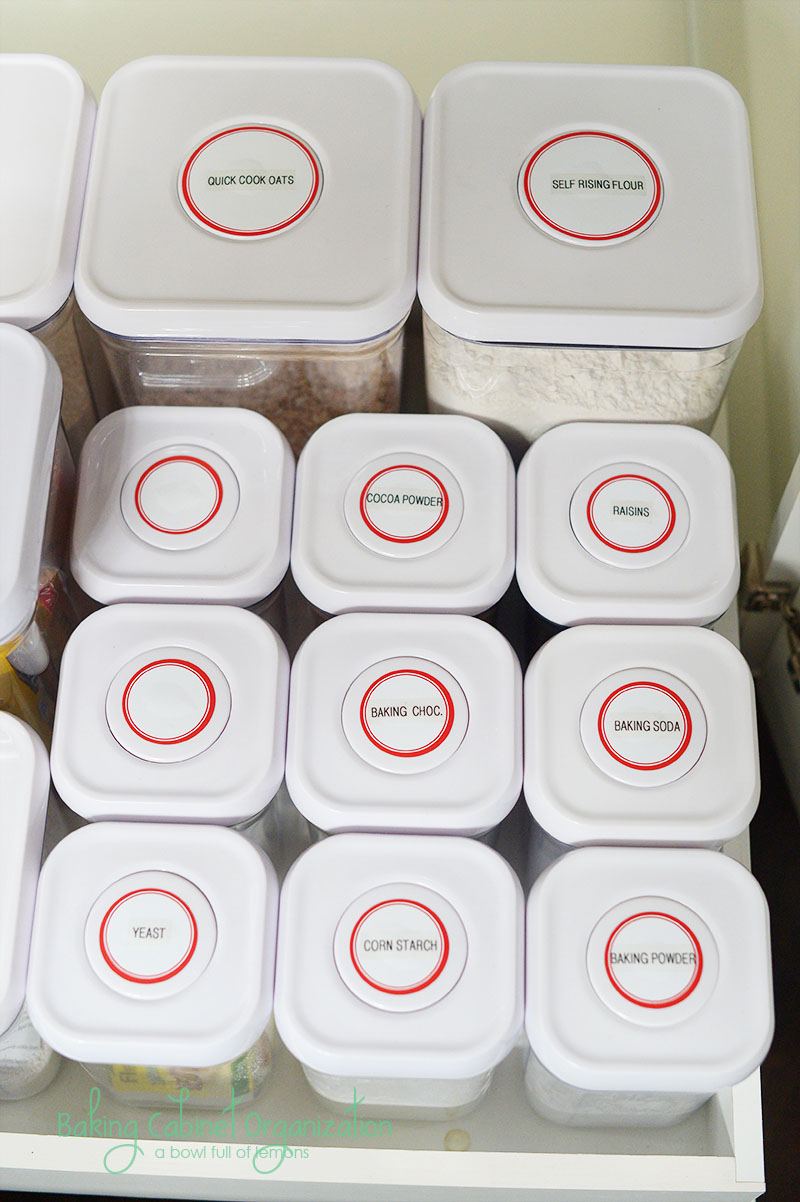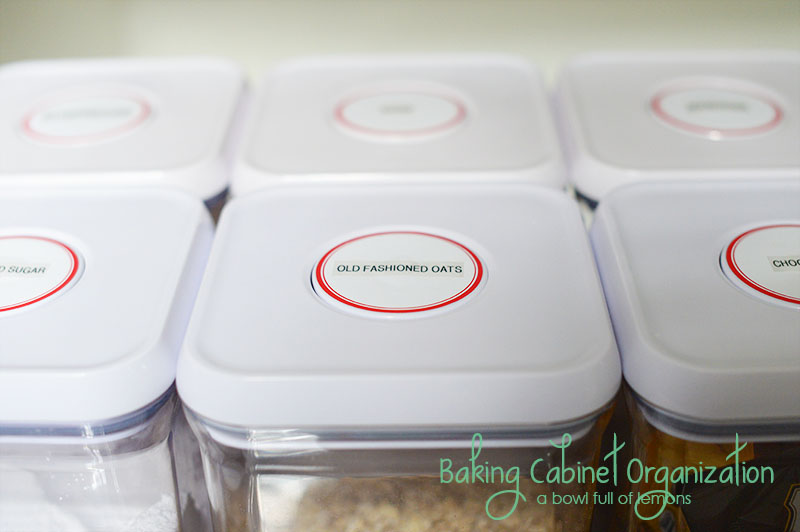 Last but not least, to use every inch of my space, I hung my pot holder on a command hook (on the door).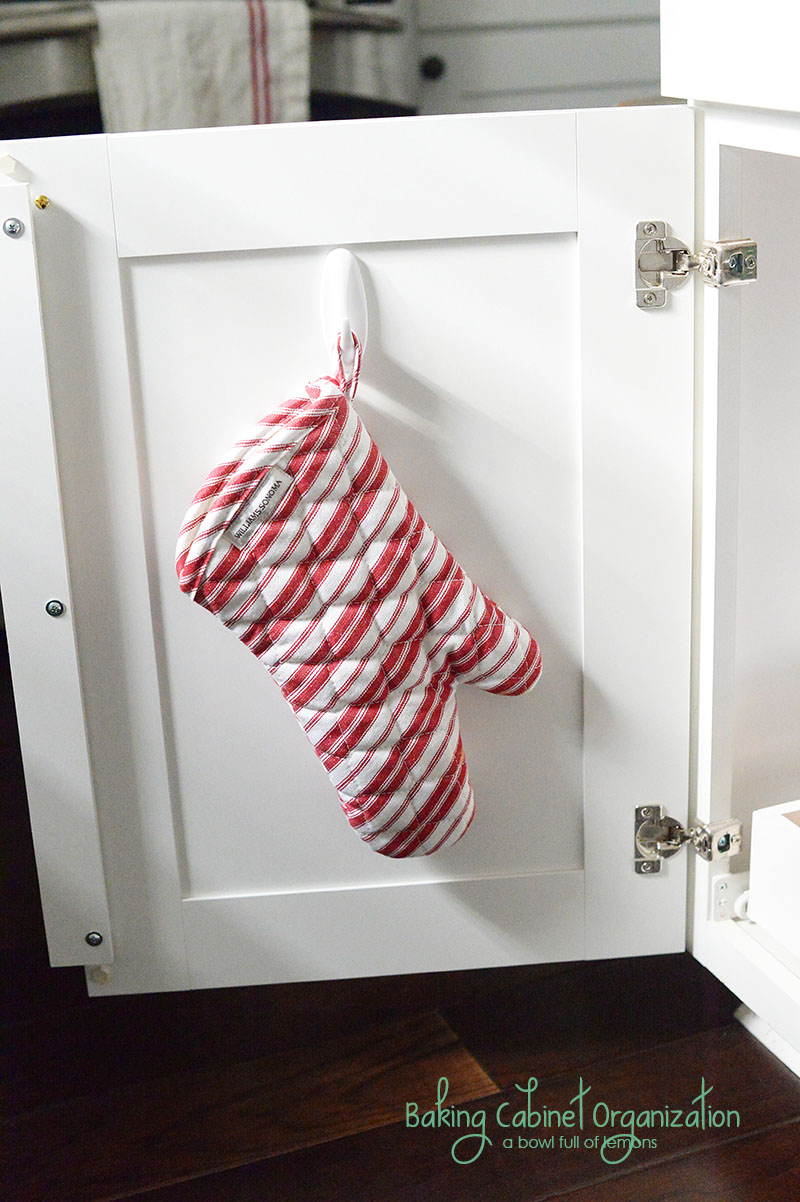 You do not need a pull out drawer to create this space.  Any cabinet will do, as long as your ingredients are corralled together, and close to where you prepare your recipes.  In a few days, I will give you your next kitchen challenge. If you would like to share your challenge pictures, you can join A Bowl Full of Lemons Home Organization 101 Facebook Group and share your pictures on the "Kitchen Organizing" event page. You can also share via instagram. Use the hash tag #ABFOLplainandsimple. Have fun!!
HAPPY ORGANIZING!
Tags: kitchen, kitchen organization, organization, plain and simple organizing
Blog, food storage, January 2014, Kitchen, Organize, Plain & Simple Organizing, Slider Posted in 36 comments