Hello, Tuesday! I have to say, thank you, to all the wonderful bloggers that have linked up over the last week or two sharing free printables for just about everything under the sun. I wish I could feature you all and share your handiwork with our readers. If you haven't taken notice, please take the time to go through the link parties and see the lovely posts that have been linked!  I'm an addict and you all are feeding my addiction! Thank you.
If today is your first time joining us, welcome! Today is our weekly link party where we turn the spot light on a couple of my favorite link ups from the previous weeks party. You can share whatever you're working on in your neck of the blog-world, we simply ask that you grab a button so your readers know about the party.
Favorite Link Ups:
Recently, we've had a lot of readers asking about meal planning. It's not something that is typically covered on the blog but as budgets are set up for the new year, groceries are definitely a hot spot for cutting back, saving and planning. So, I'd like to share one of my favorite links from Margo at Joyful Homemaking. Click <HERE> to see her sample menu plan and get inspired to get started with your own meal planning today!
Let me be real with you for a moment. Back in the Fall, I was at the drive through at my bank. As I waited for the teller, I started noticing this sickening smell. I feared something had died in the car and had picked that very moment to start the decay process. As I fumbled around my seat and the console to find what was causing the offensive odor, I happen to glance behind me to see my sweet little ladies bare foot propped up on the headrest. The day before, her shoes had gotten wet and I forgot to take the necessary steps to care for the kicks.  Needless to say, once we got home, those shoes found their 'forever home'… in the trash.  Had I found my next favorite link up, those shoes might have survived!  Angela, from A Typical English Home, shares her easy to follow steps (pun intended!) to saving shoes from nasty mildew smells. You can click <HERE> to see her full post.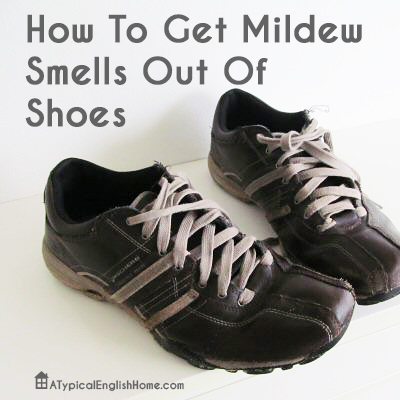 And now it's your turn! I invite you to grab a button and link up, sharing your DIY projects, tips for green living, renovations, recipes, organizational projects and progress and just about anything in between.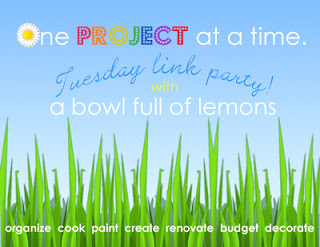 Tags: cleaning, link party, meal planning
Blog, January 2014, One Project at a Time Posted in 28 comments