Are you a parent who has yet to teach your children about money?  Raising kids is scary and teaching them about money can be even scarier.  This concept is forgotten among most families these days.  Our kids are taught the dangers of drugs and alcohol, not to put their fingers in an electrical outlet, & to eat their veggies. But what about how to manage their money?  If the lessons about money are not learned from parents, how are they going to learn them?  I'll tell you how –  the hard way, by making devastating and lasting mistakes that will haunt them for years to come.  Does this sound familiar to you?  I bet you've been down this path once or twice before.  Change your family tree by teaching your children how to manage their money.  Set them up for financial success – in the new book, Smart Money Smart Kids.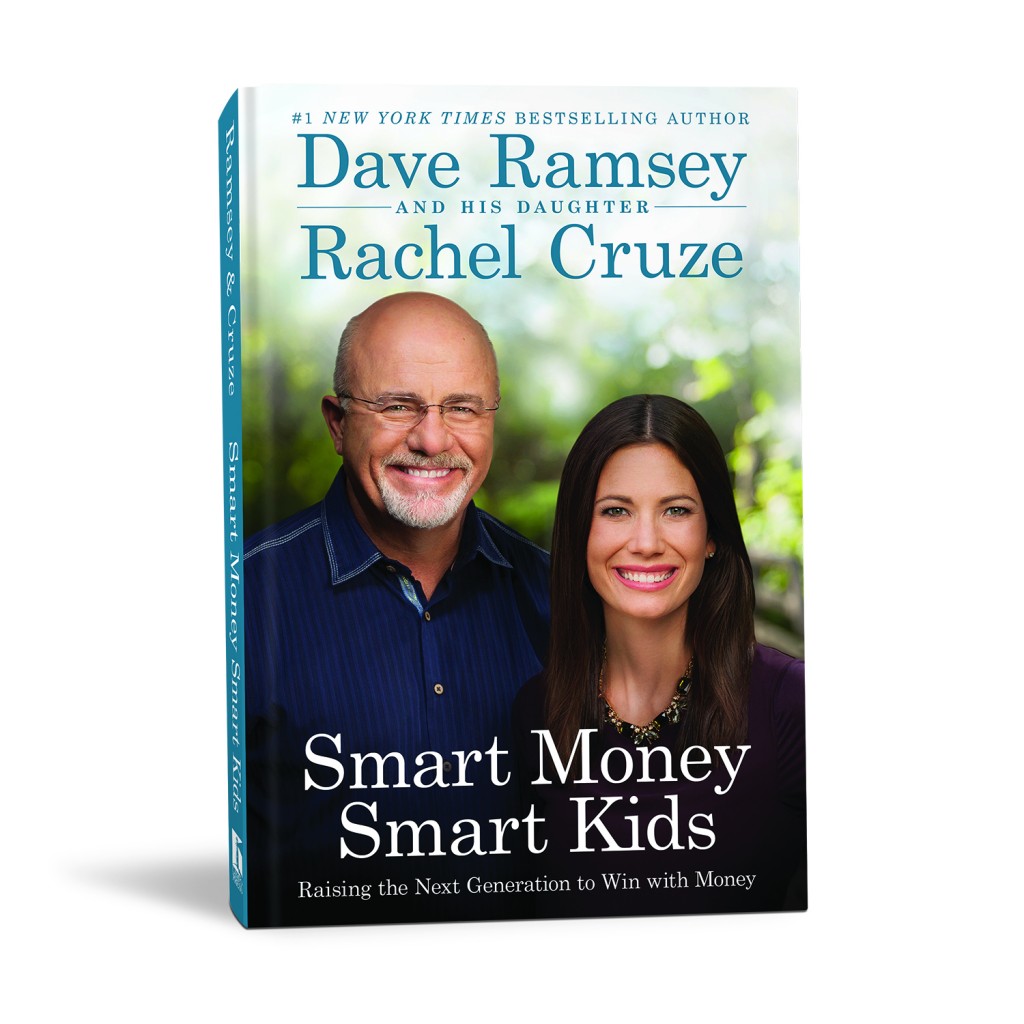 #1 New York Times bestselling author Dave Ramsey and his beautiful daughter Rachel Cruze have come together to write a fabulous book called Smart Money Smart Kids.  Within these pages, the pair have outlined the important lessons that need to be taught to our children, before they leave the nest.
Working
Spending
Saving
Giving
Budgeting
Debt
Contentment
College
My husband and I have been "preaching" to our children about money, since we began Dave Ramseys program 5 years ago.  If you know me well, you know I LOVE Dave Ramsey. He has changed our family tree. After reading this new book, we've been given even more tips and learned more ways to guide our kids to become successful with their money.  We believe it's our responsibility to teach our children right from wrong, including financial decisions.  Kids are never too young to learn, so begin right away.   I believe book has all the tools you need.   It's up to you to decide whether or not you will use them.
PRE-ORDER SPECIAL
Learn how to teach your children about money with Dave & Rachels new book, Smart Money Smart Kids.  The book is now available for pre-order.  If you pre-order,  you will receive all three options:  the hardcover book, audiobook, and E-book.  You will also receive a video lesson from Dave and Rachel as an immediate download (only for pre-orders).  That's s over $50 in free extras!!  You don't want to miss out on this awesome special.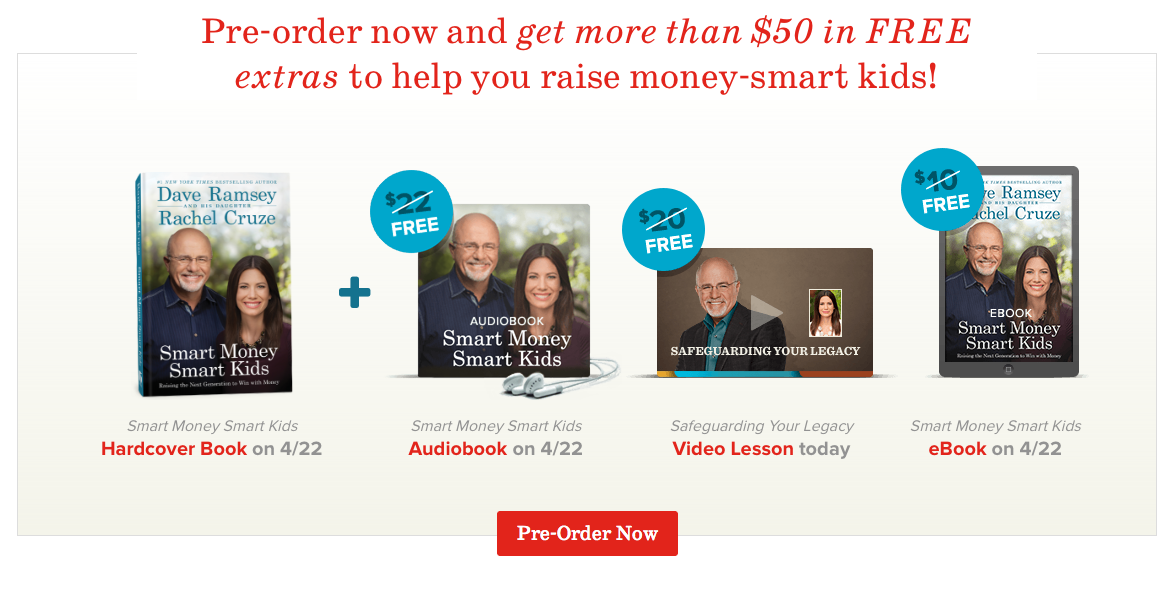 CONNECT WITH THE AUTHORS
Twitter:  @RachelCruze and @DaveRamsey
Website:  www.rachelcruze.com and www.daveramsey.com
Facebook:   Rachel Cruze and Dave Ramsey

Read A Bowl Full of Lemons disclaimer here.
Tags: budgeting, Dave Ramsey, finances
April 2014, Blog, Budget, budgeting, dave ramsey, finances, Review Posted in 3 comments