I have two favorite cleaning tools & I use them more than any other tools in my house. They are both from Scotch-Brite and they are just fabulous. The first is a lint brush & the other is the dish wand.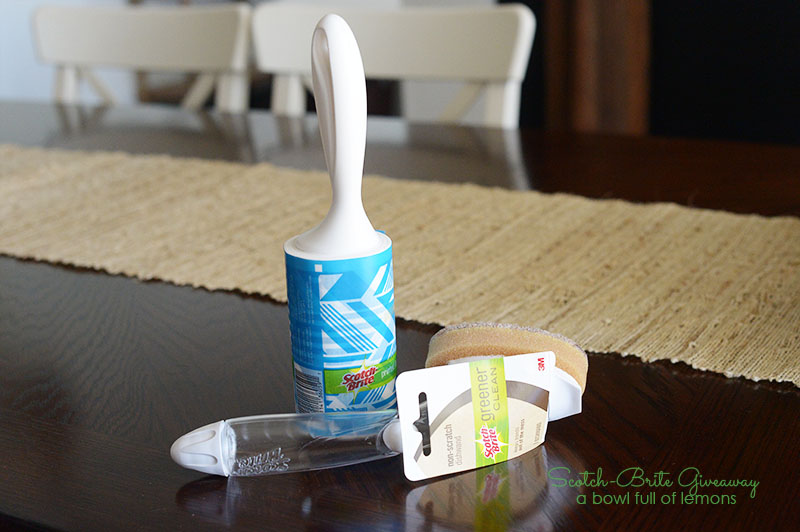 There are two reasons why I love my lint brush so much… One is called "Maggie" and the other "Jane". I have 2 persian cats. They are both the sweetest little cats you ever did see, BUT they are hairy and they shed! Their favorite spot to sit and play is on my slipcovered chair, in the kitchen. Needless to say, I get a lot of use out of my lint brush.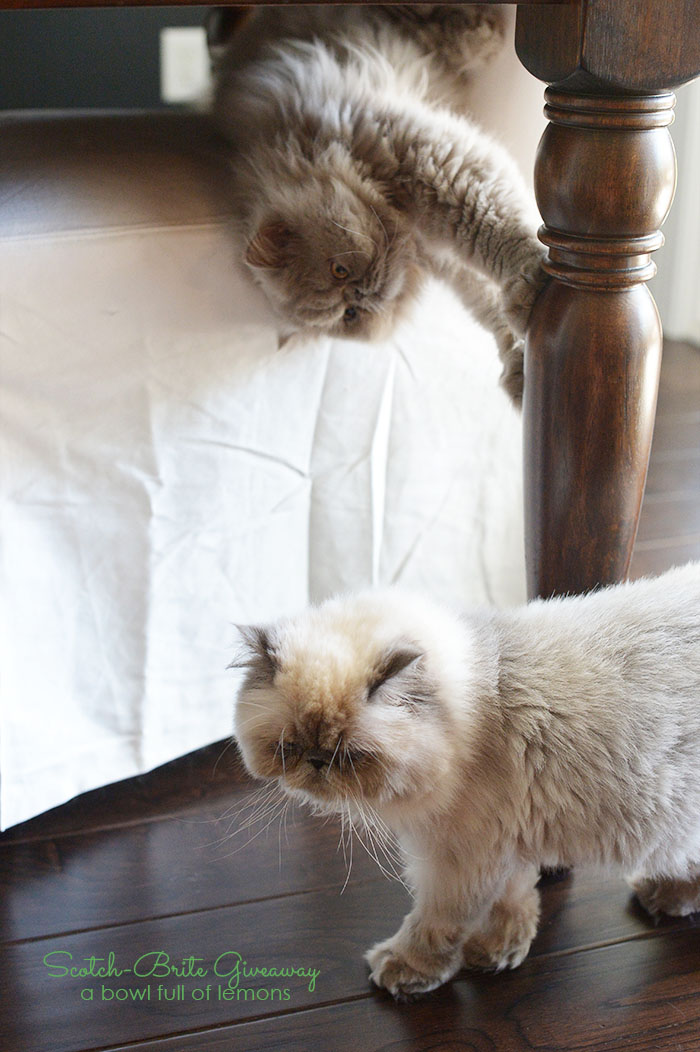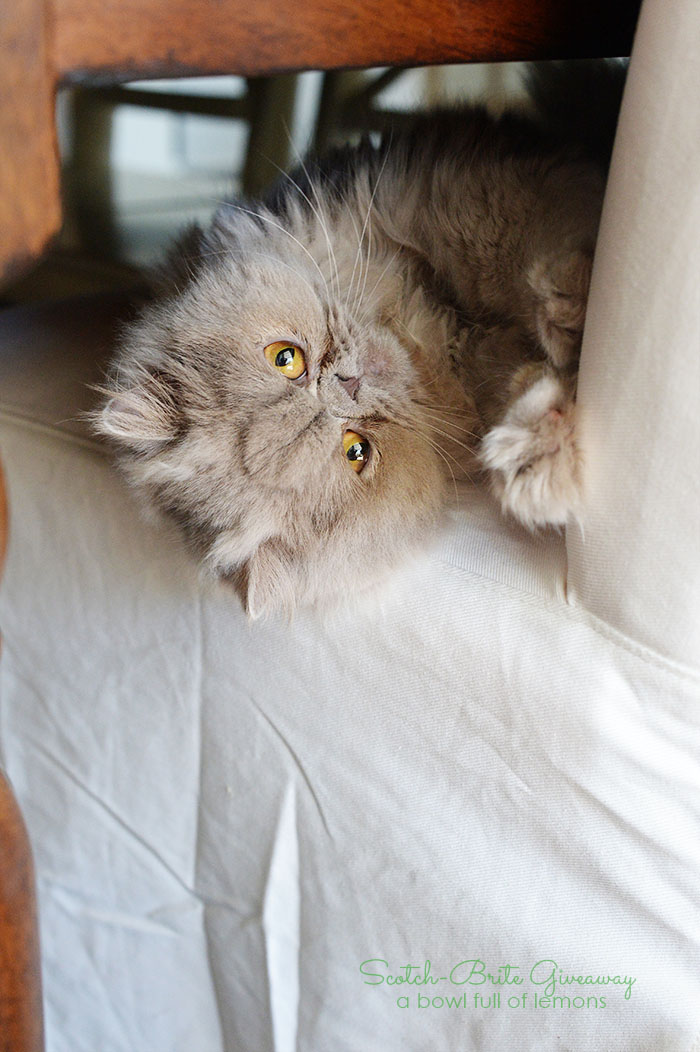 When it's time to brush off the chair, my cats look at me like I'm crazy. They don't want to give up their seat.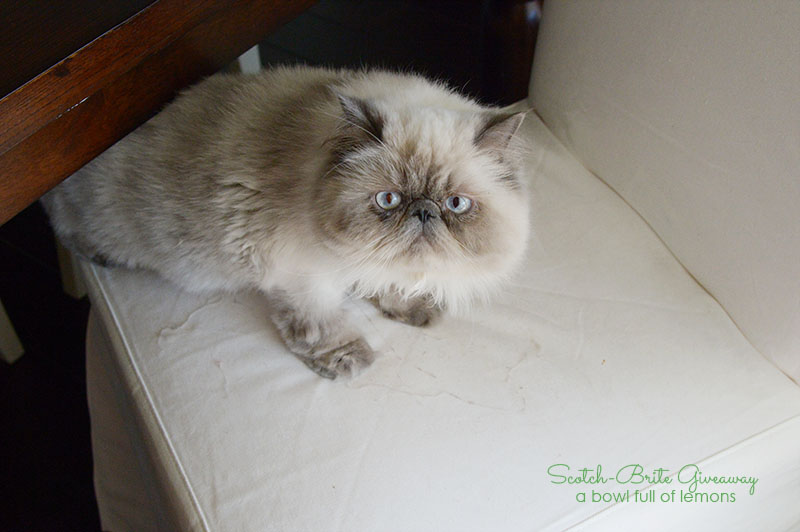 Maggie is thinking… "Back away from the chair and nobody gets hurt".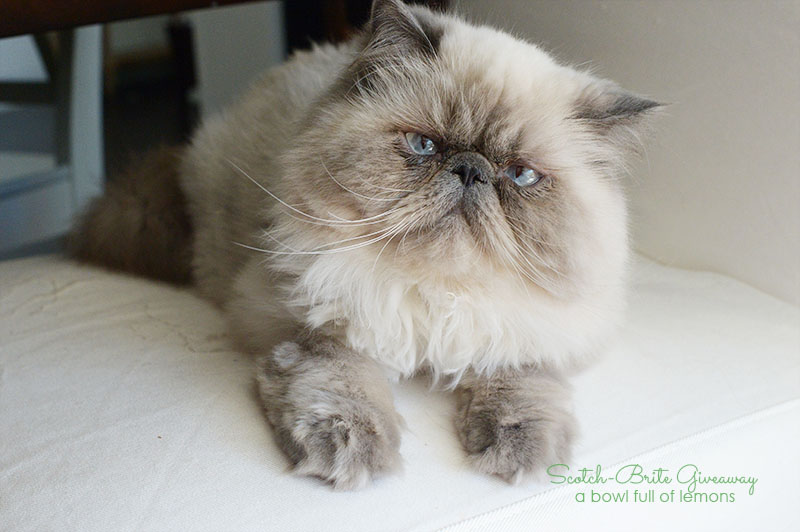 She usually just lays there while I'm rolling away the hair.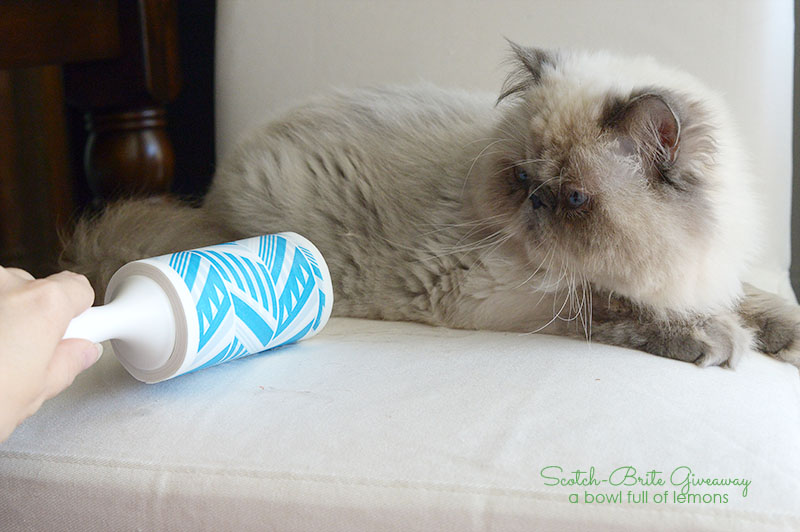 The Scotch-Brite lint brush works better than any other brand I've tried. It doesn't hurt that its stylish and colorful too! That attracts my cats inquisitive nature.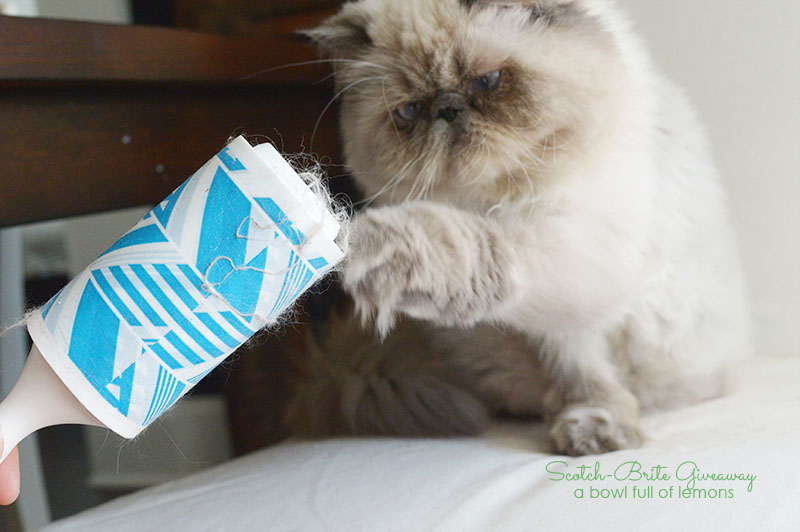 I use the lint brush on a daily basis. It picks up all of the hair.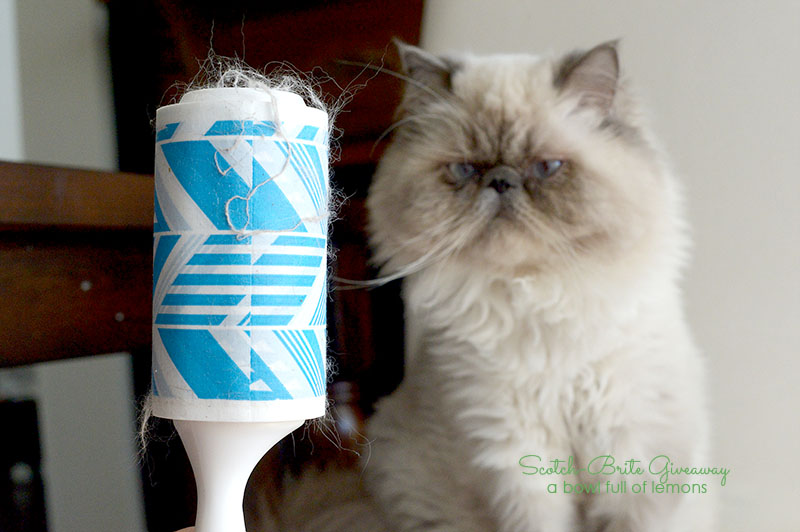 Yep… it's pretty gross.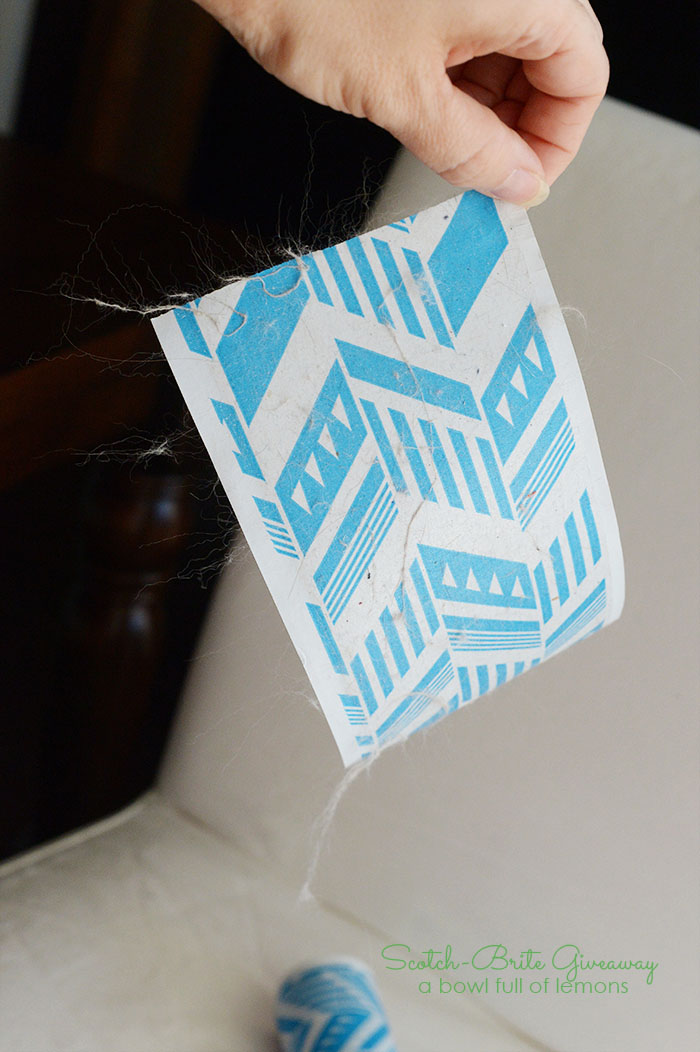 All clean now! (For a little while anyways)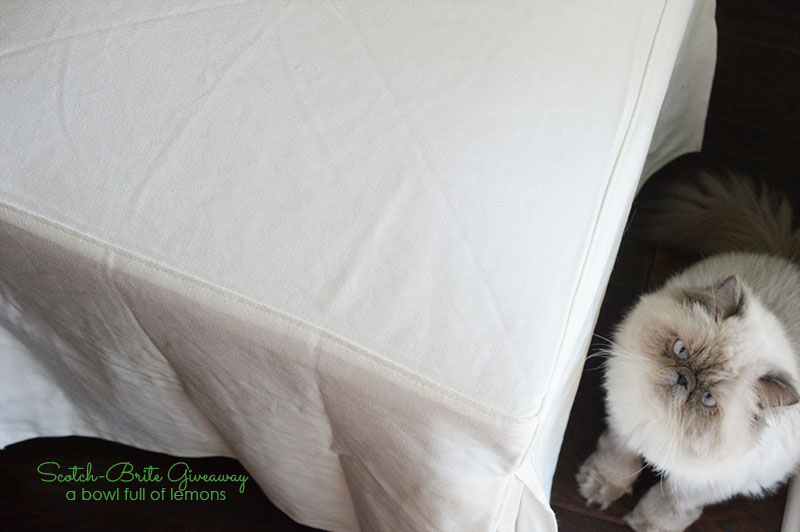 Maggie says "ahhh much better". Another cat nap is in order.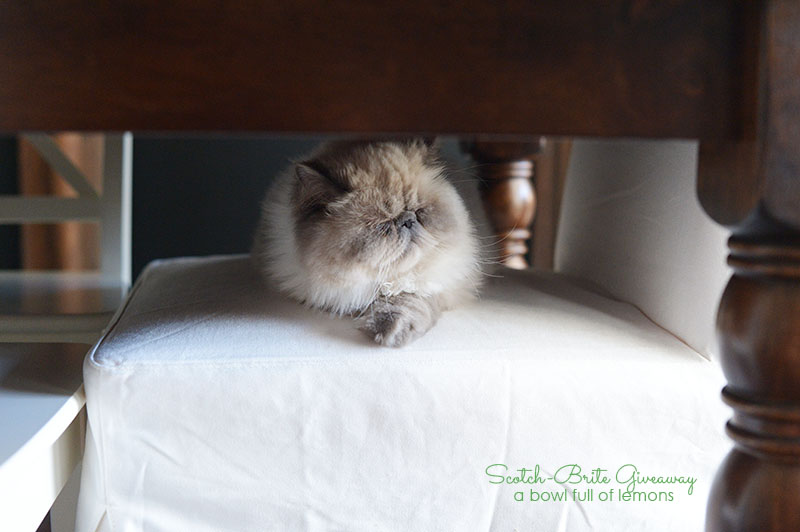 My next favorite and most used cleaning tool is my Scotch-Brite dishwand.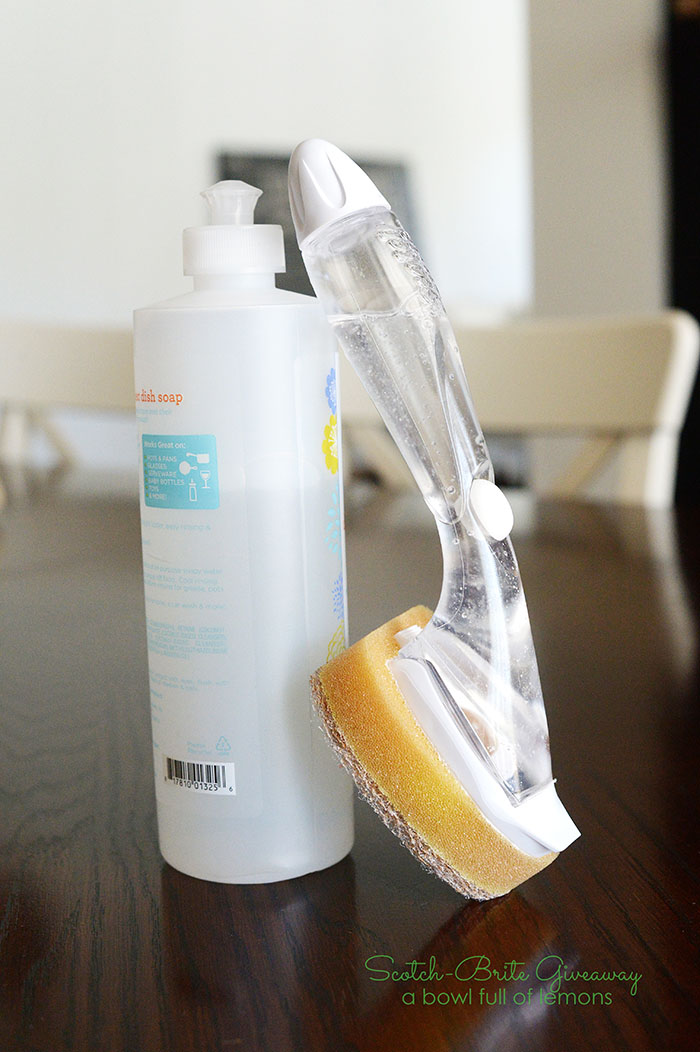 This tool is great because I don't have to fill a sink full of water to wash a couple of dishes. When I dirty a bowl, all I have to do is get the dish wet and scrub it then rinse. I don't have to dirty a ton of washcloths.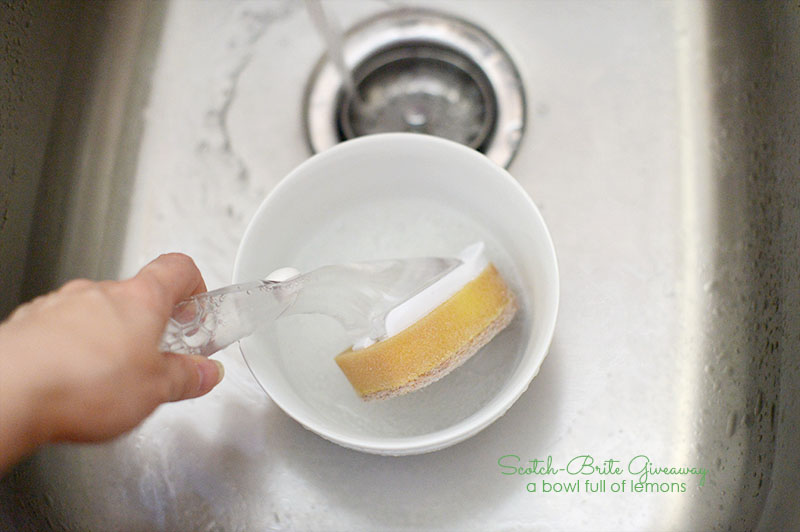 I love it and use it throughout the day. I keep it in my brush caddy, in the sink.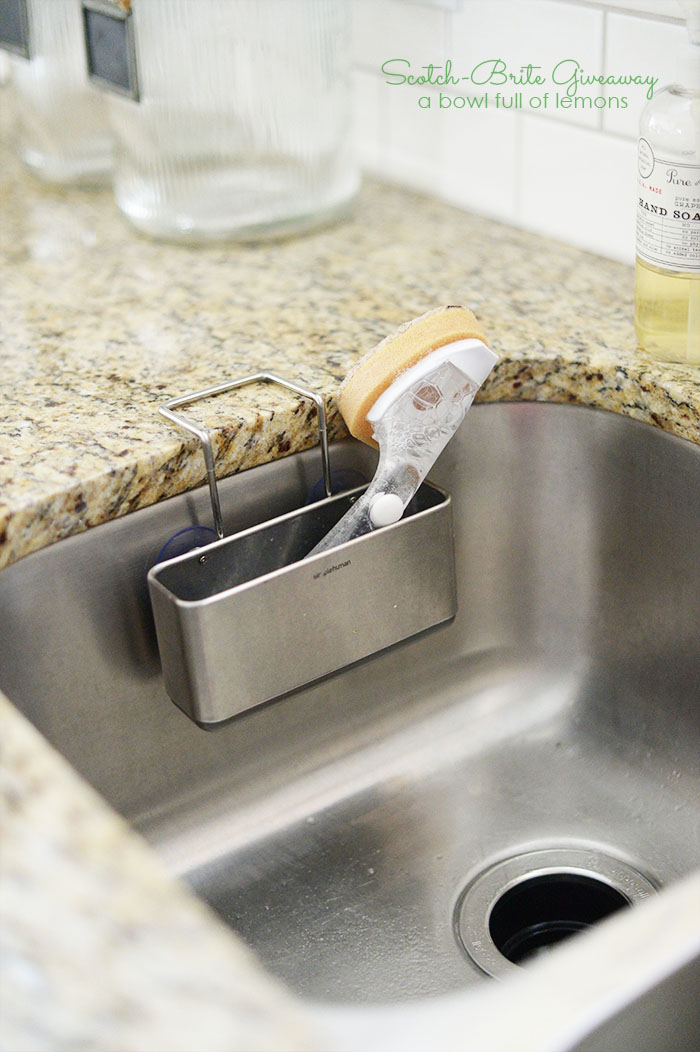 Are you a fan of Scotch-Brite cleaning tools? If so, I'm giving one of you the "Gift of Clean"!!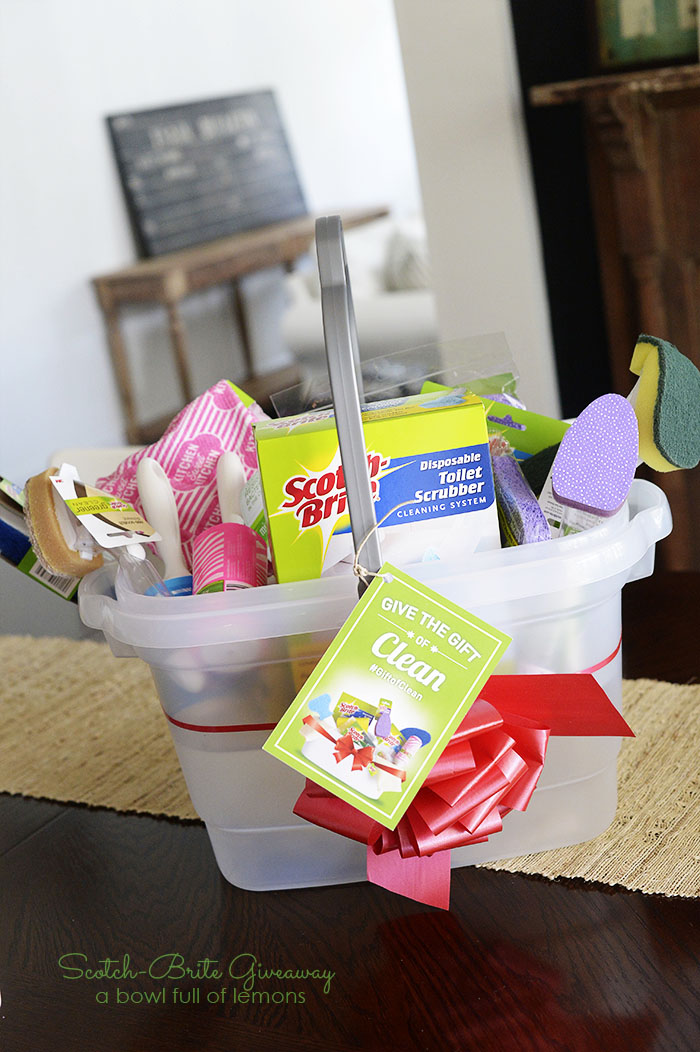 GIVEAWAY DETAILS
Today, I'm hosting a #GiftofClean giveaway. Tweet about your experience giving or receiving the "gift of clean" for a chance to win the Scotch-Brite bundle.
Participants must follow @scotchbrite_3M on twitter to qualify

Enter via the Rafflecopter

Must be a US resident 18 years old or older to participate

Must like ABFOL on Facebook

One winner will be chosen
What's in the giveaway?
o Greener Clean Non-Scratch Scrub Sponge
o Greener Clean Non-Scratch Scour Pad
o Disposable Toilet Bowl Cleaner starter kit
Follow the Rafflecopter below
Good Luck! The giveaway begins NOW and ends on July 2nd at 11:59 pm EST!
Disclaimer:
*Scotch-Britefollowfollow is the sponsor of this post, however all opinions are my own & I only recommend products that I personally use and love. See disclaimer for full details.
Tags: cleaning tools, giveaway, scotch brite
Blog, Clean, Cleaning, giveaway, June 2014, scotch brite Posted in 6 comments