Tuesday, the second day of the week. I used to think there wasn't anything very special about today, it's not the start of the week, it's not hump day; it's stuck in the middle. And maybe that's why we chose today to host our link party! With a party on Tuesday, it make s the entire day more enjoyable… gives us something to look forward to. Am I right? I know it's true for me. I love seeing what all you've been working on lately. I enjoy the multitude of DIY projects, home renovations, new ideas on how to organize… anything, craft projects that will turn the least crafty person into a full time crafter and so much more. So, what do you say we get the party started!  Grab a button and link up today.  If you don't have a blog, no worries, you can enjoy browsing all the blogs, getting inspired along the way.
TONI'S PICK:
Do you ever feel overwhelmed by clothes? Last seasons, last years, last waist size… stuff we love but never wear, stuff we love and wear all the time… night on the town outfits, stay at home and get work done outfits… the possibilities are endless. It's so easy to have more clothing than you realize which can make purging and sorting it a real challenge. With this inspiring post from Anderson and Grant, you'll have your clothing purged and organized in no time at all. To see just how simple it is click  <HERE>
RACHEL'S PICK:
My pick this week is simple and sweet but to the point. Do you wish you had an unlimited budget to spruce up the exterior of your house? Laura, from The Turqoise Home proves that you don't have to have unlimited money flow to give your home more curb appeal. With a small budget and some elbow grease, you too, can have your house looking lovely in no time. To see all it took to give her home a touch of curb appeal, click <HERE>.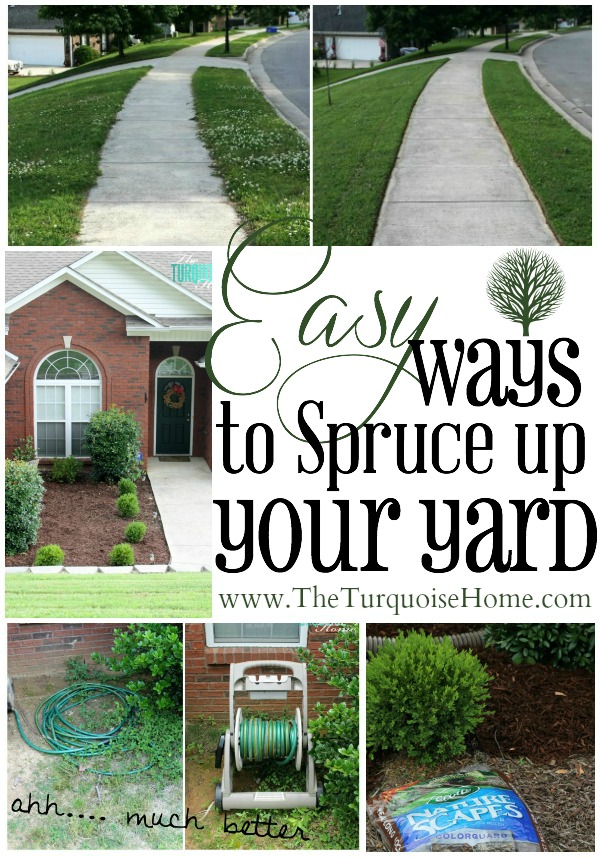 And now that you're inspired to get doing, I'd love to see what's keeping you occupied, so grab a button and link up today!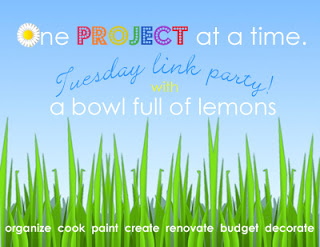 Tags: curb appeal, link party, organization, outdoor living
Blog, July 2014, link party, One Project at a Time Posted in 18 comments