The last link party of July. Did it arrive fast for anyone else? I know I'm baffled by how quickly the summer is passing us by. I hope that you're making the most of it, cherishing the memories being made by you, with yours. As we begin to close out the month, I'm excited to see your very best organizing ideas, recipes, party planning tips, green living solutions and so much more.
If today is your first time joining us, welcome! I'm so glad to have you here. Today is our weekly link party where we invite all of you to link your blog to ours, sharing what's been keeping you busy lately. Each week Toni and I feature our favorite link ups from the previous week in hopes to inspire you to try something new, get organized, think outside the box and more. If you don't have a blog to link up, I invite you to take some time and browse the linking blogs. You never know, you may find some to add to your list of favorites!  Make sure you leave them a comment letting them know you're glad they linked up with us.
TONI'S PICK:
Tablet, phone, e-reader, game system, GPS… times two or three or even more and they all have one thing in common; chargers. Do you have a drawer full of tangled, intertwined cords that are the bane of your existence, especially when it comes time to grab a specific one. If you've ever gotten frustrated by such a situation, today is your lucky day. Andrea, from Decorating Cents, took an every day problem and gave it a easy solution. It's no wonder Toni picked this as her favorite. So, grab your tangled mess of cords and click <HERE> so you, too, can put an end to the charger mess!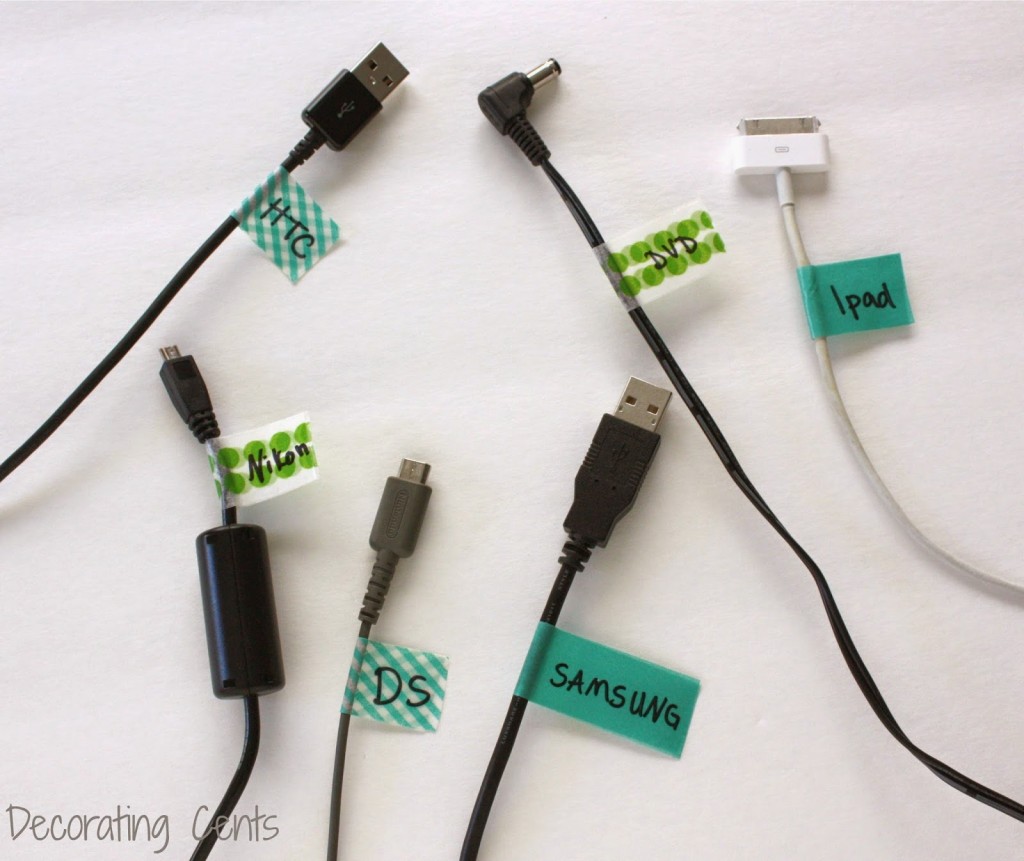 RACHEL'S PICK:
A friend of mine has been working through organizing using compartments. I'll be honest, I haven't had much time to start doing it on my own but I'm very intrigued.  Jessica, from 1-2-3 Neat and Tidy, won over my attention with her compartmental organization of all those small office supplies. This is one compartmental organizing task I will be tackling immediately. The paperclips have seen their final day of freely roaming around the desk drawer.  To see just how Jessica organized her supplies, click <HERE>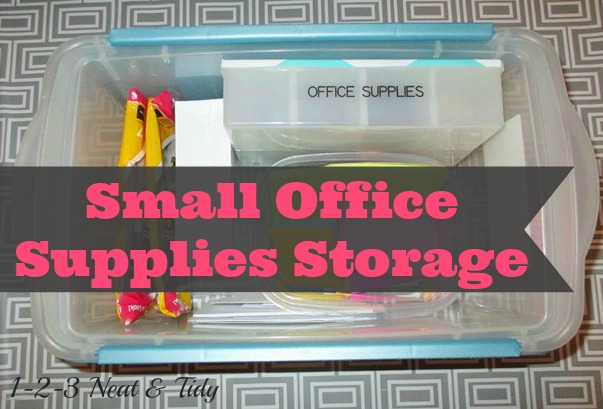 Now that your inner organizer has been inspired, I look forward to you sharing your inspiration with all of us. So, please grab a button and link up today!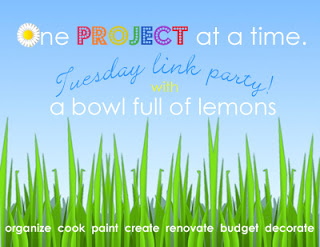 Tags: link party, office, organization
Blog, July 2014, link party, One Project at a Time Posted in 17 comments