Welcome to August! I know everyone is talking back to school and getting the kids ready to catch the bus with all their supplies while wearing their new sneakers but I'm so glad that, despite all the hectic schedules and 'to do's ' you decided to join us today. If you don't already know, today is our link party. Each week we take a moment to invite you all to share your hard work with us.You can share your DIY projects, recipes, organizing tips and tricks, party planning ideas; and, of course your back to school ideas! All we ask is that you grab a 'button' before you link so that your wonderful readers will know to come join in the fun here!  Each week Toni and I pick our favorite links from the previous week to feature. I hope you enjoy this weeks!
TONI'S PICK:
Taking something 'old' and making it new again can be one of the most rewarding home projects a person can do. Not only does it save tons of money, it adds a new level of ownership to that piece that's been refinished. Kristi, from Making It In The Mountains shared her long awaited but well desired finished product. Although it can be time consuming, the steps are surprisingly simple to follow. So, go ahead and dig that long awaited piece of furniture out of the basement/attic/garage and follow Toni's pick, so you too, can see fabulous results!
RACHEL'S PICK:
One thing that seems to get out of control quicker than anything is mail…. email that is. From spam to newsletters to advertisements from your favorite online boutiques, if you skip even a day, you might find yourself buried underneath more emails than you'll want to deal with. Unfortunately, if you don't take care of the virtual clutter, it will only get worse until the problem is so big it seems impossible to tame. Laura, from Laura Sue Shaw, shared a wonderfully easy post about how to de-clutter your inbox, once and for all. Click <HERE> to get started on your de-cluttering journey!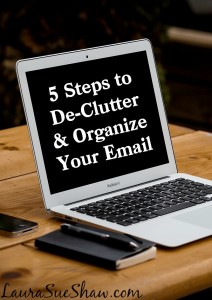 And now it's your turn to grab a button and link up so we can see what's been keeping you busy lately!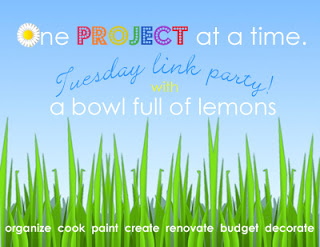 Tags: DIY, link party, organization
August 2014, Blog, link party, One Project at a Time Posted in 31 comments