It's back to school week here at A Bowl Full of Lemons & I'm going to be sharing a few different kits that come in our "Back to School Printable Bundle". Today I am highlighting Modern Parents Messy Kids new Responsibility & Money Management Kit.  It has everything you need to get your kids on the right track to learning about money & responsibilities.  You only have a few more days left to purchase this adorable bundle. You don't want to miss out. It's only available here in the 93 page Back to School bundle.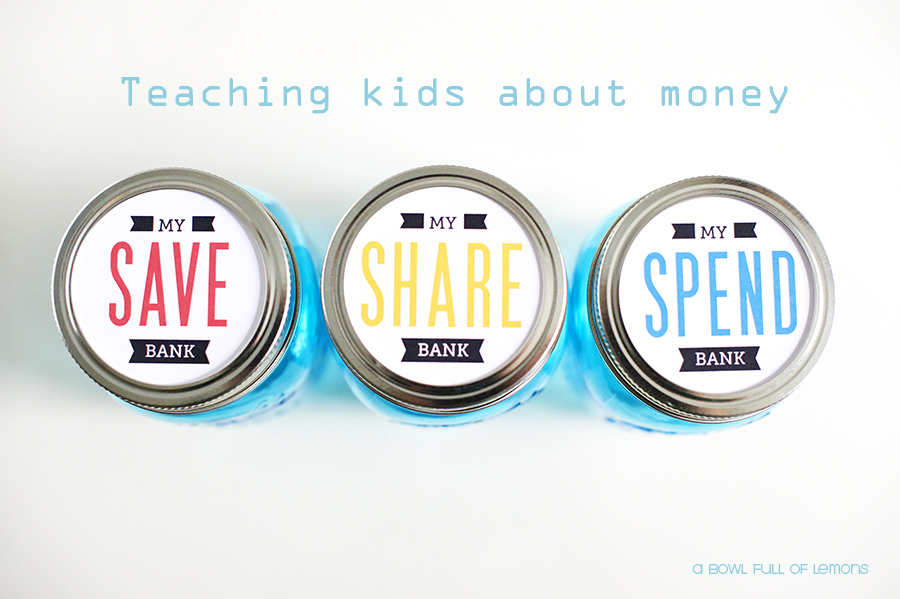 Here's what MPMK has to say about the kit:
"Teaching our kids to be contributing members of the family through routines, "family jobs" and "earning jobs" is one of our most important roles as parents. Not only does it instill within them responsibility and self-reliance, when done right, it also serves to teach fundamental life skills including saving, budgeting and even giving back."
Modern Parents Messy Kids new Kids' Responsibility & Money Management Kit has everything you need to get kids of all ages started on the right track including:
Morning and evening routine charts (blanks and using images for pre-readers)
"Family Jobs" and "Earning Job" charts
A Kids' budgeting Ledger
A Savings Goal Chart
Printable Spend/Save/Share piggy bank labels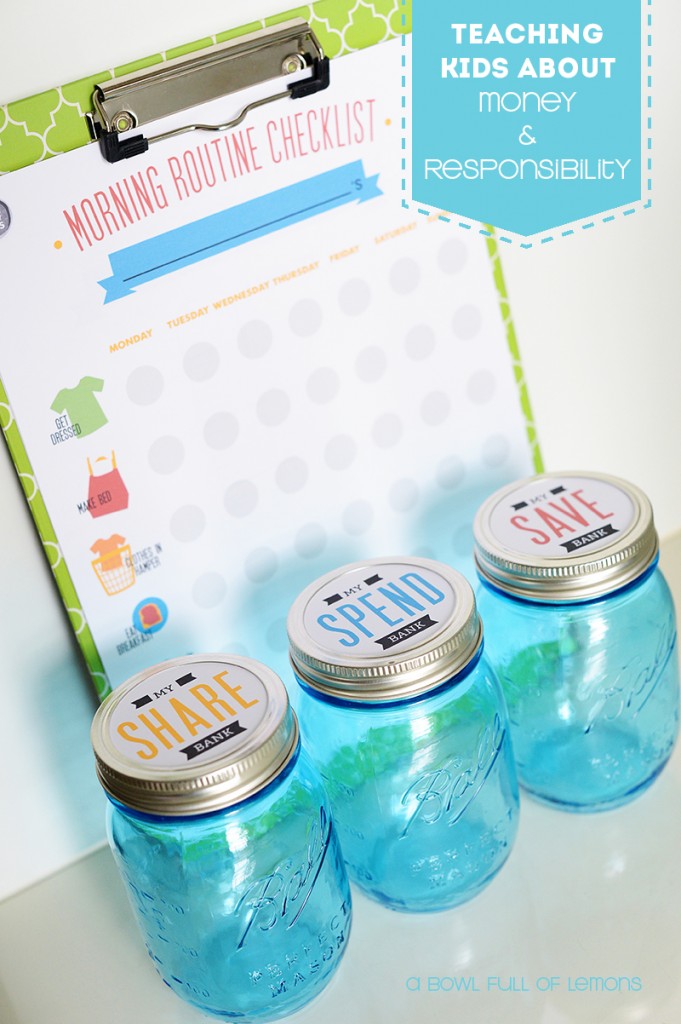 The new "vintage style" ball mason jars are the perfect containers to use for the "share, spend, save" categories. You can find them here.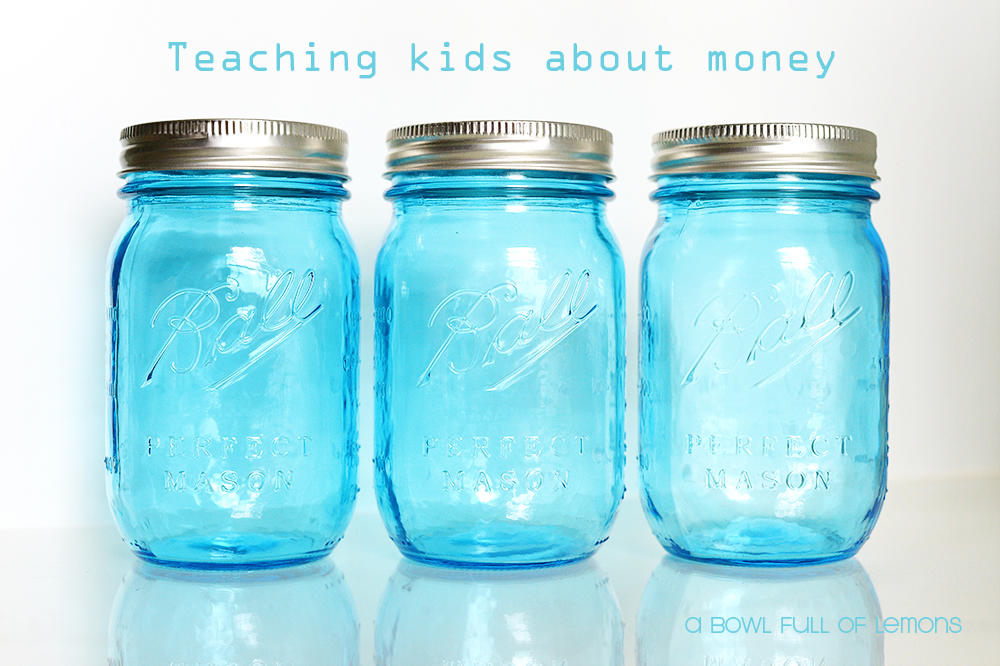 Print out the pages & place them on a clipboard. I will be using velcro to attach them to each of my kids bedroom doors.  If they visibly see the list each day, they are more likely to keep up with their responsibilities without us parents having to nag them.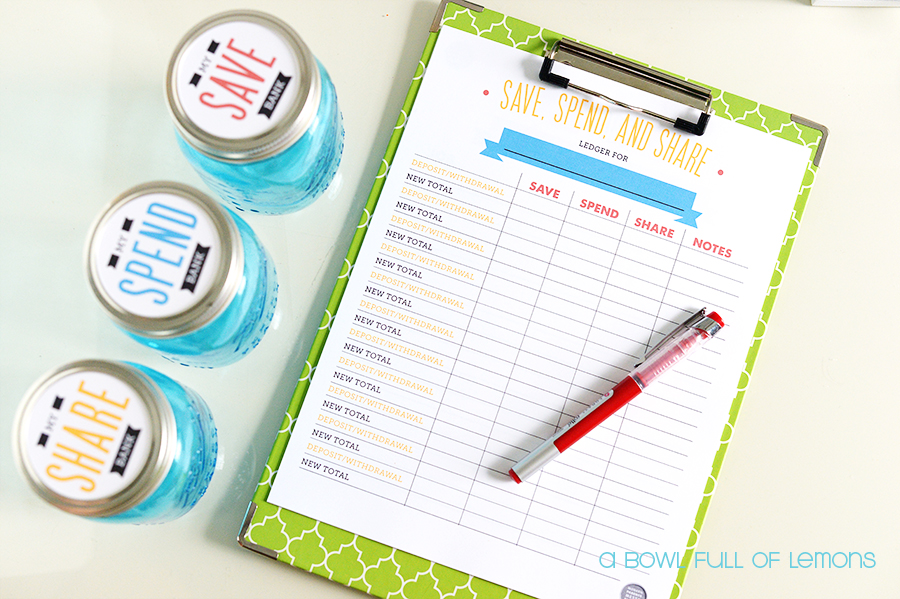 Personalize each sheet with your family chores & get started teaching them about money and responsibilities!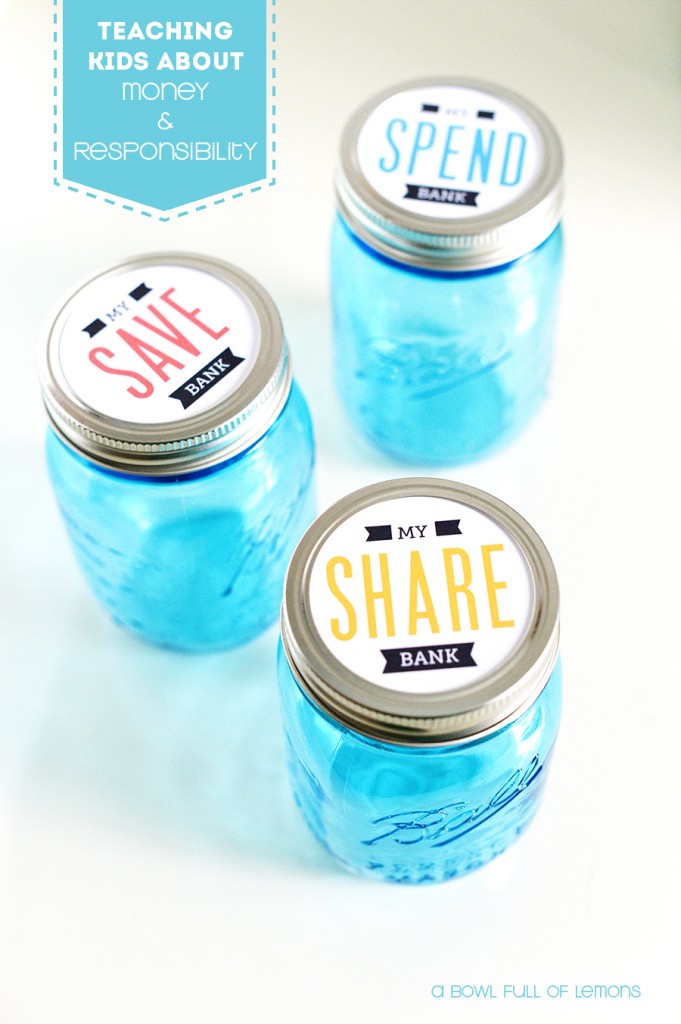 Tags: autumn, back to school, budgeting, kids, printables
August 2014, autumn, back to school, Blog, Budget, budgeting, Chore Charts, kids Posted in 13 comments