Last week, I took you on a tour of my vintage style living room & this week, I'm sharing a little more of my hallway/foyer area.  You can also see more pictures of my foyer here.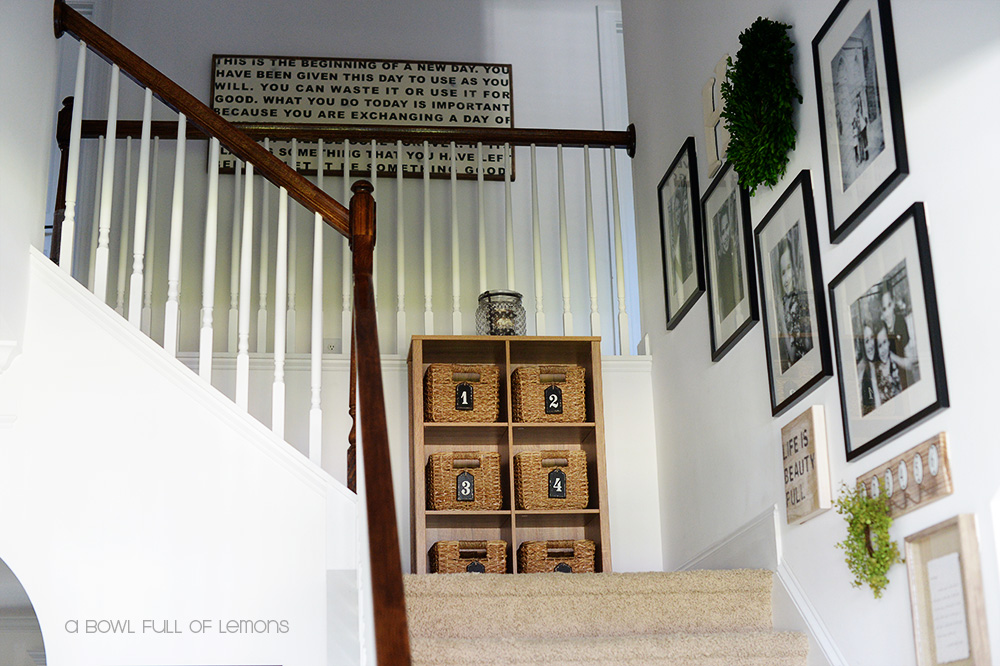 I needed a piece of furniture to fill the area on my stairs landing & this ended up being the perfect fit.  I found the organizing shelf & baskets at Target. I love that it's the focal point you see, when you walk into the house.  I purchased the hanging numbers at a local shop a few years ago and the hobnail glass candle vase is from Bath & Body Works.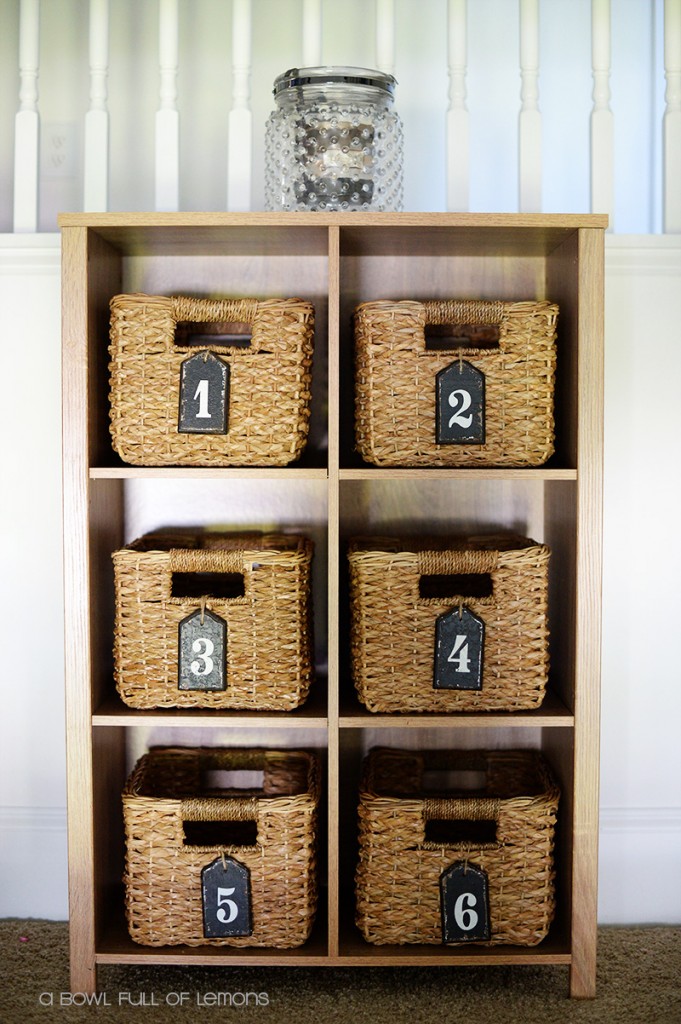 Here is another adorable sign from The House of Belonging!!  I LOVE her signs.  I can't say enough about them.  If you missed the living room post where I introduced her to my fans, here it is.  I needed something quite large to fill the wall in my hallway & this did the trick!  It's 4 feet long. It looks great.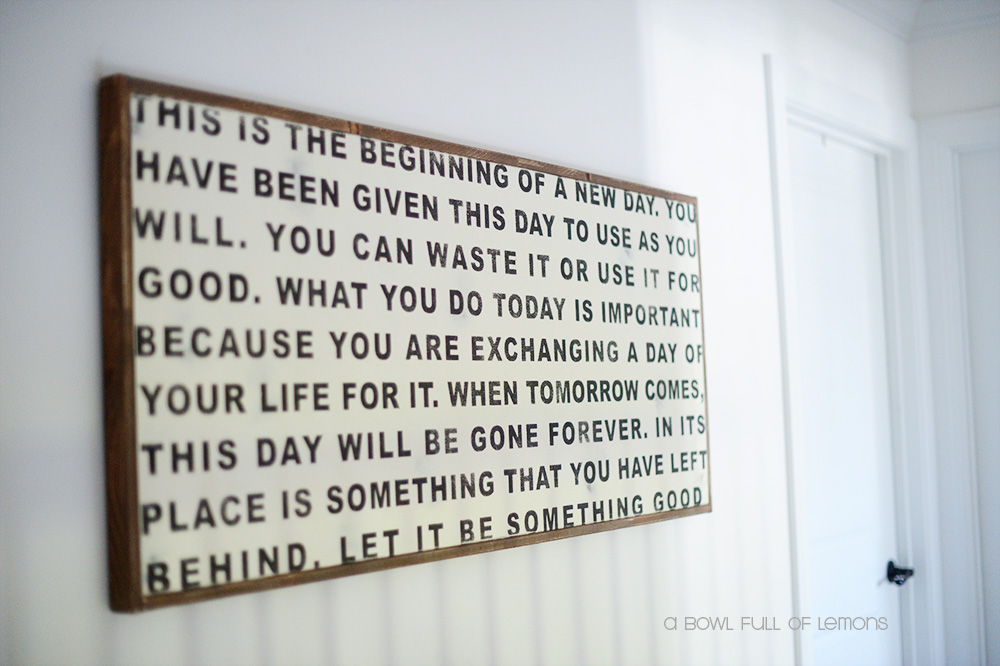 It's the small changes that gives a lot of style & character to a space. I love it!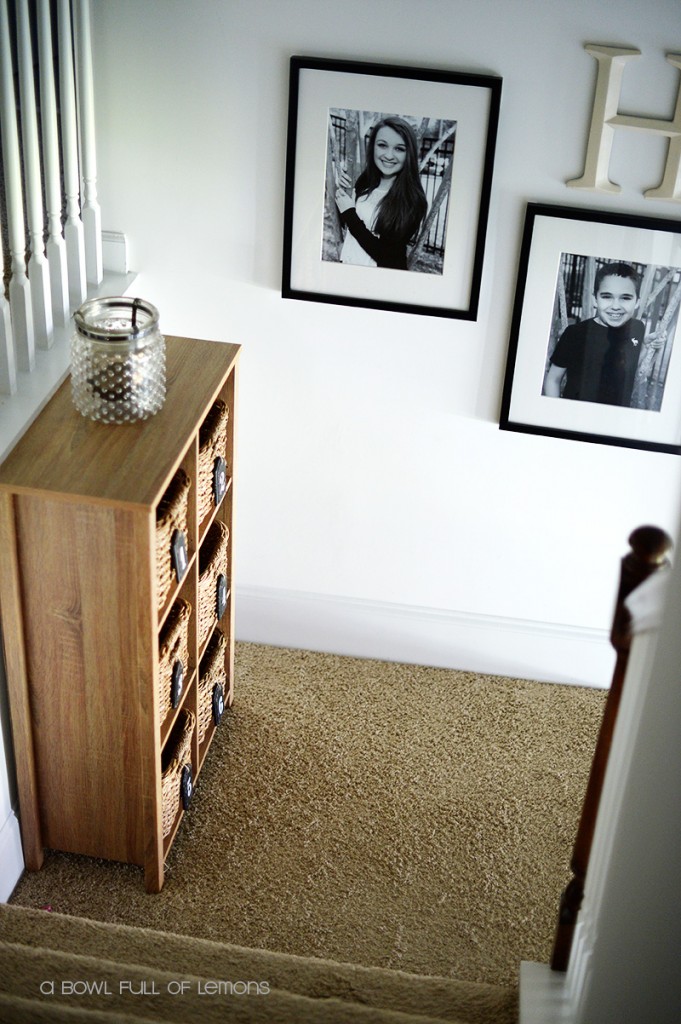 Happy Decorating!
Tags: baskets, decorate, foyer, hallway, house of belonging
Blog, Decorate, Decorating, our home, September 2014 Posted in 10 comments