I love decorating, moving furniture around and making our house a home.  I've always been like that. I can remember when I was a kid – I would spend hours in my bedroom, moving around furniture and decorating it, to make it "just right". Then the next week, I would begin all over again.  My 7 year old is just like me. Yesterday morning at 7am (before school), I found her moving her little stand & doll bed to another area of her room.  She said, "it just had to be moved mom". I shook my head yes (and agreed) because I could relate.  She thinks just like me.  We have the innate tendency to express our creativity, at all times.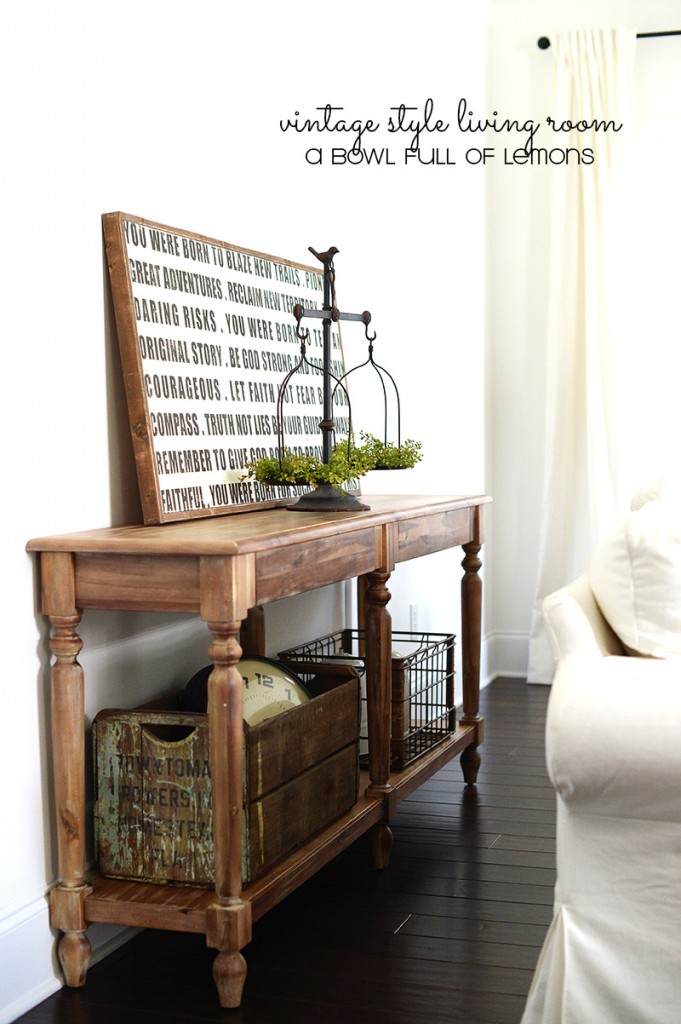 Now that I'm all grown up, I can play "house" as often as I want.  And trust me, I do!  I'm always thinking of ways to change things up and re-decorate a room or space.  Just last month, I was browsing Etsy to find the perfect "vintage style" sign for my living room, when I came across a shop called "House of Belonging". The talented creator of this unique shop is Tiffini, the sweetest gal you ever did meet (virtually).  I honestly cannot express how much I love her creativity.  I love ALL of her signs.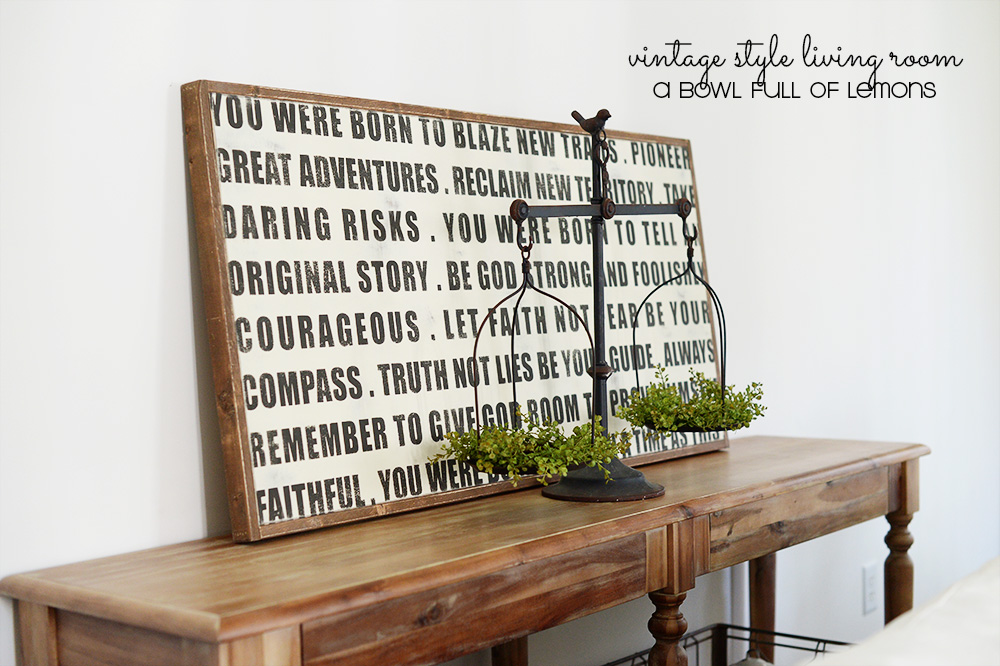 I was drawn to this sign in particular. It's called "Born to blaze new trails".  Love, love, love it!  I got 2 other signs (which I will share later on this fall).  But for now, I wanted to put the spotlight on this one.  She fits perfectly behind my couch.  I'd say she's a keeper.  Tiffini has a ton more signs in her shop & you can check them out here.  Don't forget to enter the coupon code "abowlfulloflemons15" for 15% off everything in her shop!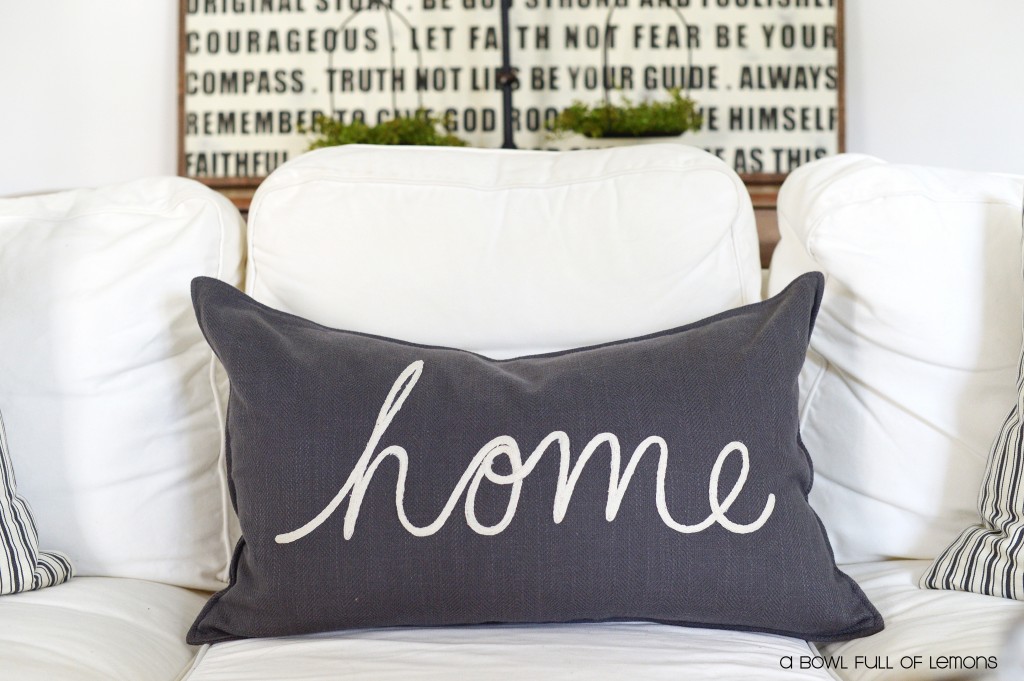 I'm also loving my new Pottery Barn pillow. Isn't it darling?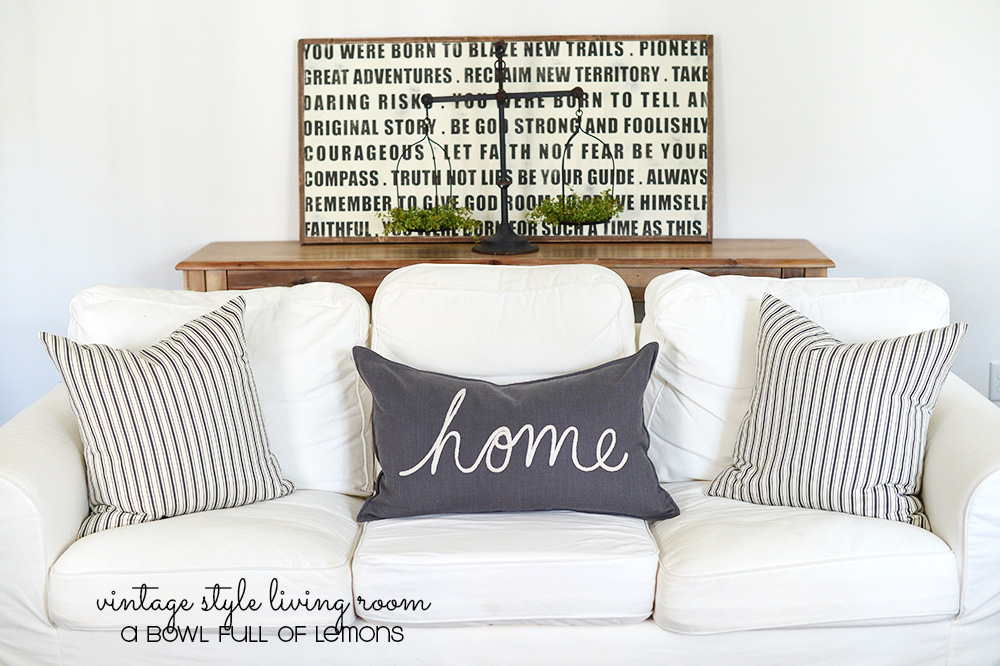 The gray ticking pillows are Ralph Lauren (from TJ Maxx).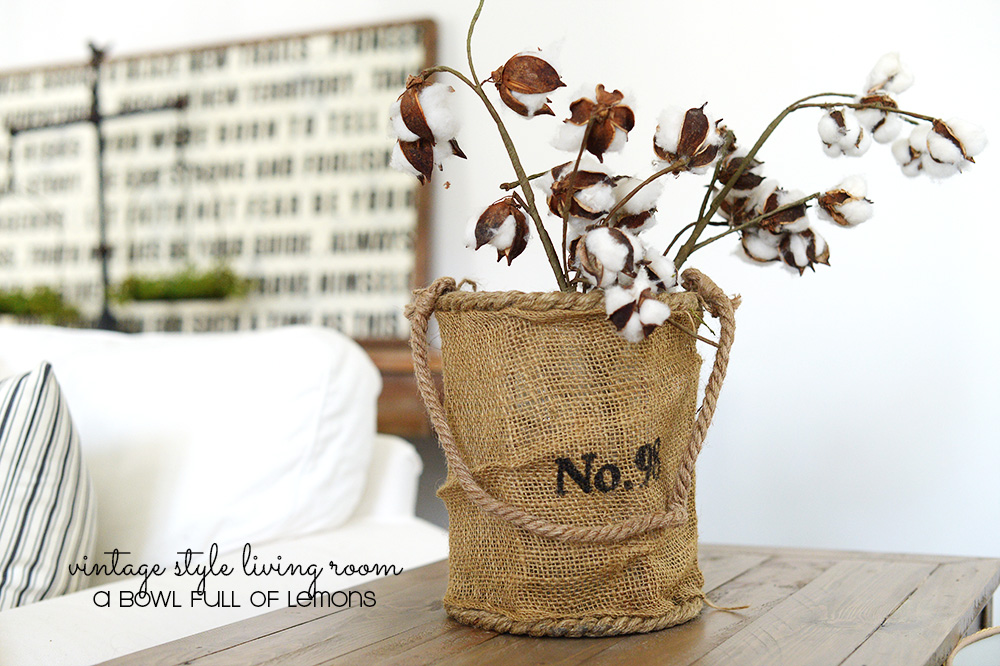 Of course, I can't decorate a room without adding some whimsical cotton branches. (Below is the wooden table I purchased at World Market).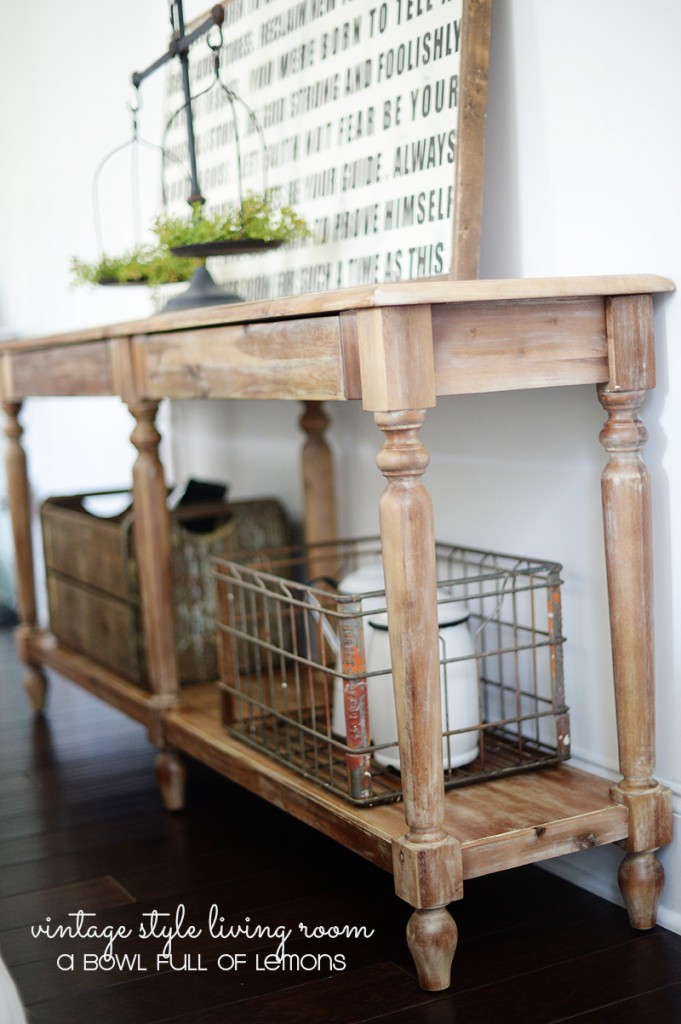 Here is a snapshot of the whole room.  My favorite vintage wooden & ceiling tin frames are the center piece of the room.  They can be found here.
There is one more thing I forgot mention.  If you love my sign, you might want to head on over to my Instagram feed today.  I have a big surprise!!  Also,  you might want to stop on over at Tiffini's Instagram feed too!  She also has a big surprise.  You don't want to miss either! The surprise will happen in the morning.  🙂  I love surprises.
    Happy Decorating!
Tags: decorate, decorating, house of belonging, living room, pottery barn, review
Blog, Decorate, Decorating, our home, reviews, September 2014 Posted in 32 comments