We love to shop for things that make us look beautiful, so we tend to spend a lot of money on cosmetics & toiletries.  Taking pride in how we look is definitely not a bad thing.  The problem is that these products can clutter up the bathroom counter & drawers, making things look messy. I've found a solution to my bathroom "counter clutter" & I'm going to share it with you today.  Here's how I organize my make-up!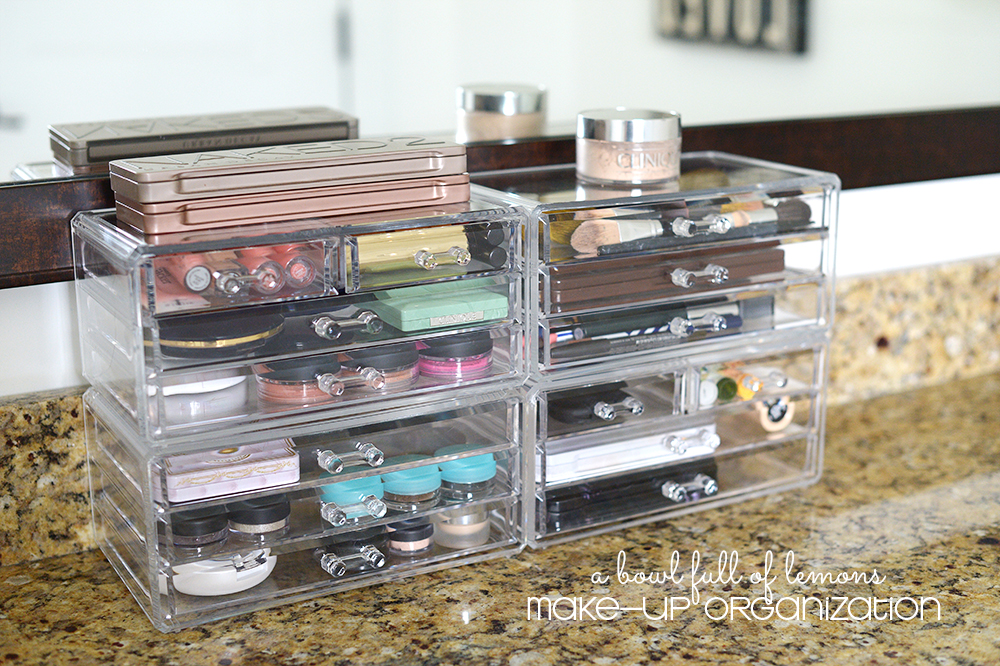 After searching high and low, I finally found a make-up organization system that works fabulously for me – Acrylic drawers!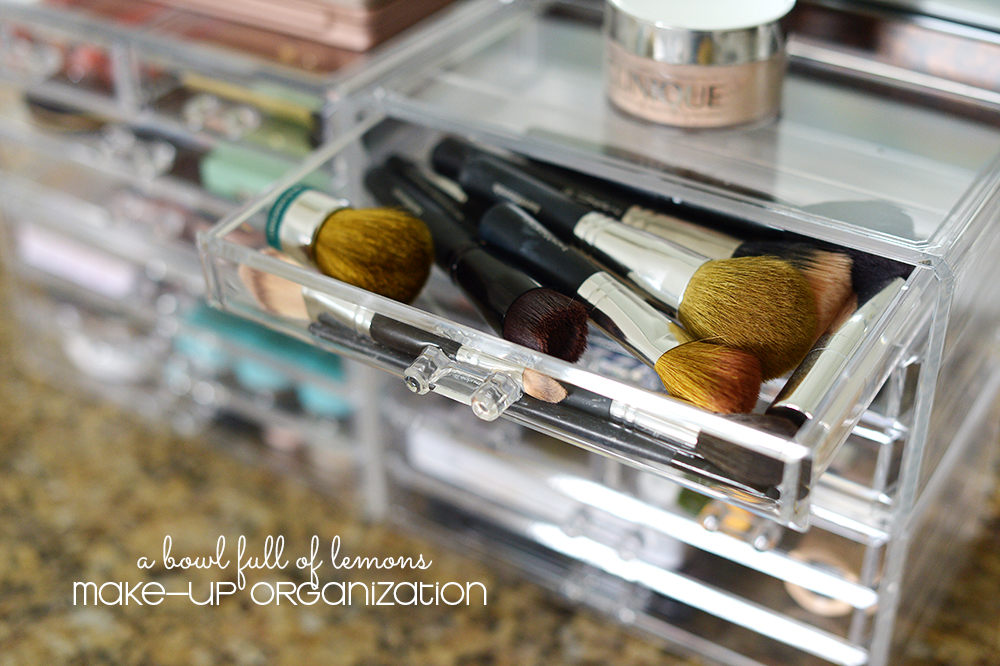 I picked up 4 sets of acrylic drawers from TJ Maxx, for $16.99 each.  That was a little more than I wanted to spend, but I knew they would do the trick so I went ahead and splurged.  I'm so glad I did. I love them! If you don't have a TJ Maxx or can't find them at yours, you can purchase them here for $14.99!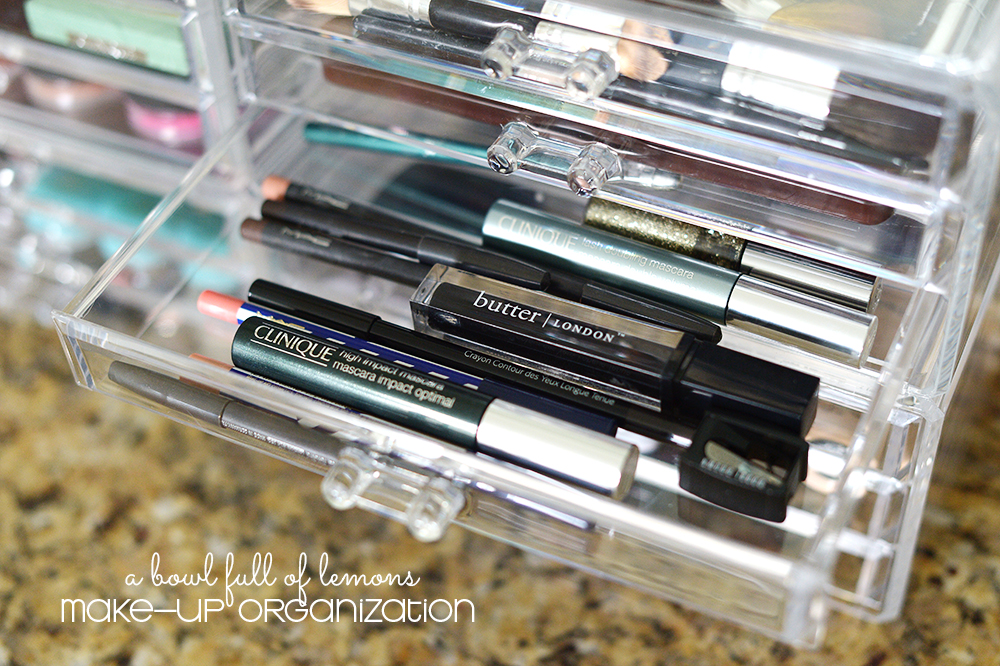 I organized my make-up into categories.
Lip Gloss
Lip Stick
Blush
Eye Shadow
Concealers & bronzers
Brushes
Eye Pencils & Mascara
Foundation
and more Eye Shadows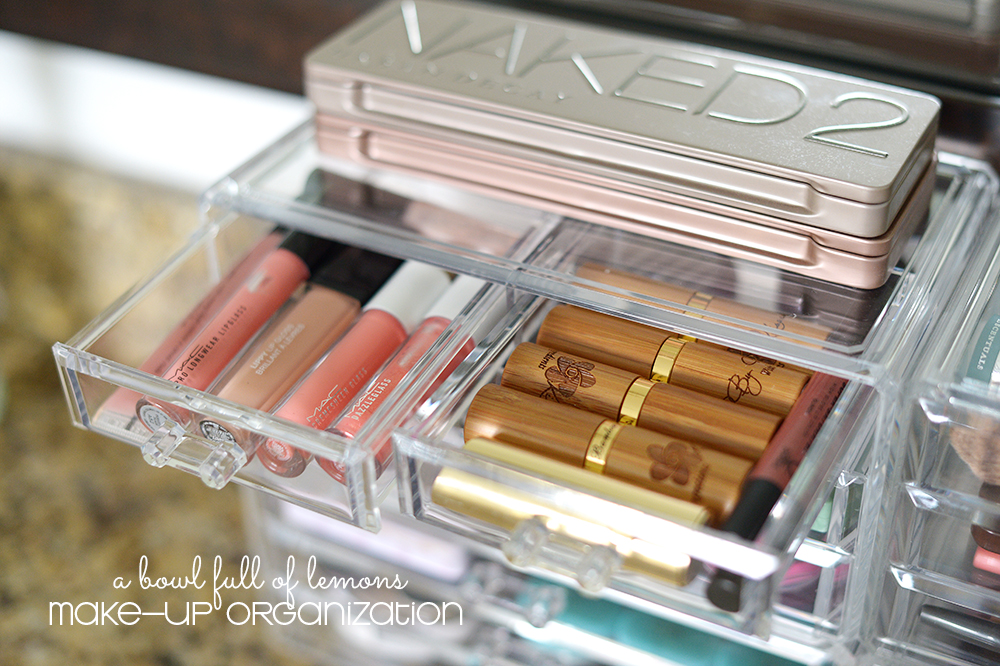 The drawers are shallow & fit my make-up perfectly!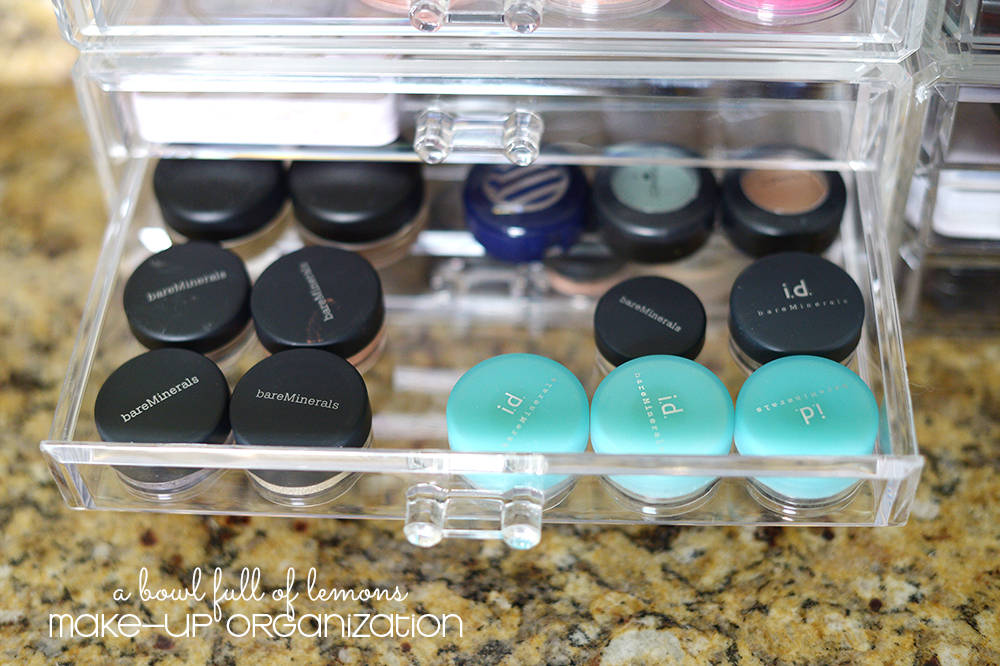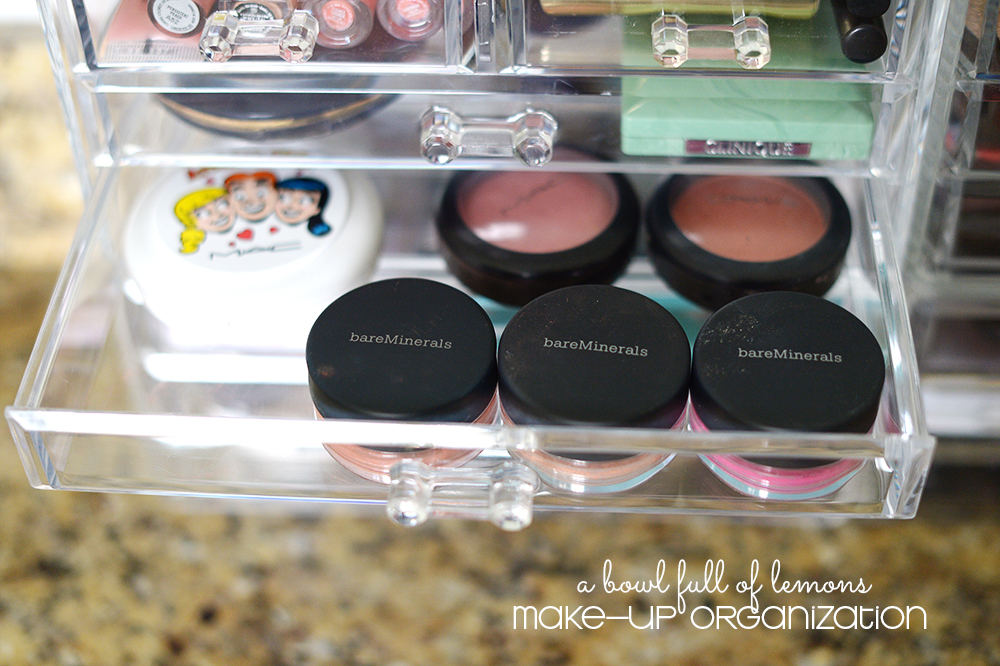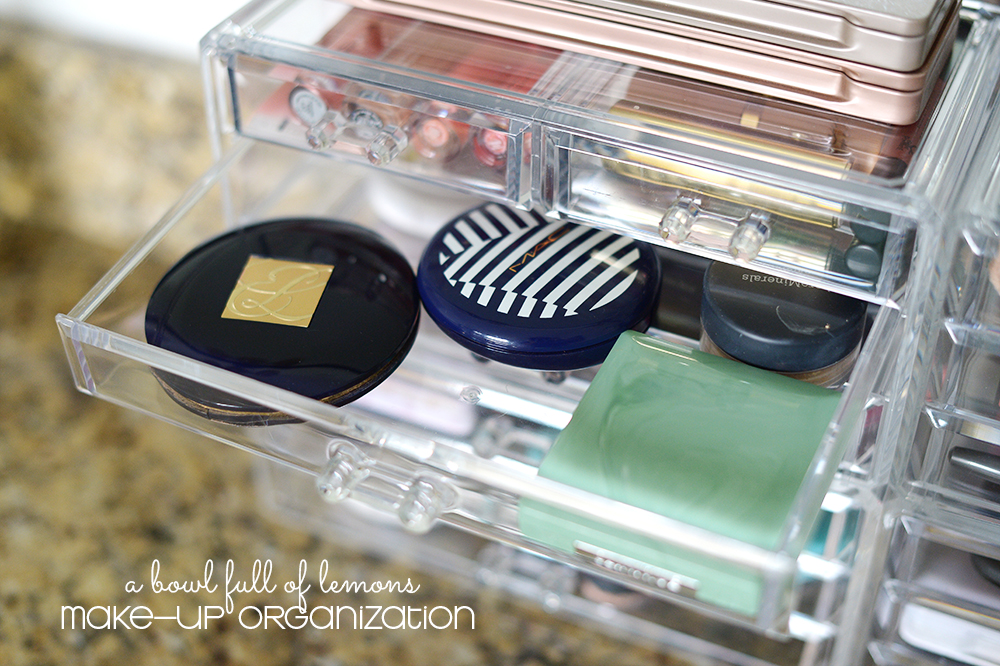 You can achieve the same organization by using any type of drawer system (plastic, acrylic, etc).  If you're feeling crafty, you can even label the drawers. Since mine were "see through", I decided not to. (I was tempted though)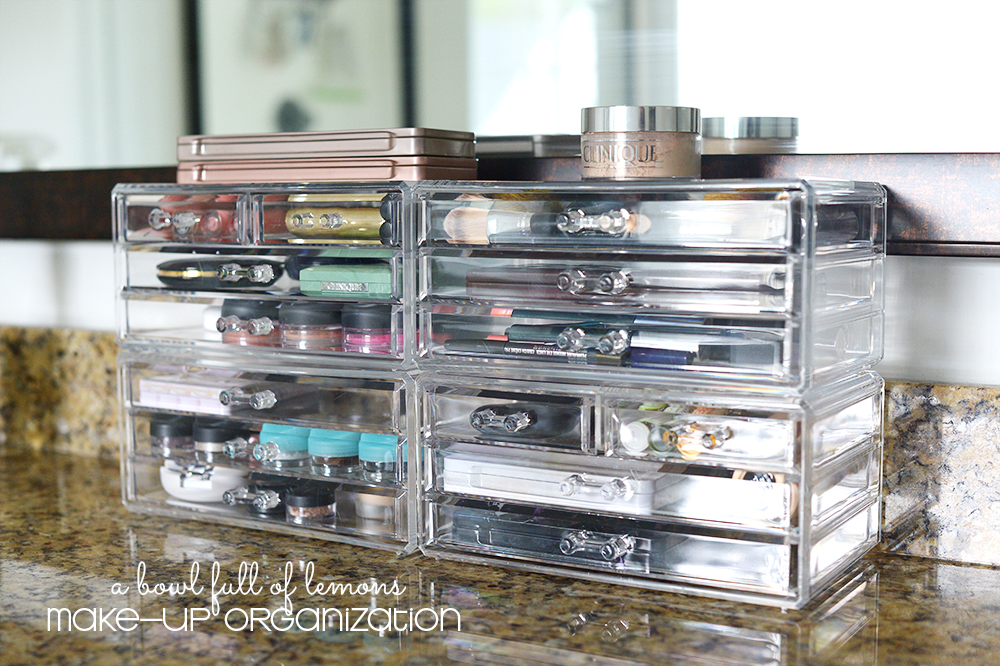 If you're unsure of when to purge old make-up, you can download this FREE PRINTABLE!  Just click on the picture below.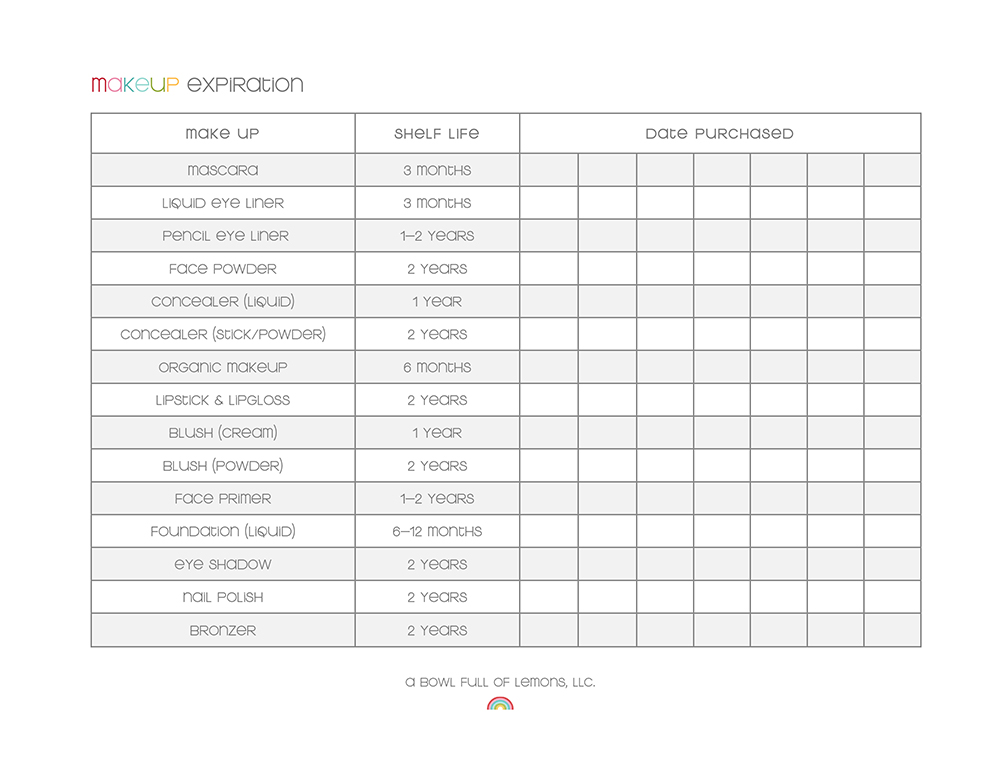 When you purchase new make-up, write the date on a sticker and place it on the back or bottom of the item.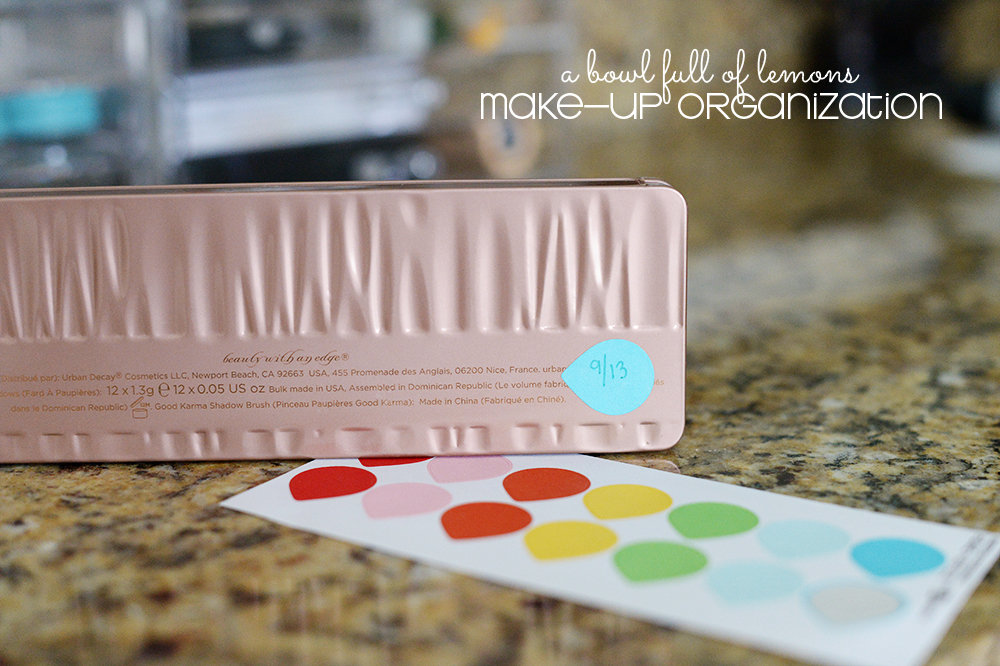 Hang the sheet on the inside of your bathroom cabinet and fill in the date as you purchase new make-up.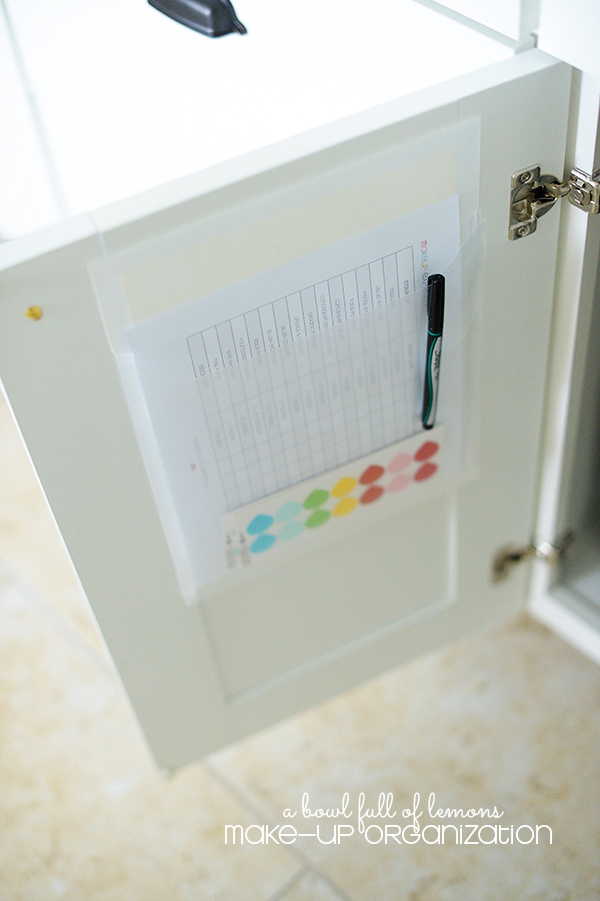 This system has worked great for me and I hope it will work for you too!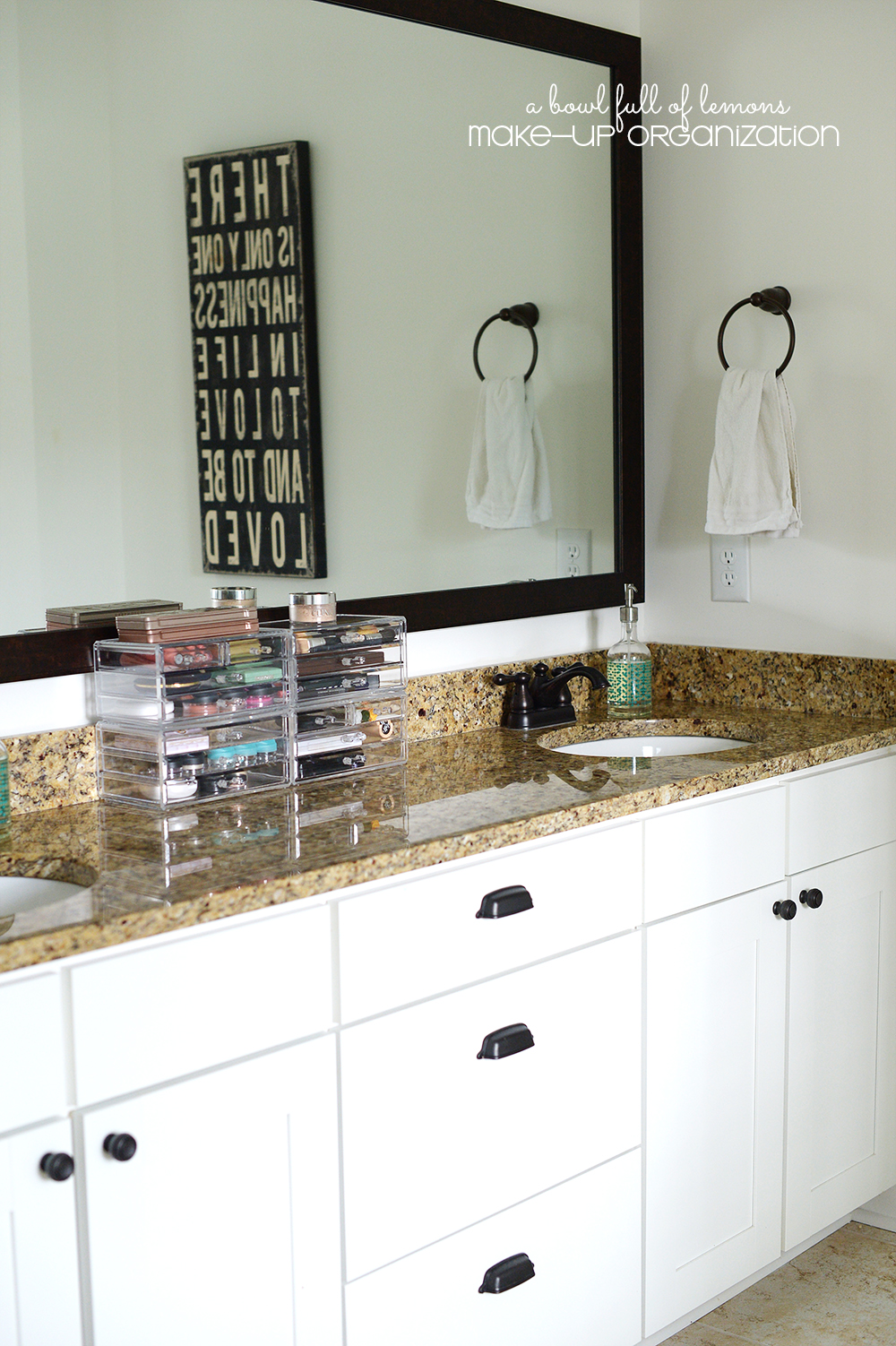 Happy Organizing!
This post contains an affiliate link. Thank you for your support to A Bowl Full of Lemons!
Tags: bathroom organization, free printable, make up organization, organize
Bathrooms, Blog, decluttering, drawers, Free Printable, Make-Up, Organize, September 2014 Posted in 20 comments