Today is day 3 of the 31 Day purge.   You may not notice much of a change in your house yet, but give it a few more days.  You will begin to see a difference in your mood & your surroundings.  Purging clutter is such a wonderful thing!  Keep sharing your progress on Instagram (use the hashtag #abfol31daypurge") and join us over at my Homekeeping Facebook Group.  Remember our mantra, "Don't organize clutter, purge it!"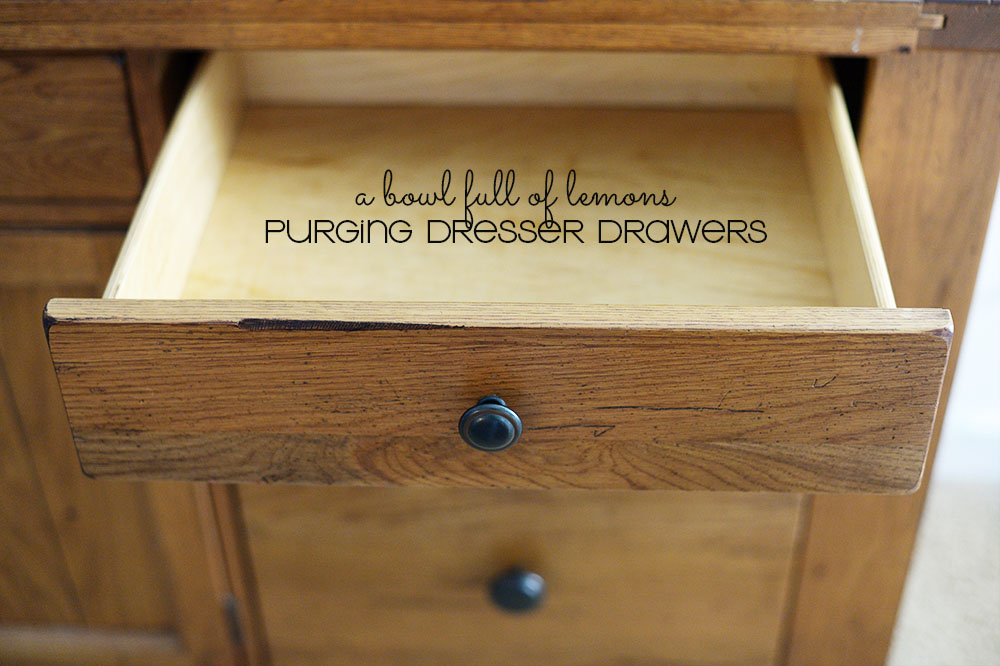 Purge Day 3:  Dresser Drawers
Task:  Empty your dresser drawers completely.  You can choose just one dresser in your house or all, but please don't feel pressured to purge them all in one day. It takes time and you can come back and revisit this task.  I don't want you to get overwhelmed.  Do a little at a time.  As you purge, sort through each item & ask yourself these questions…
 Have I worn this in the past year?
Does it fit?
Is it in good condition?  (stains, holes, etc)
If you answer no to any of these questions, its time to purge the item.
Organizing Tip:  Hang as many clothes as you can.  I only use my dresser drawers for under garments, socks, pajamas, and work out clothes.  Everything else goes on hangers.  Your clothes will be less wrinkled and you will be able to find things easier.
If you're new to the purge, you can revisit all of the posts HERE.  I'll see you tomorrow, for more decluttering.
Tags: 31 day purge, declutter, dresser, organize
31 Day Purge, Bedrooms, Blog, decluttering, October 2014, Organize Posted in 27 comments