Welcome to Day 2 of the 31 Day purge.  The first day was a huge success.  So many of you shared your progress on Instagram (using the hashtag #abfol31daypurge") and over at my Homekeeping Facebook Group.  A lot of you even got a friend to join the purge with you, as an accountability partner.  Keep up the great work.  We only have 29 more days.  You can do it!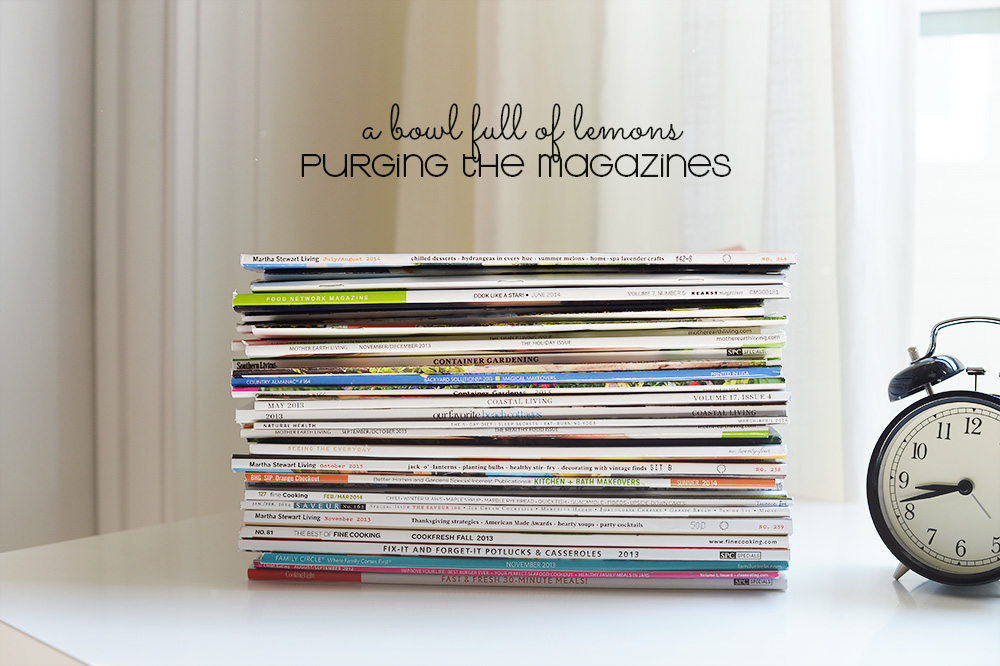 Purge Day 2:  Magazines
Task:  Pull out all of your magazines & catalogs.  Purge (recycle) any that you no longer want or need.  If you haven't read them in the past 12 months, it's time to purge.  Toss outdated catalogs.  It's not necessary to keep any catalogs longer than the most recent issue.  Magazines & catalogs can be a huge clutter bug in your home.  It's time to part ways.  As a rule, when you get a new monthly subscription or seasonal catalog in the mail, immediately purge the old one.

Organizing Tips:  
Homemade Storage Boxes.  Organize your subscriptions & favorite reads by category & place them in magazine storage boxes.  You can save money by making your own.  Here is a great tutorial on how to create them yourself.
Baskets. Store your

current issues

in a magazine basket.  Keep it close to wherever you usually read.  I keep mine right by my bed, where I read every night.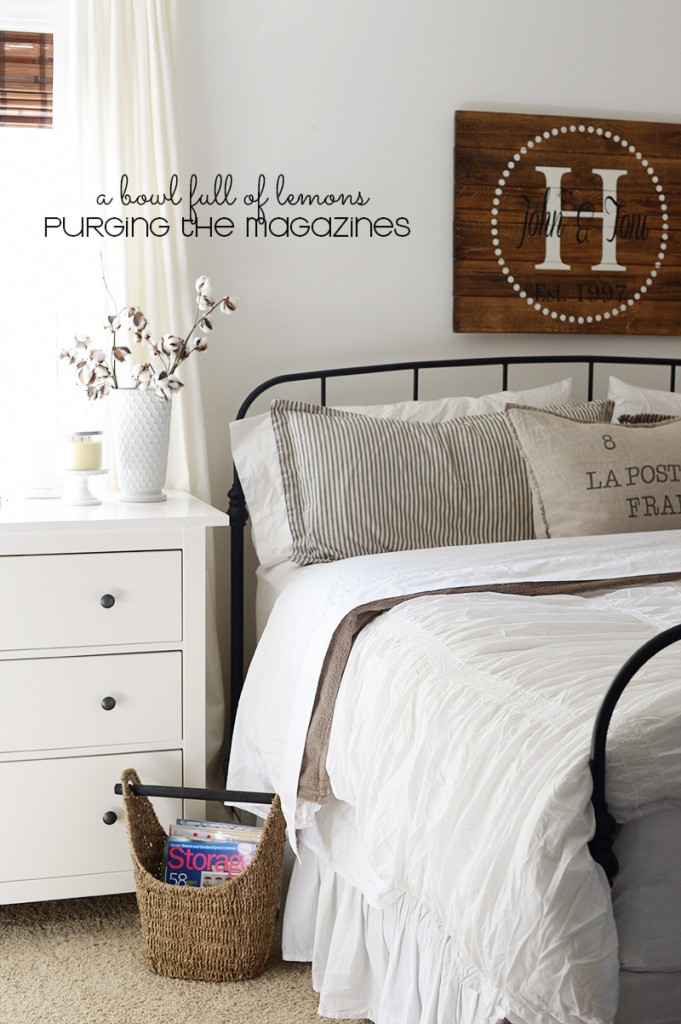 If you're interested, the sign above my bed can be found here.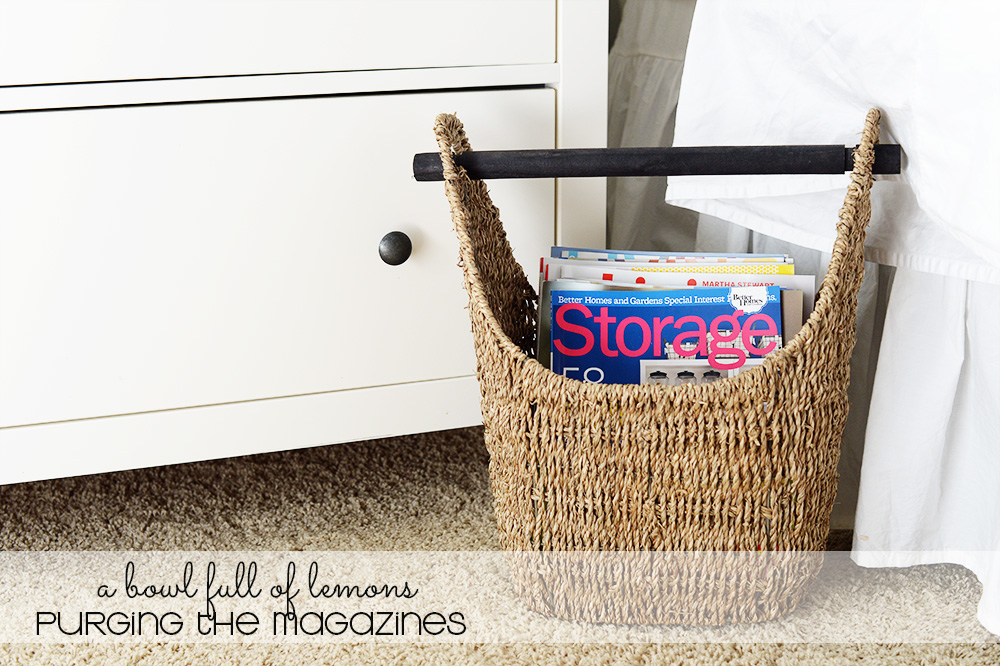 If you're new to the purge, you can revisit all of the posts HERE.  I'll see you tomorrow, for another task.
HAPPY ORGANIZING!
Tags: 31 day purge, declutter, magazine organization
31 Day Purge, Blog, decluttering, October 2014, Organize, Other Spaces Posted in 32 comments