Welcome to day 1 of A Bowl Full of Lemons 31 day purge. Over the next month, I will be sharing ways that you can simplify your homes and lives. Your goal is to clear the clutter & fill your homes with order, during this month long journey.  Our mantra for the month is "Don't organize clutter, purge it".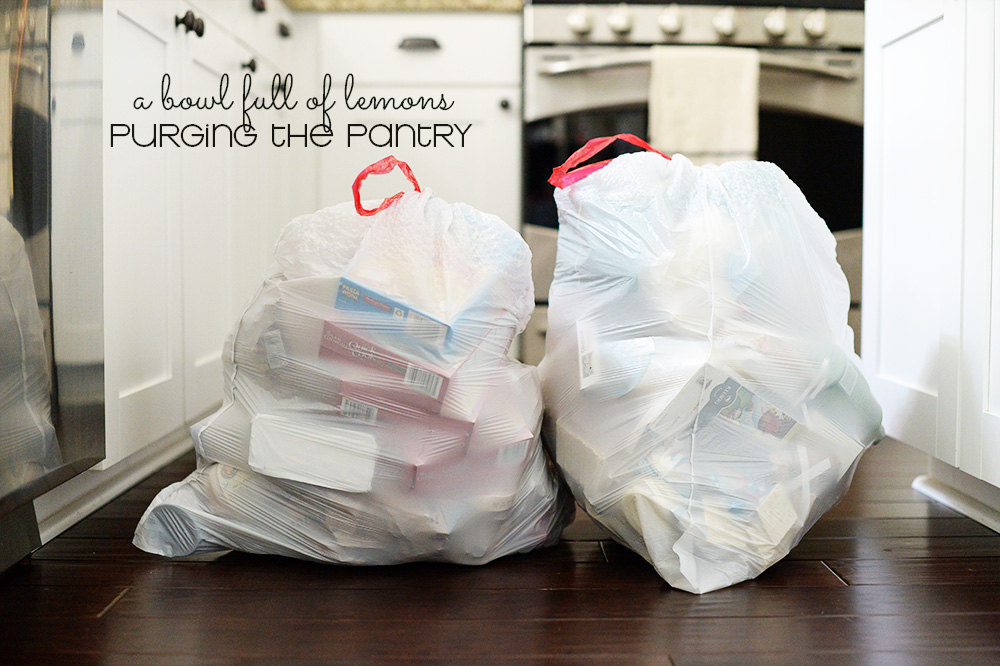 Disclaimer: I did recycle the boxes in these bags. 😉

Purge Day 1: Pantry Food

Task:  We will begin our purge in the pantry.  This is a simple task but one that's always forgotten. Purge all expired food.  As you do this, place all of the food on the kitchen table.  Go through each item, checking the dates.  Once you have purged your food, wipe out your pantry and "freshen it up".

Organizing Tips:
Gather baskets, bins, mason jars & food containers.  Label with categories (different types of pasta, rice, grains, sugar, flour, pre-packaged snacks, etc).  Organize food filled containers on pantry shelves.
Gather the food that your family will not eat & place it all in a grocery bag.  Donate this food to a local food pantry or the school food drive for the holidays.
To see my organized pantry & grab a FREE pantry inventory sheet, visit HERE.
After the Pantry Purge: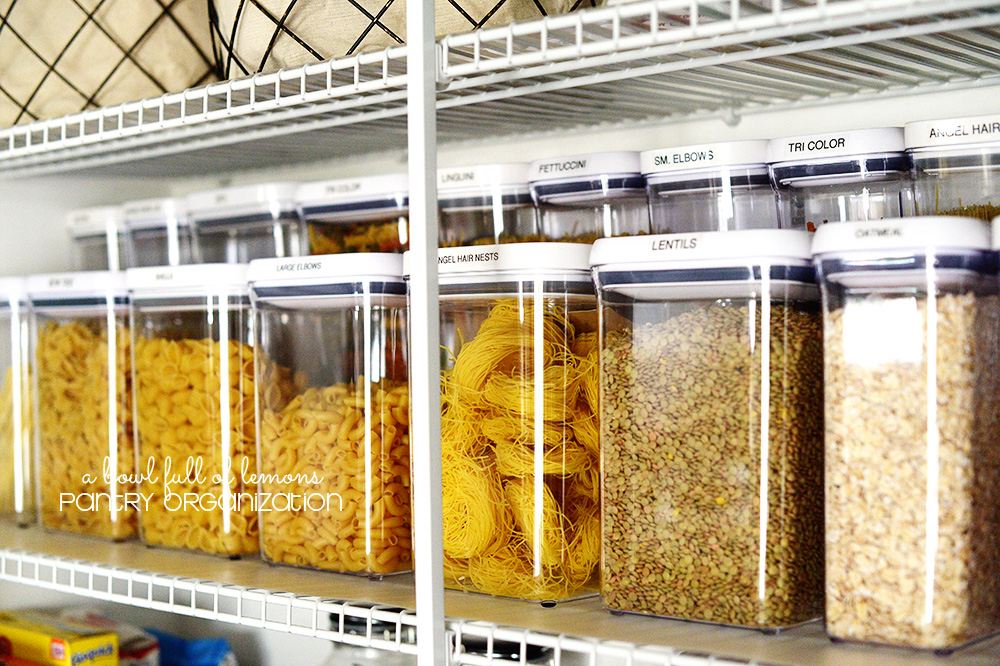 If you are new to the purge, start at the beginning HERE. Share your purge pictures on Instagram using the hashtag #abfol31daypurge.
Happy Organizing! I'll see you tomorrow for more purging.

Tags: 31 day purge, kitchen, organize, pantry, purge
31 Day Purge, Blog, decluttering, food storage, Kitchen, October 2014, Organize, pantry Posted in 47 comments