Welcome back to A Bowl Full of Lemons Holiday Decorating Series.  Last time, I shared how we decorated our hallways by adding festive wreaths to our bedroom doors.  Today I'm going to show you how we decorate our foyer for the season.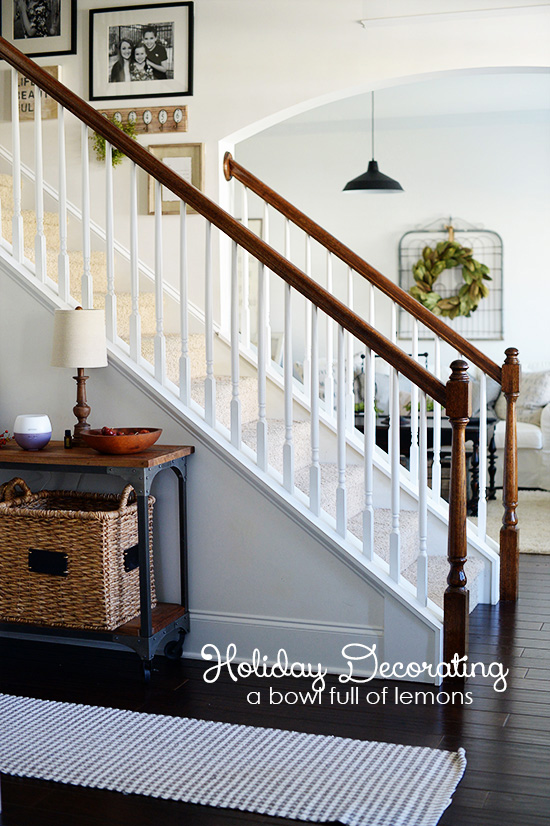 Above is a before picture of my foyer.  For the project, I used 3m Command products so I didn't damage our banisters.  I used the Cord Clips & Mini Hooks.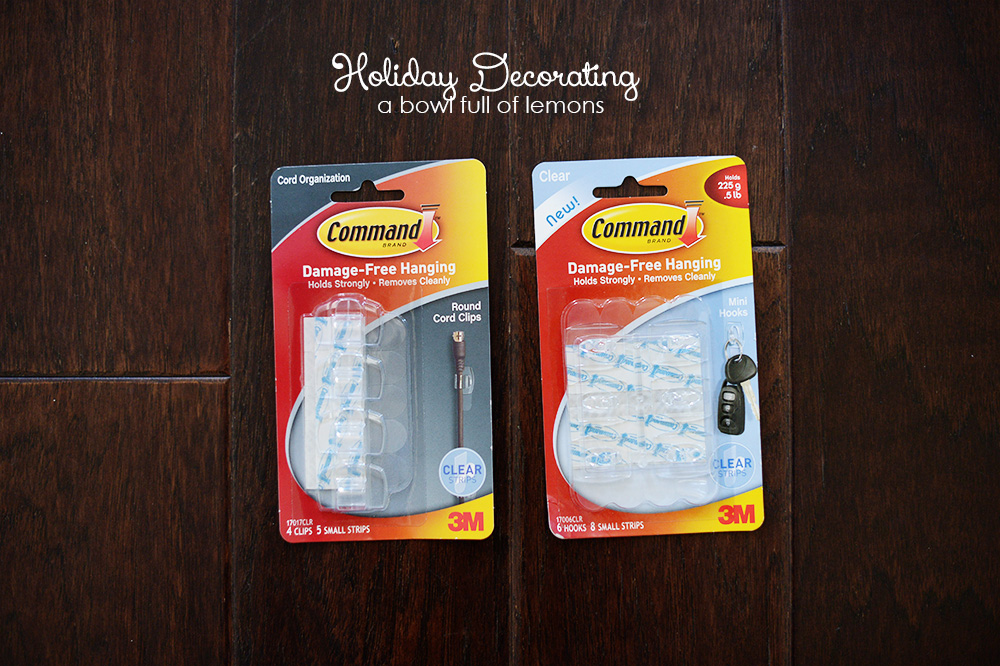 I also used pre-lit green garland, white berry garland and burlap bows.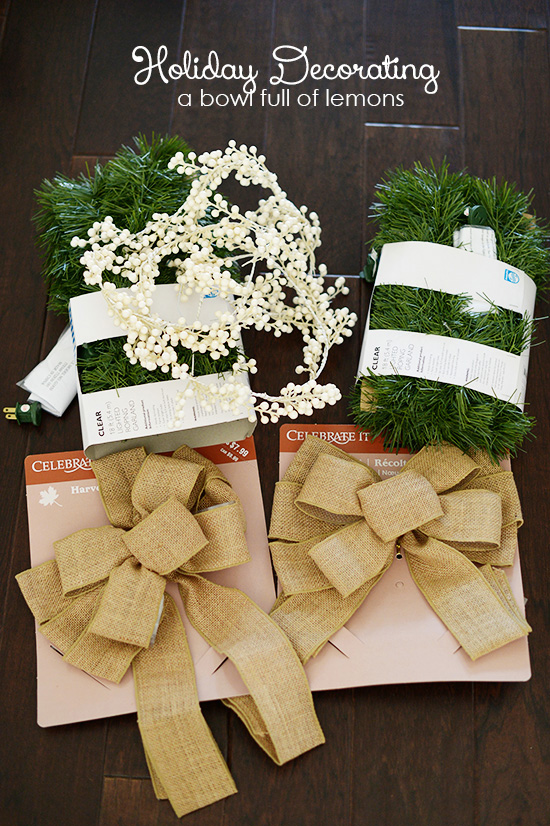 I hung the garland with the 3m Command cord clips.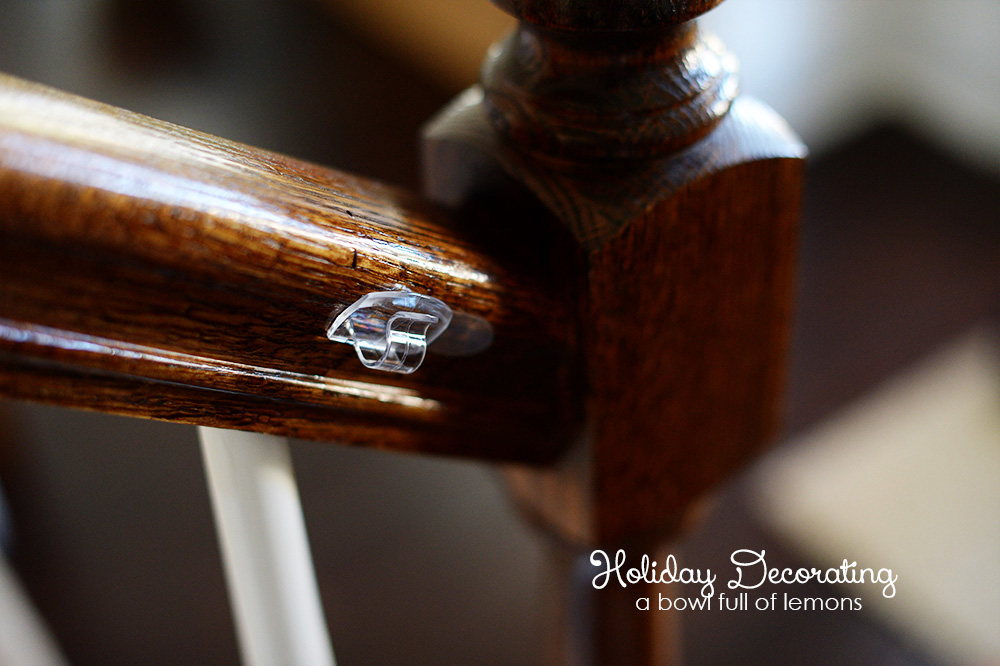 It worked perfectly!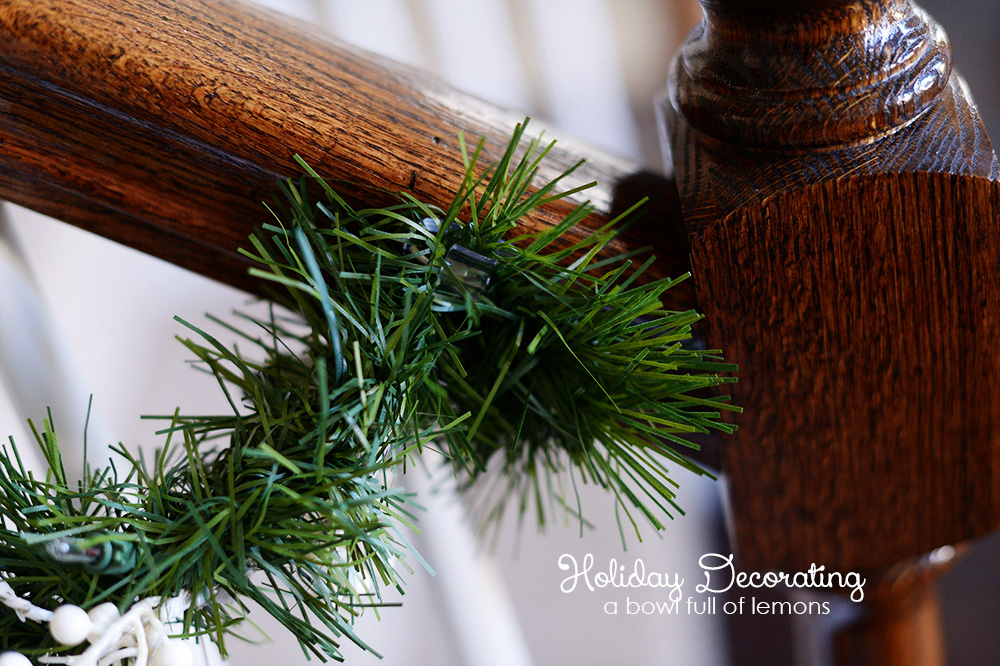 I hung the burlap wreaths with the 3M Command mini hooks.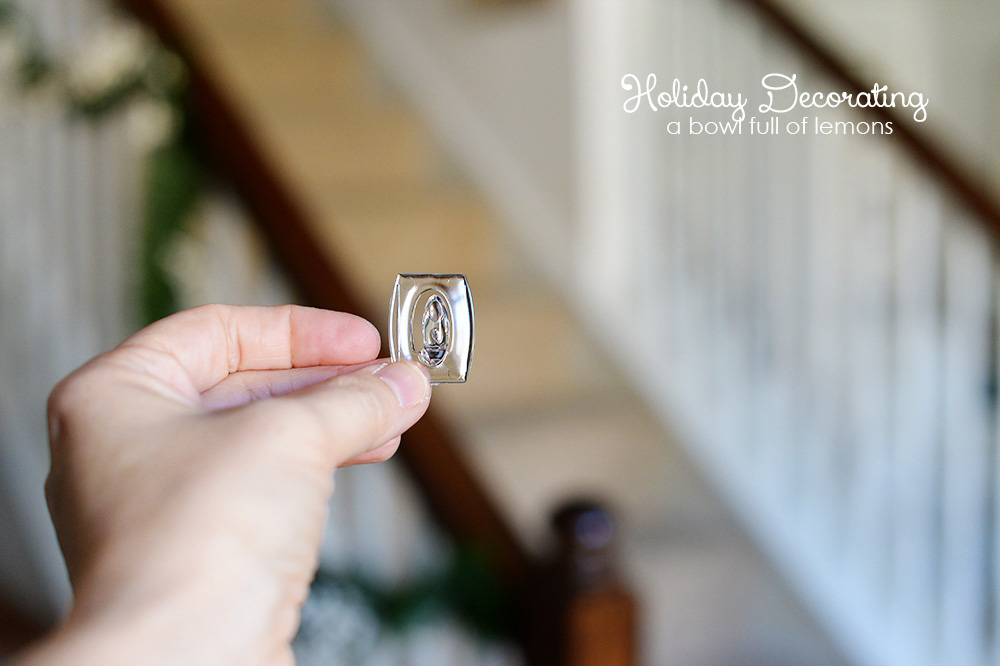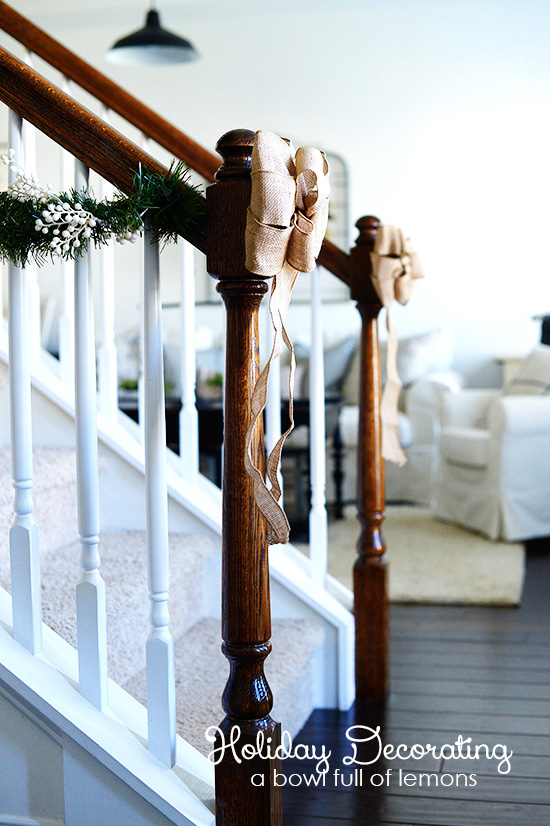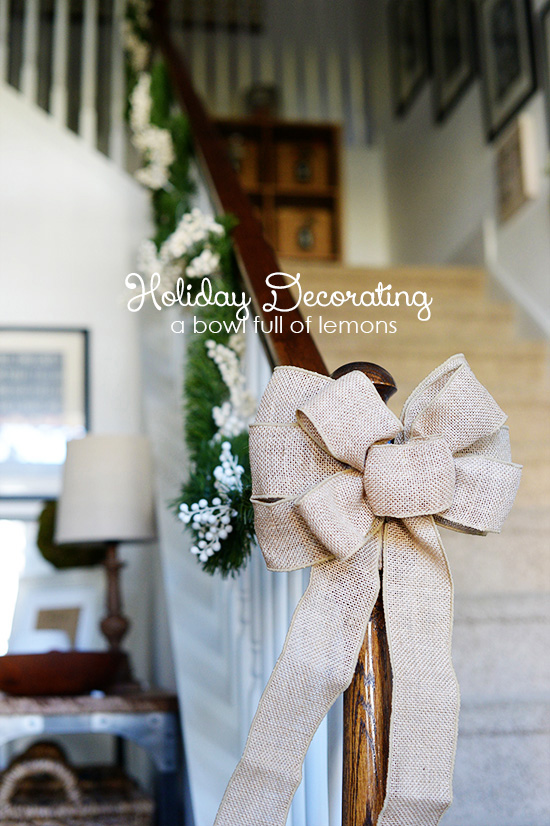 The project was easy and took about a half hour to complete.  Now our foyer is festive and welcoming for our holiday guests.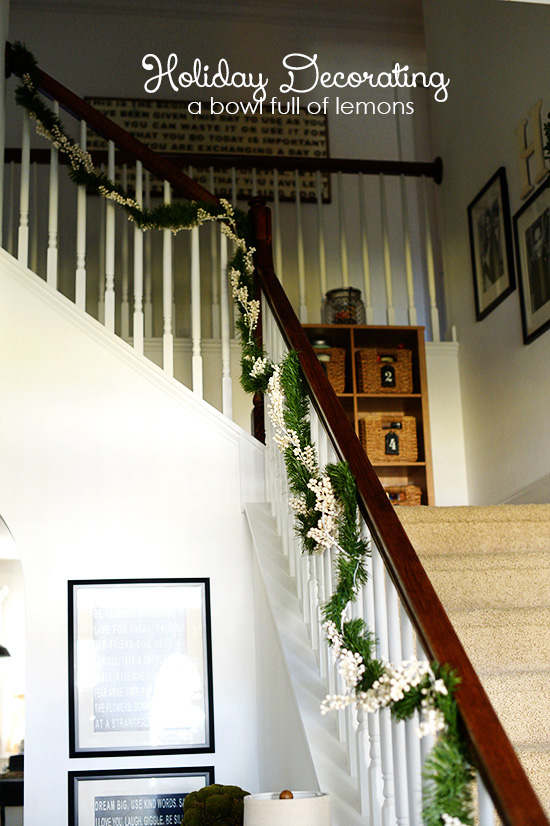 Happy Holidays!  I'll see you back soon to share more holiday decorating tips.
Disclaimer: This is a sponsored post by 3M Command Brand. All opinions are my own & I only recommend products or services I use personally and believe my readers will enjoy. I am disclosing this in accordance with the Federal Trade Commission's 16 CFR, Part 255: "Guides Concerning the Use of Endorsements and Testimonials in Advertising.  Please click here for full disclaimer.
Tags: Christmas, command, foyer, holiday decorating
Blog, christmas holiday, command, December 2014, Decorate, Decorating, Holidays Posted in 10 comments